Writing a Cookbook Proposal
How I approached my proposal for Near & Far - I get a lot of questions related to cookbook proposals. There are a number of reasons to write one. Most believe it's the step you need to take just before pursuing a book deal, which is often true. You write a proposal to get a book deal. To this I say yes, but that's only part of it. I'd argue that a good proposal has the ability to do much more than land you a contract.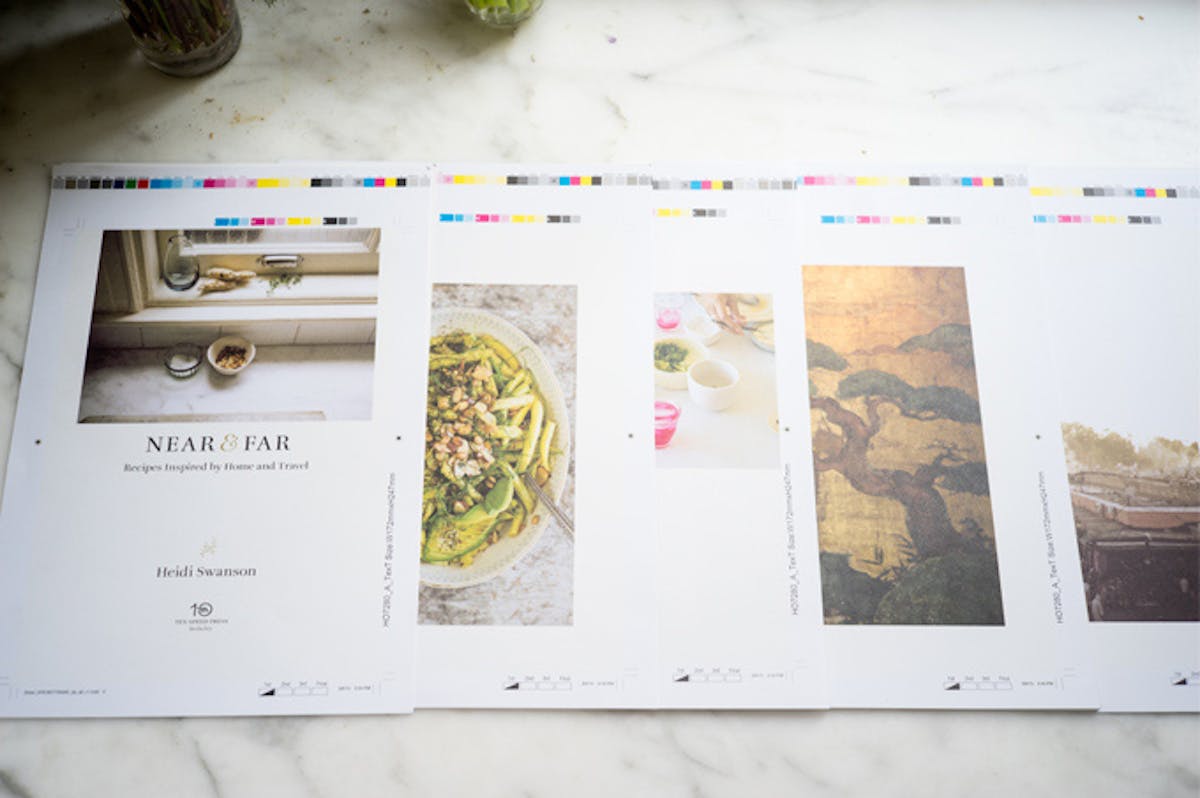 I get a lot of questions related to cookbook proposals. There are a number of reasons to write one. Most believe it's the step you need to take just before pursuing a book deal, which is often true. You write a proposal to get a book contract. To this I say yes, but that's only part of it. I'd argue that a good proposal has the ability to do much more than land you a deal. A book deal is just one of the first steps in the long, very collaborative process specific to bookmaking. The real challenge, as an author, is getting a book at the end of the process that reflects your vision, or what you imagine as the collaborative vision - a book that is the successful melding of everything you bring to the project, along with the expectations and insights of your editor, publisher, and readership. This is a very tall order, and difficult to achieve. I'm completing my fourth cookbook, and I feel like I'm always learning more about the process. That said, it has become clear to me, the proposal is a critical piece of the puzzle. It's an opportunity to communicate exactly what I hope to work on, in a very specific way to the individuals I'll be potentially be collaborating with. And it is a document to refer to along the way if/when, you find yourself in the weeds.
I thought I'd use the proposal I did for Near & Far as an example today, with the hope that aspects of it might be helpful to some of you. Please know this is a process that is highly variable, it differs greatly from author to author, agent to agent, etc. and it can differ based on a thousand variables. This is simply how I have come to think about it - a glimpse at how I took what I've learned from previous books, and used the proposal as a way to help establish what I hoped and imagined for my next book. What I wanted to reach for.
I write and photograph my books, so my proposals reflect that. I like to include sample chapters/recipes and structure - more of a show vs. tell approach, others like to explain what their concept is, but might include less example content. I've seen incredible proposals that are strictly text, or text + illustration. Some proposals highlight individually-driven projects, others are focused team projects, or brand-based books - it's a huge spectrum. I've also seen proposals that are nearly completed manuscripts.
Pre-proposal: Let's talk about the stretch of time I think of as pre-proposal. It's important, and I feel like it's the stage many authors rush. For me, the more time I spend in pre-proposal mode, the better for the book in the end. I don't typically develop a formal proposal until I have about half of a book manuscript (and related photography) completed. At that point, I've spent enough time with the material and concept to know exactly what I want to do (and why), and I have a clear idea of how to finish. I understand the minutiae of what that will take, and what sort of timeline I need. All the while, I try to weave this process (or writing, cooking, and photographing) into my day-to-day life, around other projects, in a way that is maintainable. It isn't an option for me to drop everything and work exclusively on a book. I'm strict about taking as much time as I need, and seem to be on a 4-5 year cycle at this point. Because I don't like to feel rushed or overwhelmed, having content completed at the time I submit a proposal feels right for me. I like the idea that there will (or won't, if there's no interest) be very specific support related to the content in the proposal, and the way it is presented, minimizing surprises later.
Here's a look at my proposal process:
- 1. Once I've established a theme or general concept - start a binder, fill it with plastic sheet covers. Start adding content, stories, photographs, and recipes to it - copies of pages from journals, scraps of paper, notes, etc. One chunk or recipe, photo, or story per sheet. I like the plastic sheets because you can easily move things around with an eye toward flow, pacing, etc. Not just in the text, but also related to design and imagery as well. I like having a physical object to use and experiment with from the very beginning, and I maintain versions of it through to the end of the book process (in parallel with Word docs)...
2. Let the binder sit, adding to it when inspired, or when something feels right. I tend to stay at this stage for a long time.
3. Mock up Proposed Table of Contents (work / rework / play around)
4. Mock up Proposed Recipe List (work/rework/play around) Go back to step 2. Repeat as long as necessary.
5. Last, construct a digital version of the proposal, using the contents and structure of the binder as a blueprint. I use Adobe InDesign for this, but I imagine you could use whatever program you're comfortable with - Word, Photoshop, Ilustrator, even HTML.
Near & Far Proposal Structure: (Below)
- Sample Table of Contents
- 1 page proposal description (concept + short bio)
- Sample content (section openers + recipe pages)
- Past quotes & endorsements
This is what my proposal for Near & Far looked like. It's more for you to see the general vibe and structure versus reading the actual text, headnotes and recipes at this point. Following this graphic, I've included the first few pages of the PDF of the final version of Near & Far in a second big graphic. This way you can start to see how things shaped up. The point being, at least in my case, the proposal directly informs the final book. You can see how the fonts, design, and details evolved, but that the spirit is very much in line with the original proposal.

A sampling of finalized pages from Near & Far after going through editorial, design, and production process. (Below)

While the final version of Near & Far isn't in my hands quite yet (it's a Fall release), writing a proposal document in this way helped me establish a bit of a guiding light not only for myself, but also all the people who would eventually be involved at one point or another in the process. It's going to be different if you're a chef at a restaurant collaborating with a co-author, or if you're writing a trend-specific topical book with a quick turn-around, or if you're writing a culinary memoir. In any case, the proposal is an opportunity to communicate the spirit and specifics of an endeavor you think is worth pursuing.
One last note, related to a realm and process where projects are inherently dynamic and always changing. If you're working on a cookbook that is evolving dramatically from an intital proposal, it might be worth updating your proposal into a more current "vision document" of sorts - to help the process, wrangle cats, and get everyone involved looking and reaching in a similar direction. It can save a lot of time and frustration, and potential do-overs.
Hopefully this lends a bit of insight into this slice of the cookbook making process. There are a lot of informative voices out there if you poke around a bit! Here are a few other good links related to the early process of proposing and conceptualizing a cookbook to send you on your way. Although, I'm sure I'm missing many others, feel free to shout them out in the comments:
- Writing Your Own Cookbook (David Lebovitz)
- So You Want to Write a Cookbook (Michael Ruhlman)
- How to get a Cookbook Published (Andrea Nguyen)
- How to Write your First Cookbook (Alice Hart)
Near & Far Series:
- A New Cookbook
- Writing a Cookbook Proposal
- Making a Cookbook