Yellow Bean Salad Recipe
A summer yellow bean salad with a green chile-spiked, cilantro-flecked, and coconut milk dressing, toasted pepitas, and (if you want to make a meal of it) pan-fried tofu.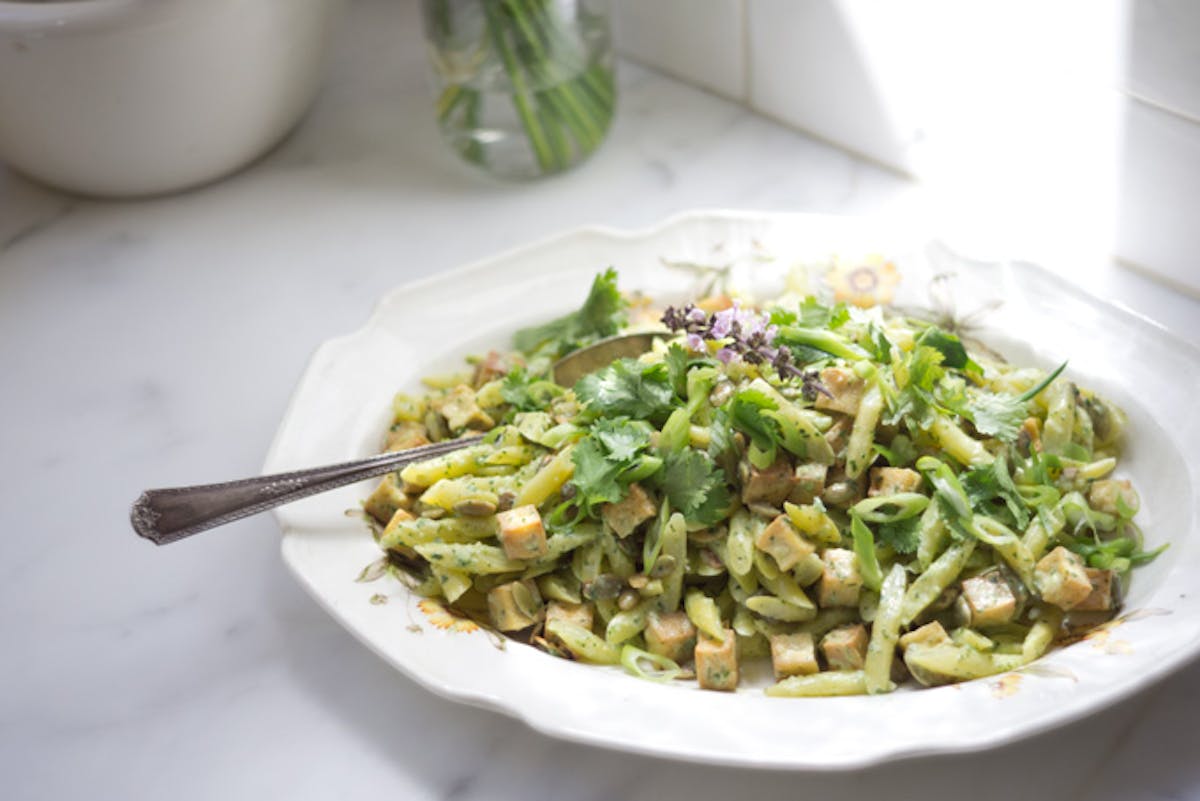 I'm going to argue that this is a summer salad better overdressed than under. And, it's all about getting your hands on the best beans you can find. No joke, if all you can find are crap beans, make it with something better - great broccoli or even cauliflower. I go the extra mile here and slice yellow beans into bite-sized segments, but you can certainly stop at topping and tailing. The dressing is green chile-spiked, cilantro-flecked, and coconut milk-based. It's creamy yet vibrant, and the sort of dressing that works with the recipe at hand, as well as just about anything else you have coming out of the garden or off the grill (the recipe will leave you with a good amount of extra). When you're tired of simple summer vinaigrettes, give this dressing a go instead.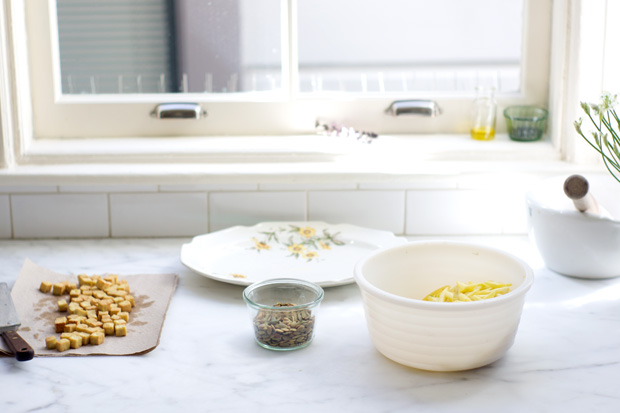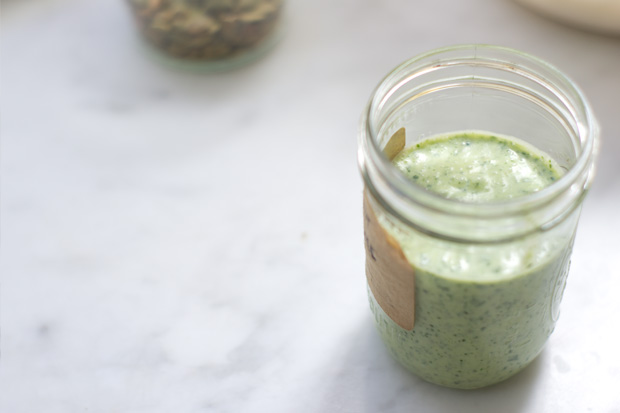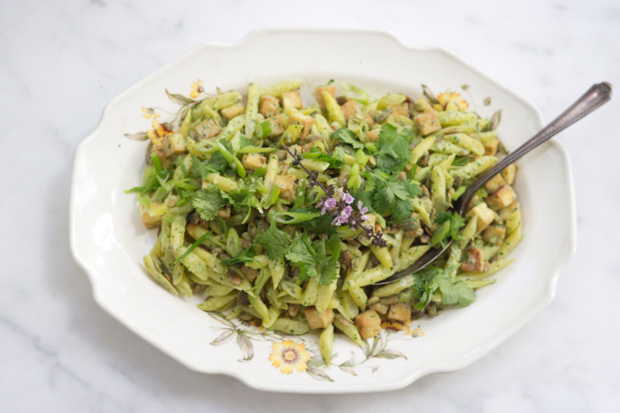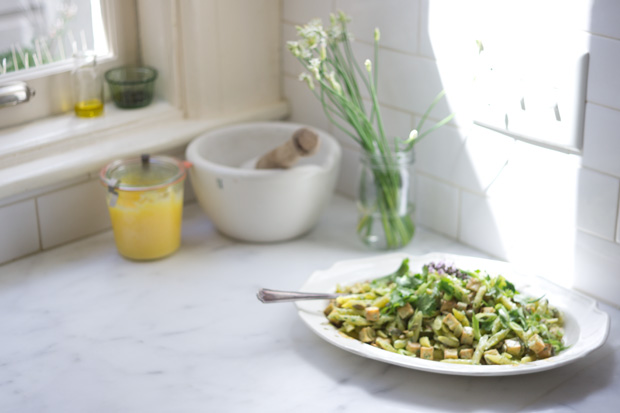 It's a personal preference, but I think this sort of creamy dressing goes best with ingredients that have a lot of structure and crunch - part of the reason I paired it with green beans here. Crunchy romaine or little gem lettuce might be another option. Celery would be tasty, or like I mention up above, broccoli or cauliflower. I'm sure you all could come up with other ideas I'd never think of. Anyway, its a favorite dressing. I even thin it out on occasion with a couple cups of simple broth, seasoning it to the point that it tastes good on its own. I bring it to a simmer, then make a quick one-pot soup with egg noodles and crunchy vegetables or tiny tofu cubes and crunchy vegetable. Easy for weeknights or those nights when I want something easy and good in no time at all.
Yellow Bean Salad
I make this salad with yellow runner beans, but you can certainly make it with green beans! Also, if you tend to like a bit more heat, leave (all or some of) the veins and seeds in the chile pepper.
1 pound / 16 oz yellow runner beans

1 serrano chile, stemmed and seeded
5 green onions, green parts trimmed & reserved
a big handful of cilantro
1 clove garlic, peeled and smashed
3/4 teaspoon fine grain sea salt
1 tablespoon sunflower oil
1 cup coconut milk, well mixed

1- 2 tablespoons freshly squeezed lemon juice, or to taste

2 big handfuls / 1/2 cup toasted pepitas
1 1/2 cups tiny pan-fried tofu cubes, optional
basil flower garnish, optional
Cut the beans into 1-inch segments on a deep bias. Cook in a pot of well-salted water for just 30 seconds, drain, and run under cold water to stop cooking. Drain, and aggressively shake off as much water as possible. Set aside.
To make the dressing, pulse the chile, onions, cilantro, garlic, salt, and sunflower oil into a paste with a food processor. Pulse in the coconut milk in two additions, before adding the lemon juice to taste, a half tablespoon at a time.
Place the beans in a large bowl with most of the pepitas and tofu cubes (if you're using them). Toss well with a generous amount of the dressing (you'll have plenty of leftover), even so, as I mention up above, this is one of those salads that benefits from over-dressing versus under. Serve in a bowl or platter topped with the remaining pepitas and tofu, and basil flowers if you happen to have them.

Serves 4-6.
Prep time: 10 minutes - Cook time: 10 minutes