Yellow Wax Beans & Scallions Recipe
A quick sauté of yellow wax beans, golden almonds and pepitas, topped with threads of tiny micro scallions.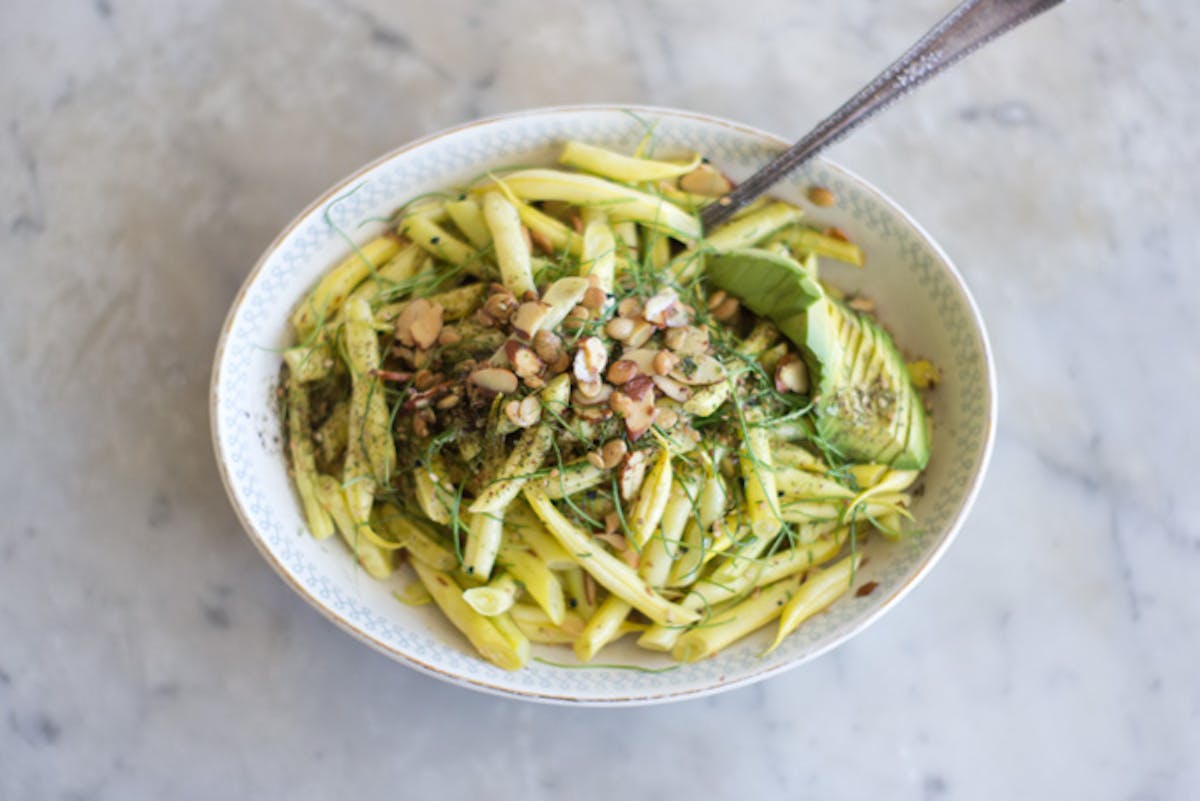 We're getting ready to make a quick trip to Los Angeles for the wedding of a friend. The plan is to hit the highway well before sunrise, and make it to the city of angels in time for a late lunch. In the meantime, I've been scrambling to use as many of the treasures I've been discovering at the market, so they don't go to waste. In my kitchen now: micro scallions, purple sage flowers, fresh coriander, savory, huge allium (leek) pom-poms, celery flowers, and epic gladiola blooms. And stone fruit. And runner beans. I've traveled many places, but this assortment of treasures is why cooking in San Francisco is still exciting for me. Every week I discover something new, and part of the fun is figuring out how to work ingredients I'm not particularly familiar with into my day-to-day cooking. It's also part of the reason I never seriously entertain the idea of leaving San Francisco for any permanent length of time. I made this quick sauté of yellow wax beans, golden almonds and pepitas, topped with threads of tiny micro scallions. They're wispy, bright green threads punctuated with a pin-prick black heads - strong, fragrant, and nutritious. Not a big deal if you can't find them, a swap of minced chives or green onions is fine. It's nice, substantial summery side that you can have on the table in no time.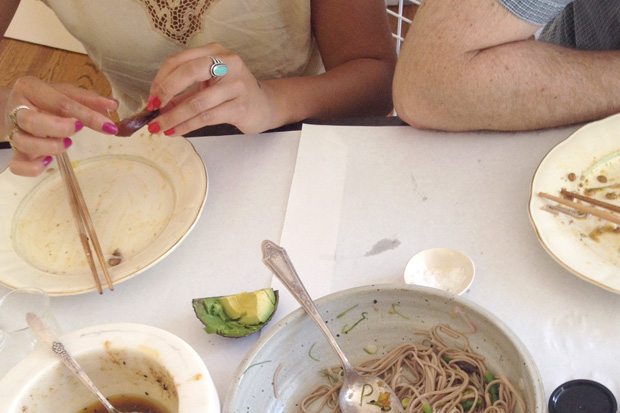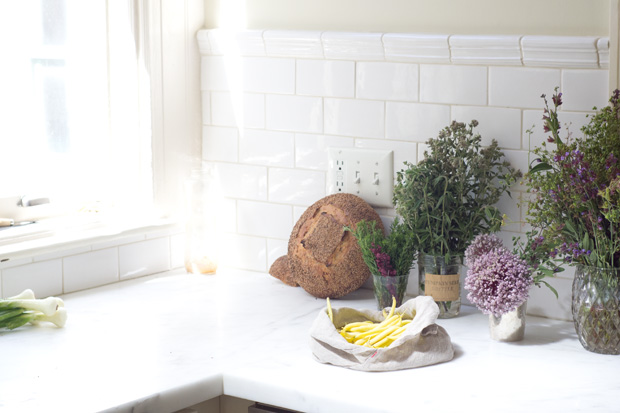 I'm on the homestretch with a new favorites list, and will try to pull together by the end of the week. xo -h

Yellow Wax Beans & Scallions
3/4 pound yellow wax beans
2 tablespoons clarified butter
1/4 cup 1 oz / 35 g sliced almonds
1/4 cup / 1 oz / 35 g pepitas
fine grain sea salt
a handful of micro scallions (or minced scallions)
generous sprinkling of za'atar (or fresh herbs)
1/2 ripe avocado, thinly sliced
Trim the ends from the beans, and slice into 1-inch pieces.
Heat the clarified butter in a large skillet over medium-high heat. Stir in the almonds and pepitas along with a pinch of salt. Cook, stirring often, until golden. Add the beans, toss to coat, cover and cook for a couple of minutes, just long enough for the beans to get a bit tender. Transfer to a serving bowl, sprinkle with the micro scallions (or fresh herbs), a generous amount of za'atar, and arrange the avocado to the side.
Serves 4.
Prep time: 5 minutes - Cook time: 5 minutes