Simple Red Fruit Salad
Red fruit salad, arguably better than old-school fruit salad. Made with plump strawberries, sweet cherries, lemon zest, and coriander brown sugar. Five ingredients. So good.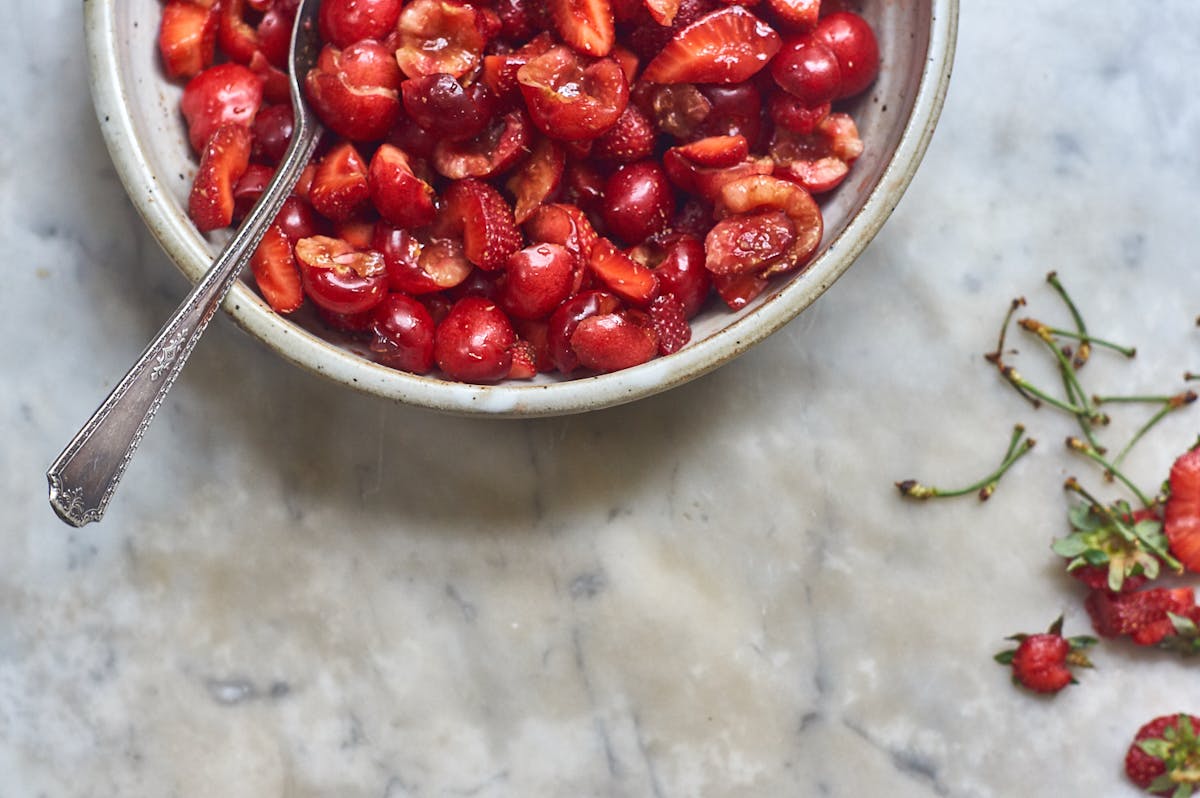 A favorite red fruit salad, and arguably so much better than old-school fruit salad! It's perfect as spring rounds the bend into summer. A simple, seasonal fruit salad made with plump strawberries, sweet cherries, lemon zest, and coriander brown sugar. Five ingredients. So good.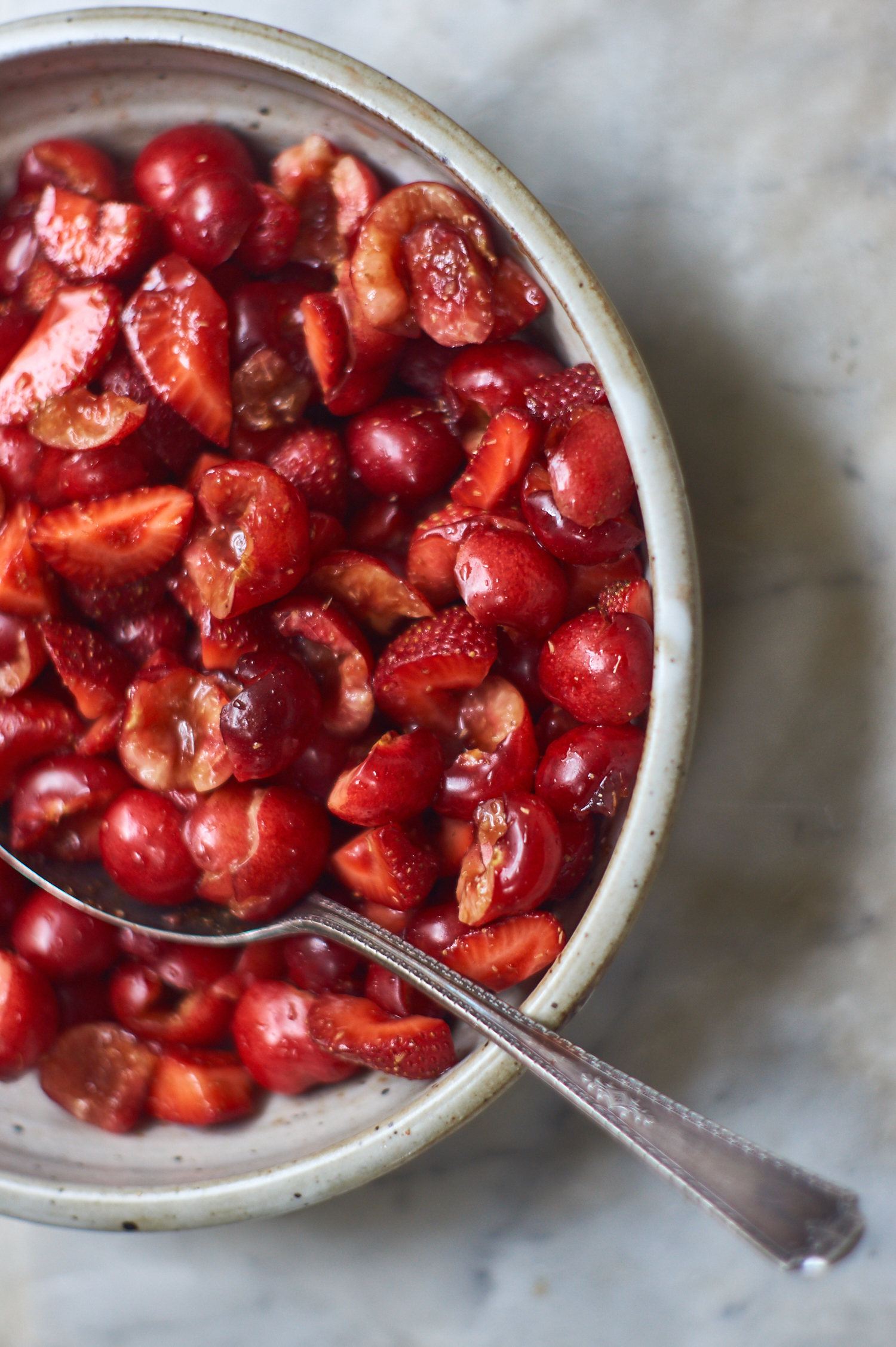 And when I say simple, I'm not kidding. For a bit of something special, I ground a bit of brown sugar with coriander seeds to add to the fruit, liking the way the coriander's citrusy, green notes played off the flavor of the strawberries and cherries. Just a little tweak, but enough to bring a hint of unexpectedness to a bowl of radiant, seasonal fruit. If you're stuck on traditional fruit salad, consider making the jump to a red fruit salad!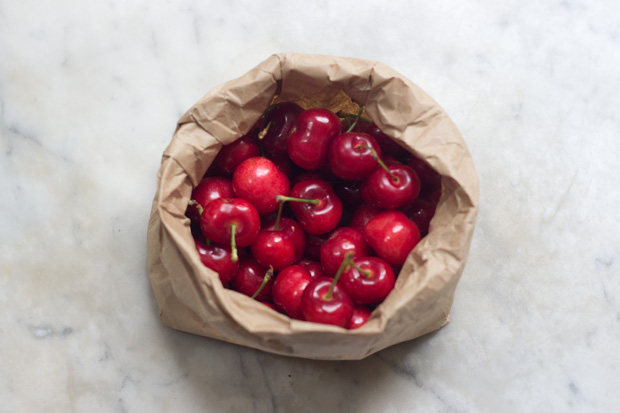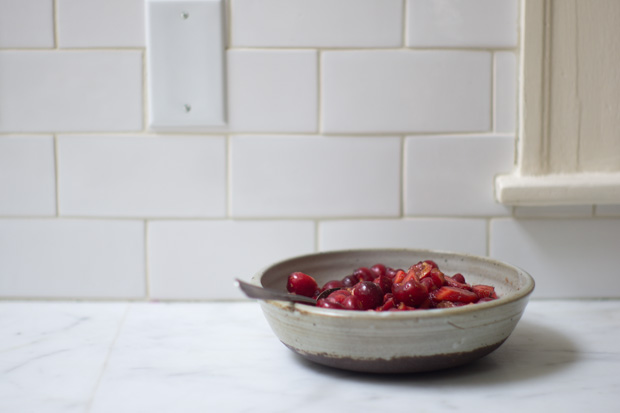 I first started making this fruit salad in the early days of the QUITOKEETO project, when a lot of it was happening at the house. Laugh/ cry. Friends would stop by and just shake their heads. The towers of boxes, the tape guns, the bins of items we'd sourced - it was all a bit much. We did many shipments from the dining room and kitchen island, and I thought you might like a look at the process. But, in the midst of it all, we would always try to break for a quick lunch.  This ruby-hued beauty came out of one of those lunches.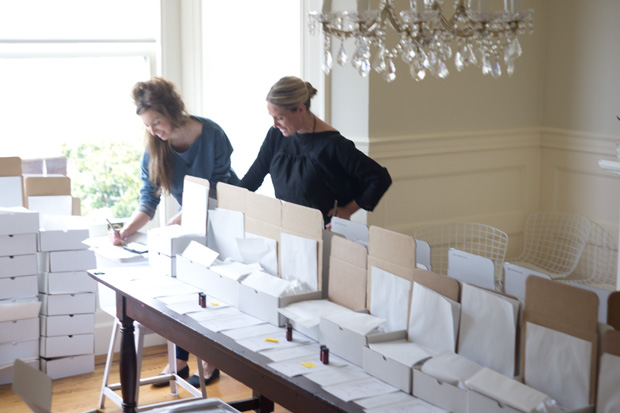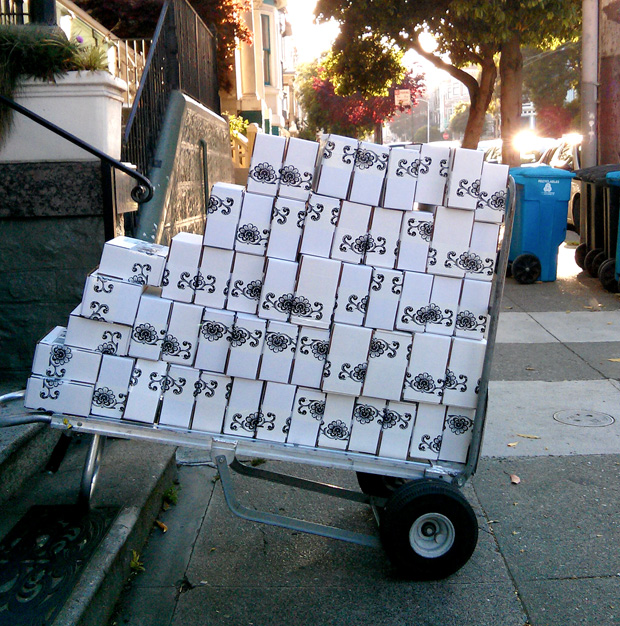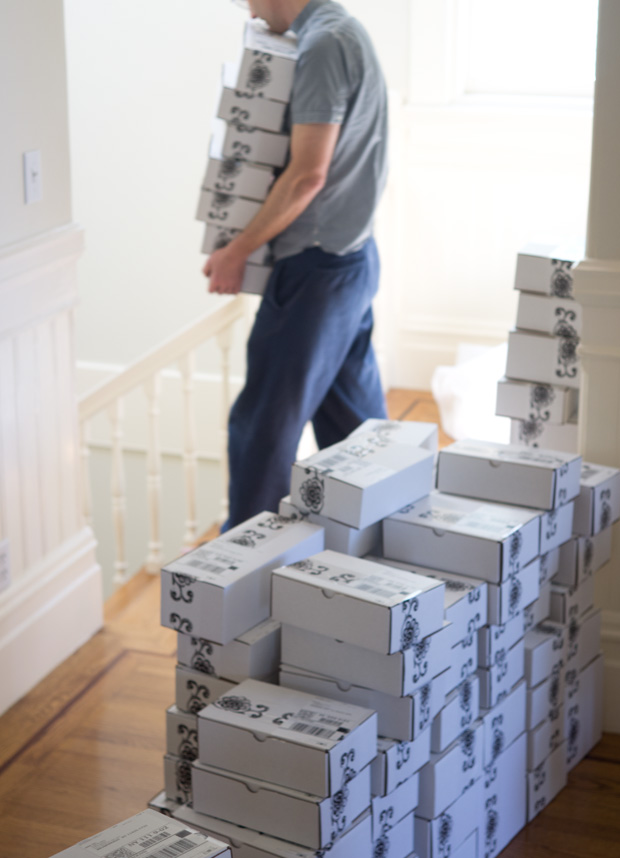 More Summer Fruit Recipes
Red Fruit Salad
While this is great shortly after tossing all ingredients together, it's also wonderful a day or so after - as the fruit continues to macerate.
Ingredients
1

pound

cherries, pitted*

1

pound

strawberries, cored

1 1/4

teaspoon

whole coriander seeds, or more to taste

2-3

tablespoons

natural cane sugar (or brown sugar)

bit of lemon zest, bit of fresh lemon juice
Instructions
Prepare the Fruit
Tear most of the cherries in half, and leave the remaining cherries whole. Place in a large bowl with strawberries.
Make the Coriander Sugar
Toast the coriander seeds until fragrant in a dry skillet, then crush in a mortar and pestle until finely ground. Work the sugar into the coriander one tablespoon at a time.
Assemble the Fruit Salad
Sprinkle the mixture over the fruit along with the lemon zest, and toss gently with your hands. Season with a bit of lemon juice, set aside for at least ten minutes, and enjoy.
Notes
*To pit cherries use a cherry pitting tool, or a clean pair of needle-nosed pliers.
Related Recipes
More Recipes
Popular Ingredients