Calamansi Beer Cooler Recipe
THIS needs to be your two-ingredient summer, everything beverage.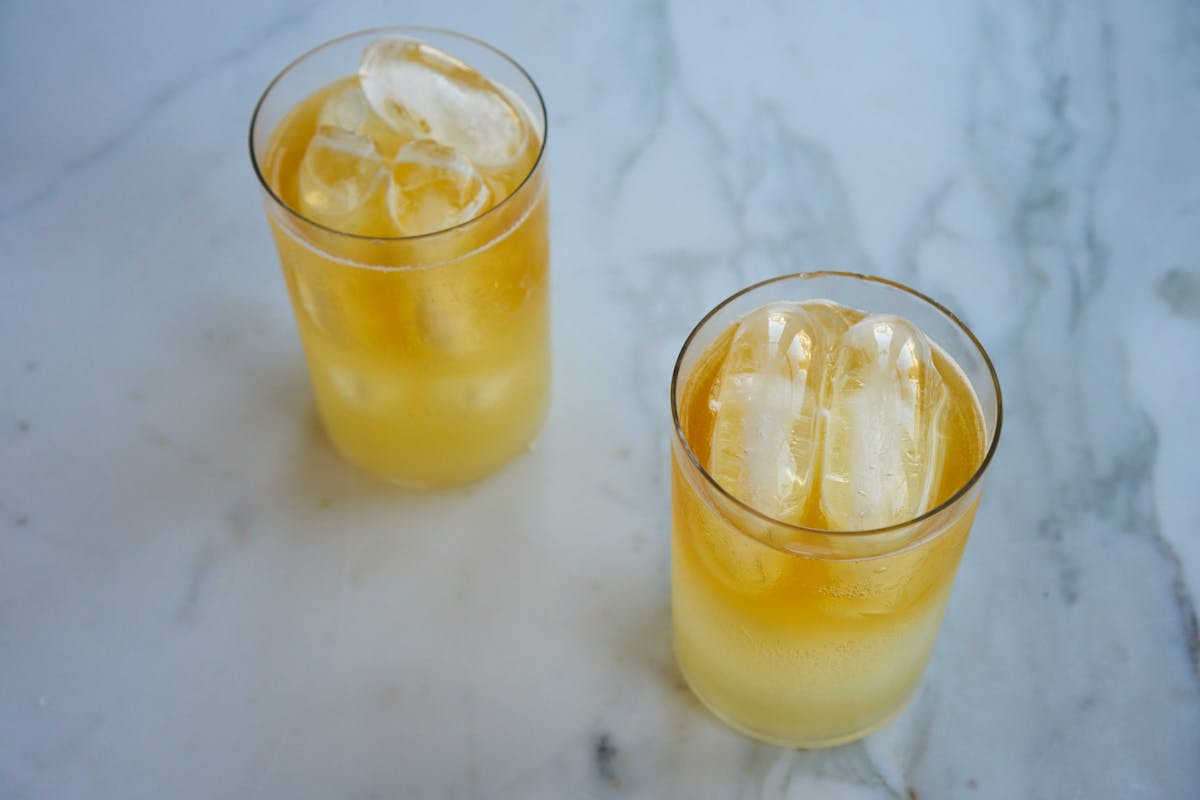 This? It's a beer cocktail, a beer cooler. It's two ingredients. And you're going to need to make a trip to Trader Joe's to procure the special ingredient - calamansi juice cooler. Calamansi is a fragrant, bitter-in-the-best-way citrus, and when you combine the juice in a glass with some good IPA, over ice, it's going to be your new favorite thing. Pick up a 6-pack (I use Lagunitas) while you're calamansi shopping, and you're all set. Calamansi beer cooler, stock up for your next pool date.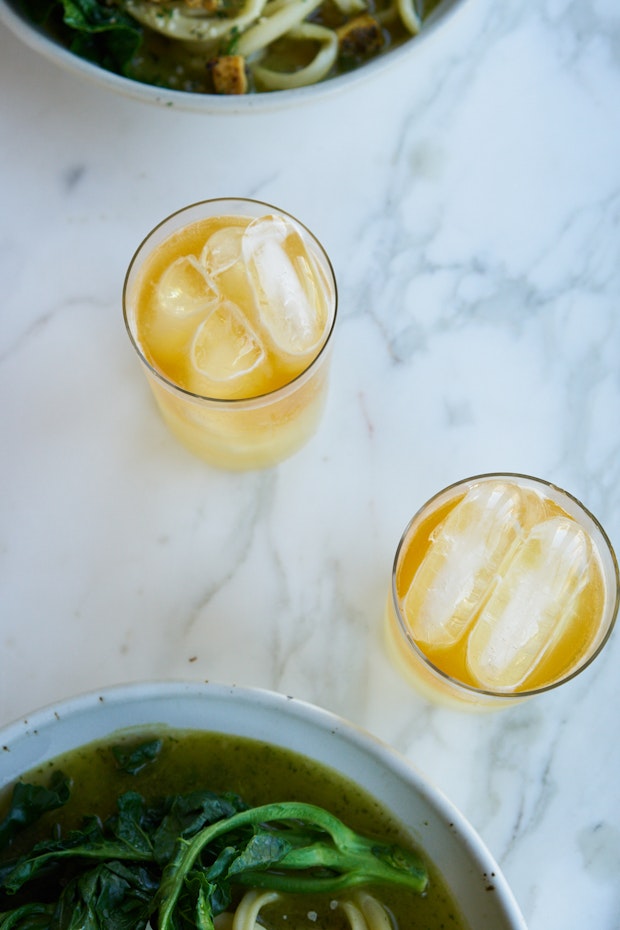 THIS needs to be your two-ingredient summer beverage. I'm not typically about the hard sell, but this combination is greatness in a glass. If I owned a bar, with a beautiful outdoor patio overlooking the sunniest part of the California coast, and there was a Trader Joe's nearby (#notsponsored), this would be on the menu.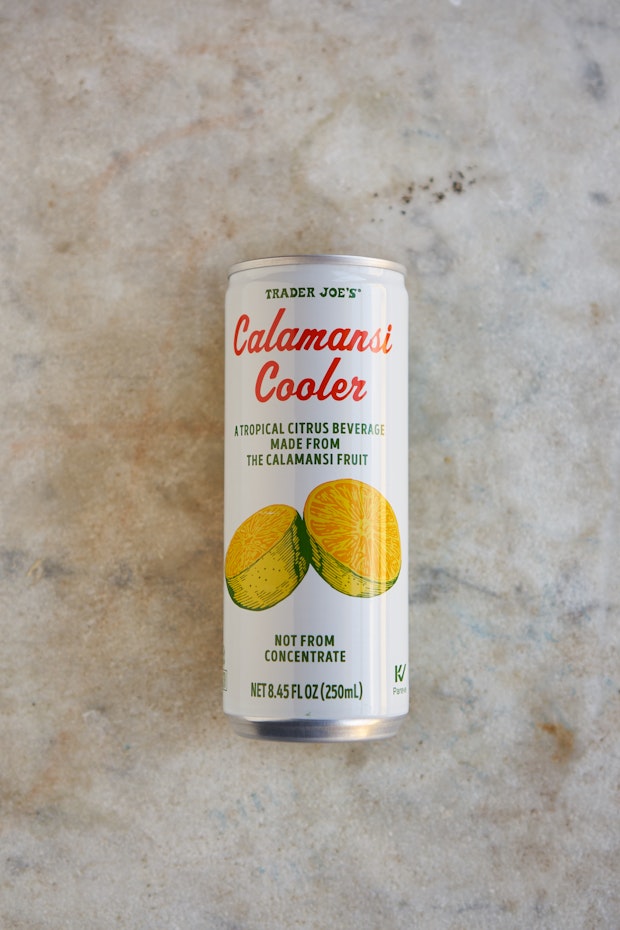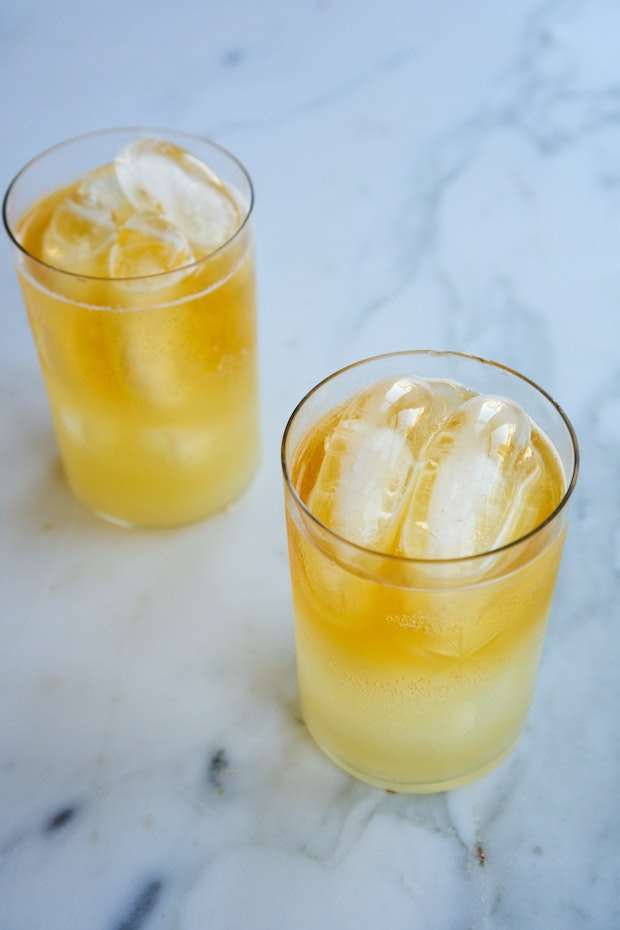 More importantly, remember this combo come summer. I promise its a combination that can rival frosé, or even the best slushie cocktails....all the best aspects of easy-going, not too strong, daytime drinking at its best. Do it, and report back!  xx!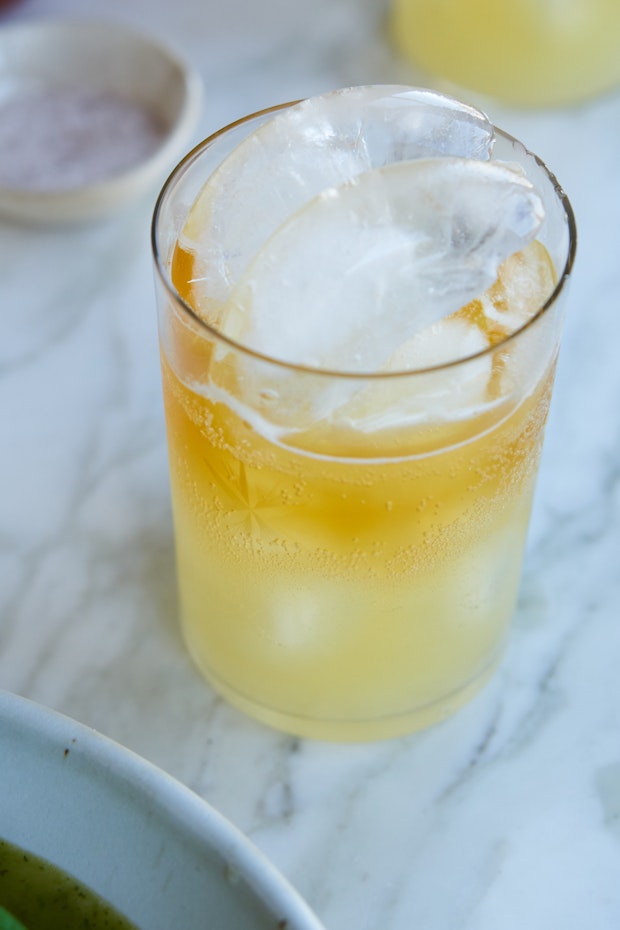 Calamansi Beer Cooler
I used the calamansi juice cooler from Trader Joe's here. I suspect you could use fresh calamansi juice, that you've sweetened to taste. Or an alternate calamansi juice, but you're on your own a bit here. My advice if you're going rogue ;) - Fill half your glass with IPA beer, and then add calamansi juice/cooler/etc. until it tastes delicious to you.
Ingredients
1

can of calamansi juice cooler (I use the one from Trader Joe's)

1

IPA beer

lots of ice
Instructions
Combine roughly equal parts beer and calamansi juice cooler in a glass filled with ice. Stir and enjoy. Take note for round two - maybe you'd like yours a little sweeter? Add more calamansi cooler. More bitter, spritzy, hoppy? Up the beer ratio. Enjoy!
Related Recipes
More Recipes
Popular Ingredients