Goth Hummus Recipe
It's basically just great hummus made with black chickpeas and black tahini. Perfect for a Halloween party!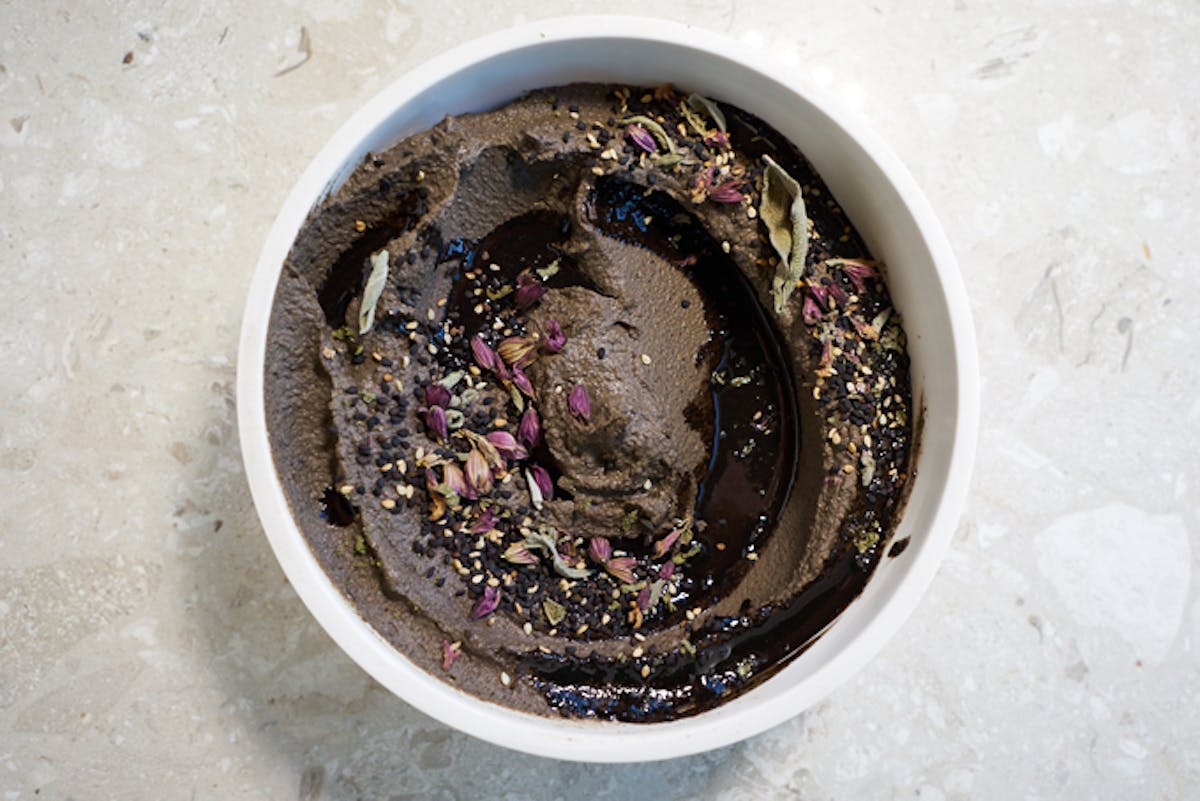 Let me start by saying, this was initially called Black Tahini Hummus, but once we started in on the goth hummus thing, it stuck. I wanted to post this early enough that you'll have time to track down the ingredients In case you want to bring it to a Halloween party, which I highly recommend.

The two ingredients that can be a bit tricky to source are black tahini, and black garbanzo beans (or black chickpeas). I'll post photos of each down below for reference. I made this for the first time last November (well after Halloween), and made a note to self to write up the recipe this year. Really, it's just good hummus made with black ingredients. And if you have a pantry better than mine right now, yes, absolutely substitute fermented black garlic for standard garlic.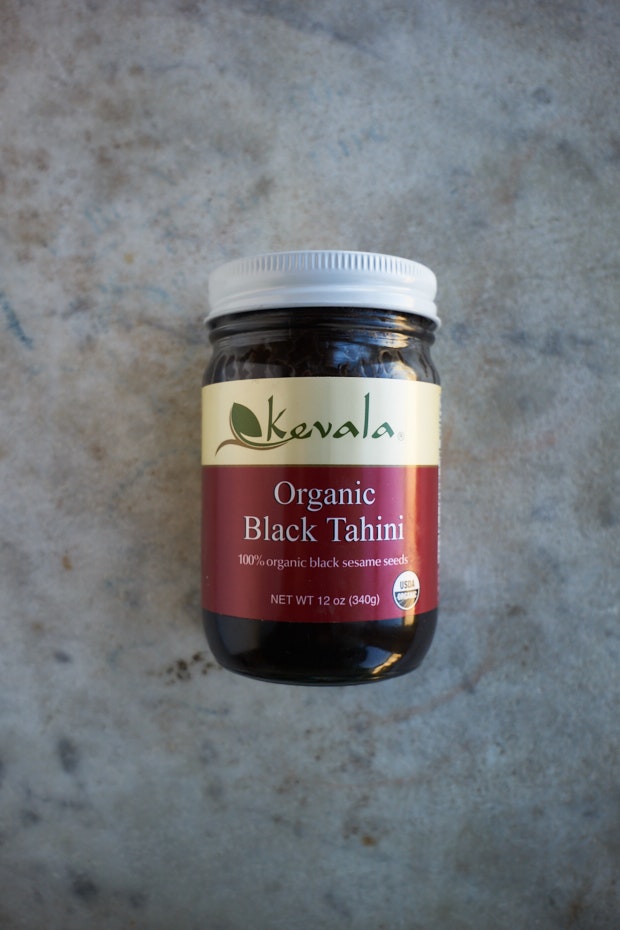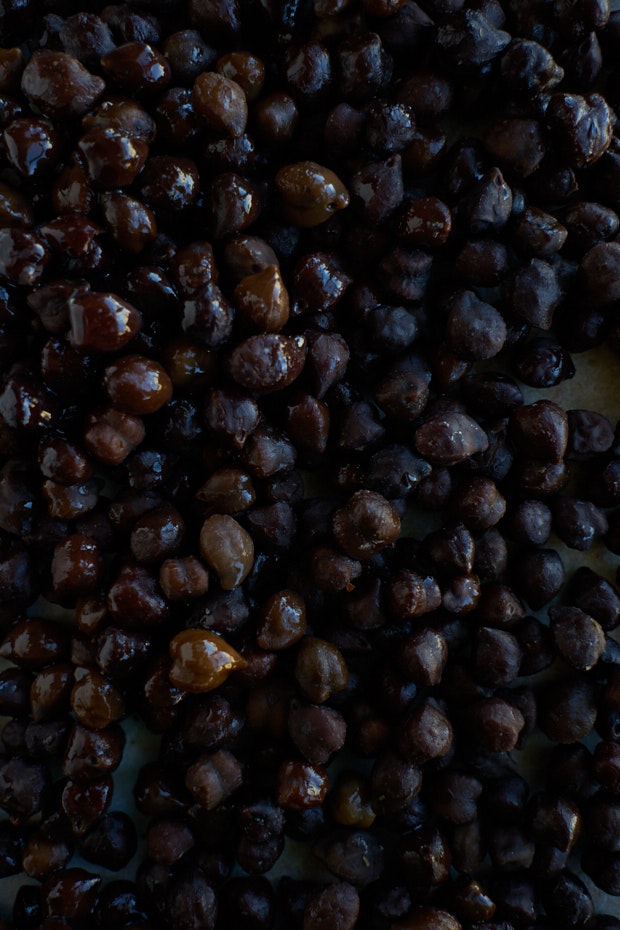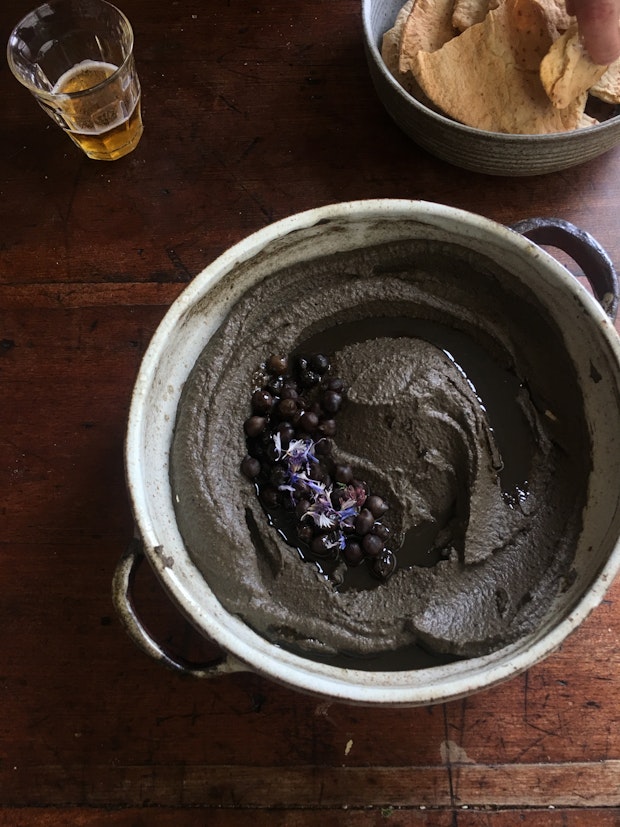 The original shot I posted to Instagram. I added some extra black garbanzos on top (which I forgot this time)....but it adds a nice bit of texture.
Goth Hummus
Poke around on the internet and at natural food stores for the black garbanzos (look in bulk, and with other dried beans). And then stock up, this hummus goes over well outside of Halloween!
Ingredients
4

cups

cooked black garbanzos, plus more for serving

4-6

tablespoons

lemon juice

4

medium garlic cloves (black, optional)

1 ½

teaspoons

fine grain sea salt

1

cup

black tahini, plus 1 tablespoon

1

cup

ice cold water

2

tablespoons

extra virgin olive oil

to serve: edible flowers (sage, chive, thyme, etc.), and sesame seeds
Instructions
In a blender or food processor, puree the chickpeas into a thick paste.

Add the lemon juice, garlic, and salt. With the processor running, add the tahini. Slowly drizzle in the ice cold water. Keep processing for at least 4-5 minutes. Taste and adjust.
Related Recipes
More Recipes
Popular Ingredients