Homemade Cheese Crackers Recipe
The fantastic homemade cheese crackers I made for my nephew when he came to stay last week. Inspired by a recipe from Alana Chernila's The Homemade Pantry.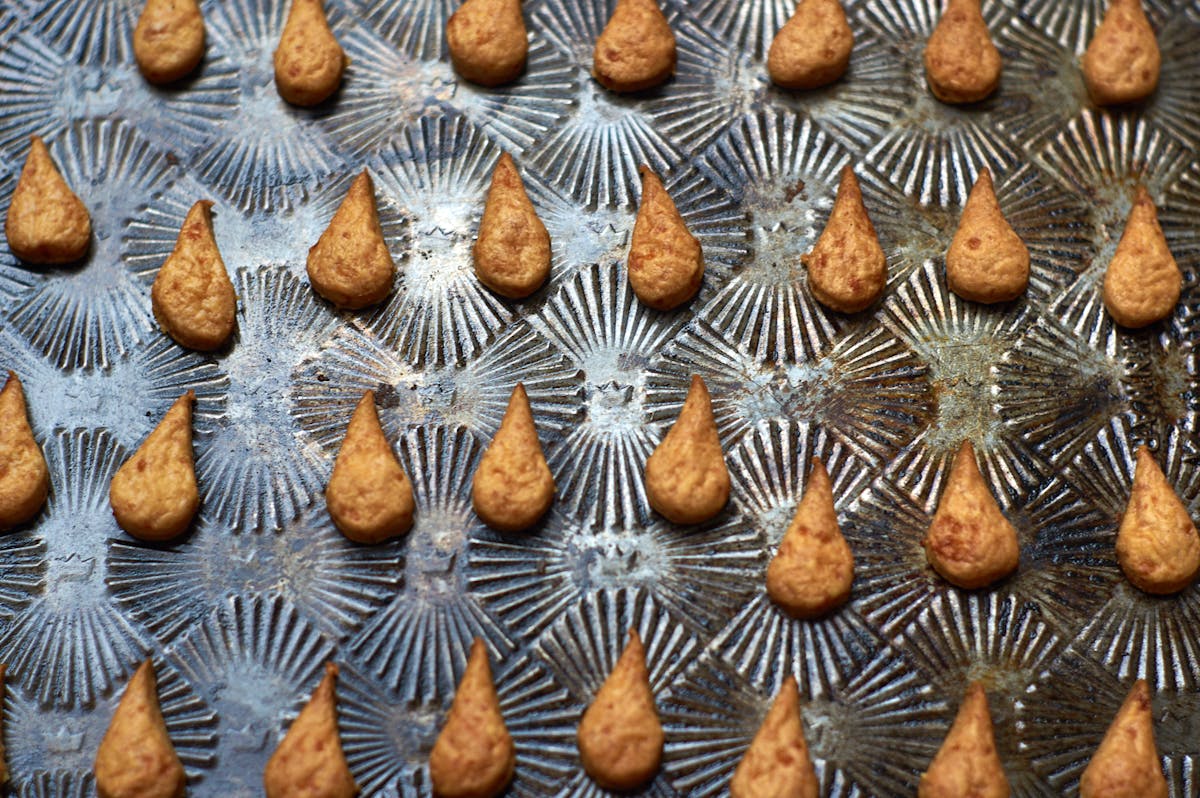 Let's make homemade cheese crackers! When my nephew comes to stay with us he likes to stand in the big front window to watch the buses come up the hill. From this viewpoint he can also see a number of plastic owls perched amidst the turrets and gingerbread of the Victorian houses he calls "castles". I think the owls are there to keep the pigeons in check, but quite honestly, I'm not sure they're very effective. I found an antique owl cookie cutter recently, and thought it would be fun to bake owl shaped crackers with Jack when he came to stay with us last week. I used the cheese cracker recipe from Alana Chernila's The Homemade Pantry, and never looked back. They deliver big-time on the cheese flavor, are snappy and crisp, and you can bake them off at your convenience.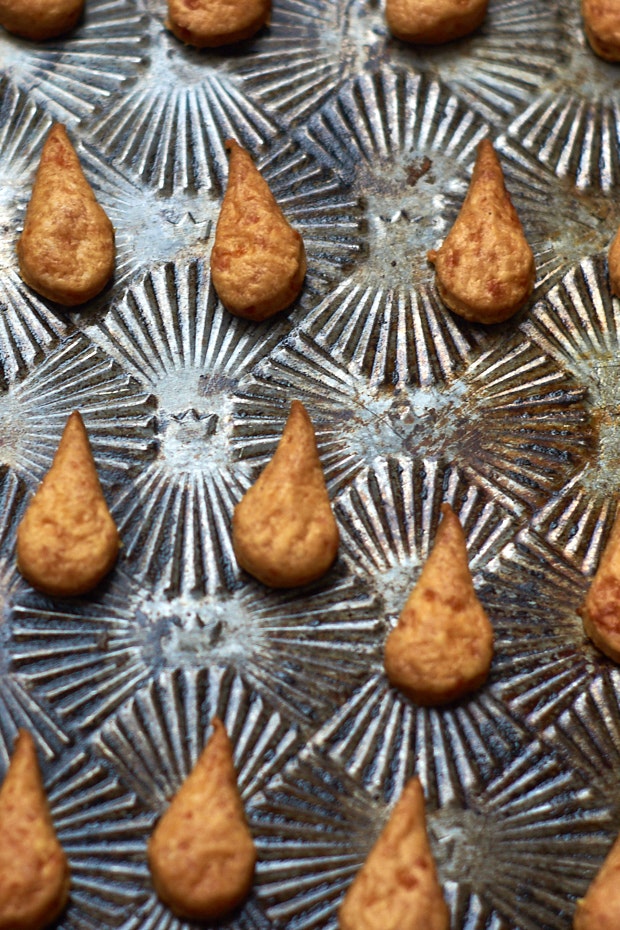 Cheese Crackers Are Better with Good Cheese
One word of advice, don't skimp on the quality of cheese you use here. It's where much of the flavor in these crackers comes from. I used a strong white cheddar cheese, but you can certainly use a good orange cheddar. Or branch out from cheddar altogether - you know a Gruyere version is going to be good. And it might take some experimenting, but a blue cheese version would be worth trying to get right. Or how about a blend?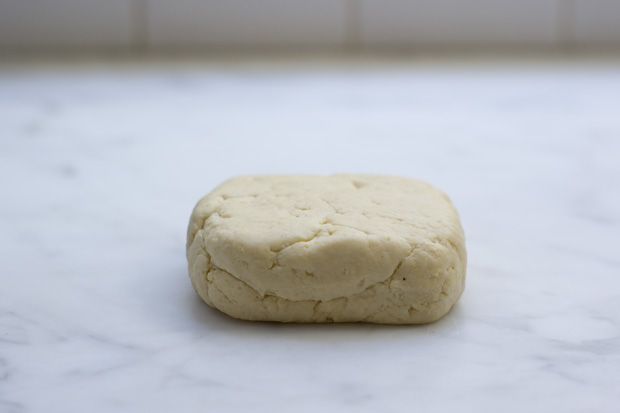 Here (above) you see the dough prior to rolling it out. You can wrap this tightly with plastic and freeze for later use. Or make double, and freeze half. Be sure to label your dough with a "cheese cracker" note, date it, and use within six months.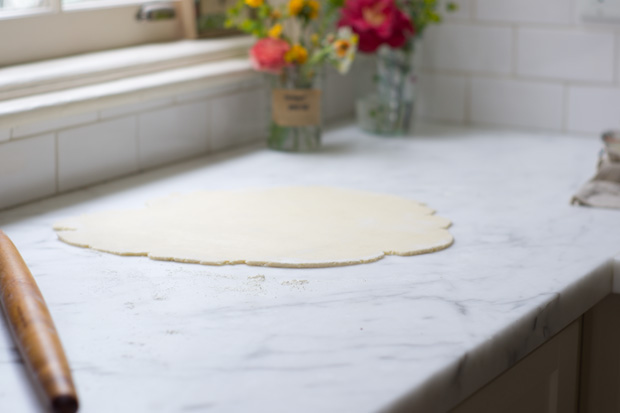 When you roll the dough a bit thin, you tend to get crisper crackers. Thicker you might not get as much snap once the cheese crackers have cooled. Play around with thickness to get your crackers just the way you like it.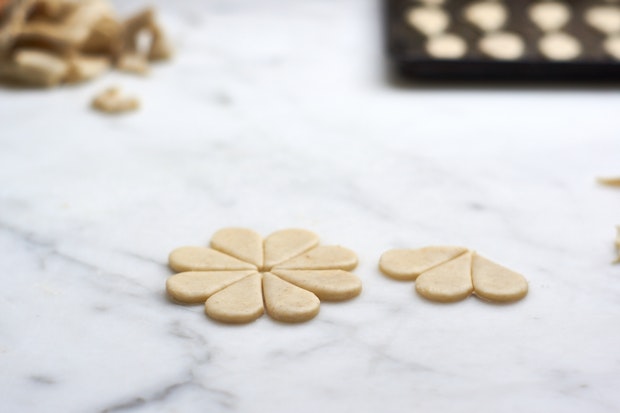 I baked half of these cheese crackers as owls, and then did the remaining half as teardrops.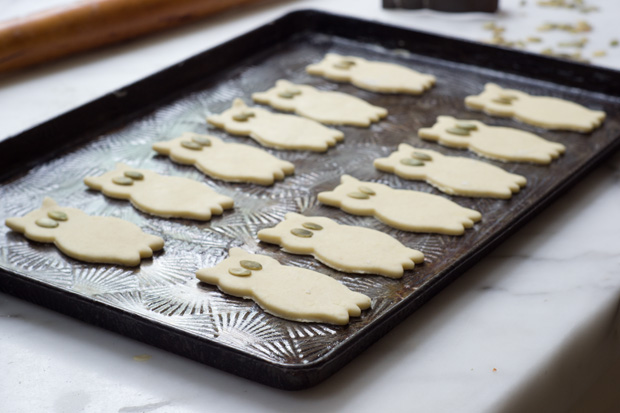 A shot I took with my Land Camera of Wayne reading and practicing the alphabet with Jack after baking cheese crackers. It's hard to believe this is the same little guy.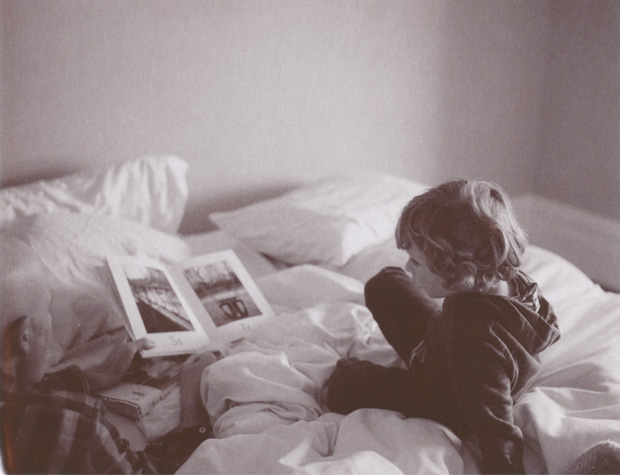 It's fun to find old metal cutters for crackers and cookies. I've collected a bunch over the years at flea markets and yard sales. Keep your eyes peeled!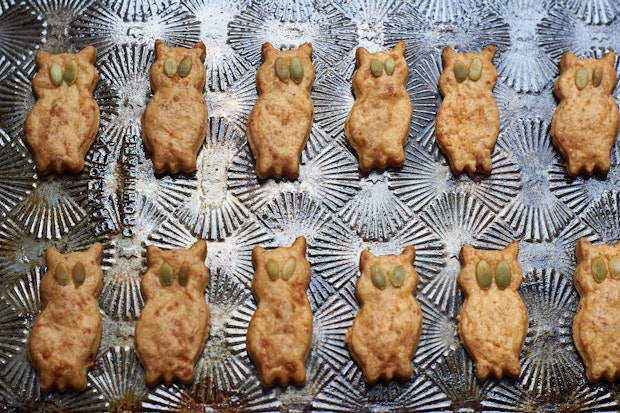 Take a minute to have a look at Alana's book - it's lovely, and it has all sorts of recipes related to making everyday pantry items - toaster pastries, ketchup, mozzarella, instant oatmeal, peanut butter cups, and yogurt. You can find Alana here, and here and here.
Thanks for the inspiration A - hope to cross paths again soon!
Homemade Cheese Crackers
I took a few liberties with Alana's recipe. The recipe below takes my tweaks into consideration - using whole wheat pastry flour, etc. Any unbaked dough can be wrapped tightly in plastic and frozen for a couple of months. Alana also indicates you can re-crisp baked crackers in a 375F / 190C oven for 5 minutes if you like.
Ingredients
3

tablespoons

unsalted butter, cut into 1/2-inch cubes, plus additional for baking sheets

1 1/2

cups

/ 7 oz / 200g whole wheat pastry flour, plus more for the counter

1

teaspoon

dry mustard powder

1

teaspoon

fine grain sea salt

6

ounces

/ 170 g Cheddar cheese, grated

2

teaspoons

white wine vinegar

1

ice cube

seeds (optional)
Instructions
Combine the butter, flour, dry mustard, and salt in the bowl of a stand mixer. Mix on low speed with the paddle attachment until the mixture is crumbly and the butter starts to integrate into the mixture, about 30 seconds. Add the cheese and mix again on low speed for a few seconds.

In a measuring cup, combine 3/4 cup water, the vinegar, and the ice cube, and let sit for a moment to get cold. Add 6 tablespoons of the vinegar mixture to the dough and mix on medium speed for 20 seconds. Continue to add liquid, 1 tablespoon at a time, until the dough clings in a ball to the beater. Then mix for an additional 30 seconds. Mound the dough into a ball, wrap it in waxed paper or plastic wrap, and refrigerate for at least two hours, and up to 3 days.

Remove the dough from the refrigerator 15 minutes before you are ready to roll it out. Preheat the oven to 325F / 160C and grease two baking sheets. Turn out the dough onto a floured surface, press into a flat disc, and roll it with a rolling pin until the dough is 1/8-inch thick. Cut into desired shapes using a knife or cutter. Any leftover dough can be rerolled for more crackers.

With a spatula, transfer the crackers to the prepared baking sheets, allowing nearly an inch between crackers. If you're adding seeds as an accent, press them gently in place now. Bake until the bottoms are browned, and the tops take on a good amount of color as well - 18 - 25 minutes, depending on how thick your crackers actually are. And rotate the sheets halfway through baking (or when the crackers in the back look like they are browning more quickly than the front). Turn off the oven, prop open the oven door with a metal or wooden spoon, and allow the crackers to crisp as the oven cools - at least twenty minutes.
Related Recipes
More Recipes
Popular Ingredients