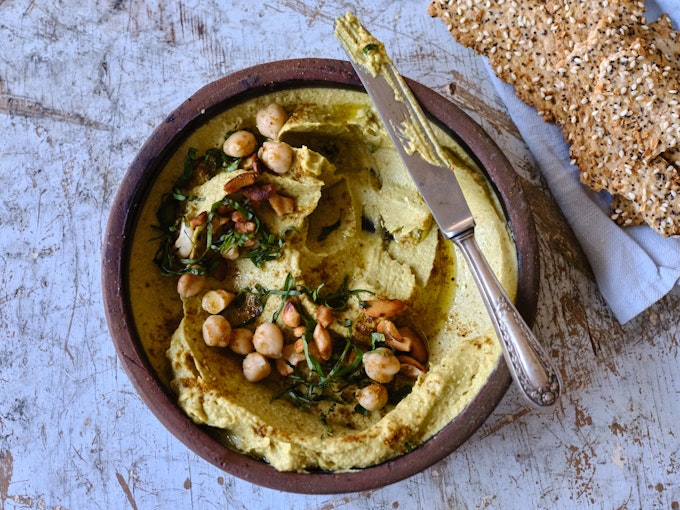 I'm going to share the best thing in my refrigerator right now. It's a dip, and I can't get enough of it. If you can imagine an updated version of the virtuous hippie spreads found for decades in California grocery co-ops and farmers' markets -- that's what I was going for. The base is a trifecta of creamy ripe avocado, nuts (cashews or almonds), and chickpeas. Citrus juice kicks in with acidity from orange and lime. And I raided the spice drawer after that - cayenne, curry powder, and ginger all play for keeps here.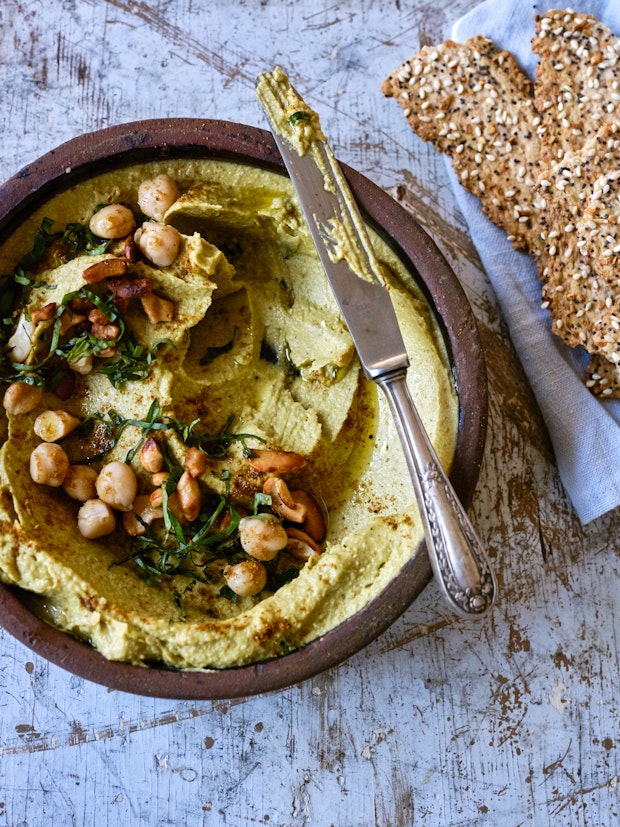 A Versatile Dip (or Spread!)
This is a hardworking dip. It's great with baked pita chips, tortilla chips, crackers, etc. It can also play a supporting role in many other ways. It's a versatile sandwich spread. And I love it slathered across garlic-rubbed grilled flatbreads. It's A+ inside burritos, or on top of quesadillas. Make a big under swoosh in the bottom your favorite grain bowl and load it up. You can even thin it out with a splash of olive oil, and extra citrus juice for a creamy dressing.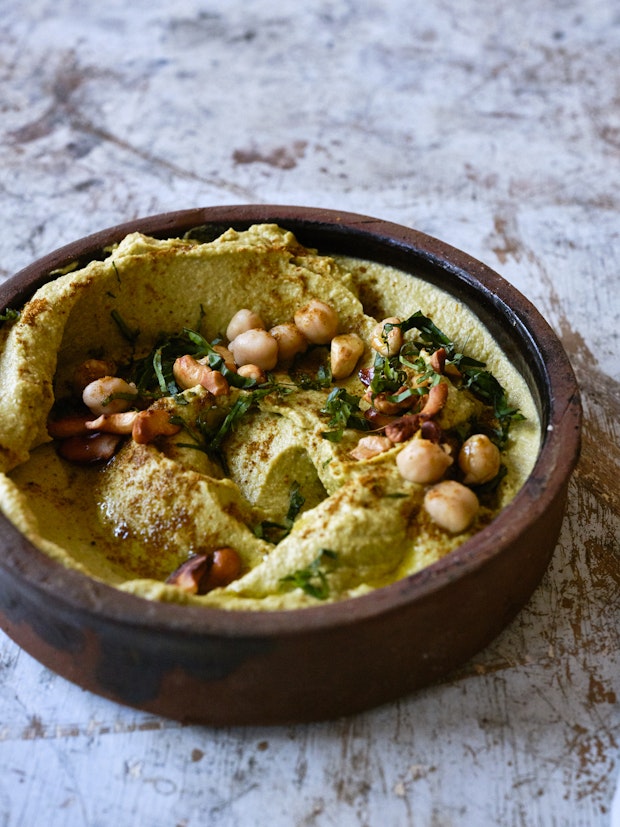 Toppings
I like the idea of using toppings to let people know what they're eating. So, for example, here you see cashews, chickpeas, and the curry powder. The toppings also add varied texture to the creamy dip. You can use as many or as few as you like, but I do notice the toppings always get scooped up first with this one.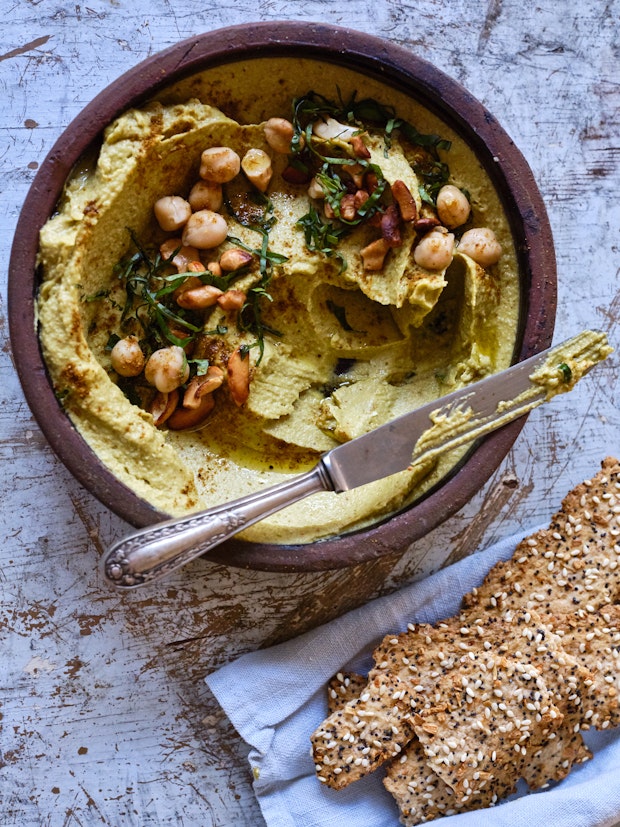 Please make this dip, you won't be sorry ;) It's just so good and so versatile. But if you think it might not be your thing -- other dips / spreads I love include this vibrant beet caviar, or, of course, great guacamole. Enjoy! xx, -h
Peace, Love & Energy Dip
Use your favorite curry powder here! Or favorite spice blend. The dip is super flexible in that regard. I often use my favorite chana masala spice blend, but you can experiment. Also, the spice level here is what I would consider moderate. It's feisty, not inferno. You can dial the cayenne up or down.
Ingredients
1

large, ripe avocado (about 1 cup)

1

cup

chickpeas, drained and rinsed

1

cup

cashews or almonds, soaked in water for 30 minutes

2

tablespoons

freshly squeezed lime juice

2

tablespoons

freshly squeezed orange juice

1-

inch

chunk of ginger, peeled OR 3/4 teaspoon ground ginger

2

medium cloves garlic, peeled

1/2

teaspoon

cayenne pepper, or to taste

1/2

teaspoon

fine grain sea salt

2

teaspoons

favorite curry powder

1

teaspoon

maple syrup

1/4

cup

water

To serve: toasted cashews, slivered basil, extra chickpeas, drizzle of olive oil, sprinkling of curry powder (optional)
Instructions
Combine all the ingredients in a high-speed blender and blend until silky smooth. You might need to scrape down the sides a couple of times along the way. If you need to add another tablespoon or so of water to get the thickness you like, go for it. Or use more orange juice. Serve topped with any/all of the suggested toppings. Enjoy!
Notes
Makes about 3 cups.
Related Recipes
More Recipes
Popular Ingredients