Homemade Chocolate Bars and All the Things You Want in Them
When you make your own chocolate bars, you can pack them with all sorts or nuts, seeds, and spices. Here are some ideas!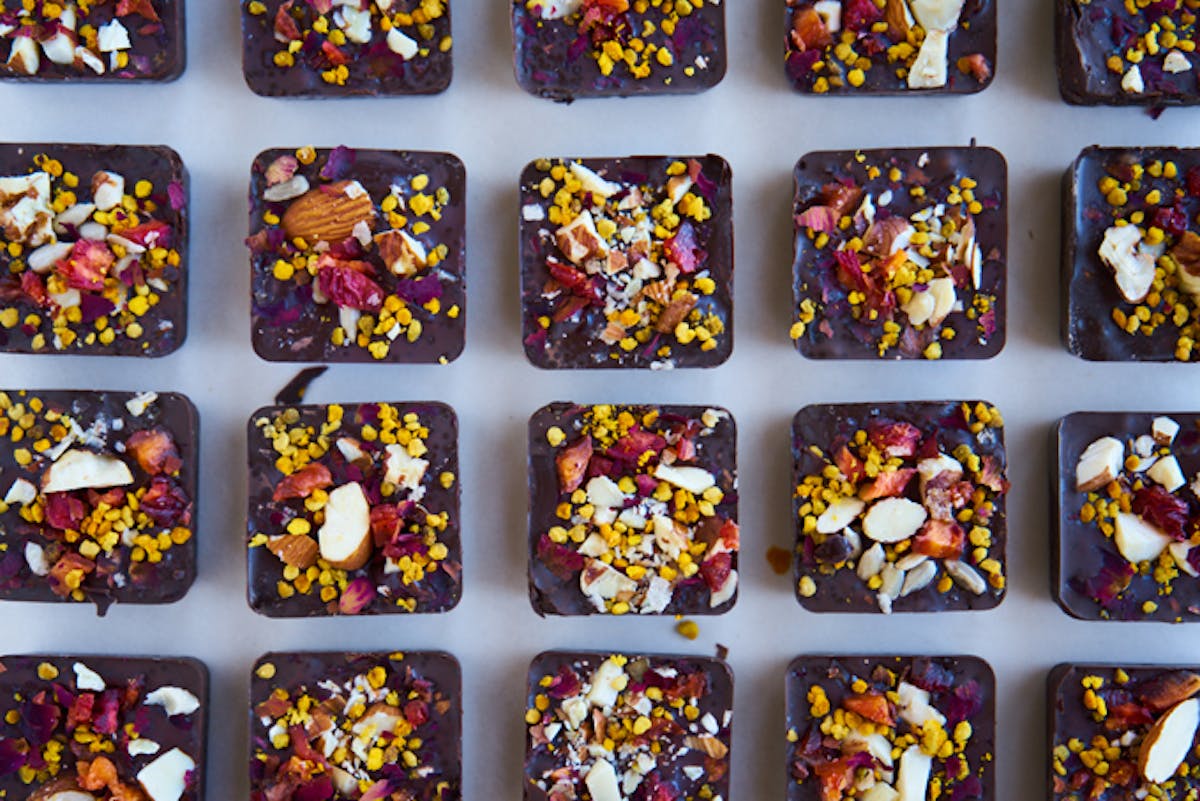 Homemade chocolate bars are fun, you can make them whatever size you like, and can pack them with whatever chunks, spices, nuts, seeds, and goodies you have. The possibilities are endless. Make a bunch, wrap them in gold foil candy paper, or parchment, and place in a drawer - you're set for the month. Everyone seems to have a slightly different technique, but generally I simply start with the best dark chocolate possible, then add as many extras as the chocolate can hold. To shape your bars You can just slather the mixture across a parchment-lined baking sheet, or allow it to set in a mold (or ice cube tray) of your choice. Have fun experimenting. Some inspiration below! -h
1. Dark Chocolate Energy Bites - (QUITOKEETO)
Good-quality dark chocolate crammed with as much good stuff as it can hold. In this case I pack the little bars with lots of chopped nuts, seeds, and dried fruit. Then I sprinkle them with things like bee or fennel pollen, crushed rose petals, sea salt, and more nuts and seeds to give them a little extra nutritional boost, and to bump up the pretty! Get the recipe here.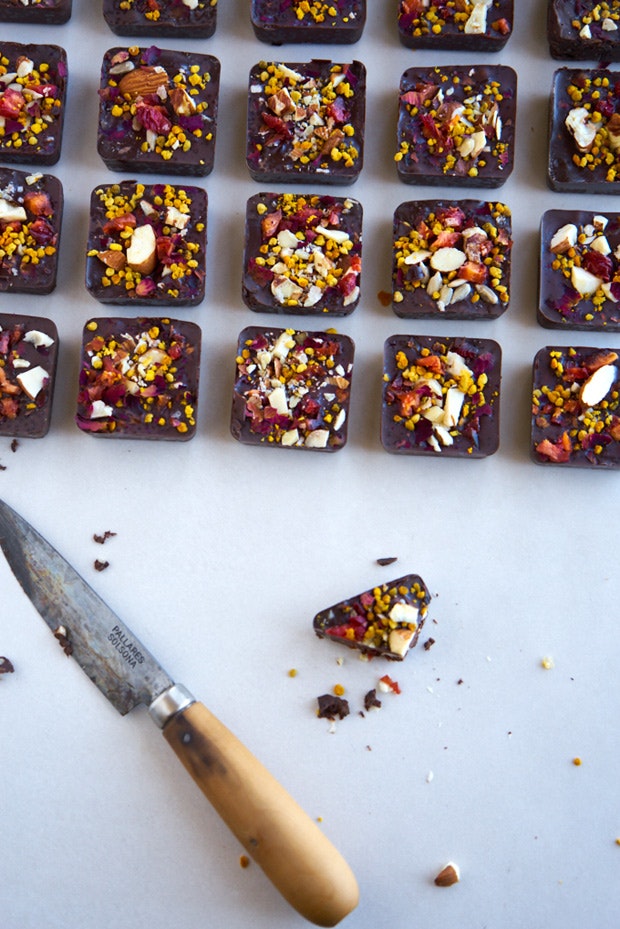 2. Wonder Berry Chocolate Bars - (Maison Cupcake)
Some great ideas here, but the wonder berry bar is the one that caught my attention: goji berries, white mulberries, Incan berries, buckwheat groats, hulled hemp seeds and pumpkin seeds. Get the recipe here.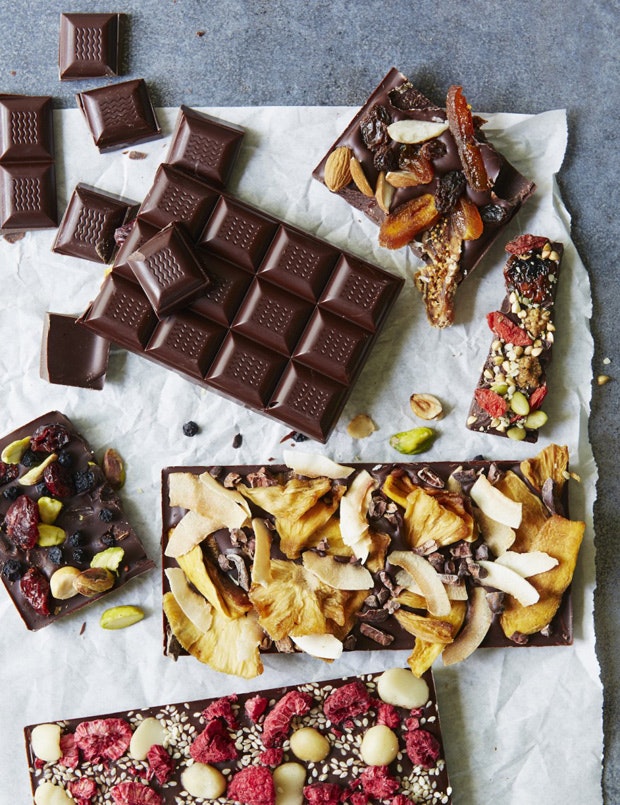 3. Chocolate Mint Matcha Crunch Bars - (Miss Marzipan)
A big yes to this one. Also, bonus points for the cute downloadable wrapper - for when you want to go pro on your bars! Get the recipe here.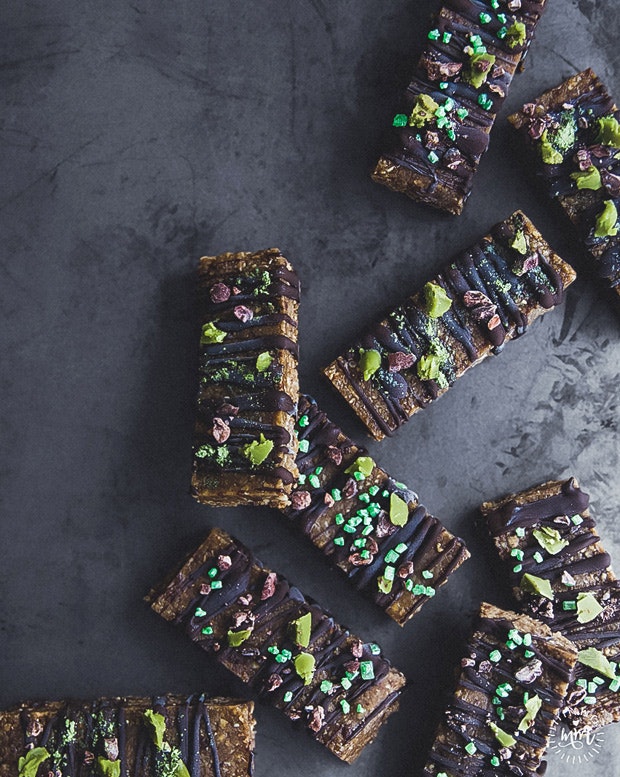 4. Color-blocked Chocolate with Edible Flowers - (Paper & Stitch)
For the white chocolate fans out there. This is super cute, its just too bad you can't get a similar effect with dark chocolate. ;) Get the recipe here.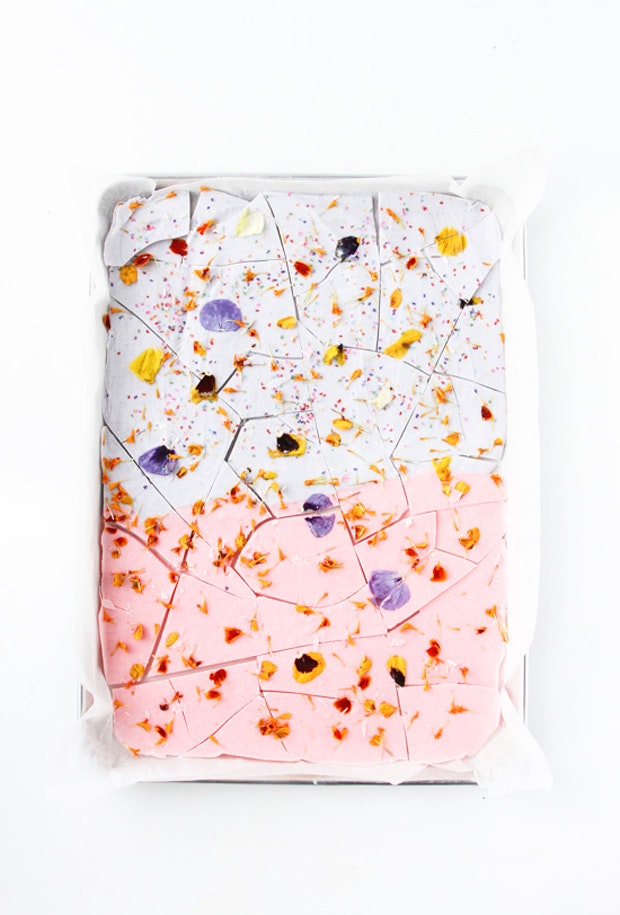 5. Superfood Chocolate Quinoa Bark - (Half Baked Harvest)
I love the thinness of these, so you get some real snap. Oh, and the espresso boost! Get the recipe here.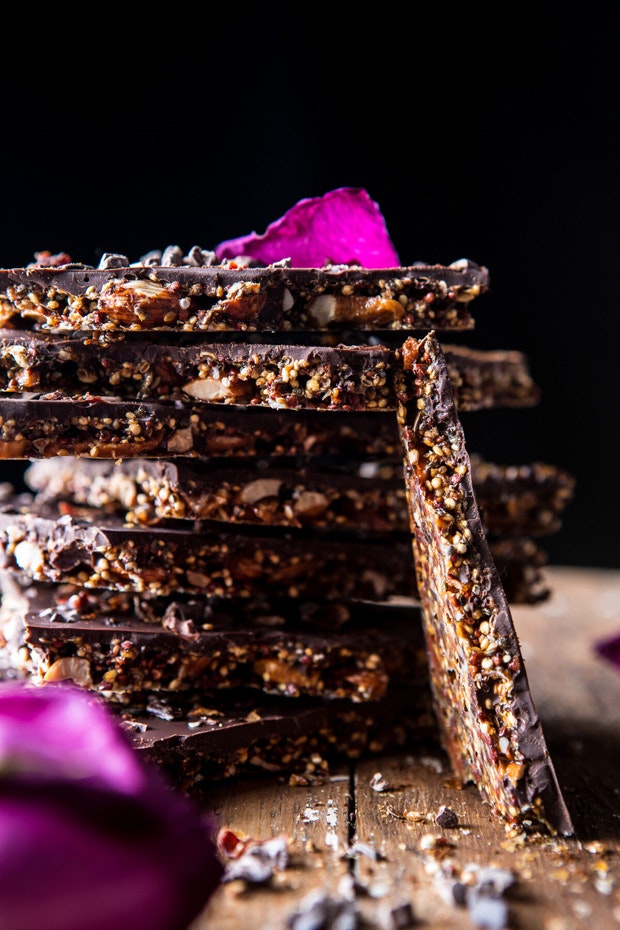 6. Detox Superfood Dark Chocolate Bark - (Amy's Healthy Baking)
A nice combination of dried mango, dried apricots, chia, and almonds. My advice on this one, use more chia than the recipe calls for. I think the only thing I ever call for 1/4 teaspoon of is salt. ;)...Get the recipe here.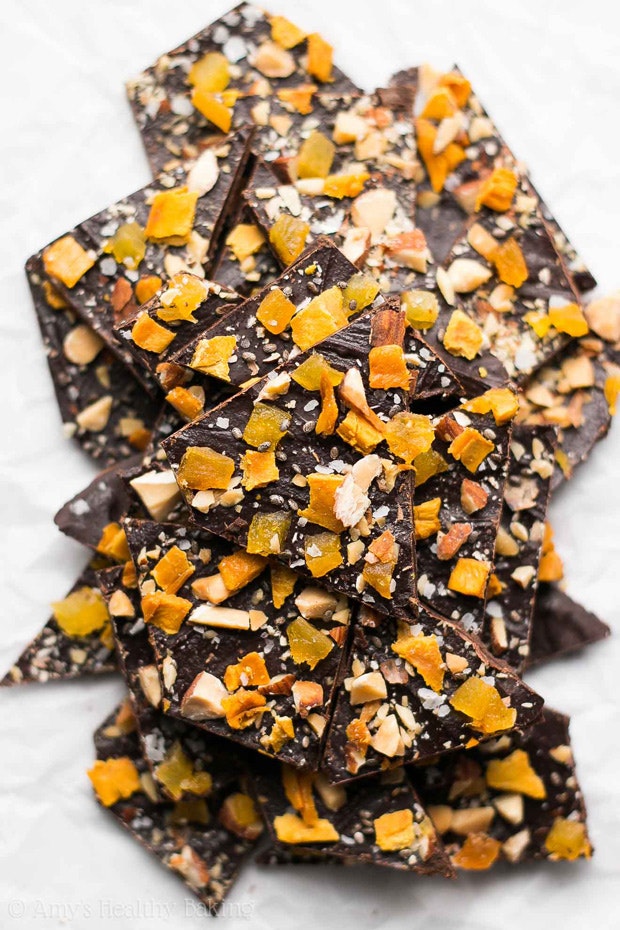 7. Superfood Dark Chocolate Quinoa Bark - (Simply Sisson)
More of a bark than a bar, but well worth including. SO many nuts and seeds, accented with dried fruit and coconut flakes. More details here.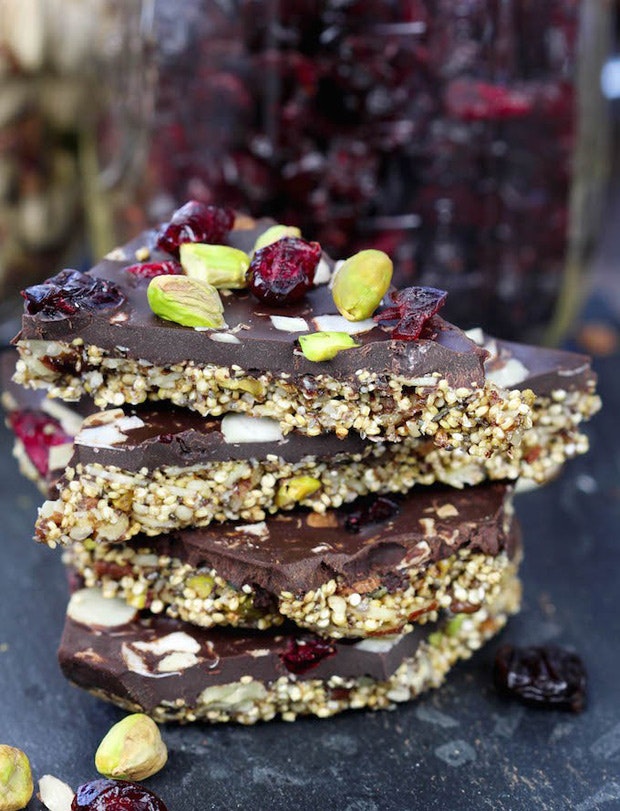 8. Rose, Strawberry & Pistachio White Chocolate Bark - (Now, Forager)
One last example for the white chocolate camp. Rose petals and freeze-dried strawberries plus pistachio and pink sea salt make this a real beauty. Get the recipe here.