An Immunity Soup to Light up Your Insides
A soup built on a monster white pepper broth. White pepper with jolts of ginger, and stabs of garlic - clear and strong topped with tofu, mushrooms, watermelon radish, and lots of green onions.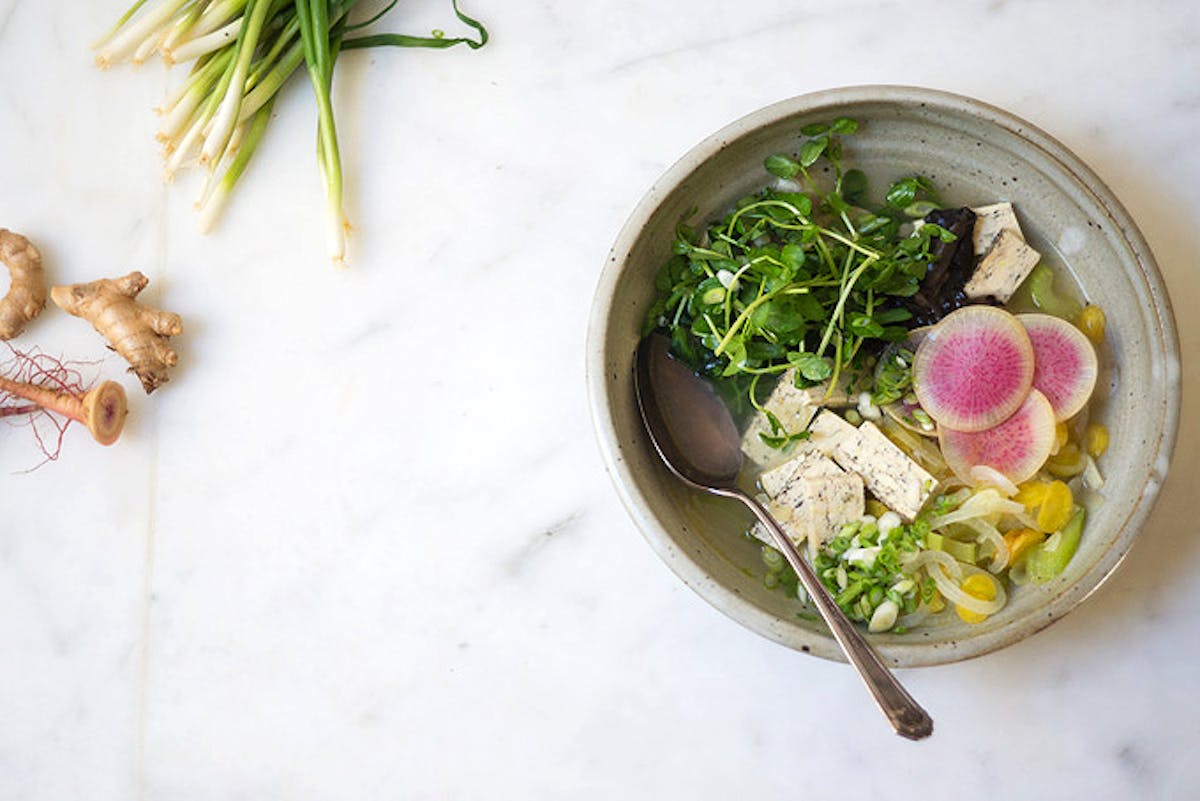 This soup is built on a monster white pepper broth. White pepper with jolts of ginger, and stabs of garlic. I like it just shy of scalding, racing down my throat, sweeping through my sinuses in one boisterous, fragrant swoop. This is a soup I make often, particularly when I need a boost. And, while I float other ingredients in the broth, mostly to make a meal of things, that part of the equation is usually an after thought. For me, this soup is all about the clear strong broth, the invigorating way it makes me feel, and the way it lights up my insides. This is a soup for the coldest days, the runniest noses, and the shortest days of winter. You should make it too.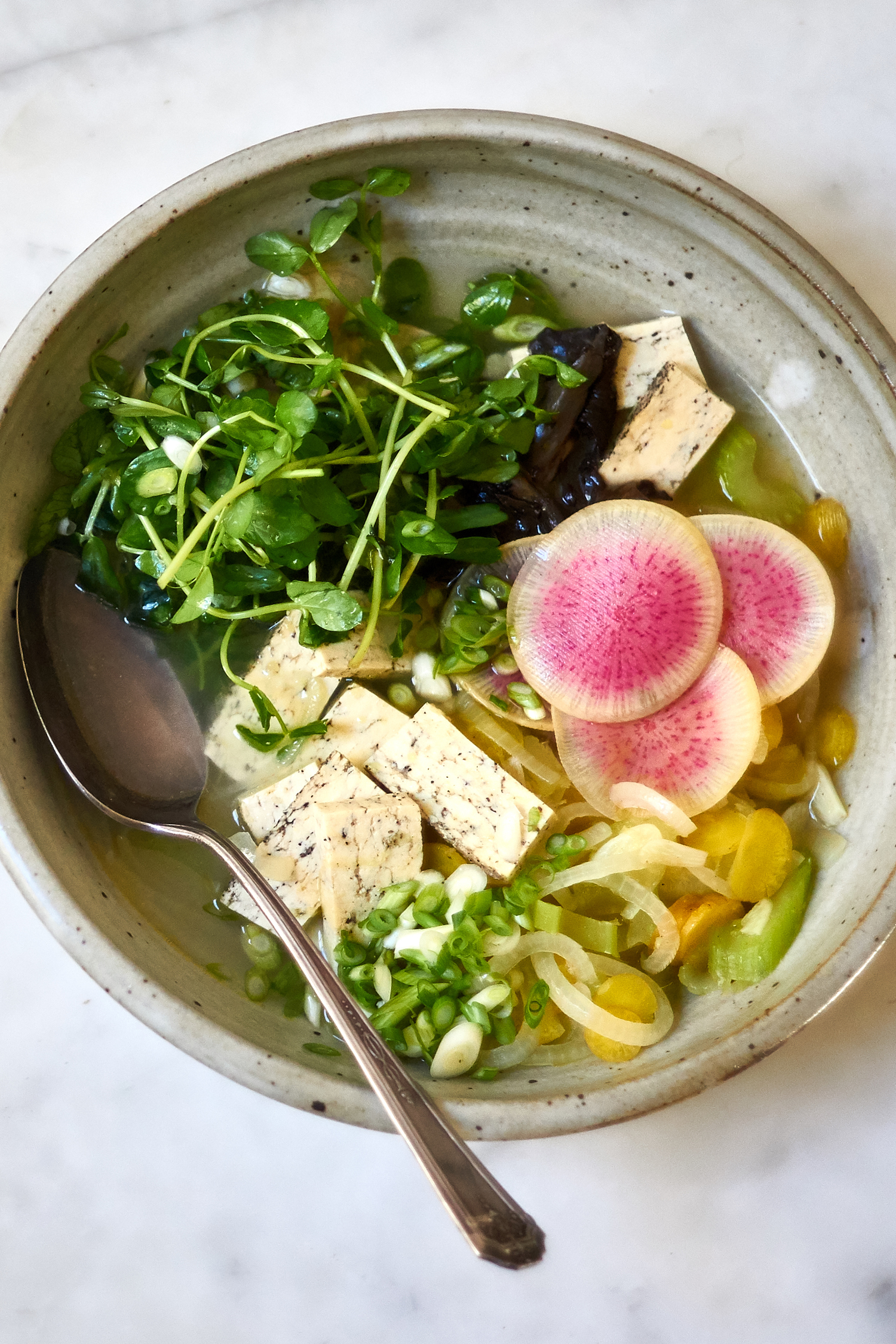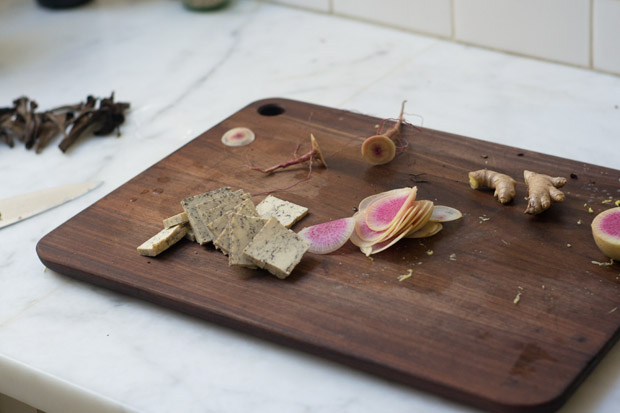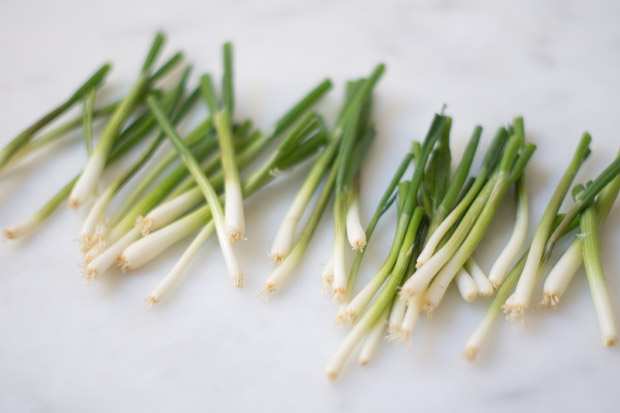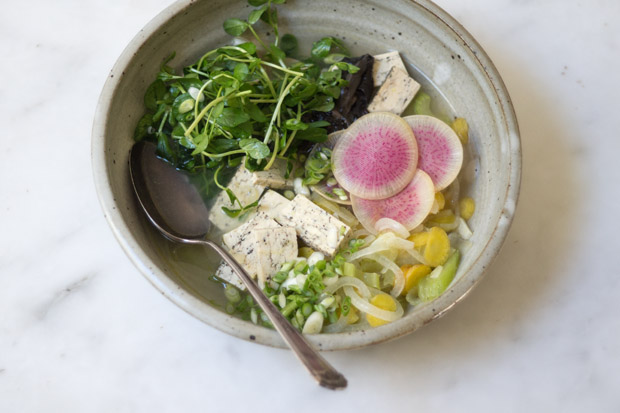 A couple words of wisdom here. Serve hot. As hot as you can stand without betraying your tongue. It's an experience that's just not the same when the soup is served lukewarm. On occasion, I'll whisk in a bit of brown or red miso for a fuller-bodied, creamier broth experience - also the beneficial miso nutrients. But, try it straight and clear first. -h
Immunity Soup
Treat the broth seasonally - if it's summer, toss some corn in. Late spring? Go for sliced asparagus. Also, for a more substantial meal, serve over brown rice or soba noodles. All tasty. Also, a mandolin makes quick work of all the slicing here, but watch those fingers! I like enoki or nameko mushrooms, black trumpets are good, and regular brown mushrooms do the job as well.
Ingredients
1

tablespoon

extra virgin olive oil

1

medium onion, quartered and thinly sliced

3

celery stalks, thinly sliced

1

medium carrot, thinly sliced

8

medium garlic cloves, very thinly sliced

2

tablespoons

grated ginger, peeled

3/4

teaspoon

finely ground white pepper, plus more to taste

1 1/2

cups

mushrooms, trimmed

8

ounces

firm tofu, sliced into thin slabs

2 1/2

teaspoons

fine grain sea salt

to serve: lots of chopped green onions, sliced watermelon radish, and/or pea shoots
Instructions
Heat the oil in a large soup pot over medium heat, and stir in the onion, celery, carrot, garlic, and ginger. Gently sauté just until soft, you don't want any browning. Add a small splash of water if the pan drys out in the process.

Stir in the white pepper and 10 cups of water. Dial up the heat to bring the broth to a simmer, and hold there for about 15 minutes. Add the mushrooms, tofu, and salt, and gently simmer for another 5 minutes. Stir well, taste, and adjust with more salt or water if needed. Ladle the soup into shallow soup bowls and top with lots of green onions, pea shoots, and a few watermelon radish slices. Add a finishing drizzle of olive oil, and enjoy!
Related Recipes
More Recipes
Popular Ingredients