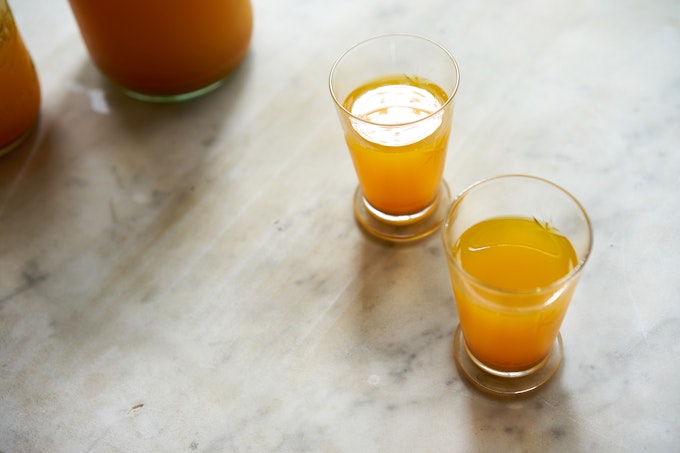 Instant Pot Dynamite Cold Tonic
If you need to jolt a cold out of your body with brute force, you might consider starting here. This head-clearing, sniffle-blasting cold tonic is the color of Tang, with flavor like a stick of ginger dynamite. It's a nuclear version of the Honey-Turmeric Tonic in the Coco Morante Essential Instant Pot Cookbook - hydrating, aromatic, invigorating, decongesting, immune boosting, and not for the faint of heart. I made it for Wayne who was fighting a bit of a head cold last week, and sipped on it myself just because it made me feel like I was treating my insides to a spa day.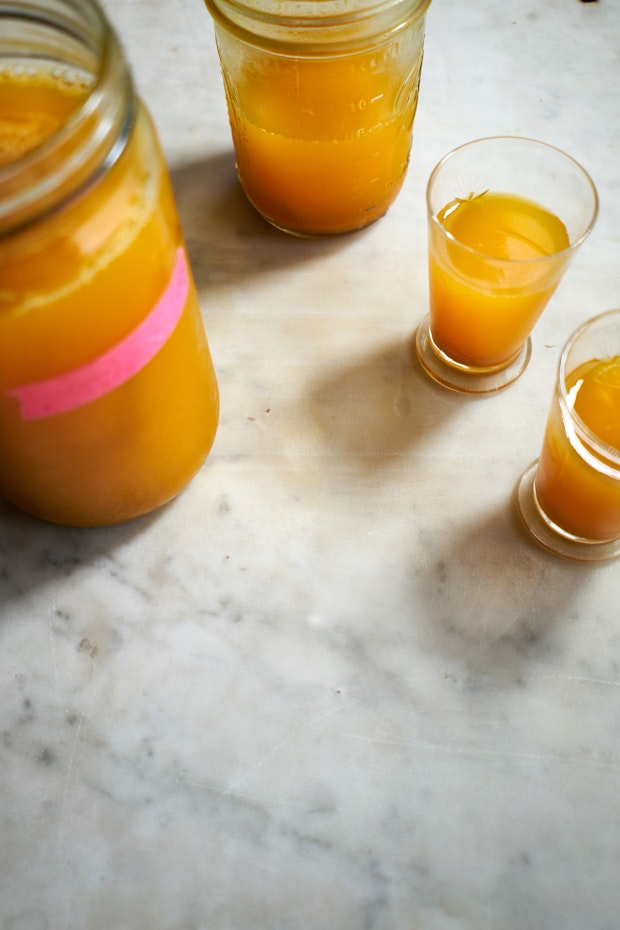 For reference, this is the Instant Pot I used for this recipe: Instant Pot DUO Plus 6 Qt 9-in-1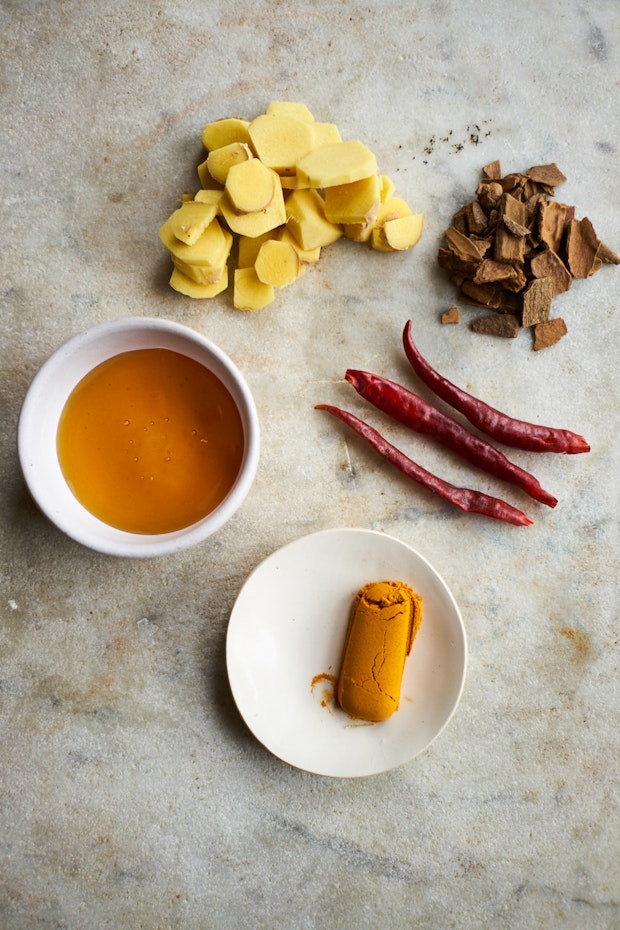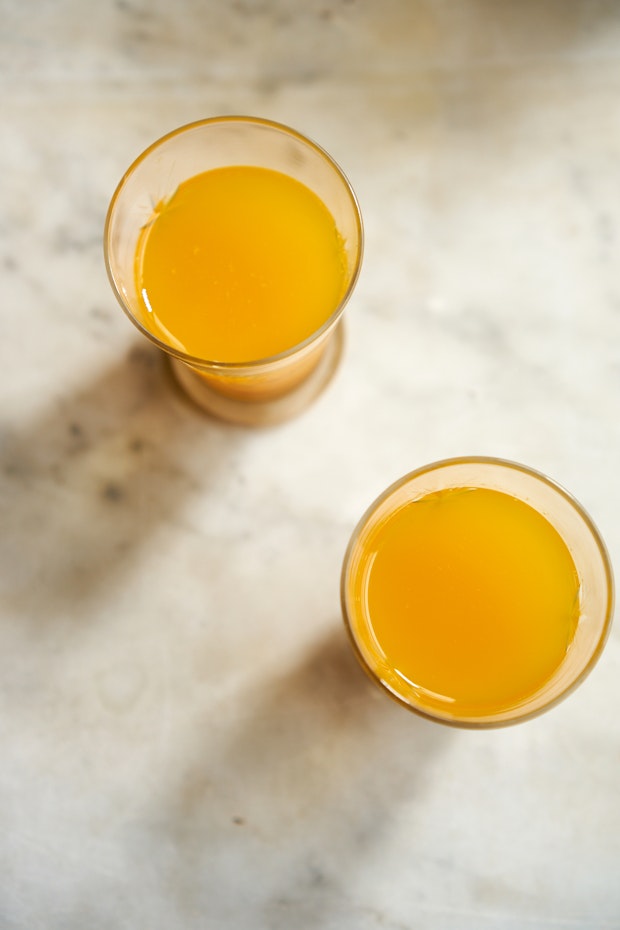 Also, if you have an Instant Pot, be sure to poke around this new section with all the instant pot recipes in one place. Or, if you're new to your Instant Pot, start with these 40 Essential Instant Pot Links - recipes, guides, articles - all in one spot.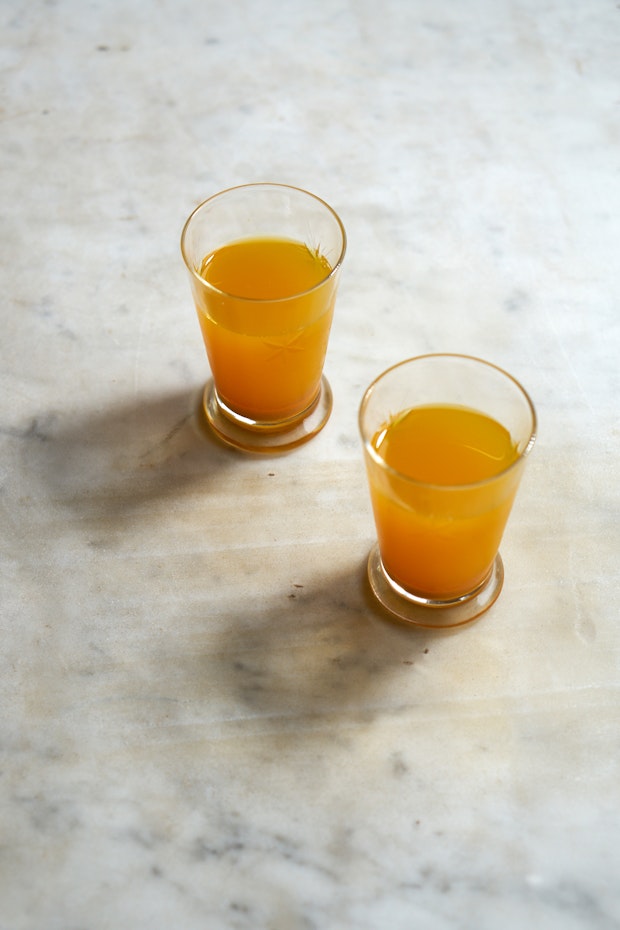 There's one other broth I love when under the weather, or feel something coming on. It's this Immunity Soup - a monster white pepper broth with jolts of ginger, and stabs of garlic. It defines invigorating, and you can drink it straight, or enjoy it as part of a noodle bowl. 

Other favorite turmeric-rich recipes to try! This Instant Pot Congee with Brown Rice and Turmeric, my favorite Pad Thai, Turmeric Popcorn, Turmeric Cashews (so good!), Pickled Turmeric Eggs, this Lemongrass Turmeric Curry Paste, and these Turmeric Soaked Chickpeas. There's also a whole directory of recipes using turmeric.
Instant Pot Dynamite Cold Tonic
Ingredients
6

cups

water

3

tablespoons

honey,

or more to taste

2

cinnamon sticks

1

teaspoon

dried turmeric

3

dried arbol chiles

3-

inch

knob of fresh ginger,

peeled, sliced 1/4-inch thick, and smashed
Instructions
Combine all of the ingredients in the Instant Pot. Secure the lid, and set the pressure release to SEALING. Select MANUAL, and pressure cook on HIGH for 5 minutes. Allow to NATURAL RELEASE for up to 25 minutes (or QUICK RELEASE after 15 minutes, for slightly weaker tonic). Strain, and transfer to glass jars. Serve warm, sweetened with a bit more honey or maple syrup if needed ;). It's best hot.
Related Recipes
More Recipes
Popular Ingredients