Strawberry Recipes
One of the harbingers of spring, strawberries are a crowd-pleasing favorite. And, and although it's hard to top a perfect, ripe berry, they are a wonderful ingredient to cook with. Here are a number of favorite strawberry recipes in one list - they're particularly wonderful in crisps, cobblers, and fruit salads. And when you've had your fill of that - I love to roast them into unctuous oblivion.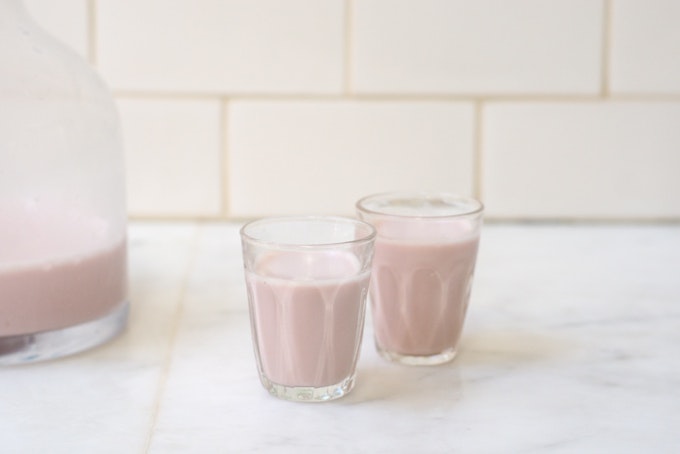 Creamy, fresh homemade strawberry almond milk. It really is as good as it sounds.
A delicious argument for roasting strawberries - juices from the roasting berries combine with maple syrup, port adds a surprise hint of booziness, and the balsamic delivers a dark bass note.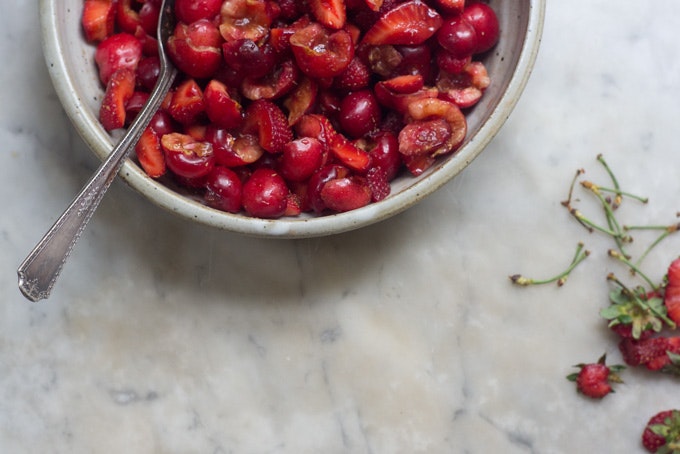 A seasonal fruit salad made with plump strawberries, sweet cherries, lemon zest, and coriander brown sugar. Plus a few photos from QUITOKEETO.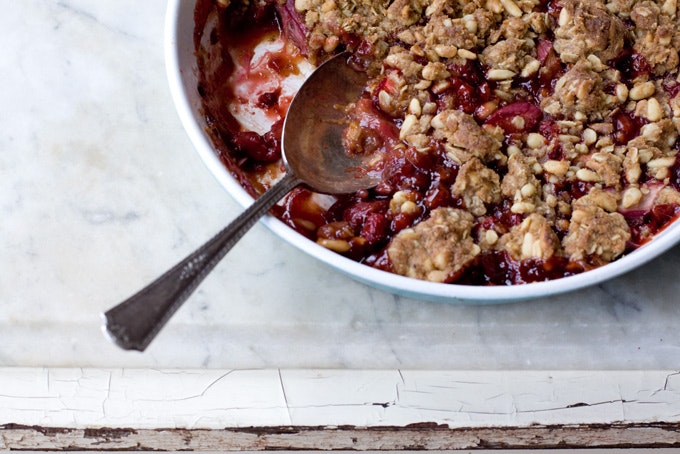 A simple spring crumble - rhubarb, strawberry, and a splash of port wine with a buttery black pepper, pine nut and oat crumble top. Sounds a bit fancy, but really, it couldn't be easier to make.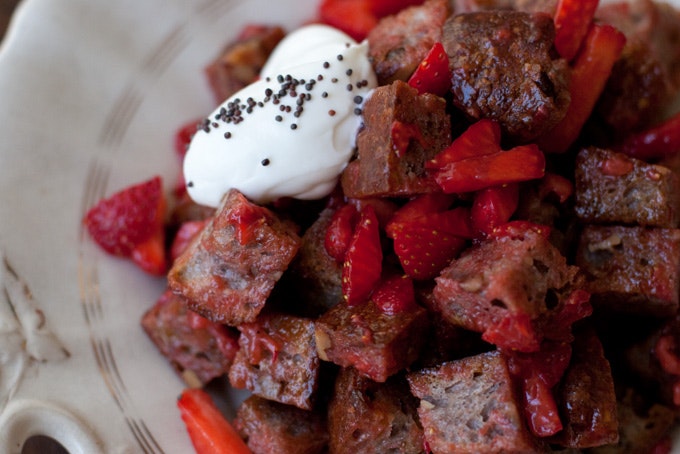 A stunning, delicious sweet strawberry panzanella recipe. Bread cubes are tossed with a sweet brown sugar glaze, strawberries are mashed into a dressing, and it is all served family style.
More Recipes
Popular Ingredients