The Instant Pot Starter Guide for Me and You
This is for everyone who ordered an Instant Pot recently. It's an Instant Pot Starter Guide - all the Instant Pot links, references, and resources I've collected.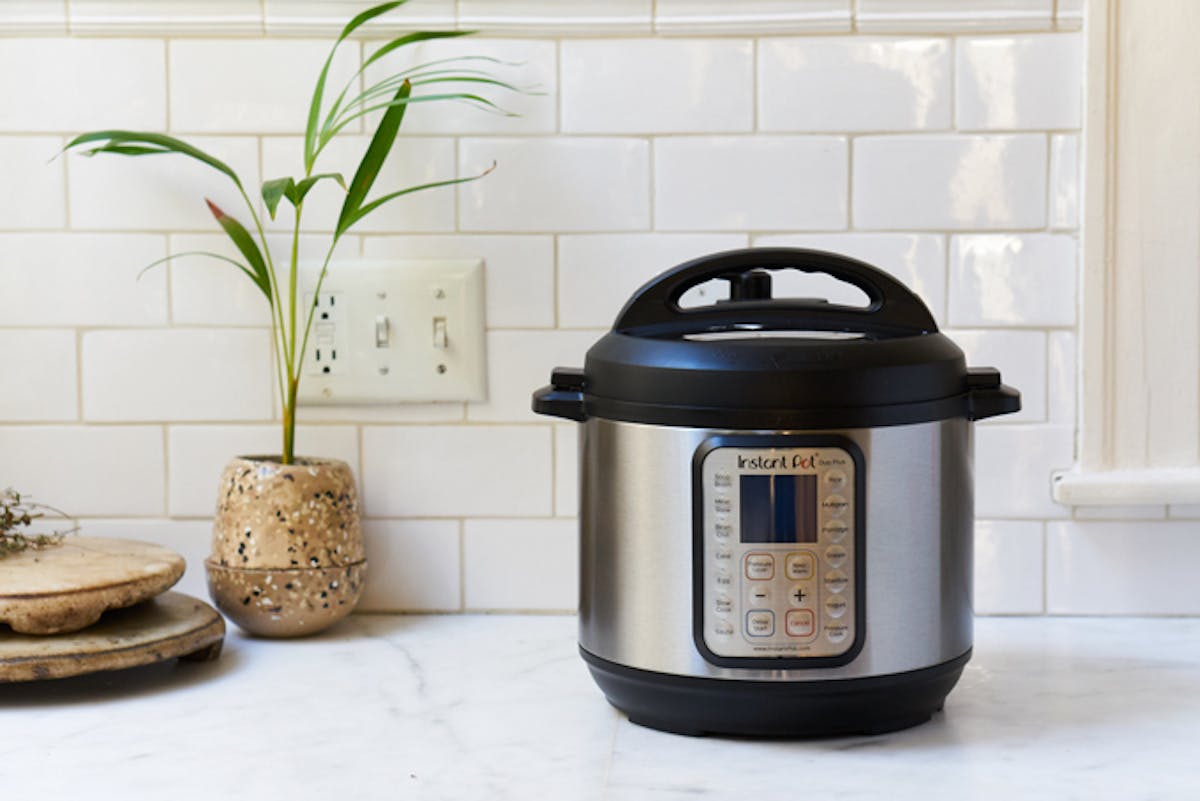 This is for everyone who ordered an Instant Pot recently, and also, somewhat selfishly, for myself. It's an Instant Pot Starter Guide - all the links, references, and resources I've collected as I get to know my 9-in-1 Instant Pot. I've also compiled 40 Essential Instant Pot Links, and have a (growing!) collection of Instant Pot recipes. Also, If you're still thinking about purchasing an Instant Pot or Multi-cooker, this buying tool might help. It can help you decide which Instant Pot / multi-cooker / pressure cooker to purchase based on the features important to you: Instant Pot Buying Guide.
Let me start by saying, my road to the Instant Pot hasn't exactly been straight. I like to think I shy away from of-the-moment appliances, and instead, have collected a good number of donabe, flameware, and other clay cooking vessels that I cherish and cook with regularly. That said, I've been increasingly intrigued by sweeping Instant Pot mania (couldn't be later to the party, I know). Additionally, some of my favorite cooks are making magic, or at least dinner, with them.

What tipped the balance? One of my favorite cookbook authors released Dinner in an Instant: 75 Modern Recipes for Your Pressure Cooker, Multicooker, and Instant Pot. I buy every Melissa Clark book. Every one. So, it seemed like the time to join the Instant Pot tribe, and have a little fun. Also, the newest Instant Pot has a yogurt function! And, furthermore, it has eight other functions - pressure, slow cooker, rice cooker, egg cooker, sauté mode, steamer, and on and on. Oh, and people are baking cakes in them?! Woah.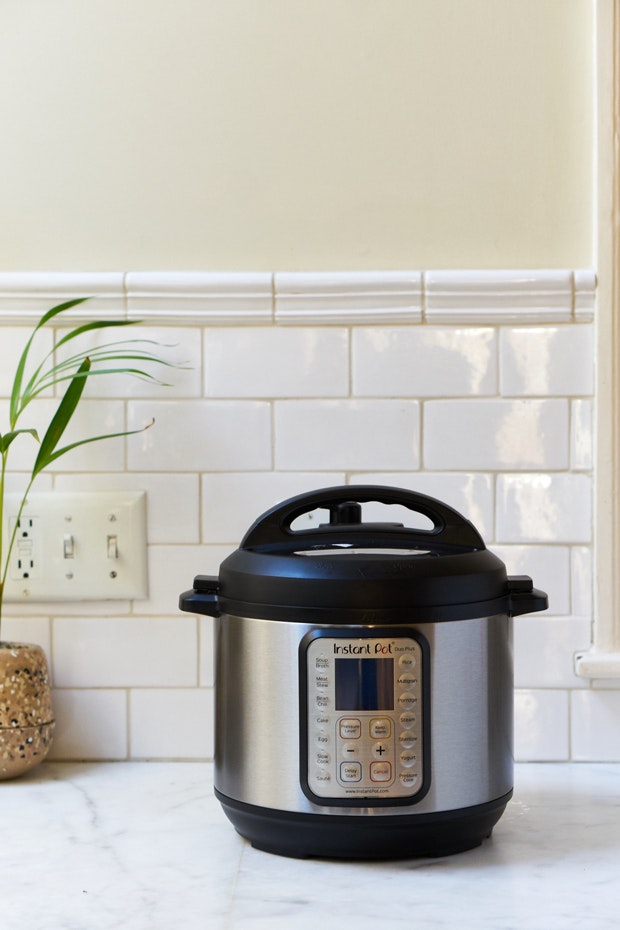 First impression stepping into this world? It's a lot. My guess is that many of you are either looking for instruction and inspiration (like me), or you are way ahead, and have your own favorite resources. So that's what this post is about. I actually needed an Instant Pot Starter Guide, and suspect many of you might as well.

I'm going to include my "best-of" list here, including anything that catches my attention, anything I don't want to lose track of - and I'll try to keep this list updated over time. But, please, if you're seasoned in the Instant Pot arts, with ideas, favorite tricks, inspiration, and whatnot - please (please!) leave a comment. And lastly, as I work on recipes, I'll link to favorites here:
INSTANT POT RECIPES
- Instant Pot Mushroom Stroganoff with Vodka (make this!)
- Instant Pot Minestrone Soup
- Instant Pot Congee (game-changer)
- Instant Pot Chickpea Cauliflower Korma
- Instant Pot Fiasco Beans
- Instant Pot Brown Rice Bowl with Chickpeas (PIP)
- 10 Minute Instant Pot Mushroom Broth
- Instant Pot Indian-spiced Simmer Sauce
- Slow Cooker Black Bean Chili with Kahlua (Instant Pot slow cook or pressure cook)
- Creamy Four Ingredient Chili Mac
- Instant Pot Dynamite Cold Tonic
- Instant Pot Herbed Chickpea Plov
INSTANT POT STARTER GUIDE BASICS
- This is the Instant Pot I purchased: Instant Pot DUO Plus 6 Qt 9-in-1 Also! Note, there are over 1000 questions answered on this page. A lot of good questions, a lot of good answers.
OFFICIAL INSTANT POT
The official Instant Pot site, it has videos, updated information related to the different models available, FAQs, and a recipe database. There is also a lively Facebook community, and Pinterest page. There is also an official Instant Pot Cookbook: The Essential Instant Pot Cookbook by Coco Morante.
THE GUIDES & REFERENCES
- How To Use an Instant Pot: A Guide by Melissa Clark (NY Times)
- This is How to Become an Instant Pot Whisperer (101 Cookbooks)
- The Instant Pot manual has tables with timing recommendations, this site has more.
- Inside the Home of Instant Pot, the Kitchen Gadget That Spawned a Religion (NY Times)
- Rancho Gordo Heirloom Beans & Pressure Cooking Guide (PDF)
INSTANT POT LOVE STORIES
- Why Do Cooks Love the Instant Pot? I Bought One to Find Out (NY Times)
- The Instant Pot Cult is Real (TASTE)
- Send Help: I'm (Kind Of) Falling in Love With the Instant Pot (Food52)
- I Tried The $99 Kitchen Gadget That Everyone's Obsessed With (Buzzfeed)
- After Cooking All My Meals in an Instant Pot for a Week, I Get What All the Hype Is About (Self)
MORE INSTANT POT RECIPE INSPIRATION
I want to make amazing thali plates with this thing. That's my personal holy grail of Instant Potting.
- Ministry of Curry Instant Pot Recipes
- Ten Instant Pot Recipes Ready in 30 Minutes or Less (The Kitchn)
- Detoxinista / Instant Pot Recipes
- Cook With Manali / Instant Pot Recipes
- Five One Pot Indian Stews (Tasting Table)
- I'm excited about the concept of layering (or, pot-in-pot cooking)! For example, you use racks and containers to cook multiple recipes, like this one. - An explanation of PIP (pot-in-pot) cooking. And here's another one. And a great comprehensive video.
- Instant Pot Hot Sauce (Simply Happy Foodie)