Golden Beet Hummus
A lightened-up hummus - reining in the tahini and oil a bit. Billowy and smooth, it's a boosted hummus for everyday, all-day w/ golden beets, turmeric, and chickpeas.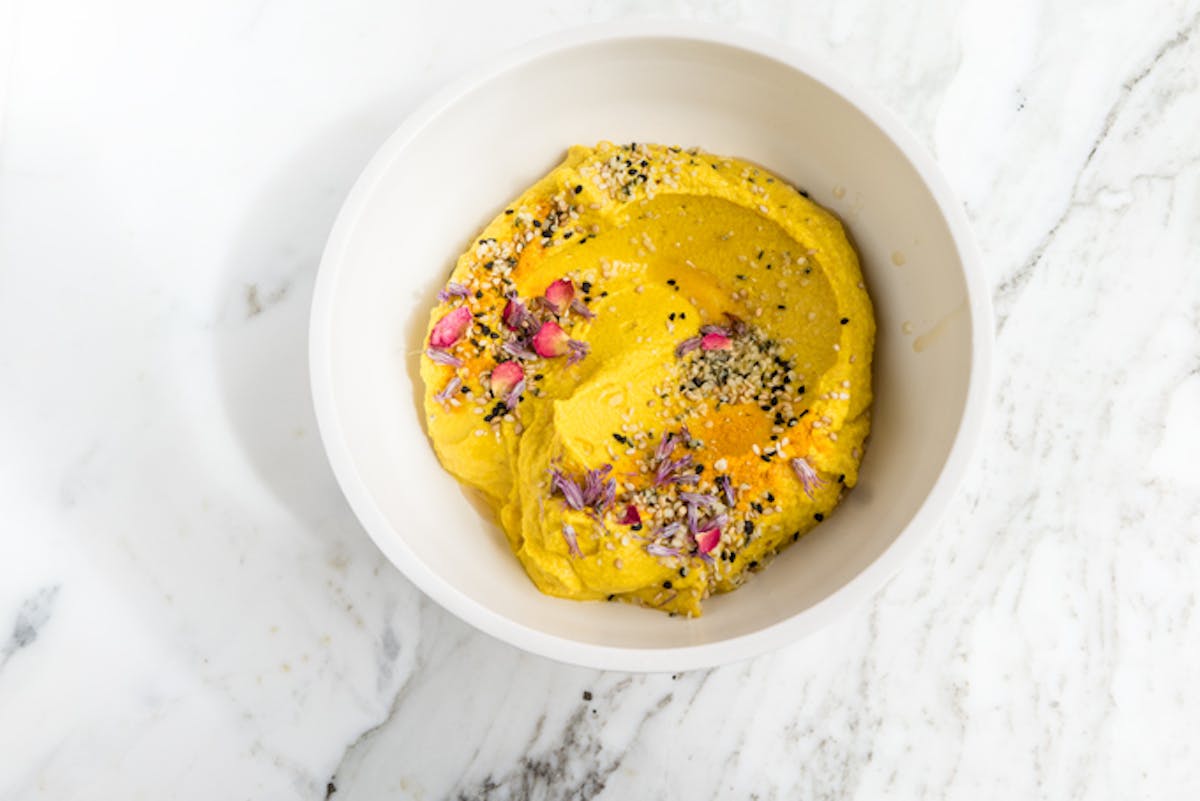 This week I felt like I needed to step up my snack game. You know, do a better job of having easy,
good-for-me
things to grab between meals. Hummus is an obvious go-to, but I thought I'd take a swipe at making a version that is on the lighter side. Hummus often has
a lot
of tahini and added oil, and I wanted to see how I could rein it all in a bit and really amp it nutritionally as well. Billowy and smooth, this is a boosted beet hummus for everyday, all-day ;) enjoyment. Meaning, it's delicious without being overly indulgent, and it incorporates a number of favorite all-star ingredients - golden beets, turmeric, and legumes. Enjoy! -h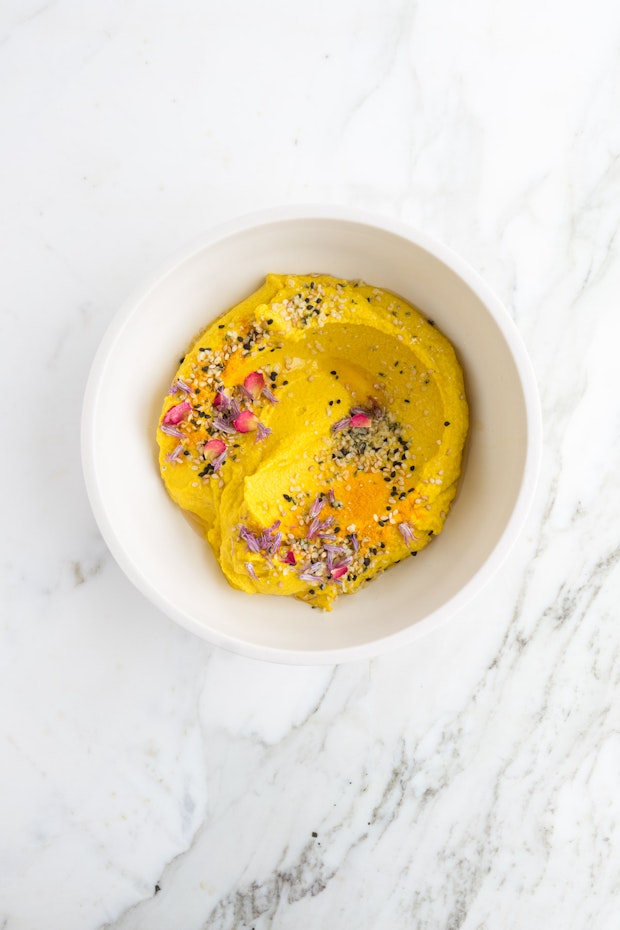 Golden Beet Hummus
You can make this with raw (or roasted) beets! The beets pictured in this version were raw. And, yes - you can absolutely use red or purple beets. If you tend to find turmeric too acrid or bitter/tannic, start with less, and add a bit at a time. I call for a range of spices/extras - turmeric, saffron, and nutritional yeast. All give some nutritional boost to this hummus, but you can certainly leave them out. The amazing color here derives more from the turmeric vs. the beets, so keep that in mind. My main recommendation - make a triple batch to keep on hand all week.
Ingredients
1 14-

ounce

can chickpeas, drained and rinsed

1

medium golden beet (raw), peeled, and quartered (4-inch diameter)

4-6

tablespoons

fresh lemon juice (2 lemons)

4

medium garlic cloves

1/4

teaspoon

fine grain sea salt, plus more to taste

2

tablespoons

tahini

1/3 - 1/2

cup

ice water

3/4

teaspoon

round turmeric (optional)

pinch

of saffron (optional)

3

tablespoons

nutritional yeast (optional)

to serve (all or some of the others): sesame seeds, hemp seeds, edible chive/flower blossoms, chopped chives, thread of toasted sesame oil
Instructions
Peel the chickpeas by popping each one out of its skin. This will make your hummus extra smooth. If you can't stand the idea of this (understandable!) - skip this step. Your hummus won't be quite as smooth, but will still be tasty.

Place the chickpeas into a blender or food processor and puree into a thick paste. Add the beets and puree again. Add the lemon juice, garlic, salt, and tahini. Slowly drizzle in the ice cold water. Keep processing for a few minutes, three or so. Add the turmeric, saffron, and nutritional yeast and give another spin. Taste and adjust with more salt or lemon juice if needed. This recipe calls for substantially less salt than many other hummus recipes, the idea being, you start with a bit, and then salt to taste.

Smear hummus across a serving plate or bowl, and top with any of the suggested toppings.
Notes
Makes about 2 cups.
Related Recipes
More Recipes
Popular Ingredients