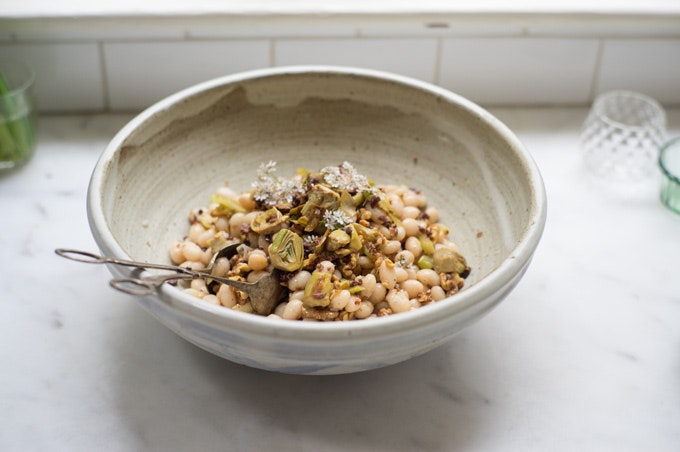 Cocagne Bean & Artichoke Salad Recipe
My parents live an hour south of us in the house my sister and I grew up in. They built on a pretty plot of land in the suburban foothills of the Santa Cruz mountains in the 70s, when I was four, and they've lived there since. We got together there, as a family, for Easter this year, and I think it occurred to everyone that this will likely be the last holiday in Los Gatos. They're moving relatively soon, and will likely list the property sometime in the next few months. On one hand I'm excited they'll have a new adventure to embark on, on the other I'll miss being able to visit the place I grew up. More than anything, I love looking out from inside their house. It is flanked by an (rare) undeveloped stretch of hilly, open space that is a stage for all sorts of old craggy oak trees, deer, heron, and the occasional coyote. In the spring the grass is short, and electric green, and by late summer it is waist-high and pale straw in color. You can see the details of day from their kitchen window, every car coming down the road, every neighbor on a dog walk, neighborhood cats hunting in the distance, the mailman delivering letters.
This is the bean salad I made to take to Easter this year - pickled celery, chopped kalamata olives and toasted walnuts, along with tender artichokes, and lots of the white cocagne beans I picked up at my neighborhood farmers' market. You can substitute any white beans you like.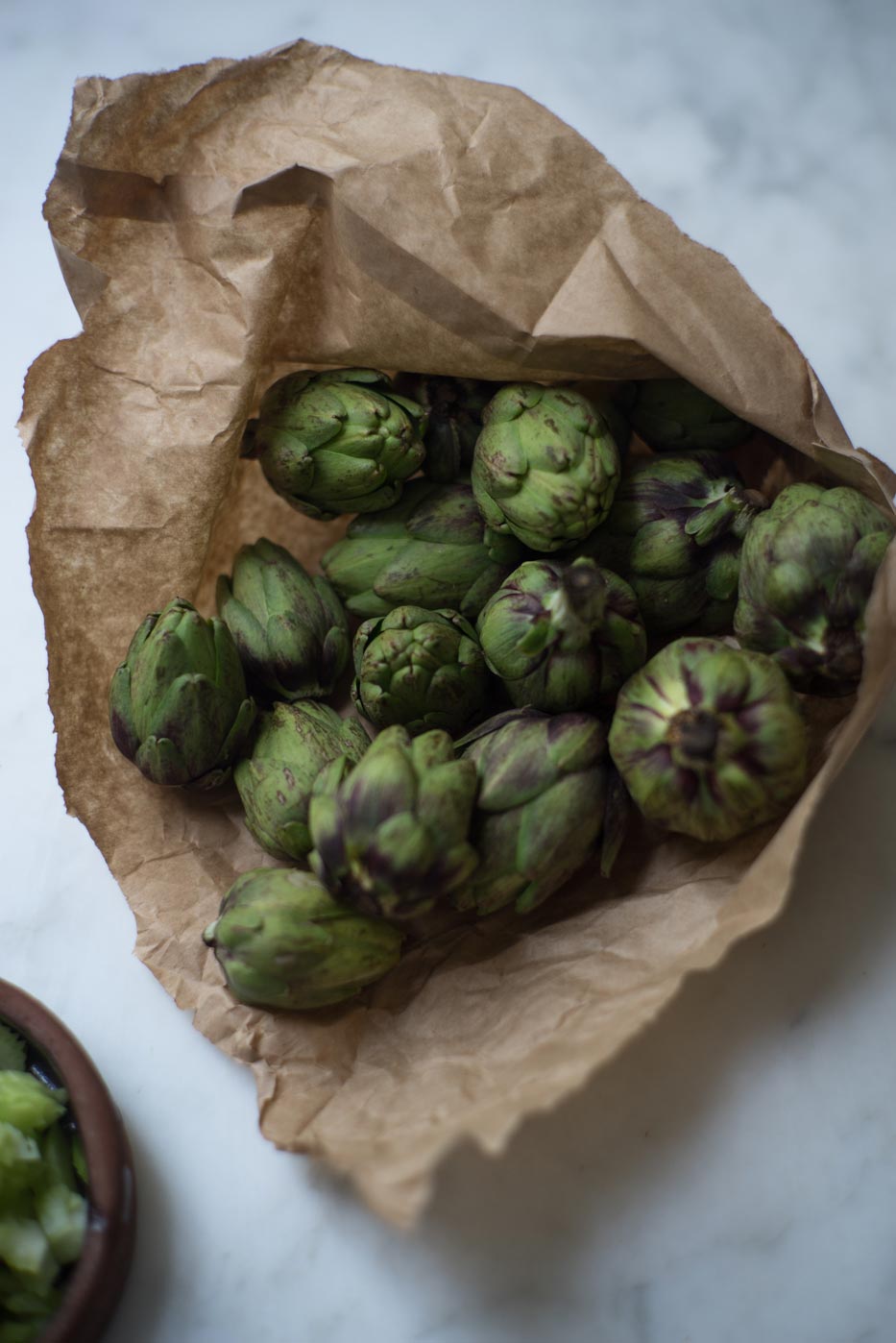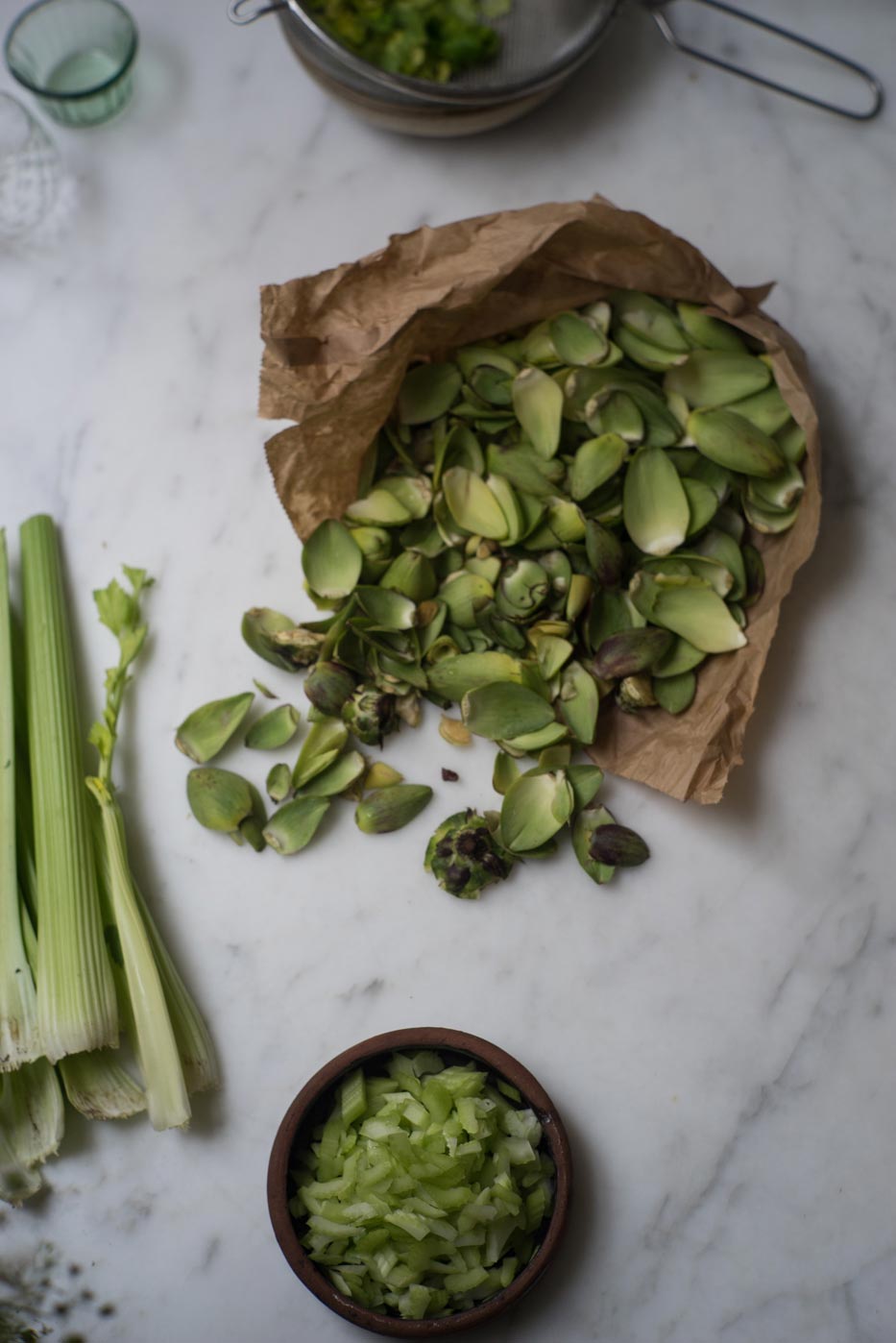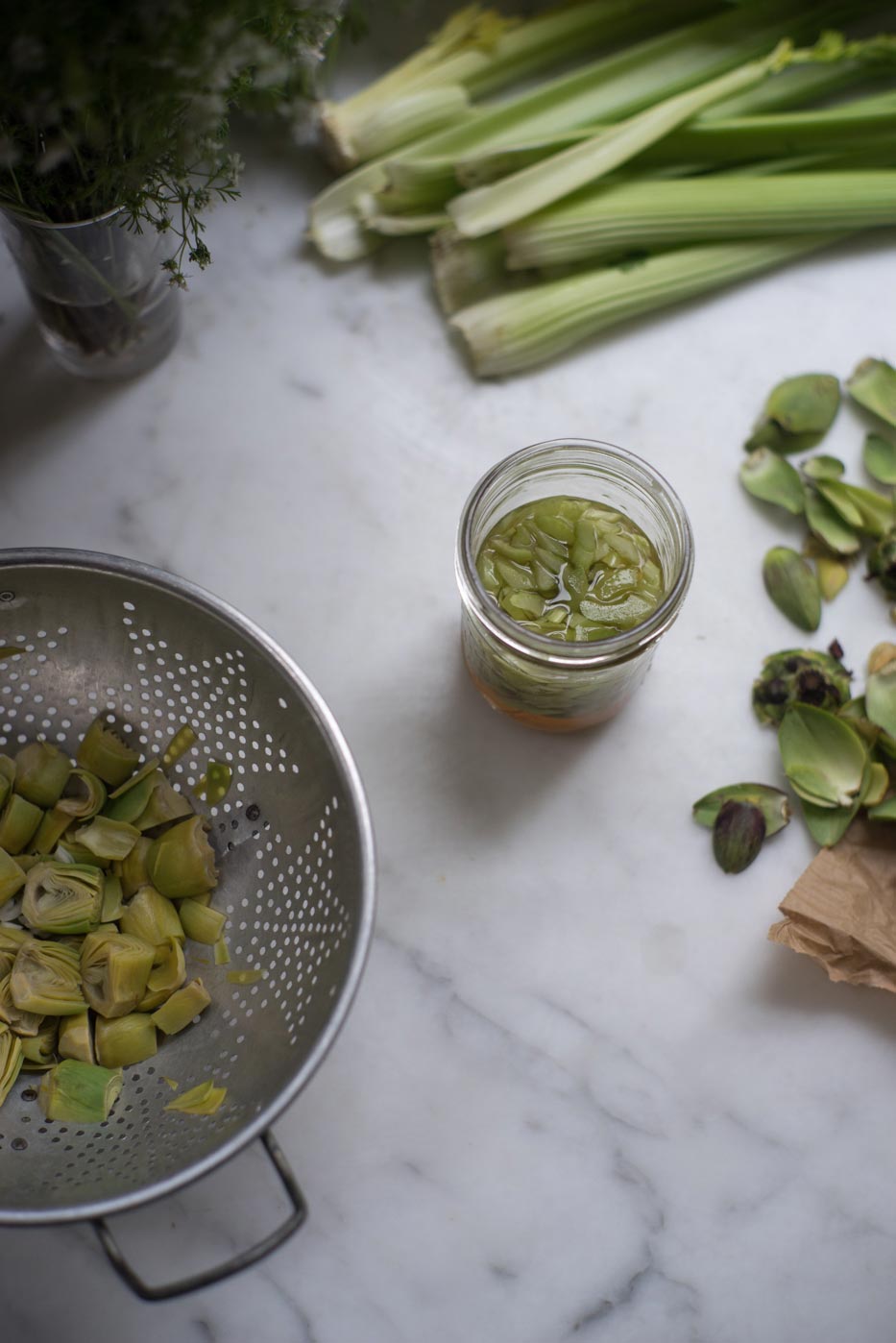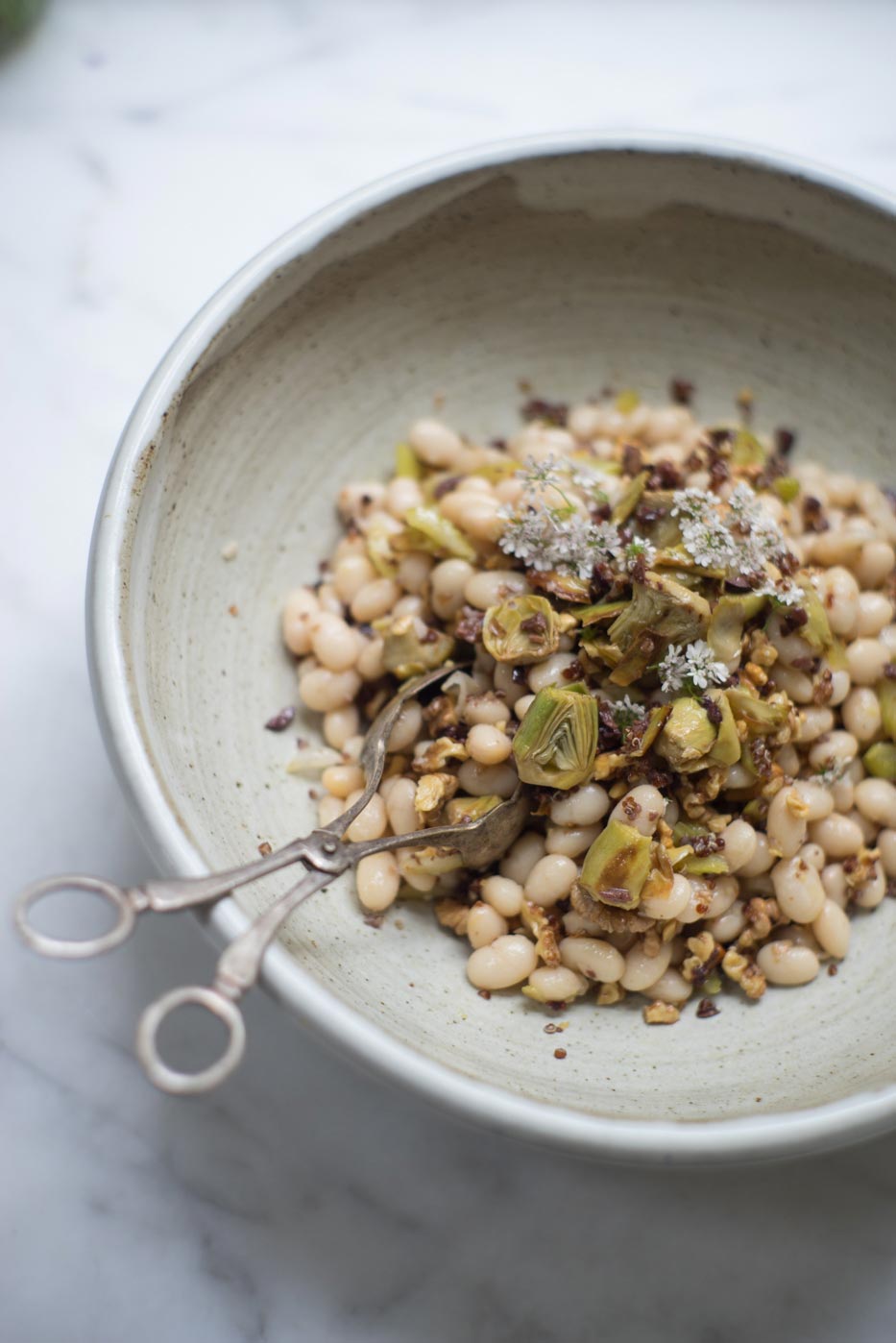 Cocagne Bean & Artichoke Salad
The artichokes make this salad quite a bit more intensive to make. That said, I'd argue they're worth it. Alternately, you can swap in another seasonal vegetable if you like - asparagus, favas, etc.
1/2 cup white wine vinegar
1 tablespoon plus 1 teaspoon honey
1/2 cup / 60ml water
4 celery stalks, thinly sliced

20 baby artichokes, trimmed, quartered, and placed in a bowl of water acidulated with the juice of one lemon

1 medium clove of garlic, chopped

4 tablespoons extra virgin olive oil
30 kalamata olives, pitted, rinsed, chopped
1 cup chopped, toasted walnuts
pinch of salt, plus more to taste
4- 5 cups cooked white beans

to serve: a bit of cooked quinoa or other grain, herb flowers (optional)
Combine the vinegar, 1 tablespoon honey, and water in a small saucepan. Bring to a simmer, stirring until the honey dissolves. Remove from heat, transfer to a non-reactive container (like a jar), and cool completely. When cool add the celery to the vinegar mixture, and set aside at least 15 minutes.
In the meantime, place the prepared artichokes in a saucepan of boiling salted water along with the chopped garlic, for just a minute or two, until tender. Drain well, and set aside. At this point you can season the artichokes, and use them in the salad, OR pan-fry them until golden in a bit of olive oil, and then use them in the salad. Either way is delicious. I pan-fried the ones you see in the photo, but it is an extra step (one you can do a day or two ahead of time if you like though).
Combine the olive oil, olives, walnuts, remaining 1 teaspoon honey, and a bit of salt in a small bowl and stir well. Drain the celery and it to the mixture. Taste and adjust the seasoning until it tastes nice.
To serve, combine the beans in a large bowl with the walnut-celery mixture. Stir well. Now season, and adjust as needed -this is an important step to pay attention to for this salad in particular. Make it taste good, ask yourself if it needs more salt, more sweet, a squeeze of lemon, etc. Then finish with the artichokes, a bit of quinoa (or other cooked grain), and a few herb flowers if you have them on hand.
Serves 6.

Prep time: 15 minutes - Cook time: 20 minutes