Farro & Herbs Recipe
Because I can't seem to get enough farro lately- a lunch made from farro, bocconcini, a bit of homemade creme fraiche, and herbs from last weeks farmers' market. And a couple pics from Golden Gate Park.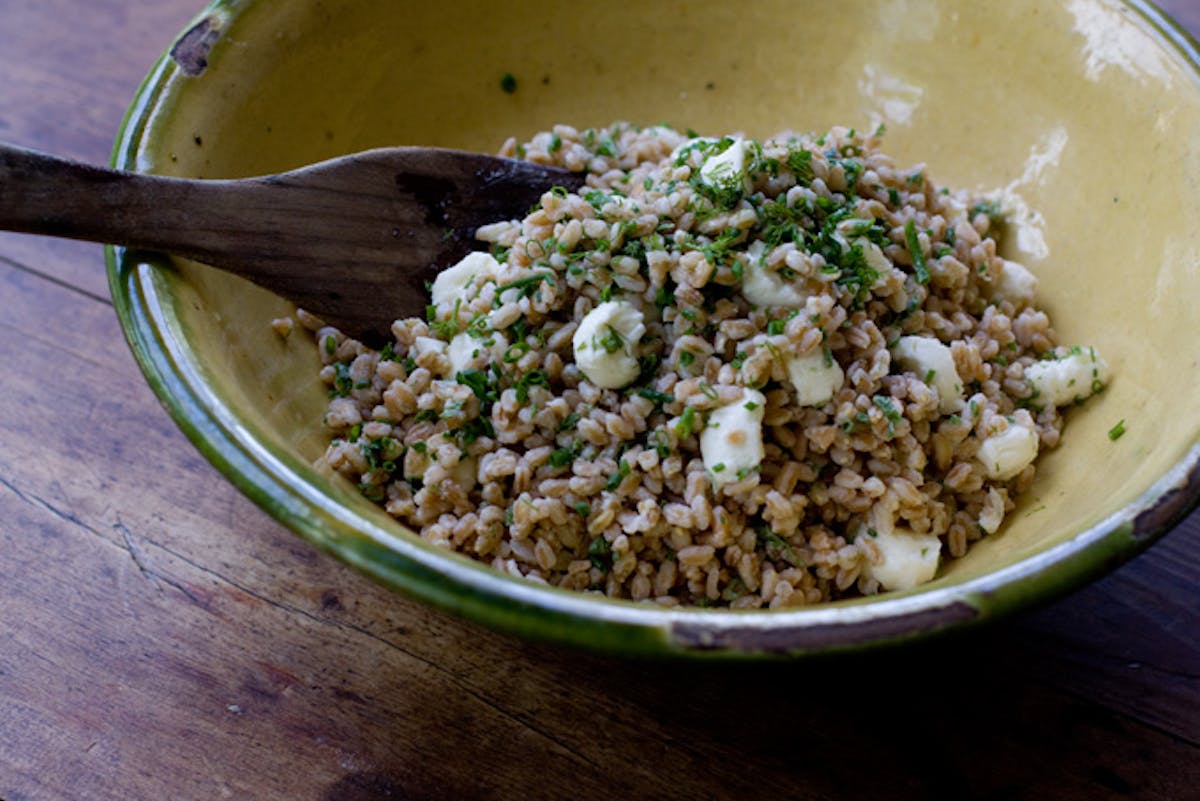 I had a good amount of mozzarella in my refrigerator this week. We grilled pizzas on Memorial Day, and didn't end up using it all. So, I thought I'd share a farro recipe I threw together later in the week. It's made with farro, bocconcini, a bit of homemade creme fraiche, and herbs from last weeks farmers' market - the ones that nearly escaped by hiding behind a row of condiments in the refrigerator. Do you use farro much? I can't get enough of it. I love it's chewy nuttiness and the way it goes with just about everything...I also thought I'd share a couple photos I took on a walk in Golden Gate Park - the last of the plum and cherry blossoms.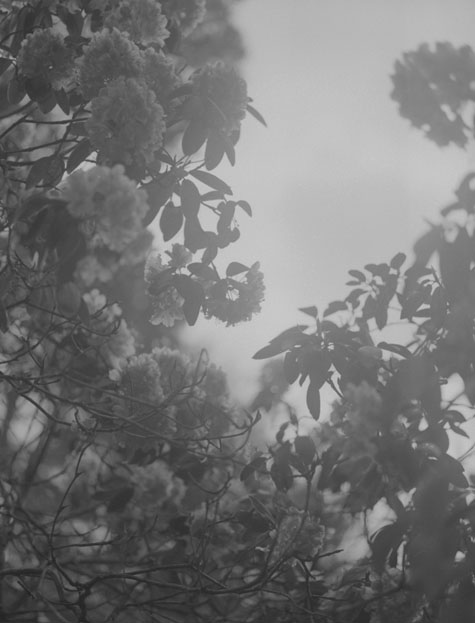 As far as today's recipe goes, this is the sort of thing you can make in no time if you have cooked grains (in this case farro) on hand. I've mentioned it before, but I usually keep some sort of rice, farro, etc. cooked, then frozen, so I can just pop it in a skillet or saucepan whenever I want something like this. But now that I'm looking at the recipe again, you could even crack open a couple of cans of chickpeas and use those in place of the farro here. Either way, it can be a side dish, or you can think of it as more of a main dish - for the latter, I might cook up an egg to top things off.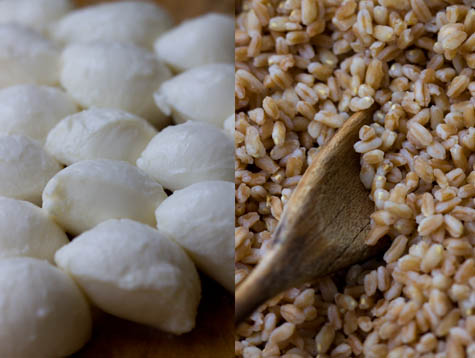 I just used what I had at hand here, but I can imagine some peppery arugula, or blanched asparagus, or broccolini being great additions. Or, some oven-roasted tomatoes and red pepper flakes thrown in once we get into tomato season.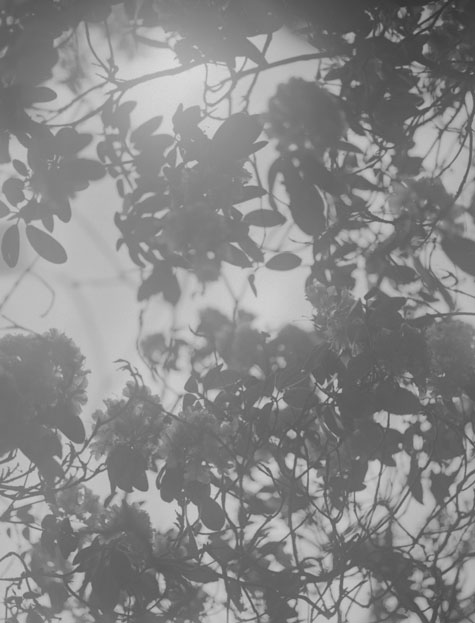 On a separate note, I picked up a few new cookbooks yesterday at Omnivore Books. If you live in the Bay Area and love to cook, it is one of those places you should visit. Celia stocks lots of International titles - British, Australian, Spanish - the good ones that are hard to find unless you're traveling abroad. So, I'm excited to try some recipes from those, and hopefully I'll have some recipes to highlight soon. -h
Farro & Herbs Recipe
If you don't have farro, you can certainly substitute cooked wheat berries, or (pearled) barley here. Also, if you don't have creme fraiche, feel free to substitute a mixture of equal parts sour cream and cream.
2 cups / 13 oz / 370 g uncooked semi-pearled farro
2 teaspoons fine grain sea salt
5 cups water

1/3 cup creme fraiche (see head note)
2 teaspoons freshly squeeze lemon juice (plus zest)
2 teaspoons good-quality white wine vinegar

2 bunches / 1 oz fresh chives, minced
3 tablespoons chopped fresh dill
scant teaspoon fresh thyme leaves

more salt and freshly ground black pepper, to taste

6 oz / 170g (good) mozzarella or bocconcini, cut or torn into chunks
Place the uncooked farro in a saucepan along with the salt and water. Bring to a boil, turn down the heat a bit, then simmer for about 25 minutes, or until the grains are cooked through, but not mushy. You can certainly use whole farro here if you like, you'll just need to cook it longer, more like 50 minutes. You'll likely have some extra liquid in the farro pot, drain the farro, but reserve the cooking liquid. In the end, you'll have about 4 cups of cooked farro. Let it cool a bit, but keep in mind, this is a dish you can serve warm or at room temperature.
In a large bowl combine the cooked farro with the creme fraiche. Add 1/4 - 1/2 cup of the (still warm) reserved cooking liquid to thin things out a bit, then stir in the lemon juice, zest, and vinegar. Stir in the herbs and mix well. Taste and salt and pepper to your liking at this point. Lastly add the mozzarella and gently toss one last time before serving warm or at room temperature.
Serves 6-8.
Prep time: 5 minutes - Cook time: 30 minutes