Favorites List (Early Summer 2007) Recipe
A few favorite things - Early Summer 2007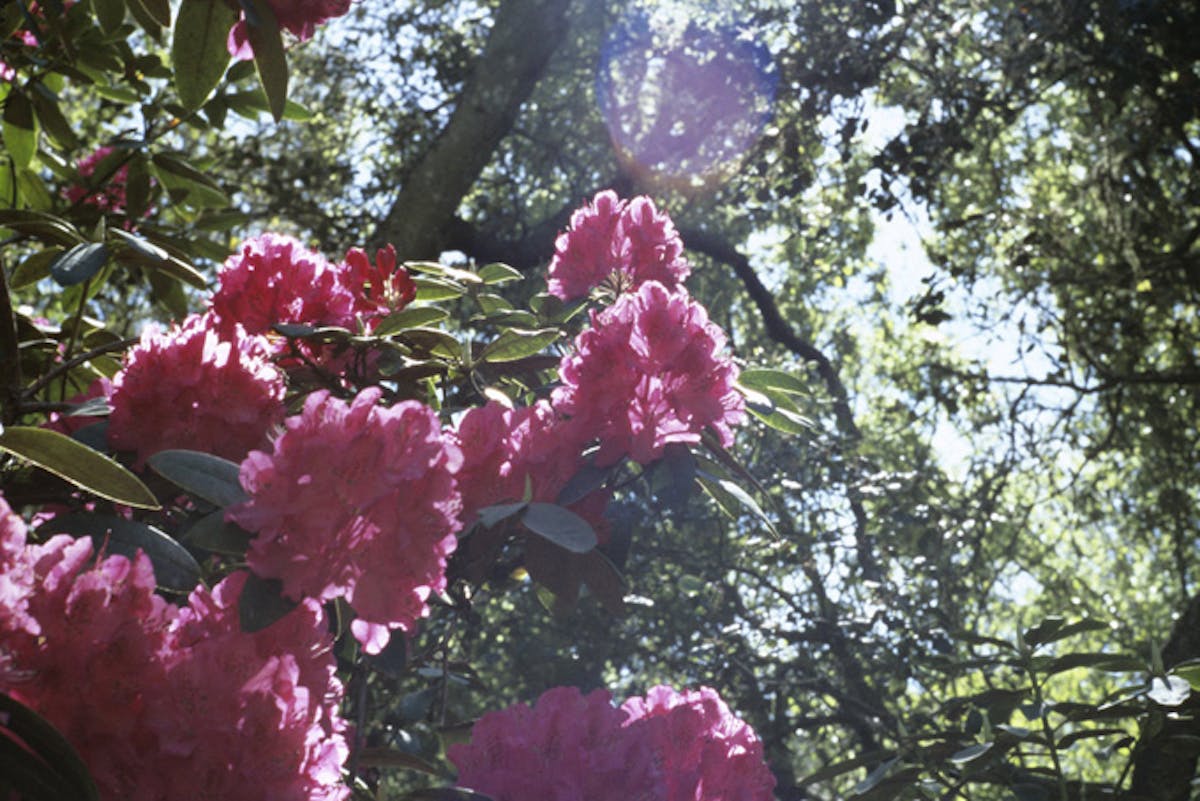 I know it has only been a month or so since I posted my last favorites list, but I love pulling them together to share with you so I hope you don't mind.
- For starters, I'm excited to be able to share a few of the presentations from the Robert Mondavi Winery-sponsored Taste3 Conference a few weeks back. Many of you know that aside from my cookbook and keeping the 101 Cookbooks site fresh, Taste3 is one of my favorite projects to work on throughout the year. I help scour the globe for the most compelling speakers willing to come talk about a whole spectrum of subjects that intersect the food, wine, and art realms. What you are seeing here is just the first batch of videos to be released from Taste3 2007. A little bird told me batch two will likely include Dan Barber's tale of how unrequited love shaped his vision for his restaurant (those of you who saw his talk on carrots and castration last year won't be disappointed), as well as a talk by Jeff Henderson, in addition to a few other surprises. Not that I'm playing favorites, but be sure to check out:

Dennis vanEngelsdorp (bee expert) celebrates the joy of bees and examines the most up-to-date theories on Colony Collapse Disorder. One of the more timely talks.
Ben Ripple, founder of Big Tree Farms Bali tells the story of how his interest in organic farming has helped over 5,000 Balinese farmers realize sustainable livelihoods and reinvigorate their own cultural identities. Many of you are familiar with the Big Tree Farm product line, and you've heard me talk endlessly about their amazing wild Balinese long pepper.
For the molecular gastronomy fans in the crowd (oops, am I still allowed to call it that?), be sure to check out Moto Restaurant's Pastry Chef Ben Roche as he demonstrates the unique dining experience at Moto with his version of carrot cake, nachos - or even better, catch a glimpse of their military-grade laser.
For anyone who is interested in attending next year, there is a special 2-for-1 discount being offered through July 31. Not cheap - but I assure you, this isn't your typical food and wine fest.
- Making a leap back in time, in the early sixties designer Alexander Girard designed nearly every aspect of La Fonda del Sol restaurant for its opening in the Time-Life building in 1961 - linens, matchbooks, salt and pepper shakers, menus, etc. The typography is fascinating in its own right! Have a look at this wonderful website that collects and highlights the artifacts of La Fonda del Sol. (link)
- Grant Achatz and his talented crew at Alinea outdid themselves with this vegetarian tasting menu I enjoyed on a recent visit. I'll also mention how much I enjoyed the wine pairings (also noted on the menu).
- The next time you want to send a mail-order treat to a friend, send a box of Mari's brownies. I met Mari Tuttle about a year ago, but I had no idea that she baked the world's most delicious brownies, and on top of that - packaged them in the world's cutest baton boxes. They make a great gift. My friend Tom has been telling me about these brownies for months and months, I finally tasted them a few weeks back (yet another perk of Taste3) - and I'm spoiled for life. I may never attempt to bake my own brownies again. They will never be this good. It is as if ten brownies-worth of trufflelike fudginess and chocolate-ty goodness are miraculously packed into each compact and sophisticated-looking brownie. I should have known, I mean Mari is no slacker. She's been both Balthazar's Director of Bakery Operations and at another point she was Design Director for fashion designer Cynthia Rowley's home line at Target. Flavors: Classic (or Classic with Nuts), Caramel Sea Salt, Coconut, Thai Coffee, Heat, and Blonde Bombshell.
- I went to the San Francisco Film Festival screening of Les Blank's All in This Tea. The filmmaker follows world renowned tea expert David Lee Hoffman into the depths of China in a quest for the best handmade teas. You can see a preview here. A fantastically informative documentary and to top it off Werner Herzog even has a short cameo. And as long as we are talking about documentaries, I also began watching the box-set of documentaries by Louis Malle. His 18-minute short on the Tour de France footage is flat-out spellbinding. Filmed in 1962. Netflix has them all for those of you with an account.
- The opening photo is a tree I discovered in full bloom as I rounded a corner into a small grove in Golden Gate Park. It stopped me dead in my tracks as the entire tree radiated with a million vibrant fuschia petals shimmering in just a whisper of a breeze. A reminder to myself to just get out with my eyes open more often.
What are your favorite things right now, as we are heading into summer? I'm curious.