Spring Favorites List Recipe
A list of favorite things from Spring 2007.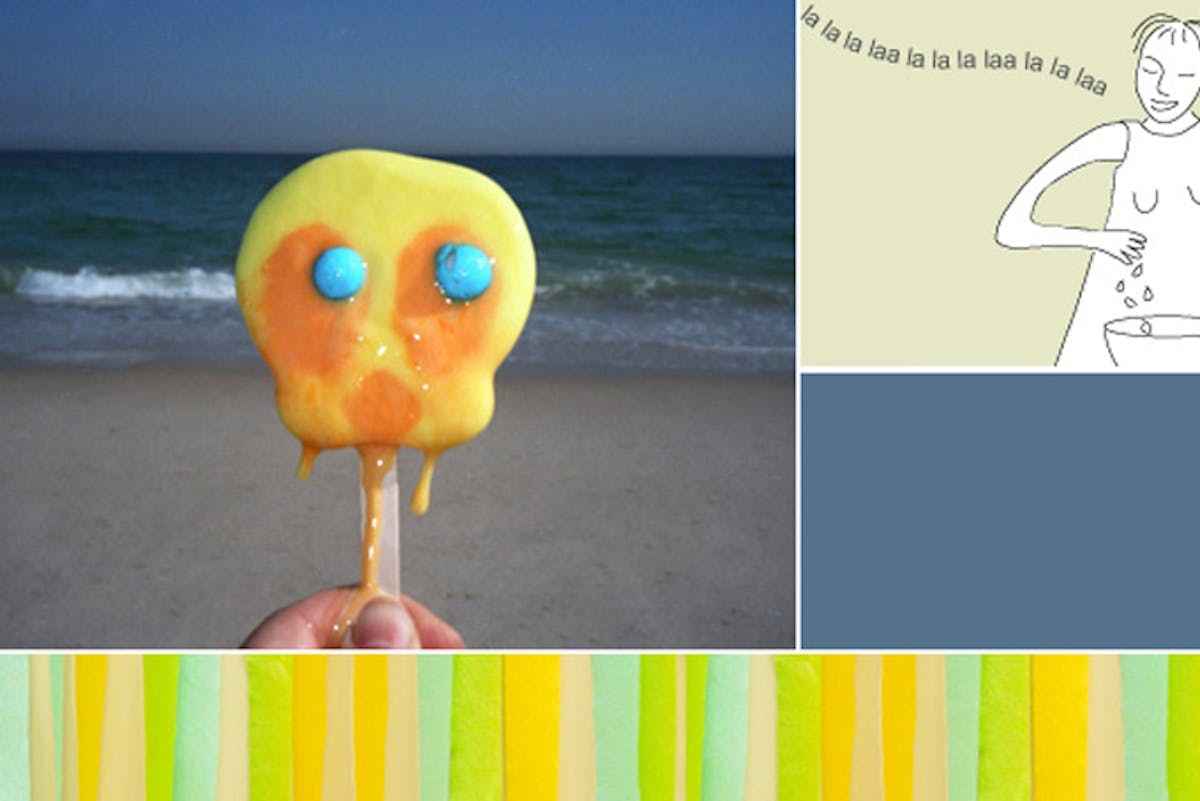 I'm at the IACP Conference in Chicago until Saturday. If any of you happen to be attending (and see me), please say hello. I should mention that for the first time ever, IACP is opening its popular cookbook expo to the public. So, if you're from Chicago and want to get some books signed (by me or any of the sixty other authors participating), this is the time to do it - Friday, APRIL 13. For those of you not familiar with IACP, you can read about my past adventures, last year in Seattle and the year prior in Dallas.
While I'm out of the kitchen, I thought I'd hit you up with my Spring favorites list.
Mono Filio Teapot: Wayne bought me a beautiful Mono teapot for my birthday along with a selection of teas from the In Pursuit of Tea website. The teapot is their smaller 20 ounce teapot, they also make a 54 ounce version. It has an ultra widemouth which allows whole tea leaves to leisurely unfurl and steep without being cramped.

Meredith Allen Melty Ice Pop Photographs: I love these. Snoopy, Tweety, Marvin the Martian, Powerpuff girls and Pokemon - in popsicle form. Melting.

Wine pick: My wine club got together last week to taste about a dozen New Zealand Sauvignon Blanc and Pinot Noirs. This 2006 Saint Clair Sauvignon Blanc was a favorite for its tangy pink grapefruit finish ($15).

Monogramed Stamp: I love being able to personalize things. Check out these custom stamps on the Russell+Hazell site. It looks like they are self-inking which is a bit of a bummer. It would be great to choose your own ink preference. My vote, metallic silver or gold.

Bread: This one is for my San Francisco readers. Have you tried the Seeded Whole Wheat Loaf from Acme Bread Company? It makes the best toast ever, its the bread in this Egg Salad Sandwich recipe from last week.

Quite possibly the cutest food blog of all time: kokblog. Johanna must be busy with life outside of the blogosphere lately, but I look forward to her posts and delightful illustrations.

Small Magazine: My friend Hadley sent me a link to the Melting Moments cookie recipe on the Small Magazine site. While you are there check out the other pages - it is really well done. It is focused primarily on small things for the small-sized. But one of the cool things is that its not just a kids magazine, they also focus on things done on a small production scale.
And last but not least, I'll leave you with some springtime recipes from the archives. Hopefully I'll come home with a suitcase of new inspiration!