Near & Far: Recipes Inspired by Home & Travel Recipe
Most of you know by now, I have a new cookbook coming out this week. It's my first book in four years, and I wanted to share a few of the exciting places I've started seeing it out in the wild.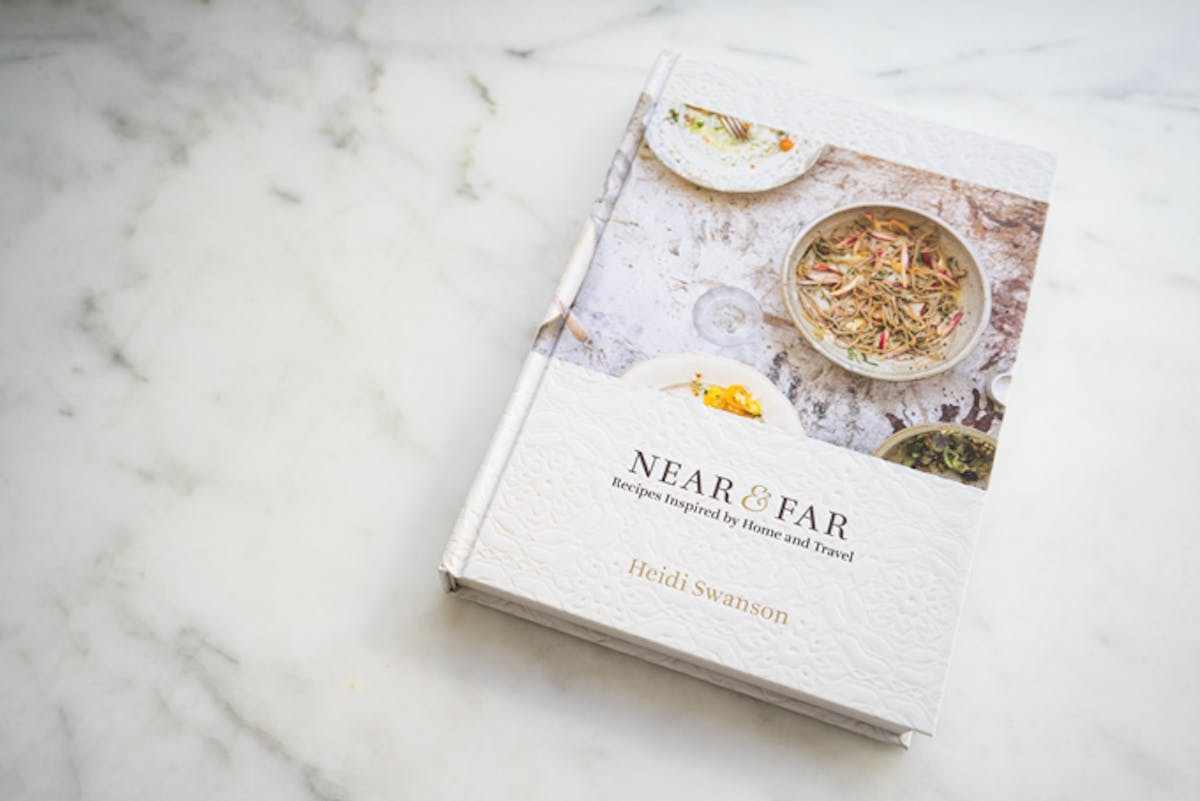 One of the reasons you write a cookbook is to share what you love about cooking with others. It's a feeling, as an author, you hope is infectious. Most of you know by now, I have a new cookbook coming out this week (it will also be published in the U.K., Australia, and Canada in October). It's my first book in four years, and I've chronicled the process here, here, here, and here. Correspondingly, I've been thinking a lot about the fact that this book will be making its way into the broader world (the one beyond my kitchen and experiences) starting now. And a few weeks back, as the advances went out, I was reminded that we are entering one of my favorite phases. It's when the tables flip, and I begin to see what you do with the book. At first, I thought it would make sense to do one last preview of Near & Far today - show shots of some of the spreads, and recipes. But as photos and write-ups started popping up around the internet, I began to think it would be more interesting to share some of those, and share them in some sort of ongoing fashion.
If you end up cooking from Near & Far please post pics or links and tag them. This way I won't miss them - I check #nearandfarcookbook & @heidijswanson on Instagram most often. I love seeing these recipes make the jump into your kitchens. Again, thank you all so much for your support and enthusiasm - I'm so incredibly excited to see what you do with the book. Also(!) deep gratitude to FOOD52 for including Near & Far on their list of Best New Fall Books, and Epicurious for including N+F as one of Four New Cookbooks to Cook from This Fall. THANK YOU! xo -h
- Aran (Cannelle et Vanille) made the Red Lentil Hummus and posted this beauty shot here:

- Signature Beth Kirby (Local Milk) magic posted here:

- Thank you Suzanne Hall (brilliant editor of The Chalkboard Mag) - love this shot. Posted here:
- Tara O'Brady (Seven Spoons) wrote these generous words & chose a recipe that earns the most good will from my favorite seven-year-old:

- Love this late-summer shot in Adele's kitchen (Voices of Industry) - posted here:
- Beautiful hand-lettering in the new issue of Chickpea Magazine - posted here: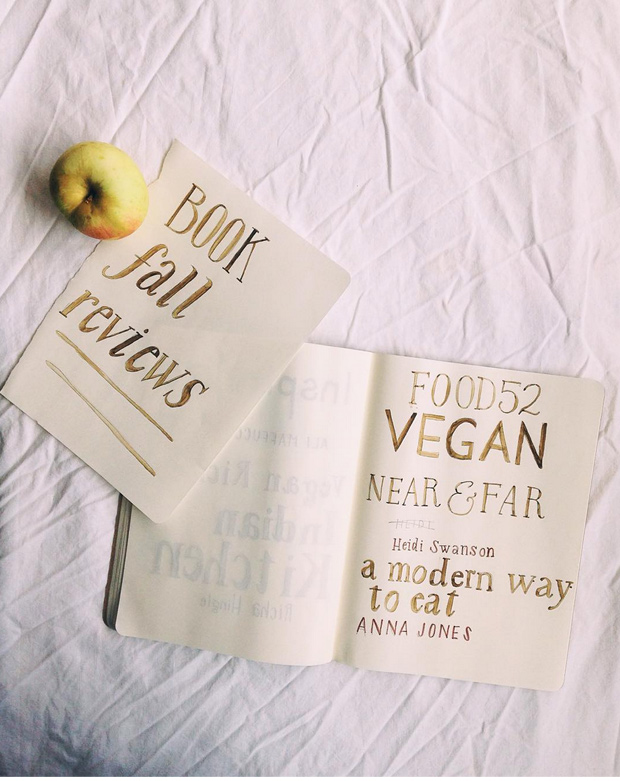 - There's an unusual Farro Salad in the book, and it is flat-out one of the best recipes I've included. Love seeing it get some early attention via Kevin Masse:
- And another beautiful example of the Farro Salad via Bruce Cole (Edible San Francisco):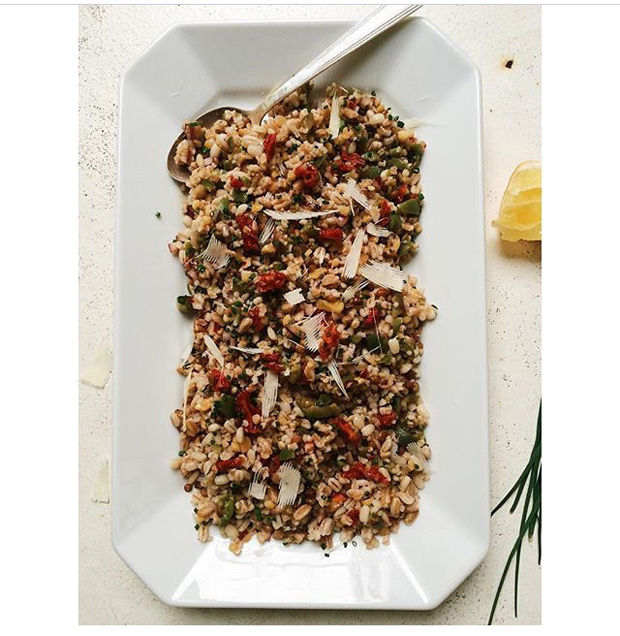 - Love seeing the Whole Wheat Waffles on the Sprouted Kitchen table (xo Sara & Hugh!) - posted here:
And(!) this beautiful take on the Brown Sugar Tofu & Mushroom Spring Rolls on the Sprouted Kitchen site.
- This spread from the Japan chapter as seen via Nathan (Kinfolk) posted here:

- David Lebovitz took on one of my favorite recipes from the India chapter. It's a spicy corn preparation called Vaghareli Makai. xo David!

- Megan (A Sweet Spoonful) & Sam (Neversink) made the Cucumber Salad for a weekend lunch.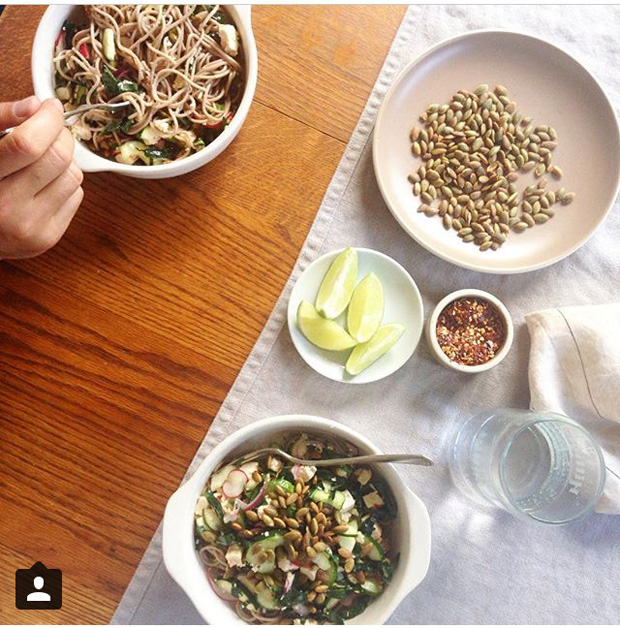 More to come soon, I'm in the process of wrangling the next round! xo -h