Parmesan Celery Salad Recipe
A breezy summer-spirited lunch salad made with celery, beans, and Parmesan. And a glance at my attempt at organizing some of my pictures into albums.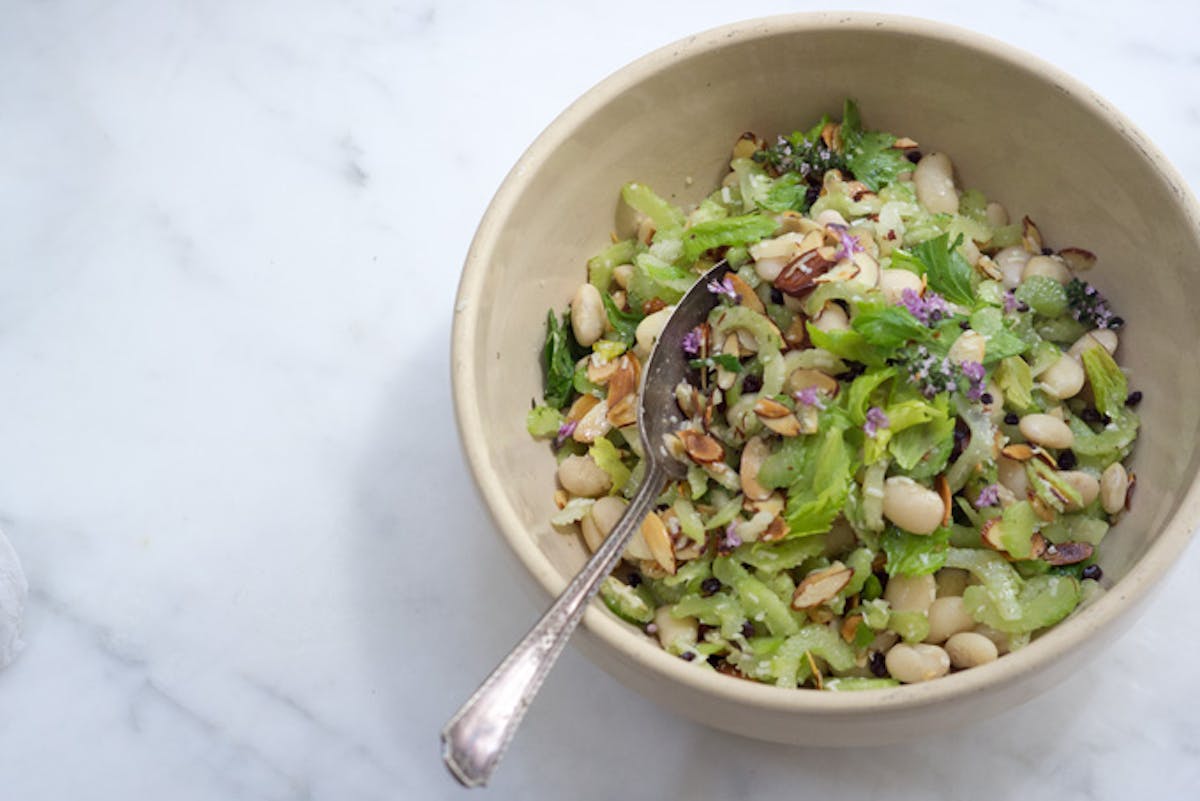 I worked on two things over the weekend: organizing my photos into scrapbooks, and making this Parmesan Celery Salad. For years, I've had piles of photos accumulating in drawers, on desks, and in boxes. I suspect it is going to be a long process wrangling them into some sort of order, but at least I now have a plan. The salad? It's crisp and vibrant from the celery and jolt of lemon, creamy from the warm cannelloni beans dusted with wispy threads of grated Parmesan. It hits the warm beans and melts instantly. Prepping the ingredients involves a bit of slicing and toasting, but beyond that, it all comes together in no time.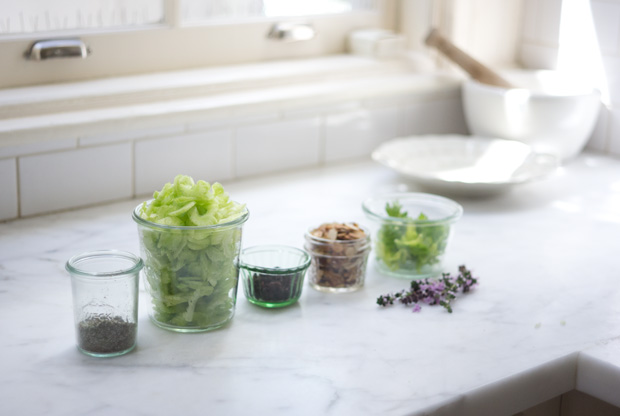 First, a peek at the albums. I came across these bound, cloth-wrapped photo albums at a local art supply store, and it was the motivation I needed to start this project. I suspect a number of you will ask, so here's the scoop. The albums are Kolo. I like the Hudson 3, which holds 300 photos in a narrow but chunky book format. And, the color you see in the photo down below is ivory. They're nice, but not over-the-top precious, if you know what I mean.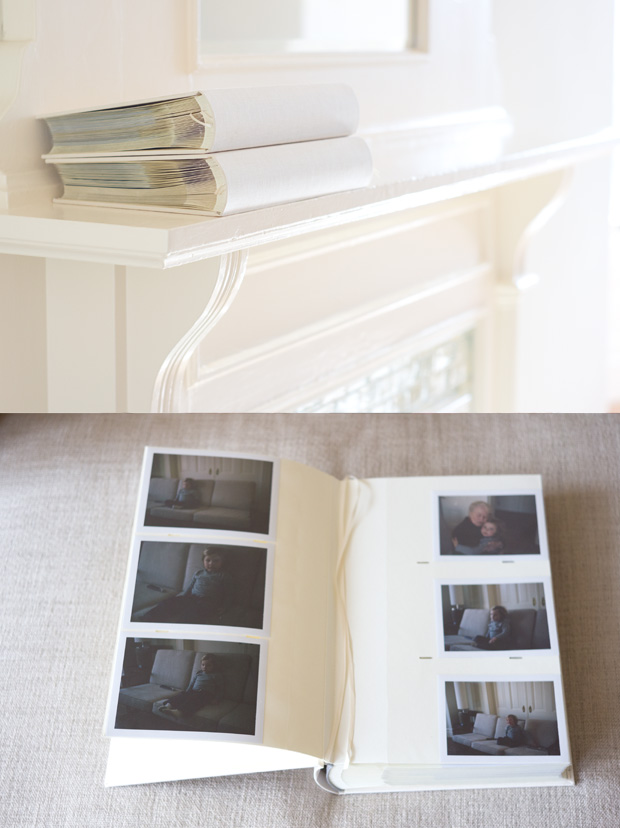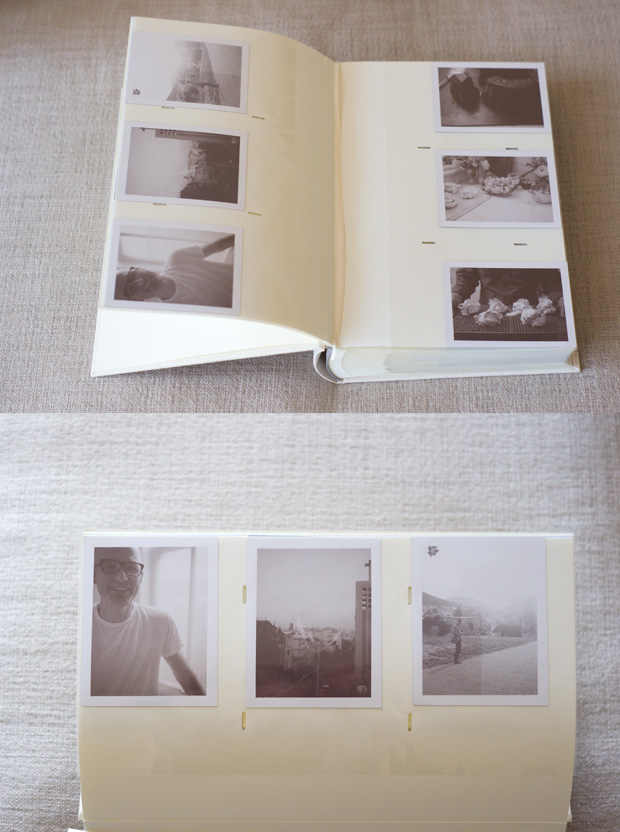 I started by organizing my favorite instant/peel-apart film shots into two of the albums. More than anything, I'm relieved they now live somewhere with a bit of protection. A lot of them were in a stack in my desk drawer floating around alongside recipe clippings, receipts, and long-forgotten to-do lists. Now, the real project is going to be tackling my film archives. I must have fifteen years of slide film I've never properly scanned or printed. Exciting and paralyzing at the same time!.....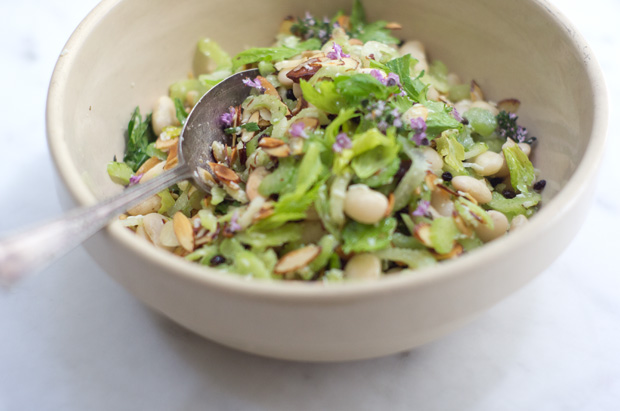 Here's the celery salad recipe. It couldn't be quicker. And, more than anything, it's a breezy summer-spirited lunch option. The last thing I'll say, and I'll note it down below, this is the sort of thing that is particularly great when you cook your own beans - either from dried, or from fresh shell beans you might come across at the market this time of year.
Parmesan Celery Salad Recipe
Set aside any celery leaves you might come across while prepping this salad. I always try to buy bunches of celery that are leaf-heavy on top. That said, don't despair if no leaves are visible when you're choosing cellar, there are usually some hiding out atop stalks deeper in the bundle. And for a salad hinged on so few ingredients, my recommendation would be to cook your own beans. Not essential, but well worth the effort.
8 large celery stalks, stripped of strings
3 tablespoons extra-virgin olive oil
2 tablespoons freshly squeezed lemon juice
4 tablespoons freshly grated Parmesan, plus more for topping
1 1/2 cups / 10 oz / 285 cooked cannellini or garbanzo beans, heated
3 tablespoons currants (or golden raisins)
1/2 cup / 1 1/2 oz / 40 g sliced almonds, deeply toasted
sea salt or homemade celery salt
freshly chopped herbs (or herb flowers), or reserved celery leaves
Slice the celery stalks quite thinly - 1/8-inch or so. Then, in a small bowl, make a paste with the olive oil, lemon juice, and Parmesan. Set aside. In a large bowl toss the heated beans with the olive-Parmesan mixture. When well combined, add the celery, currants, and most of the almonds. Toss once more. Taste and add a bit of salt if needed. Serve in a bowl or platter topped with herb flowers and/or celery leaves.
Serves 4-6.
Prep time: 10 minutes - Cook time: 5 minutes