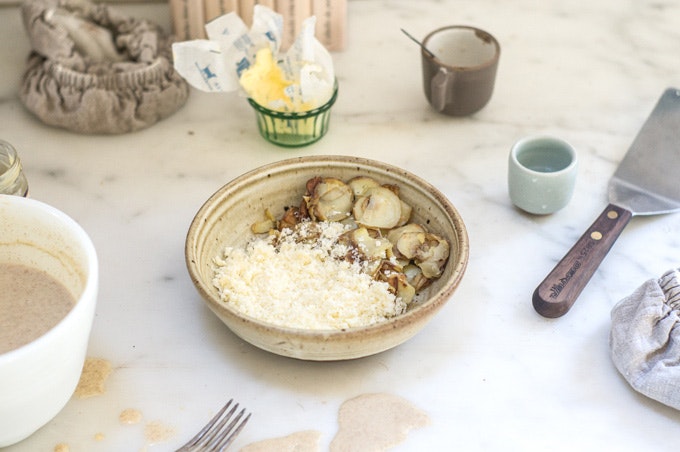 The new year is here, and so far it has been crisp air, clear skies, thickest softest sweaters, afternoon reads, and big stews. We made crepes New Years Eve, and celebrated fresh starts, optimism, and our hopes for the coming months - a simple night of sparkling wine, crepes, and a far-away view of the downtown fireworks. A drive north for a quick escape over the weekend was all about big coastal vistas, antique store treasures, full moons, and sea air. I'm looking forward to more of this sort of thing in 2015 - crepes, treasures, ocean horizons, and good health for all. The crepes, they're easy with a bit of practice. Happy New Year all. xo -h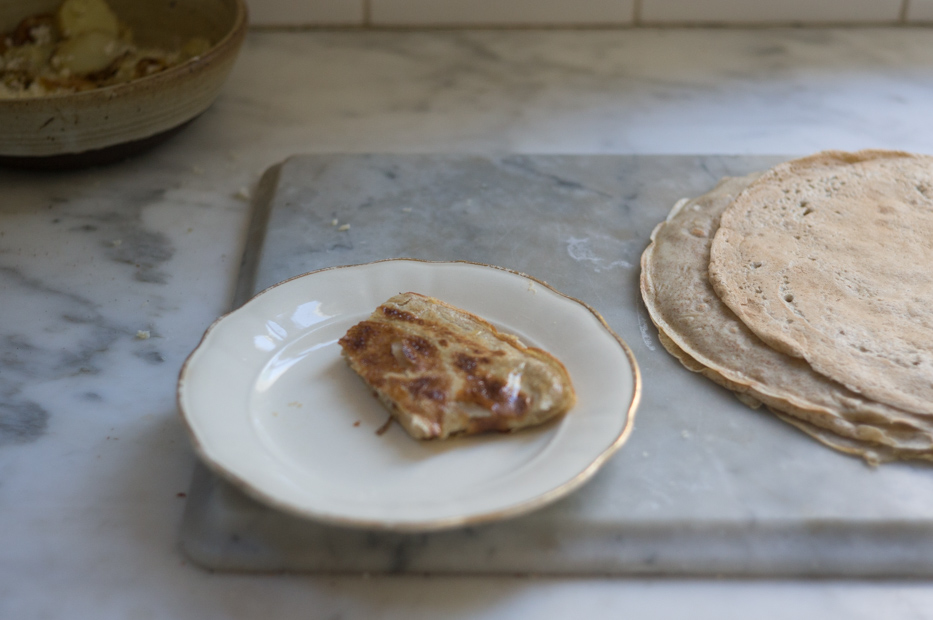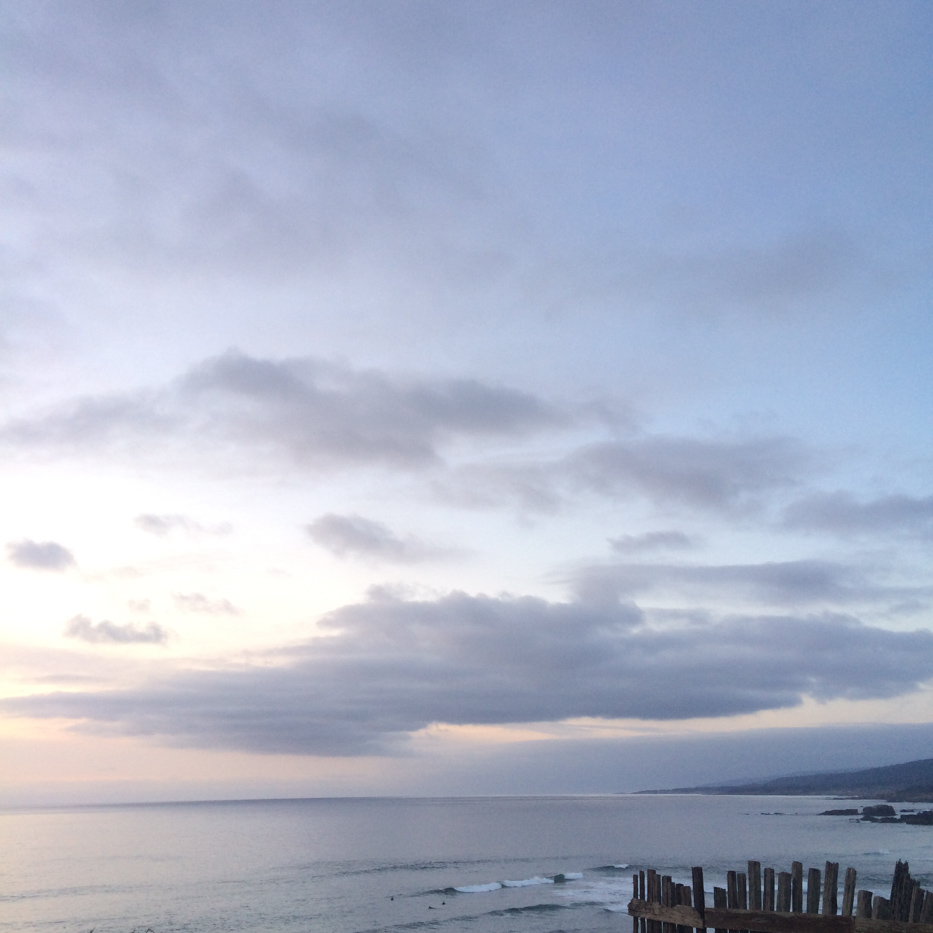 Rye Crepes
This is a a double batch of the Rye Crepe batter in Super Natural Every Day. It keeps beautifully, and is a lot of fun to have on hand for a quick lunchtime crepe, special breakfast, or midnight feast.
1 1/2 cup rye flour
2 1/2 cups unbleached all-purpose flour
scant 1 teaspoon fine grain sea salt
6 large eggs
4 cups water, plus more if needed
clarified butter for cooking
To make the crepe batter, combine the flours and salt in a bowl. Use a fork to stir in the eggs until the texture becomes raggedy. Gradually stir in the water. The batter may seem a bit thin, but will thicken as it rests. Remove the lumps from the batter by pushing all the batter through a not-too-fine wire mesh strainer using a wooden spoon or a rigid spatula. Rest the batter on a countertop for at least 30 minutes, then stir again before using. It should have the consistency of heavy cream. If you need to thin with more water, do do so a few tablespoons at a time.
To cook the crepes, heat an 8-inch skillet (or larger) over medium heat. Rub with a touch of butter and pour just enough batter into the pan to provide a thin coating. As you pour, rotate the pan so the batter runs to cover the entire bottom. Cook for a few minutes, until the crepe is browned, then flip with a spatula and born the second side. Rebutter the pan as needed, I find I use less and less butter after the first crepe.
If I know I'm going to be making more than a crepe or two, I tend to just go ahead and pre-make a stack. Once they come out of the pan, they're stacked. Then, just before serving, I cook them a second time, with whatever filling I prefer - in this case, a bit of gruyere cheese, slices of browned new potatoes, and a drizzle of arbor chile sauce. This allows you to prep everything in advance, for a quick finish. Any unused batter keeps in the refrigerator for nearly a week.
This is a good amount of batter - good for 20 crepes, or so.
Prep time: 35 minutes - Cook time: 20 minutes