Smashed Sweet Potato Tacos Recipe
So simple, so good! Tortillas get slathered with smashed, roasted sweet potatoes. Top with black beans, sliced avocado, quick pickled red onions, a bit of cheese, squeeze of lime.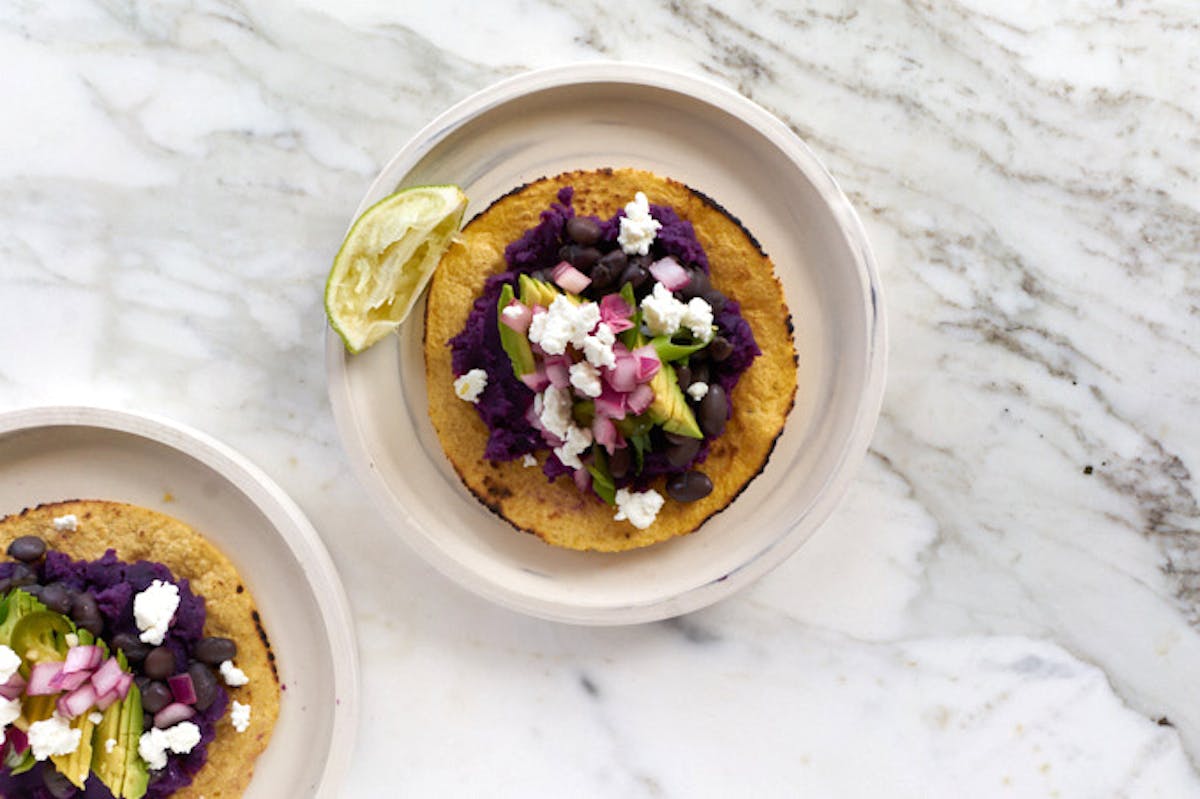 This is a quick write-up of the color fantastic tacos we had for lunch recently. So simple, so good! Homemade tortillas (worth the effort) get slathered with a layer of roasted, smashed sweet potatoes which are topped with a sprinkling of black beans. From there it's all about the extra toppings like sliced avocado or guacamole, quick-pickled red onions and/or serrano chiles, and a bit of cheese - I used Bulgarian feta, but cotija would be good, or skip it altogether if you're vegan. A squeeze of lime, and some sliced scallions are the finishing touch!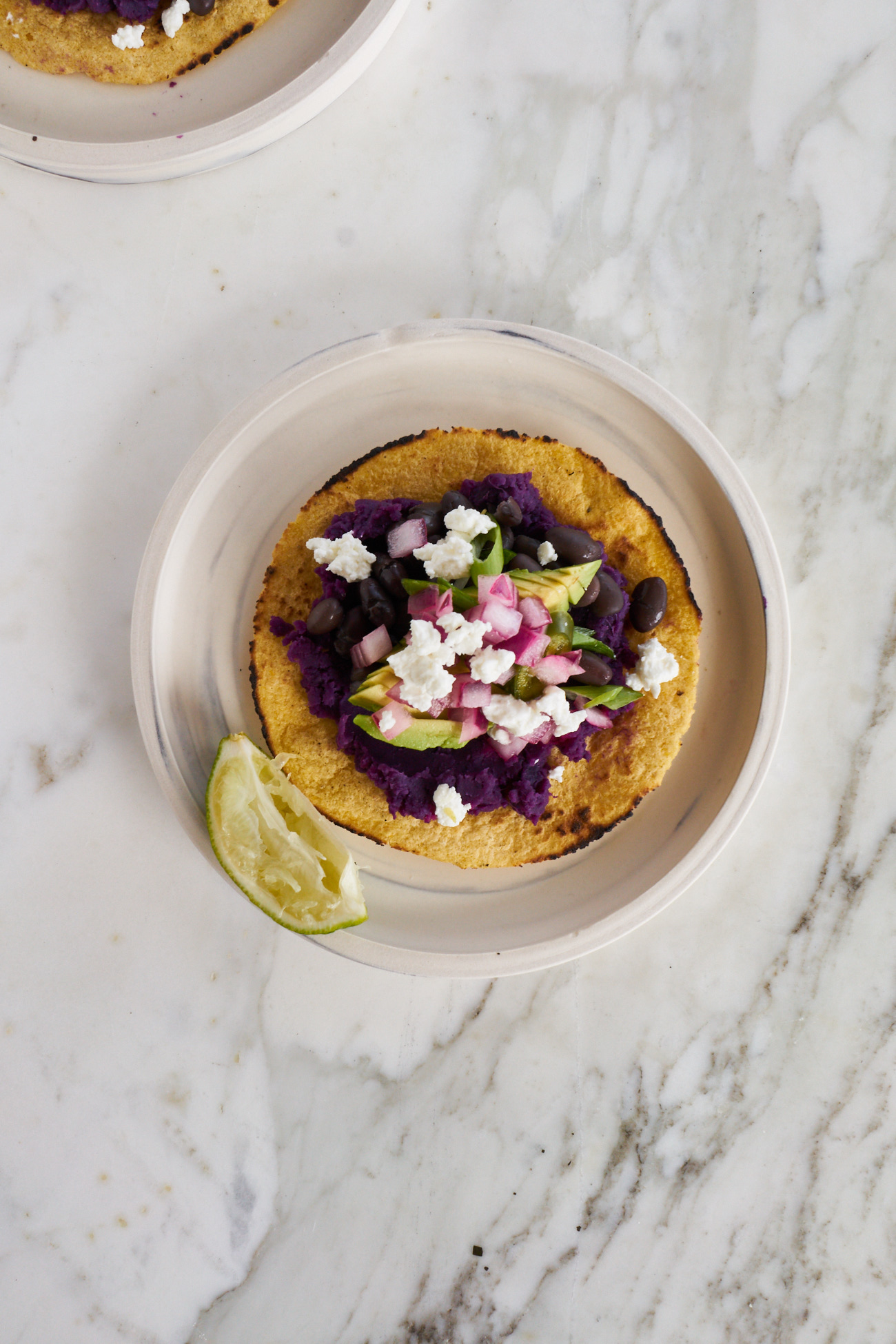 Also, if you love good homemade salsa, this is a favorite.


I love tacos like these served with something bright and fresh like this coleslaw, or this corn salad. They're also A-plus with a dollop of homemade guacamole slathered on top.
Smashed Sweet Potato Tacos
Look for orange or purple-fleshed sweet potatoes. They're packed with anti-oxidants, and phytonutrients, and are extra good for you!
2-3 sweet potatoes, scrubbed
sea salt
1/4 - 1/3 cup of almond, cashew, or rice milk

10-12 tortillas (homemade tortillas are a breeze to make), warmed

1 14-ounce can black beans, or equivalent cooked from dried
Avocado, sliced
Quick pickled red onions* and or serranos**
Scallions, thinly sliced
Crumbled feta or cotija cheese, optional
Preheat your oven to 400F / 200C degrees. Prick the sweet potatoes all over with a fork, and sprinkle generously with sea salt. Bake the potatoes until tender throughout. This can take an hour for large potatoes. Less for smaller spuds. Remove from the oven, and allow to cool long enough to handle safely, cut in half, and scoop the flesh into a bowl. Smash with a generous splash of milk, roughly 1/4 cup, and season with salt to taste.
To assemble each taco, slather each tortilla with a generous dollop of smashed sweet potato, top with a spoonful of black beans, and then some sliced avocado. Add some onions* and chiles**, and finish with a sprinkling of scallions, and a bit of cheese.
Serves 4.

*Quick Pickled Red Onions: Combine the juice of 1 lime, 1 small chopped red onion, 1 teaspoon sugar, and 1/4 teaspoon salt in a small bowl. Set aside for 10 minutes.
**Serrano Chile Vinegar & Chiles: Combine 8 serrano chiles, sliced 1/8th-inch thick with 2 cups white vinegar in a Mason jar, and refrigerate. Use the chiles w/in a week or two. You can use the vinegar for weeks after that in dressings, etc.