Spring Pasta Recipe
A quick spring pasta made with leftover noodles, market vegetables, egg, and a bit of avocado.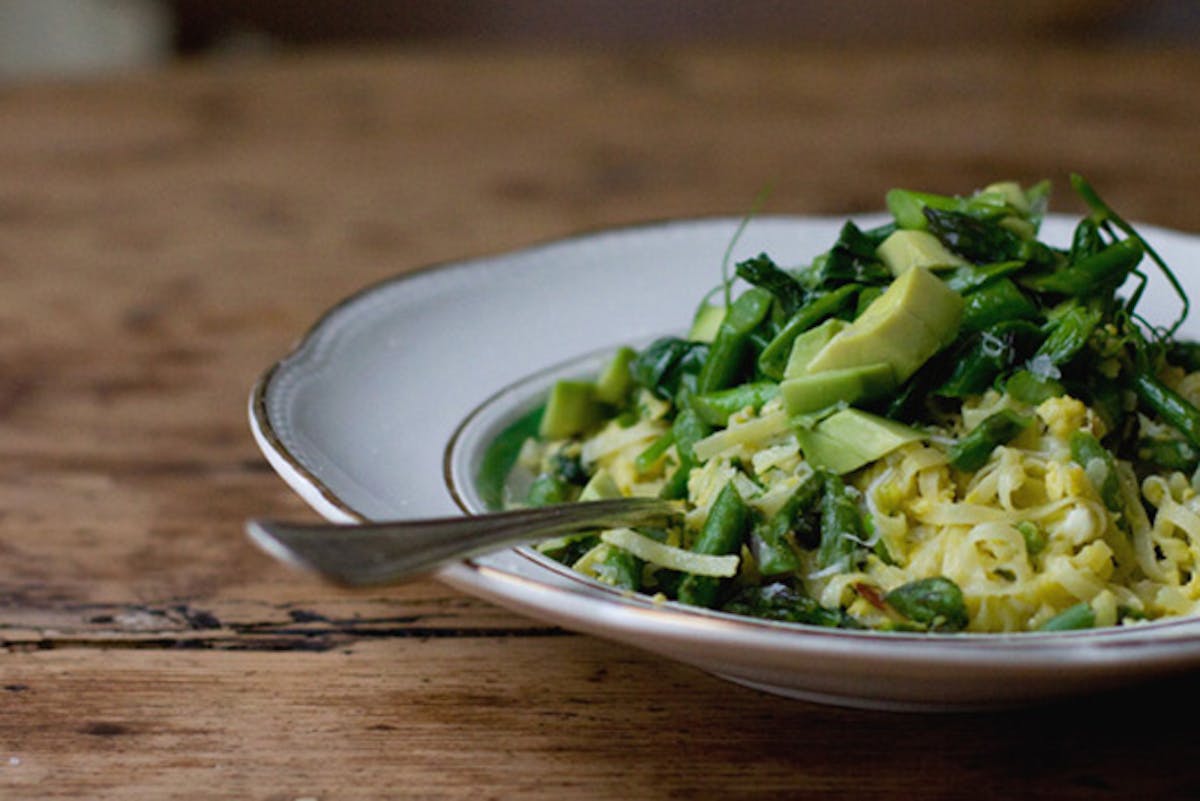 On cloudless, fog-less days, my kitchen door opens onto a sunny back patio. I get the occasional visitor - cats, bees, butterflies, big spiders. It's always a surprise. The last few days there have been four birds that stop by late in the morning to sit on branches near the kitchen window. They are tiny pom-poms with bodies no longer than my thumb. Sometimes they just sit and watch me, other times they peck at the window. This guy in particular is quite incessant.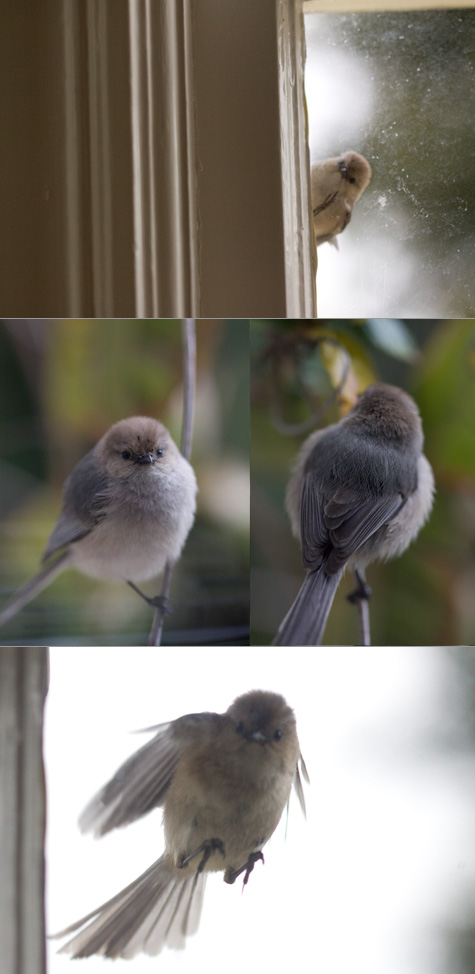 He isn't at all scared of me, and I'm able to get quite close to the window to look at him. With my nose to the glass he's not more than an inch away. They stay for an hour or so, and then go on with their day elsewhere. I can't tell if they're baby birds, or just small. I bet one of you would know.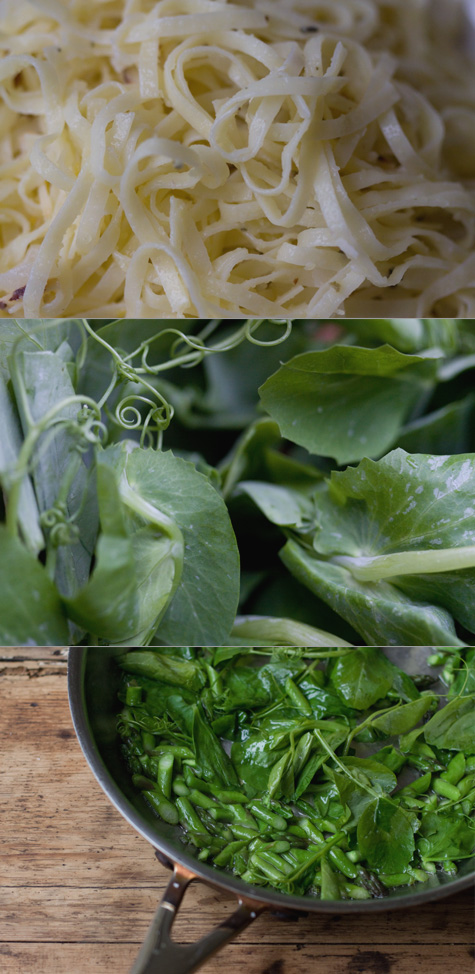 I really like having them around when I'm alone in the kitchen. They're funny and chirpy, and clearly friends or siblings. I was making this little pasta plate when they came by the other day. It's another leftover creation. I'm hooked on the Cipriani pastas - they're relatively pricey, but never disappoint. I had thin [cooked} egg noodles leftover from some Pasta al Limone I made the night before, and decided to throw this together. Noodles, whatever quick-cooking market vegetables were in the fridge, egg, and a bit of avocado. Worked out great. You might add some toasted nuts or breadcrumbs for crunch, or chopped olives, or a swirl of harissa, or lots of chopped herbs...similar to the quesadillas, there are a hundred ways to approach this. I can imagine a version made with soba noodles too.
Other news: Thank you all again for helping Super Natural Every Day debut at #6 on the New York Times Bestseller list. I'm very, very grateful for your support.
- I did a Q+A with Esther Sung at Epicurious here.
- And! I spent three days with the staff Whole Living magazine for an article in the May issue - it should be on the stands any day not. In the meantime you can check out the recipes here.
- Lastly, I'm excited to be adding a second event to my Portland/Seattle trip - I'll be signing/selling books at The Remodelista Local Seattle Market on Saturday, April 30th, from 11am to 4pm. There are more details here. Info about the other PNW events are here.
Spring Pasta Recipe
I used thin, egg noodles here, but spaghetti, angel hair, or fettuccine would all work as well.
8 ounces / 225 g cooked, leftover pasta
2 eggs
fine grain sea salt
1 tablespoon olive oil
1 tablespoon unsalted butter

3 big handfuls of sliced asparagus, and/or pea shoots, or tiny broccoli trees, or shredded greens - anything quick cooking and fresh

chopped avocado
chopped herbs
Use your fingers to fluff up the leftover pasta a bit, so its not clumpy or stuck together. Set aside.
In a small bowl crack the eggs and beat them really well with a pinch of salt.
In a big skillet melt the oil and butter over medium high heat. If you're using a vegetable that might take longer to cook than others, add those to the pan - for example, asparagus or broccoli. Add a couple pinches of salt, stir, cover, and cook for a couple minutes. Until the vegetables are bright, and just cooked. Now stir in anything that just needs a quick flash of cooking - in this case pea greens, but chopped greens would go in at this point if you're using those. Stir, and cook just until tender - a minute or so. Pull about 1/3 of the vegetables out of the pan and set them aside.
Now, add the pasta to the skillet, and toss well. Once the pasta is hot, turn down the heat, wait a moment, then quickly stir in the eggs. Stir well, then cover the pan, remove from heat, and let everything sit for a minute. Uncover, give everything another toss, the egg should be cooked through. Taste, and adjust the seasoning before dividing between two plates. Top with the reserved vegetables, and some chopped avocado.
Serves 2.

Prep time: 5 minutes - Cook time: 5 minutes