Super Natural Every Day: Published Recipe
It's a big day for me, my new cookbook is being published. I always forget how long it takes! I've written quite a bit about the process along the way. To that end, I thought it might be helpful to wrangle all the Super Natural Every Day info into one round-up post.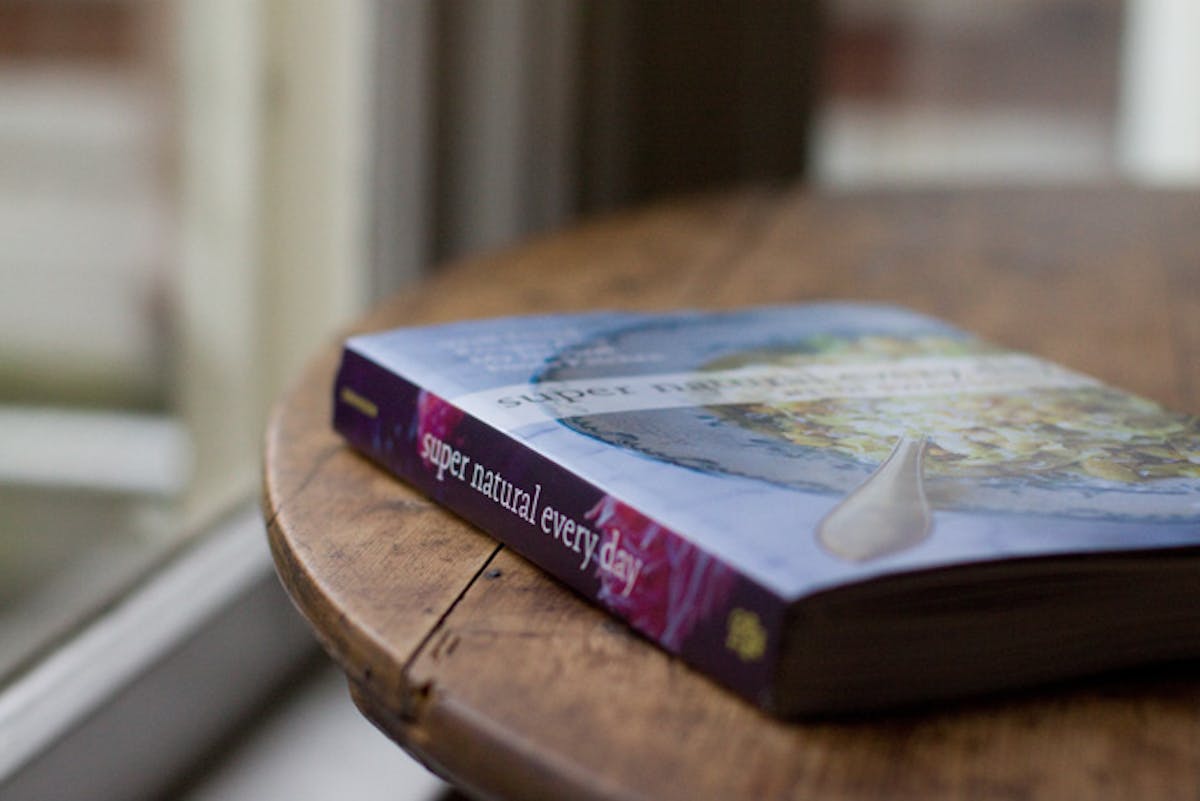 I want to start this post off with a thank-you. Today is the day my new cookbook will be released, and I feel like a huge thank you is in order. I wouldn't be celebrating a day like today if it weren't for your support for my last book. Please, just know, I think about that often, and I couldn't be more appreciative. Those of you who have been long-time readers know how much I love the collaborative spirit of the book-making process, and I feel very fortunate to be able to share what inspires me in my own life and kitchen, not only here on the site, but also in book format. So, thank you. I hope this new book finds its way into welcoming kitchens near and far.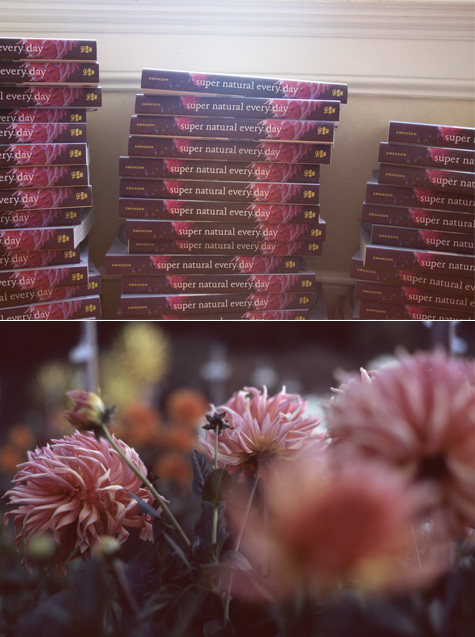 I thought it might be helpful to wrangle all the Super Natural Every Day info into one round-up post. I've done a good number of posts related to the making of the cookbook - and they're sort-of sprawled across the site right now. So, here it goes:
- Super Natural Every Day website.

- The cover image on Amazon got a little janky - but the good news is, you can now search inside the book.

- Events! Here's the event/signings page: Hope to see you in San Francisco, Berkeley, Portland, or Seattle.

- Six recipe sampler: includes the Millet Muffins, Ravioli Salad, Avocado & Mustard Seeds, Black Sesame Otsu, Tinto de Verano, and Tutti-Frutti Crumble.

- Desktop wallpaper and iPhone backgrounds.

- Book-in-progress series of posts: A First Look, The Manuscript, Choosing a Cover, Preview, and the Recipe Sampler, Making Postcard Packets.

- Green Lentil Soup at Little Flower School. If you're interested in pictures of the lovely class, have a look here and here.
Some of my favorite people have also started cooking from Super Natural Every Day, and I've done a number of Q+As this week - here are a few links to start. I'll do my best to keep it updated in the coming weeks! If I missed you, it was unintentional - give a shout in the comments please.
- Completely flattered to be featured on joy+ride.

- I answer a few fun questions for my young, inspiring friends at The Kitchen Generation.

- Lottie + Doof features one of my favorites, the Baked Oatmeal.

- Jaden takes on the cover recipe. White Beans & Cabbage on Steamy Kitchen.

- I love seeing how other photographer interpret my recipes through their lenses. It's a lot of fun. Have a look at the beautiful shots Helene posted along with the Macaroon Tart & Shaved Fennel Salad recipes.

- Quite honestly, my Baked Stuffed Tomatoes have never looked this good.

- The Cooking Channel shares a trio of salads - Mostly Not Potato, Orzo Salad, & Kale Salad.

- I always love seeing how Shauna goes about making my recipes great & gluten-free. Thank you friend - the crepes look delicious, your kind words made my morning.

- Lara Ferroni makes the pita chips, and reminds me again why I'm so lucky to do what I do.

- Sprouted Kitchen shares a twist on the Orzo Salad, and posts my favorite zest photo ever.

- I love the idea that a copy of my book lives in Margaret Roach's rural house in the woods. I very much hope to visit it there someday. Thank you, Margaret for your wonderful write up, and for generously giving away two copies on your site.

- I love, love, love this - the Cucumber Coolers get boozy with Tracy on shutterbean. With great pictures too.

- For those of you with a bit of patience, Jennifer Perillo gives the homemade whole grain mustard a go.

- Nine questions about Super Natural Every Day with Naomi Starkman on SFGate's Inside Scoop.

- I sometimes think roasting strawberries isn't quite right, but these are a favorite. They're on Design*Sponge in one of my all-time favorite food columns....in the kitchen with. I've lost many an hour in the archives over there.

- Also on also on Design*Sponge - I field some fun questions from the smart and lovely Kristina Gill about the book, photography, and cameras.

- Tara at Seven Spoons shares the Quinoa Patties, and manages to sum up what I try to do better than I ever could. Thank you.

- Aran does a lovely gluten-free take on my Tutti-Frutti Crumble.
Lastly, my friends at Terrain asked me to highlight a few of my kitchen favorites on their site in support of Earth Day & Stone Barns Center for Food & Agriculture. If you use the promocode STONEBARNS between now and April 24, you'll get free shipping at shopterrain.com and 10% of your order will go to Stone Barns Center for Food & Agriculture.