These Jes Lahay Cactus Heart Cookies are So on Point Recipe
Sweet but prickly! These are the best.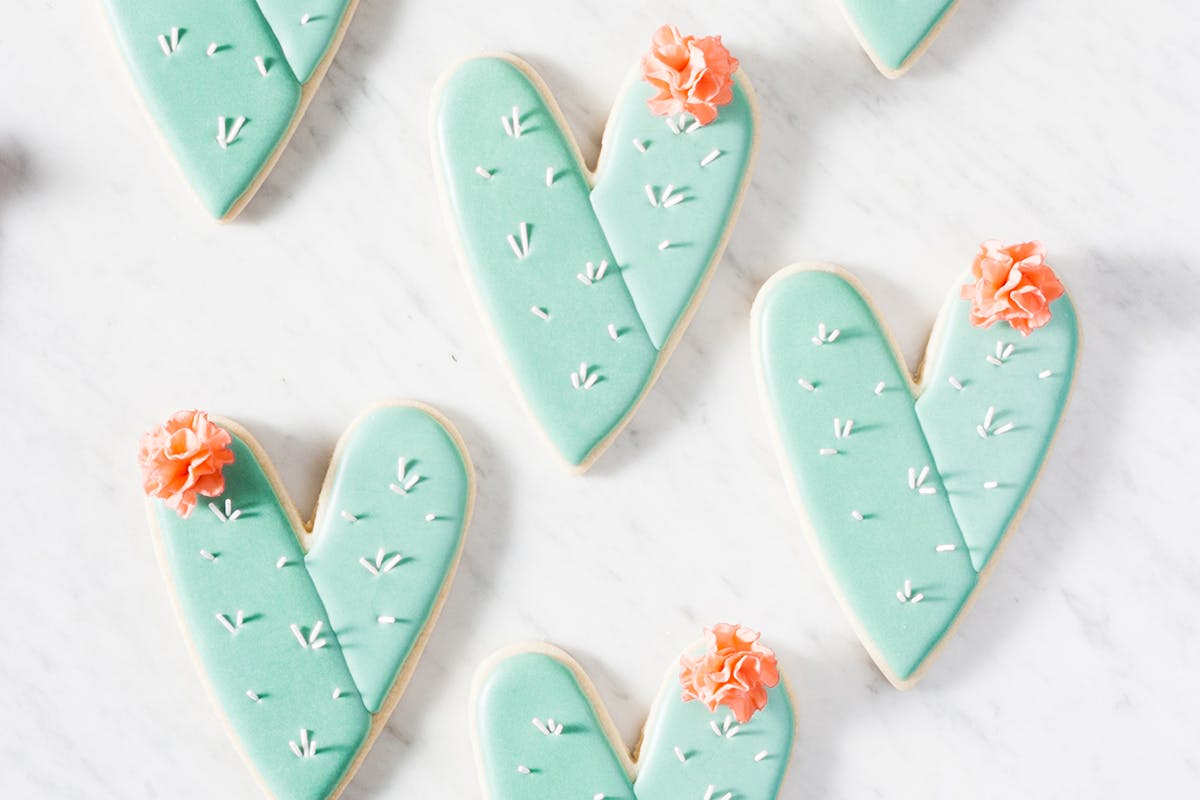 In the spirit of #followfriday I wanted to highlight Jes Lahay and her brilliant Cactus Heart Cookies. My only regret is not highlighting them before Valentine's day, apologies! Jes is a Minneapolis, Minnesota based baker, and you can find her at Whisk + Wander.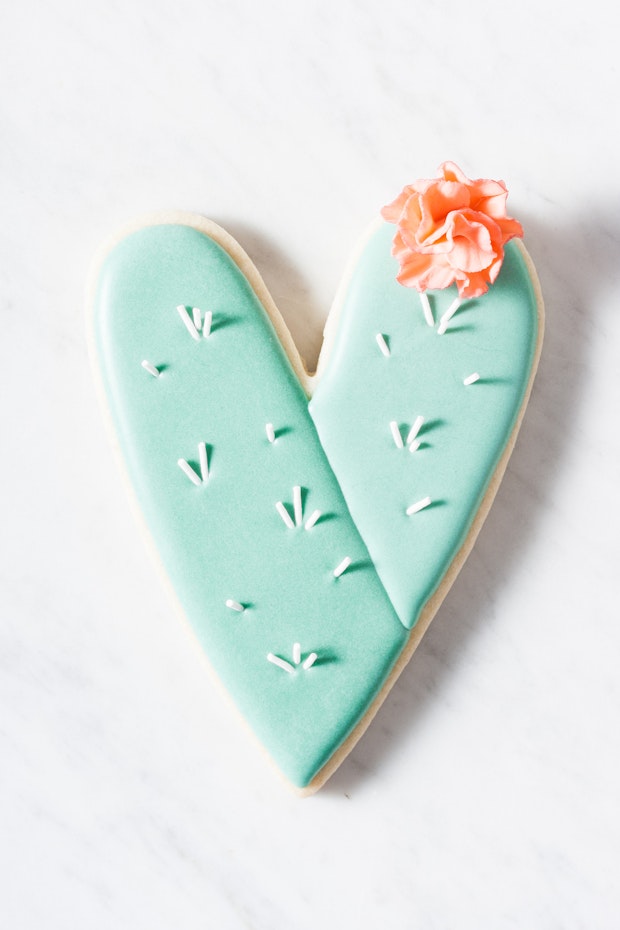 The details: I love the pale shade of green she uses here, the clusters of tiny cactus spines, and the addition of a perfect cactus flower blossom. I mean, look at that delicate ruffling of the petals! You can get get the recipe and learn her technique on her site, Whisk + Wander. So excited to see what Jes makes next!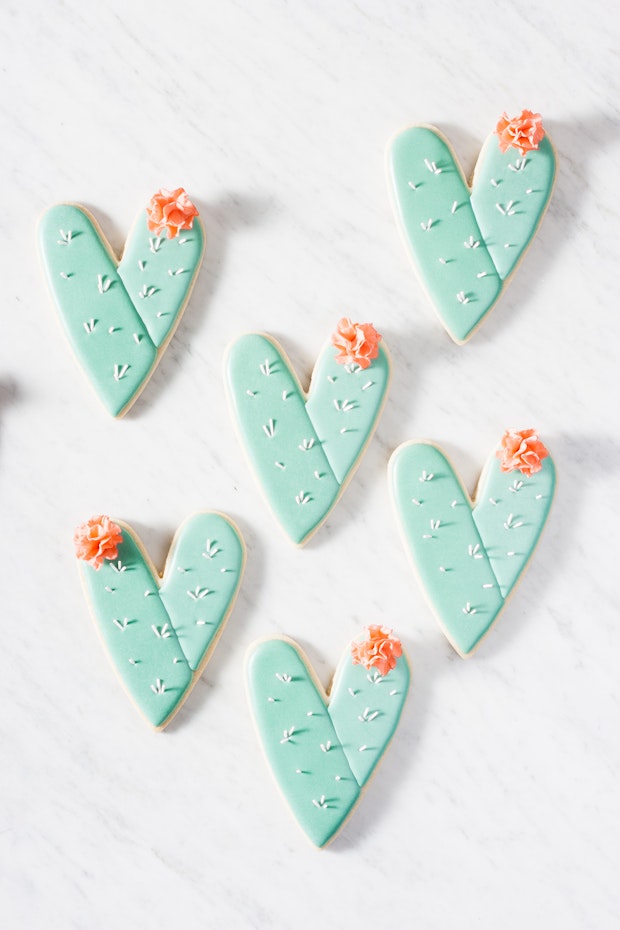 Follow Jes!
- Whisk + Wander
- Instagram
- Pinterest
- Facebook