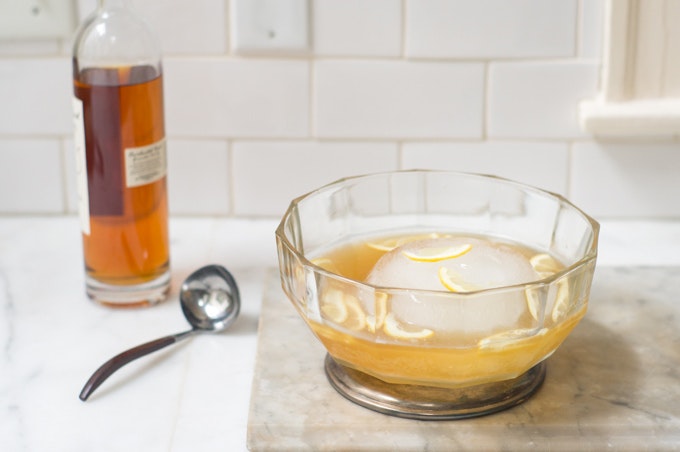 Winter Shandy Punch Recipe
This time last year I made a winter punch, it was prosecco and gin-based with seasonal citrus, ginger and rosemary. It was crowd-pleaser, and a looker, and I ended up making it numerous times. More than anything, it was a recipe that bolstered my punch-making confidence. Part of me thought I should simply ride that punch for another year or two, as my go-to punch recipe. While the other part of me thought I should try to up my game with something new this winter, take things in an entirely different direction. So that's what I did. I started thinking about making something easy-drinking and unpretentious, wintery without being overly holiday. There are lots of tasty beer cocktails out-and-about right now, and it got me thinking that a beer punch might be an interesting direction to explore. Here's where I landed - a wintertime riff on the shandy, the beloved British beer & ginger ale (or lager/lemonade) quencher. Taking the shandy as a jumping-off point, I introduced a sweet-soup lemon-maple syrup, belly-warming brandy, and the boldest ginger beer on offer. An effervescent, clean, bright pilsner keeps everything easy-drinking, and light. As much as I liked last year's offering - I think this punch might take the prize. Happiest holidays all. xo -h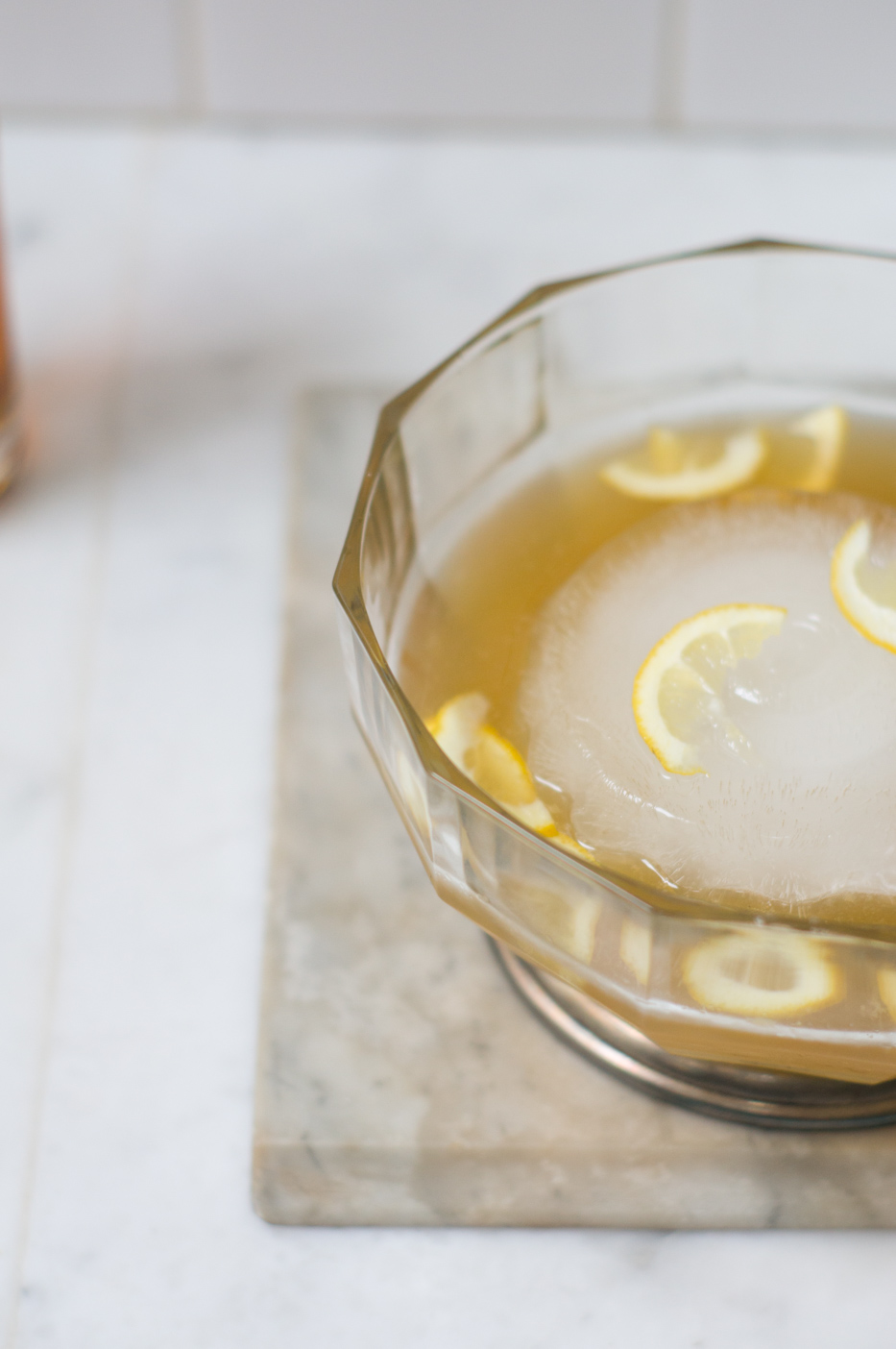 Thank you to all of you who came out to say hello at the Remodelista Market :)! I love being able to chat and meet you in person. And I genuinely come away feeling like I have the nicest, most interesting readers in the world. xoxo -h
Winter Shandy Punch
1 cup freshly squeezed lemon juice
2/3 cup maple syrup
3/4 cup (apple) brandy
1 cup (strong) ginger beer
~4 12-ounce pilsner beers
sliced lemon
Strain the lemon juice into a small saucepan, stir in the maple syrup, and bring just to a simmer over medium-low heat. Once the syrup is well incorporated into the lemon juice remove from heat, transfer to a medium bowl, and chill.
To assemble the punch, add the brandy and well-chilled ginger beer to the lemon-maple mixture. Stir well, then transfer to a punch bowl. If you have an ice block, place this (or equivalent ice cubes) in the bowl as well, along with some thinly sliced lemon. Now add the beer to taste - 4 bottles of pilsner seems about right, but you might go a bit more or less depending on how strong or sweet you like your punch.
Makes one bowl of punch.