Black Sticky Gingerbread
This black sticky gingerbread recipe makes an outrageously dark, dense, flavorful and delicious cake. The burnt-caramel-esque crust that forms on the top of the cake is part of what makes this recipe a keeper.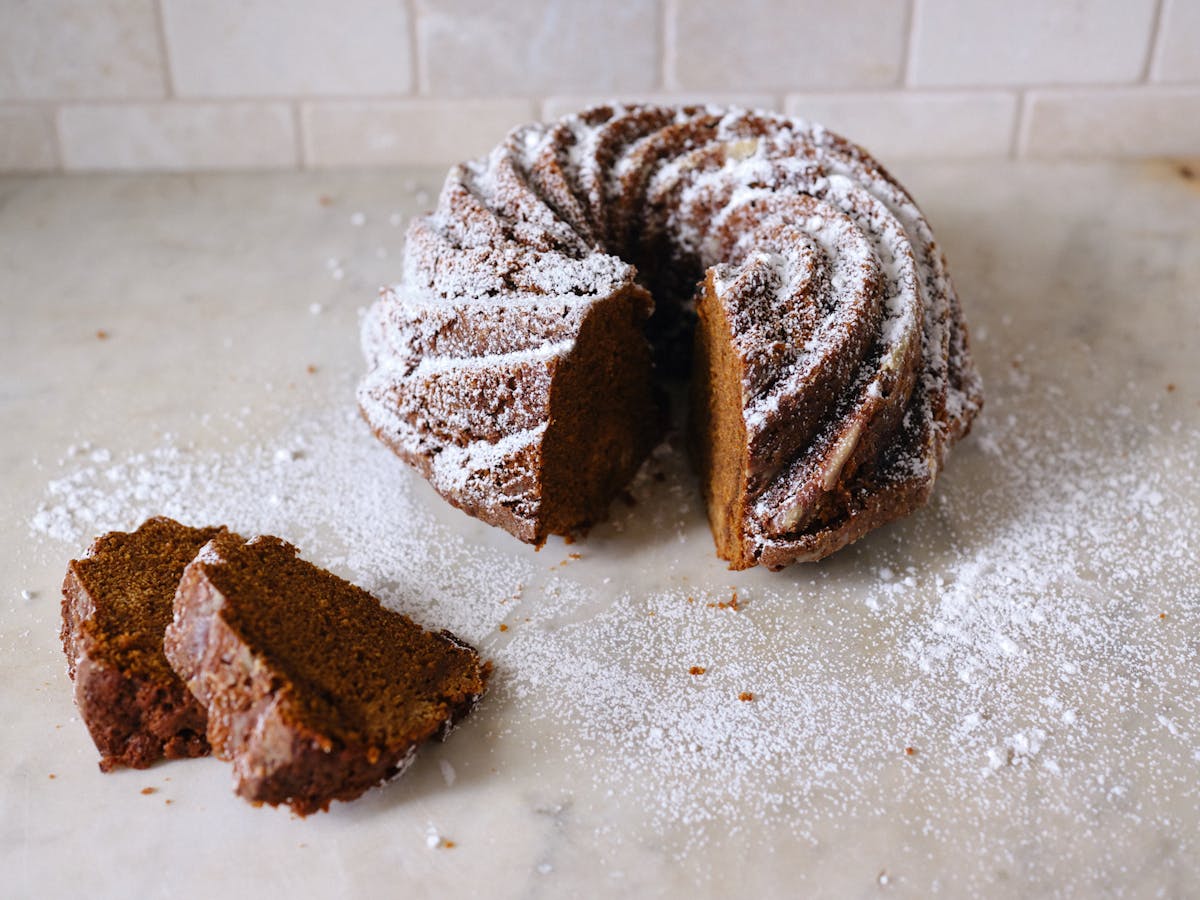 I've experimented with a good number of gingerbread recipes in the years since I highlighted Regan Daley's Black Sticky Gingerbread. There were single, double, and triple ginger gingerbreads. Cakes that were spice-kissed, and others with experience at first and second base. They're all good, really. But hers is the one I keep coming back to when it counts. And because it has been hiding in the archives for so long, I thought I'd run my updated version today complete with tweaks, and fresh insights. Please enjoy!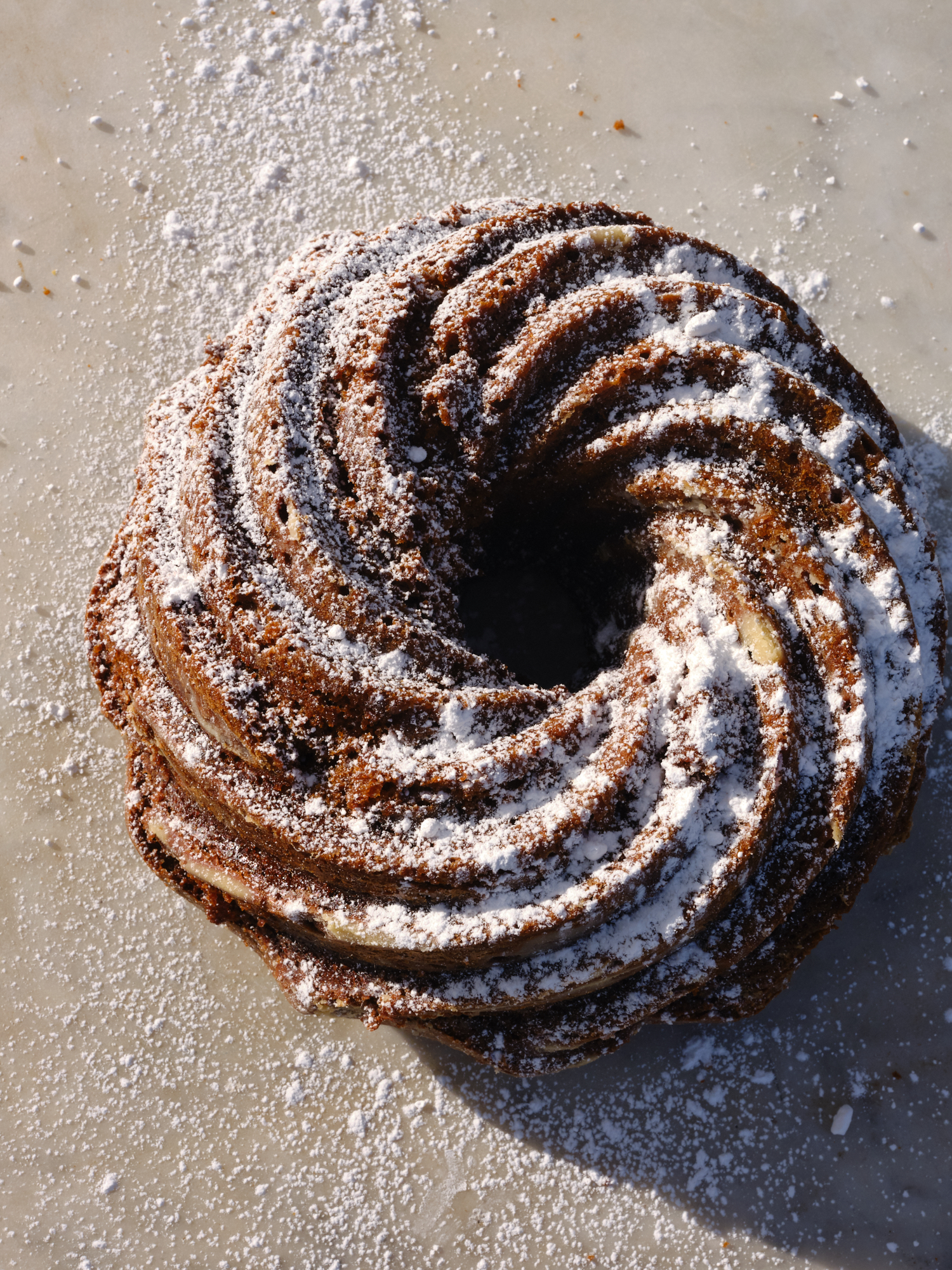 Back then, here's what I said, "...The Black Sticky Gingerbread comes together like the cake that it is - straight-forward, unfussy, with a bit of kick and attitude. Melt the butter with the sweeteners, stir in a few eggs, fold in the fragrant spices and flour, spike it with some freshly grated ginger, and pour the batter into the prepared pan. The cake is outrageously dark, dense, flavorful, and delicious. Not the prettiest cake you'll ever make, but one of the tastiest. The burnt-caramel-esque crust that forms on the top of the cake is outrageous, and that was the first part of the cake to go."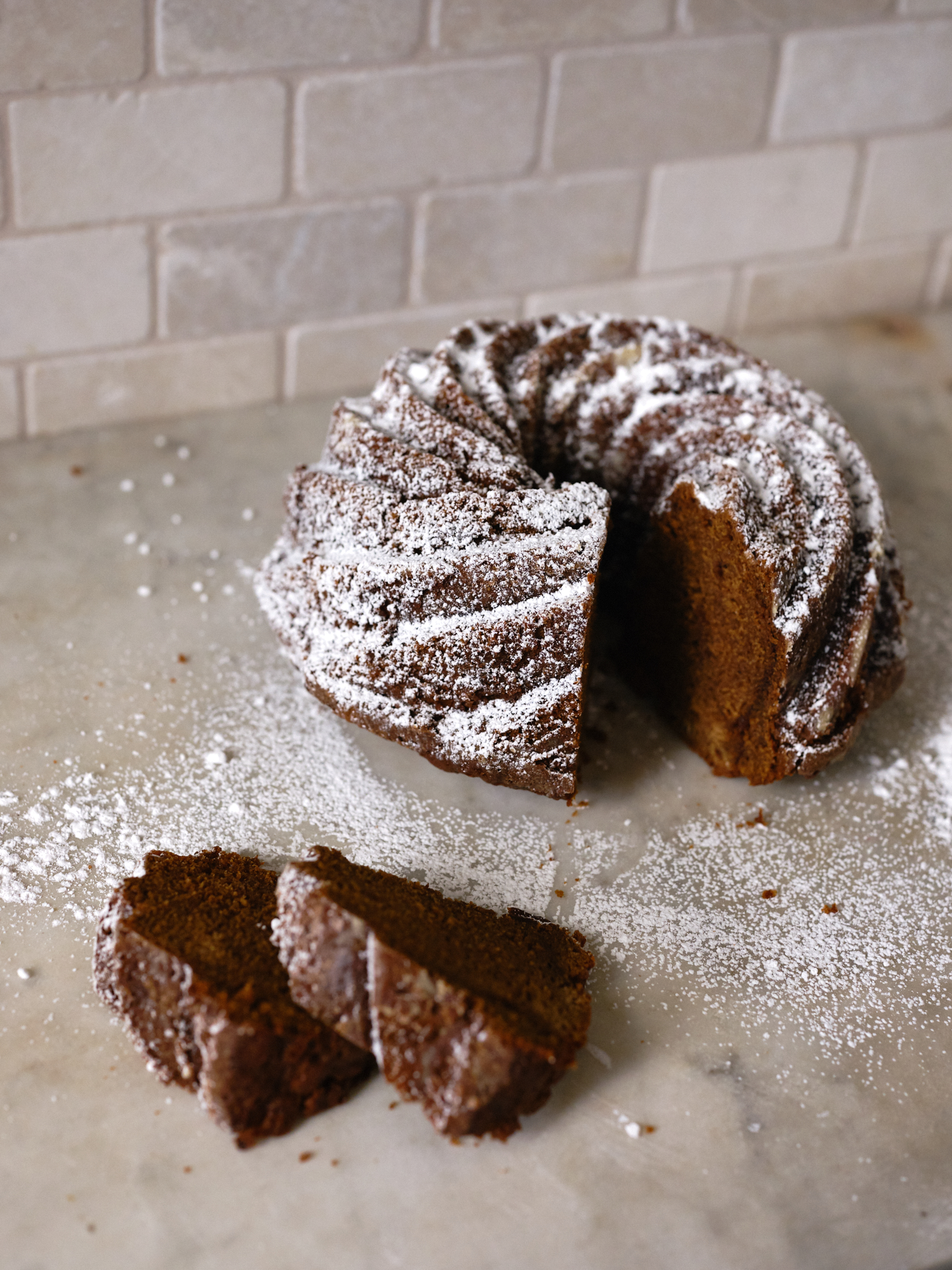 What is the Best Gingerbread Pan?
I've baked this gingerbread cake in a range of pans over the years. Honestly, it's hard to go wrong. You might have to adjust the baking time depend on what you're using. Less time if you're baking in muffin or cupcake tins, or longer if you're using a sheet pan or large bundt pan. There is guidance in the recipe notes. This is just a long way of saying, experiment!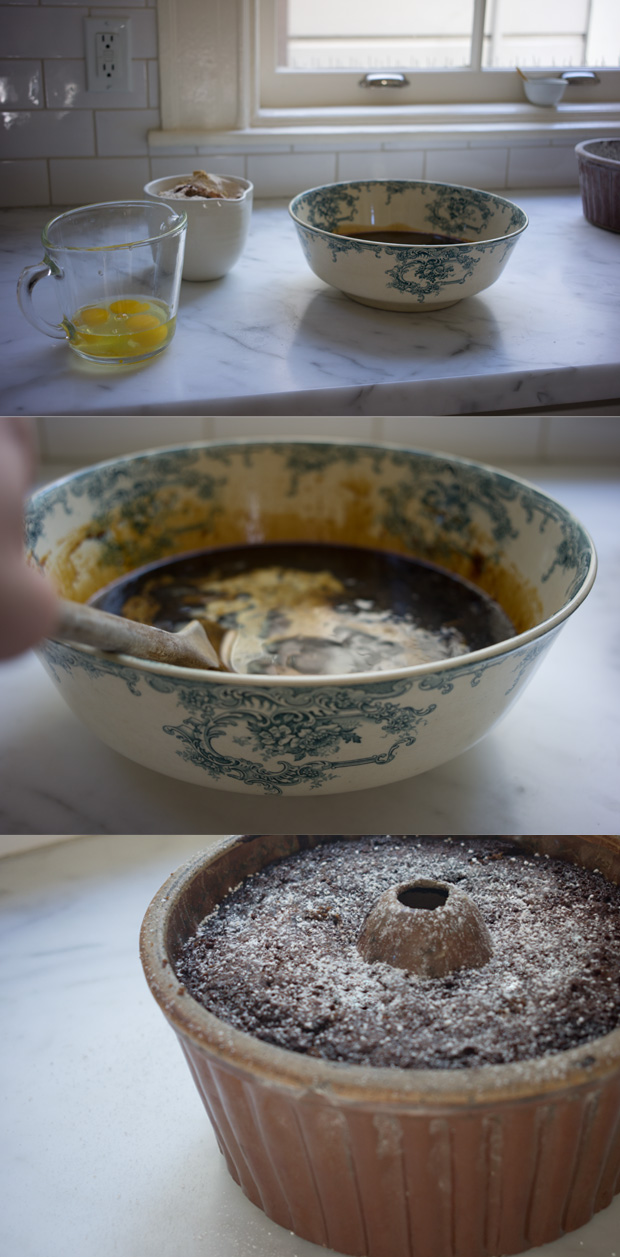 Your Gingerbread Suggestions
A number of you have left insightful comments over the years, and I wanted to highlight a few here. Kelly noted," I made this for Christmas dinner this year with homemade lemon curd and it was fabulous!" There has been success swapping in gluten-free flour for the flour. And Haruspex loaded it up saying, "I halved the recipe, made it in a loaf pan, added a fistful of sherry-soaked chopped dates & raisins and another of chopped walnuts, and brought it to a New Year's Eve party." Have fun, I'd love to know if any of you give this a try over the holidays, or if you make any other personalized tweaks to it! xo -h
Black Sticky Gingerbread
ust a quick mention that I like Wholesome Sweeteners or Plantation Organic Molasses, both are unsulphered organic, blackstrap molasses. Pan choice: My version of the recipe calls for a 13x9x2 inch pan. I suspect it is a size many of you have, and it's a nice choice because you get lots of the caramelized top. That said, loaf pans also work beautifully, but don't fill them more than ~2/3 full, and line them as noted below. In this set of photos I used a 10-cup capacity Bundt pan, which means no parchment lining, and 50/50 odds for getting the gingerbread out of the pan in one piece - butter and flour well.
Ingredients
1

cup

/ 8 oz / 225 g unsalted butter

1/2

cup

/ 120 ml water

3/4

cup

/ 180 ml unsulphured blackstrap molasses

3/4

cup

/ 180 m flavorful, real honey

1

cup

/ 5 1/2 oz / 155 g tightly packed dark brown / Muscovado sugar

3

cups

/ 13 1/2 oz / 385 g whole wheat pastry flour (or all-purpose flour)

1 1/2

teaspoons

baking soda

1/2

teaspoon

salt

2

teaspoons

ground ginger

2

teaspoons

ground cinnamon

1/2

teaspoon

allspice

1/4

teaspoon

ground cloves

3

large eggs, at room temperature

1/2

cup

/ 120 ml milk

1

packed tablespoon grated fresh ginger root

Lightly sweetened whipped cream, to serve
Instructions
Preheat the oven to 325F / 165C, with a rack in the center. Butter and line a 13x9x2-inch (33x23x5-cm) baking pan so the parchment hangs over by a couple inches. This will help you remove the cake from the pan later on.

Combine the butter, water, molasses, honey and brown sugar in a medium non-reactive saucepan and place over low heat. Stir the mixture frequently until the butter is just melted, and all of the ingredients are well blended. Remove from the heat, pour into a large bowl and set aside to cool.

Meanwhile, combine the flour, baking soda, salt, ginger, cinnamon, all-spice and cloves, and set aside. When the molasses mixture feels just warm to the touch, add the eggs, one at a time, mixing well after each addition. Add the milk and stir to combine. Fold the dry ingredients into the batter, and don't be overly concerned if you can't get every lump out. Stir in the grated ginger.

Pour the batter into the prepared pan and bake for ~45-60 minutes. Start checking for doneness after about 45 minutes. When the top of the cake springs back when touched you're good. For me this is usually ~55 minutes, but the baking time will depend on your oven and the shape of your pan.

Allow the cake to cool for 10 minutes, then, using the overhang of parchment (if you're using a rectangular pan), lift the cake out of the pan and cool completely on a wire rack before cutting. If refrigerated, the texture becomes dense and sticky - in a good way, just let it come up to room temperature before serving. And, as I'm sure you can imagine, this cake is particularly nice served with boozy whipped cream.
Related Recipes
More Recipes
Popular Ingredients