What to Eat Christmas Morning (12 Recipes)
A dozen inspiring recipes to consider for Christmas morning - a little mix of both naughty and nice.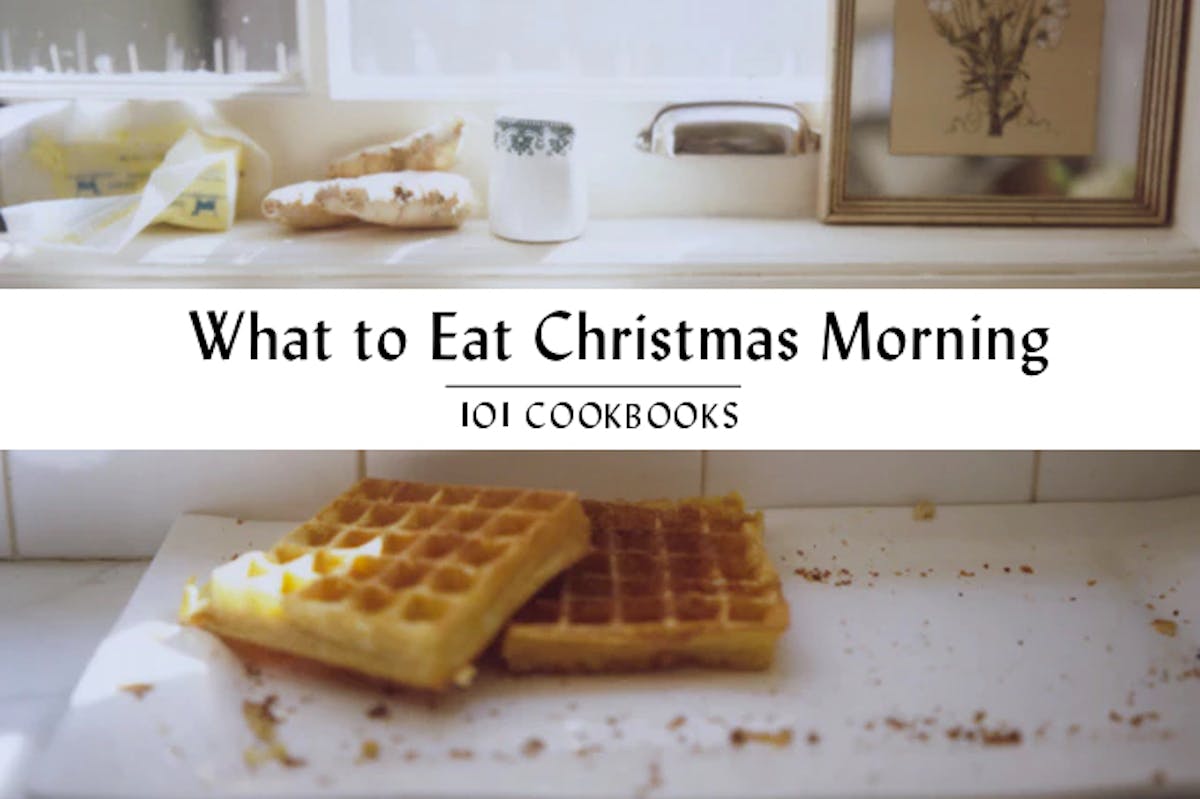 After the blizzard of wrapping paper quiets, a cozy (but casual!) brunch is one of my favorite Christmas traditions. Everyone is in good spirits and happy to celebrate together. My family typically does a Christmas dinner later in the day, but having a little something special in the morning is always welcome. That said, preparing for the holidays can be tiring, and everyone appreciates recipes you're able to prep ahead of time - which is (thankfully) a lot of breakfast recipes. Here are a dozen recipes to consider for Christmas morning - a little mix of both naughty and nice. ;) xx, -h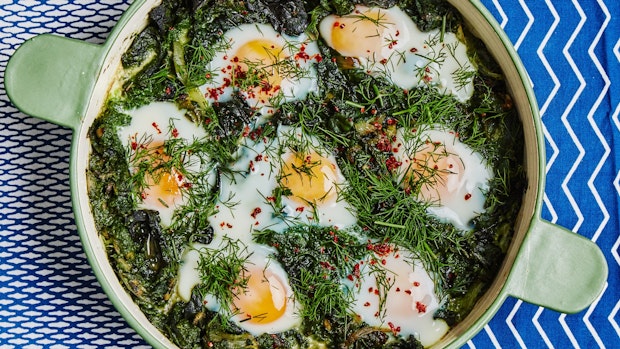 1. Green Shakshuka - (Bon Appétit) Probably not what your 7-year-old wants to see on her plate, but it will bring a smile to the faces of grown-ups, especially if they've had one too many glasses of prosecco on Christmas eve.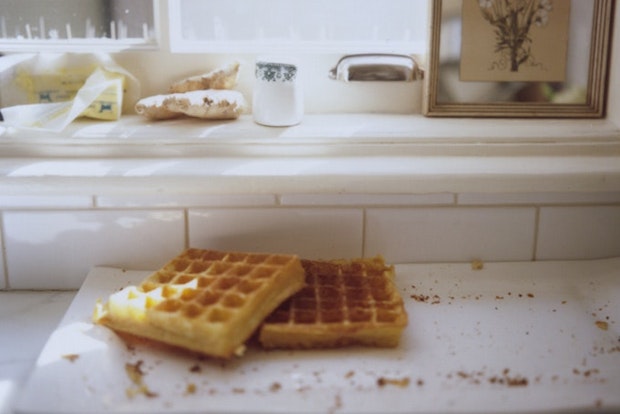 2. The Best Waffle Recipe - (101 Cookbooks) My friends and family might be tired of these. But, seriously, they are so good. These waffles are a year-round go-to, and perfect for Christmas morning. Setting up a waffle bar with toppings is always a hit.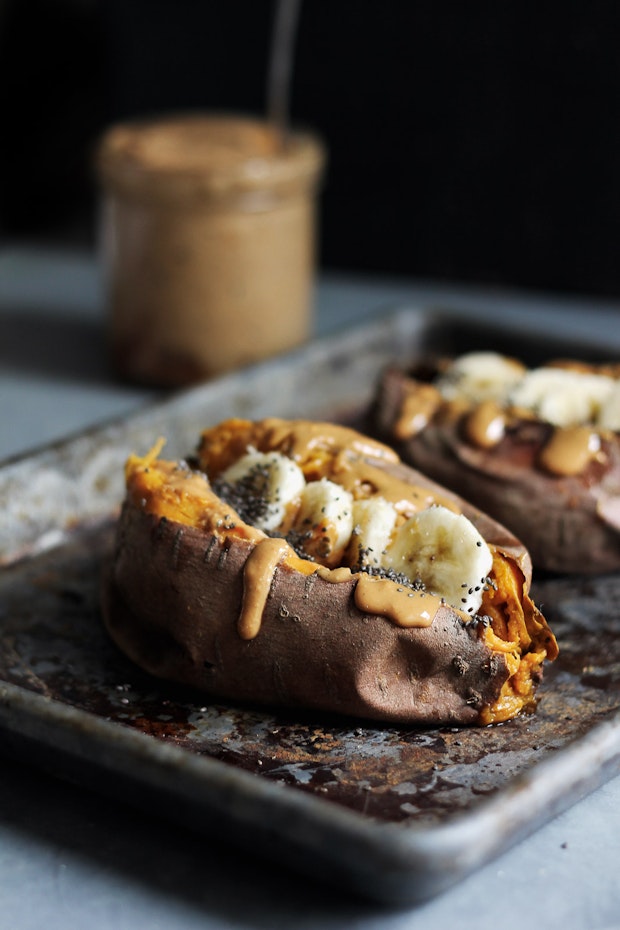 3. Breakfast Baked Sweet Potato - (Ambitious Kitchen) This one's a wild card - a baked sweet potato for breakfast? I get that not everyone is going to be on board, but it's such good for you food with the almond butter and bananas. Maybe a dollop of Nutella to convince the younger eaters?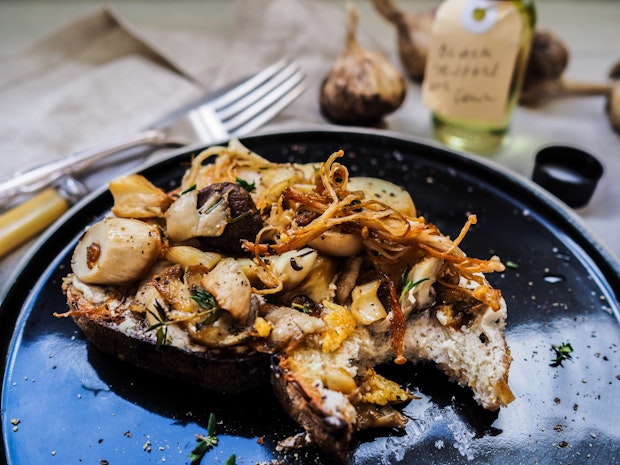 4. Wild Mushrooms on Truffle Toast - (By Rosie) I love a savory breakfast, and mushrooms are my jam - so, this has my name on it. Source the best bread you can find (or bake your own!), mushrooms and this is simple perfection.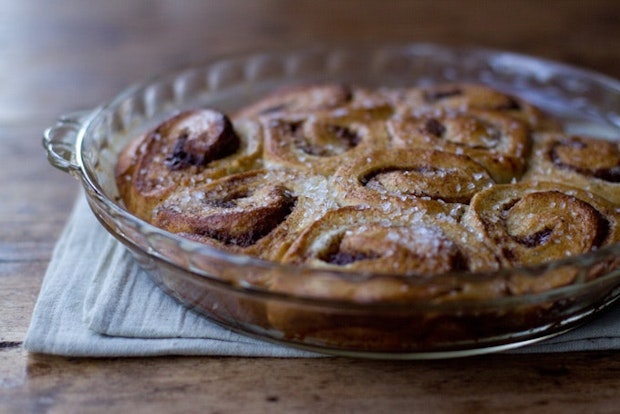 5. Classic Cinnamon Buns - (101 Cookbooks) This is a great recipe to prep a day ahead. And if you've never baked cinnamon rolls, this is a totally doable recipe. Start a Christmas morning cinnamon bun recipe this year.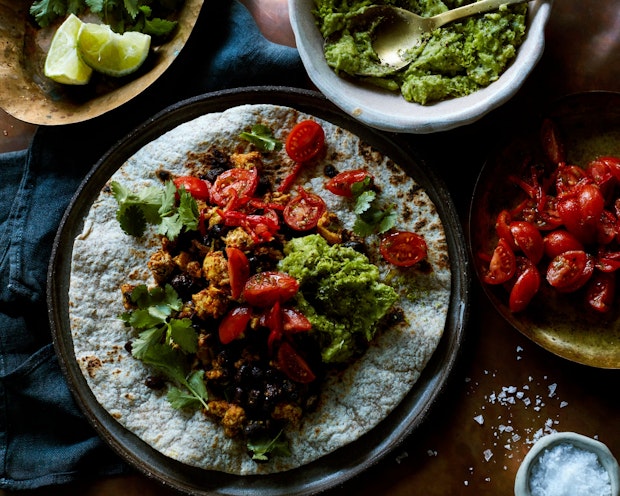 6. Black Bean and Tofu Scramble - (Anna Jones) Yes, to this. If you are over cookies, mulled wine and the rest, this is going to be a good first post-holiday breakfast.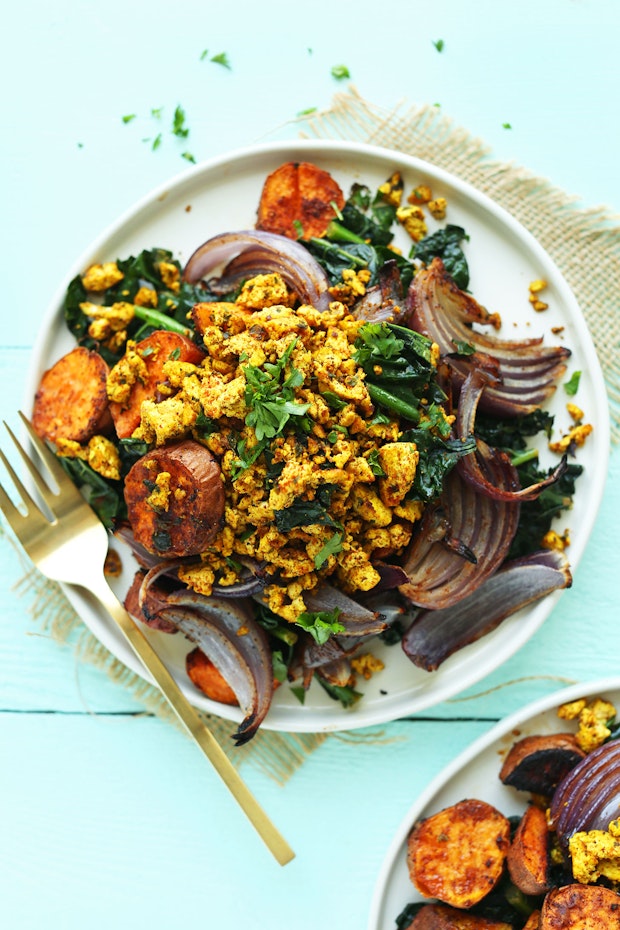 7. Roasted Sweet Potato Kale Hash - (Minimalist Baker) Welcoming a solid dose of sweet potato and kale into your morning will give you the energy to face cleaning up that mountain of wrapping paper. Laugh / cry.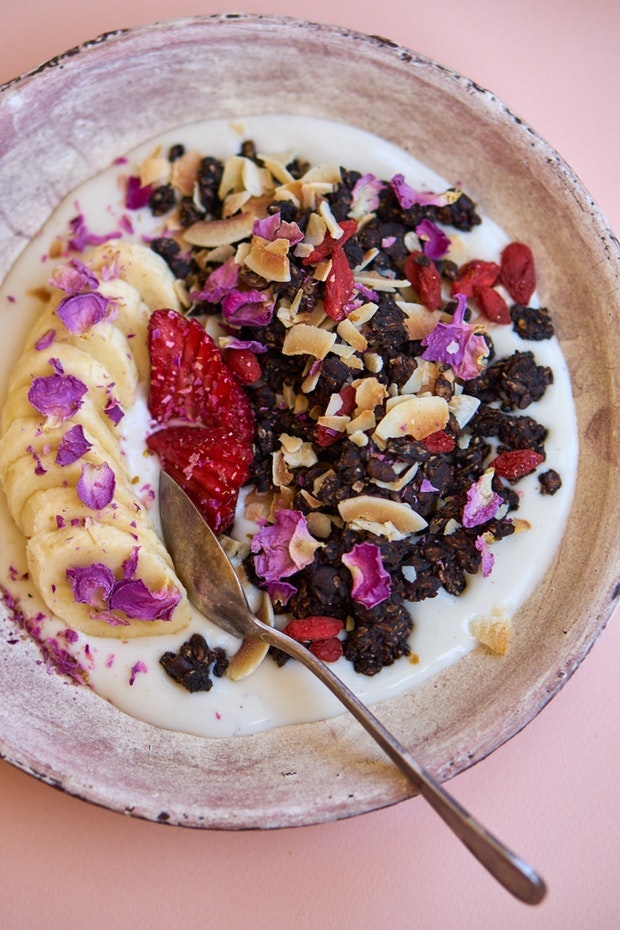 8. Perfect Healthy Granola - (101 Cookbooks) If you have a household of granola lovers, consider making a double batch of this. You can set up a topping bar and make granola parfaits.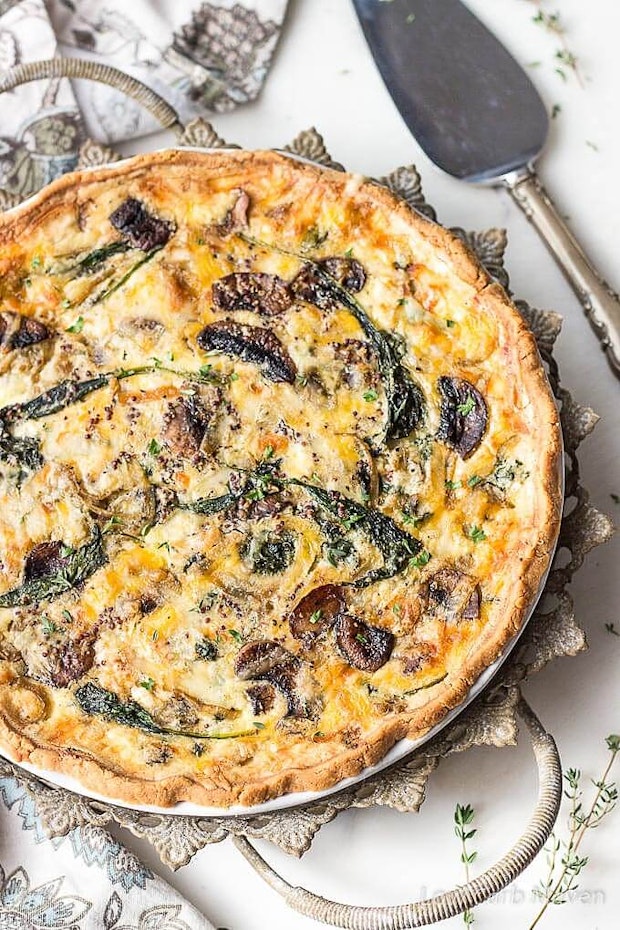 9. Spinach and Mushroom Quiche - (Low Carb Maven) Another recipe for the savory breakfast lovers. This one has an interesting flavor profile: a hint of nutmeg, Dijon mustard and smoked cheese.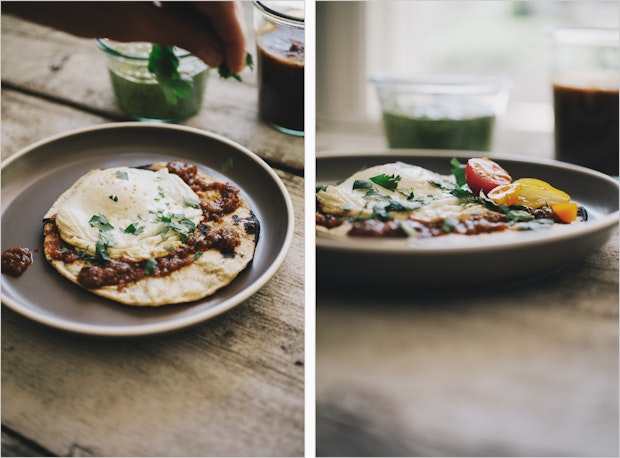 10. Heuvos a la Plaza de Mercado - (Sprouted Kitchen / Tara O'Brady) Sara's version of Tara's recipe is a reminder to let your friends and family bring their influences to your table. Make the red sauce and the charred green onion dressing (!) a day or so ahead of time and it's much easier to put this one together on Christmas morning.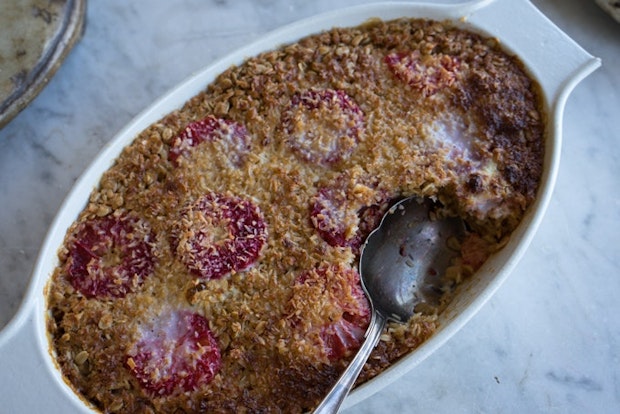 11. Coconut Baked Oatmeal - (101 Cookbooks) There are certain recipes people tell me (in person) are their favorites and this is one of them. I think the reason is the coconut and grapefruit elevates oatmeal beyond basic.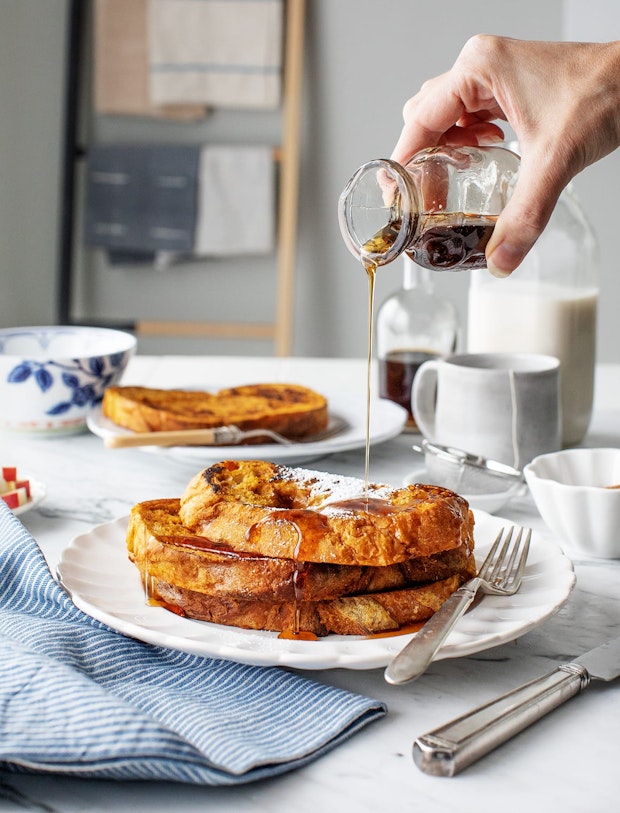 12. Vegan Pumpkin French Toast - (Love and Lemons) French toast that works for the vegans in your family as well.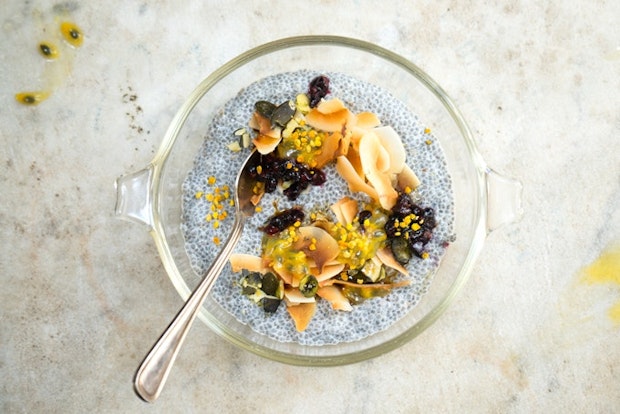 13. Chia Breakfast Bowl - (101 Cookbooks) I couldn't leave out this quick California-style breakfast that you can prep the day before. A diverse array of toppings will make everyone merry.