Braised Broccoli with Orange and Parmesan
A simple one-pan broccoli recipe I've made three times in the past ten days. Parmesan cheese, tomatoes, orange juice, and oregano deliver a wild ride of big flavor.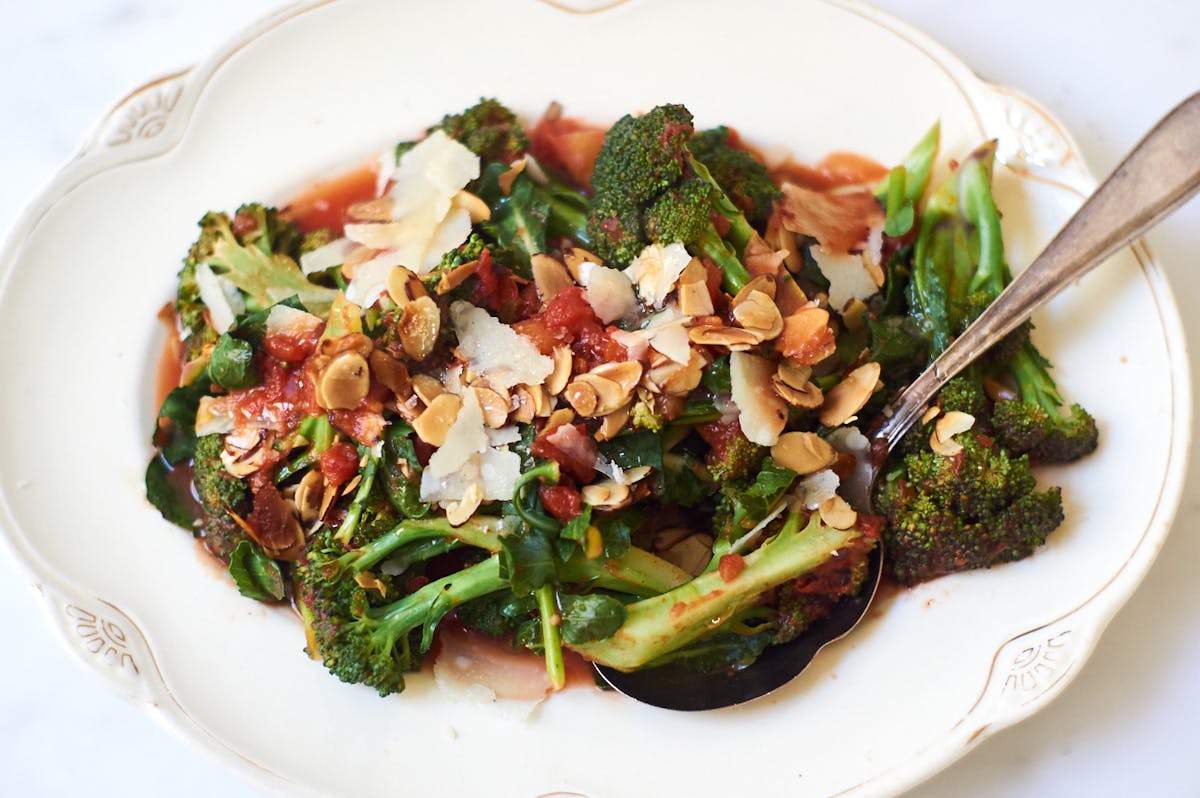 I discovered this gem of a braised broccoli recipe in a round about way.  It's the sort of thing you can throw together on a weeknight, in a single pan, with next to no fuss or time commitment. It incorporates a blast of orange and a bit of fresh oregano into a tomato base, and is finished with a sprinkling of cheese. I added some crunchy toasted almonds because I couldn't help myself. Simple, vibrant, and amazing.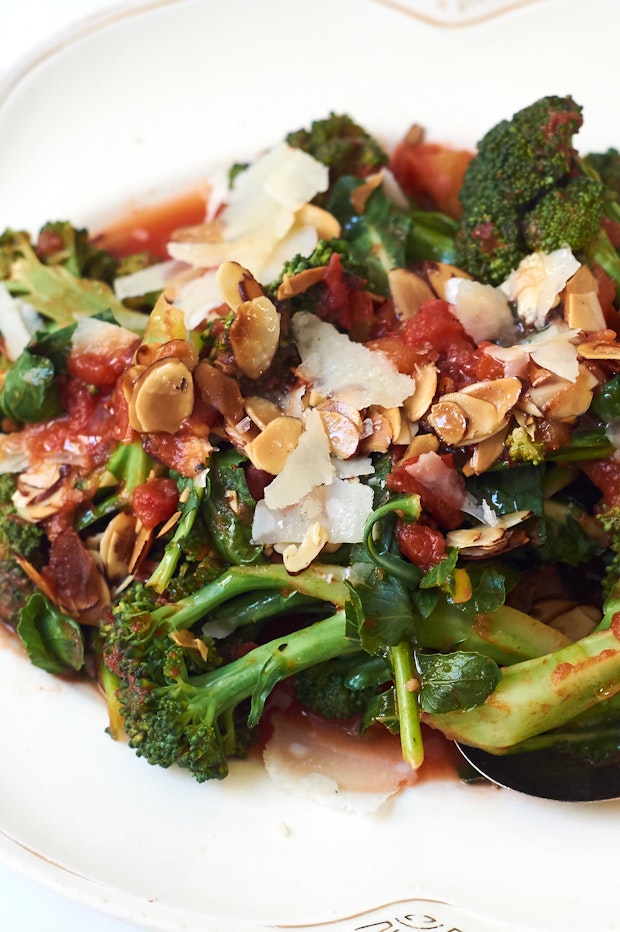 Let's talk about how I ended up cooking this recipe on repeat.  I saw an old friend, Lucy Attwater when she came through San Francisco for a photoshoot. Lucy and I met when she was the stylist on a feature I did with Whole Living Magazine. Thankfully, we kept in touch over the years! That night we were chatting over drinks, and she was telling me about a fantastic shoot she'd just come from related to True Food Kitchen. Ditte Isager was the photographer and the cookbook was related to Dr. Weil's restaurants. It sounded great, I made a mental note to keep an eye out for the book - but as many of you know, these things can take time and the book wouldn't be published for months.
A year and some passes, and I was emailing with Sebastian Beckwith (a friend who runs In Pursuit of Tea). He mentioned that he was having dinner at Ganso, a Ramen / Japanese Comfort Food restaurant opened by a mutual friend. He was there with Dr. Weil, who btw, has a fantastic new book out - True Food.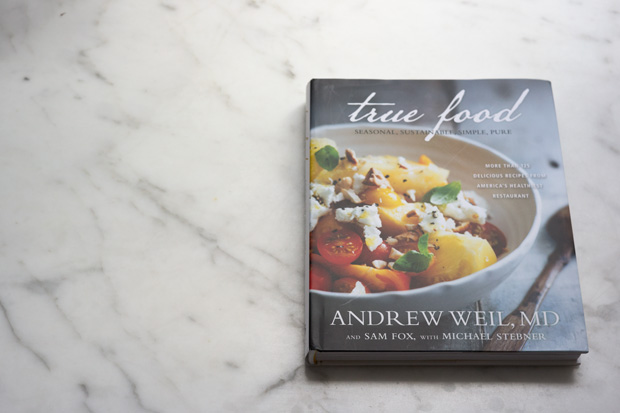 I was clearly meant to track down a copy and spend time with this book. So I did. It has been out on my counter for a few weeks now, filled with inspired, clean-eating recipes, beautiful photography & design. It is printed on uncoated paper and beautifully done on many fronts. I think it will resonate with many of you. 
I'm including a sampling of spreads from the book here so you can get a sense of the project. Many of the recipes in it are wonderful, but the Braised Broccoli with Orange and Parmesan (recipe below) was the breakaway hit in our kitchen, and I've cooked it three times in the past ten days.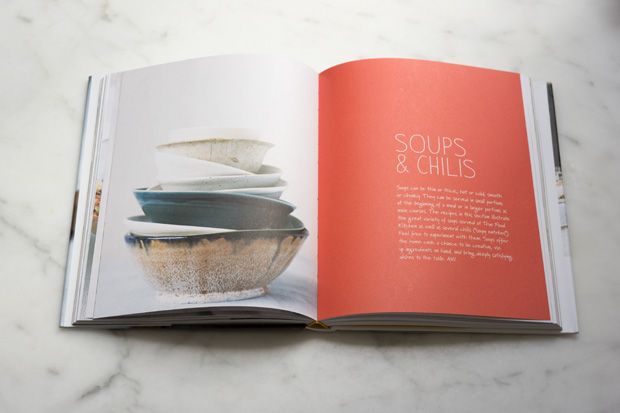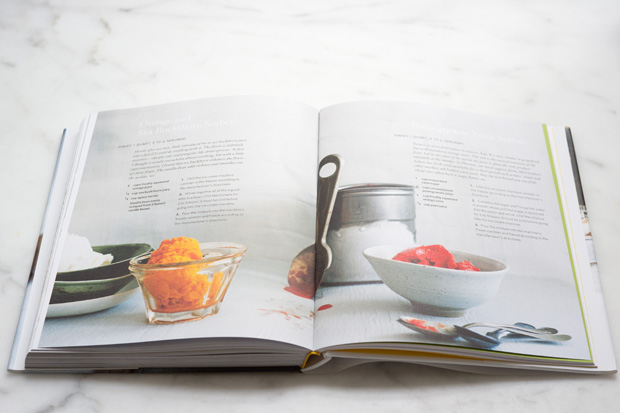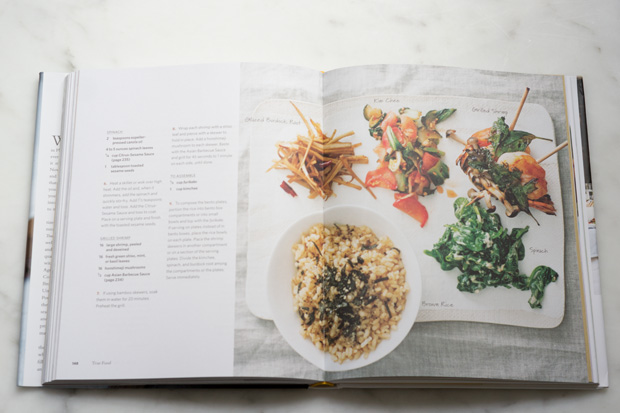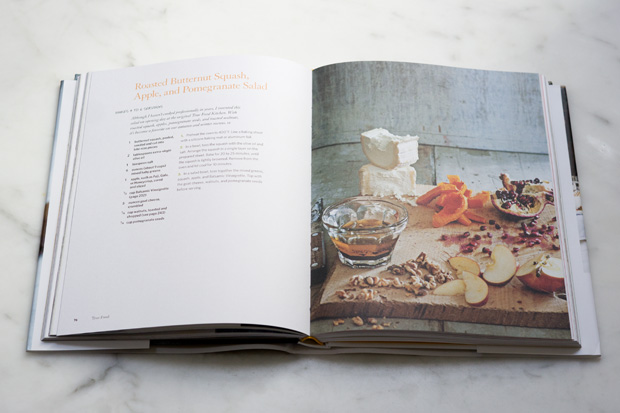 Braised Broccoli: Serving Ideas
Today's recipe is a fantastic, versatile recipe and a power side. Here are a few of the ways we've enjoyed it.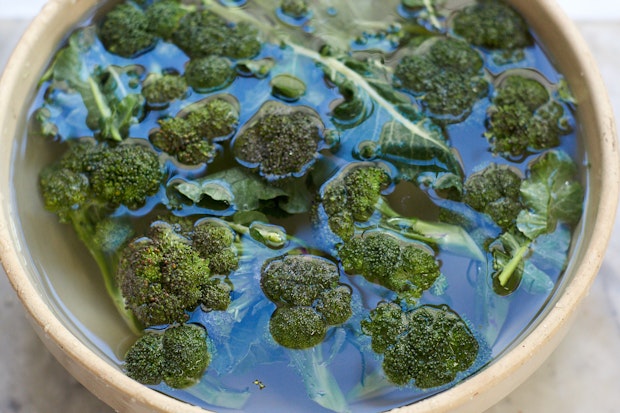 More Broccoli Recipes
Braised Broccoli with Orange and Parmesan
I've been using fire-roasted tomatoes here, and they're extra delicious. I also can't help but at a few almonds for a bit of crunch.
Ingredients
1/4

cup

/ 60 ml freshly squeezed orange juice

1 14-

ounce

can crushed tomatoes

1

head of broccoli or broccolini, florets and stalks trimmed and cut into bite-sized pieces

1/4

teaspoon

chopped fresh oregano

1/4

teaspoon

red pepper flakes

1/4

teaspoon

fine grain sea salt

1/8

teaspoon

freshly ground black pepper

1

tablespoon

extra virgin olive oil

1/4

cup

Parmesan cheese shavings

2

tablespoons

toasted sliced almonds
Instructions
In a medium saucepan over medium-high heat combine the orange juice and tomatoes.

Bring to a boil and stir in the broccoli. Stir in the oregano and red pepper flakes, then cook until the broccoli is just tender and bright green - a couple minutes. Do your best to avoid overcooking the broccoli.

Season with salt and pepper, and transfer to a serving dish. Drizzle with the olive oil, and sprinkle with the cheese and almonds before serving.
Related Recipes
More Recipes
Popular Ingredients