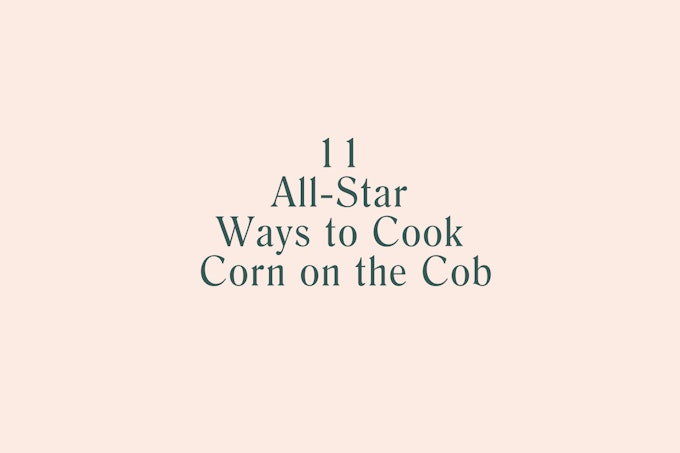 11 All-Star Ways to Cook Corn on the Cob
Corn season - it's officially on! It's the season to eat outside. And, it's the season to eat with your hands - especially corn on the cob. What follows here is a round-up of corn-centric ideas to inspire you this summer.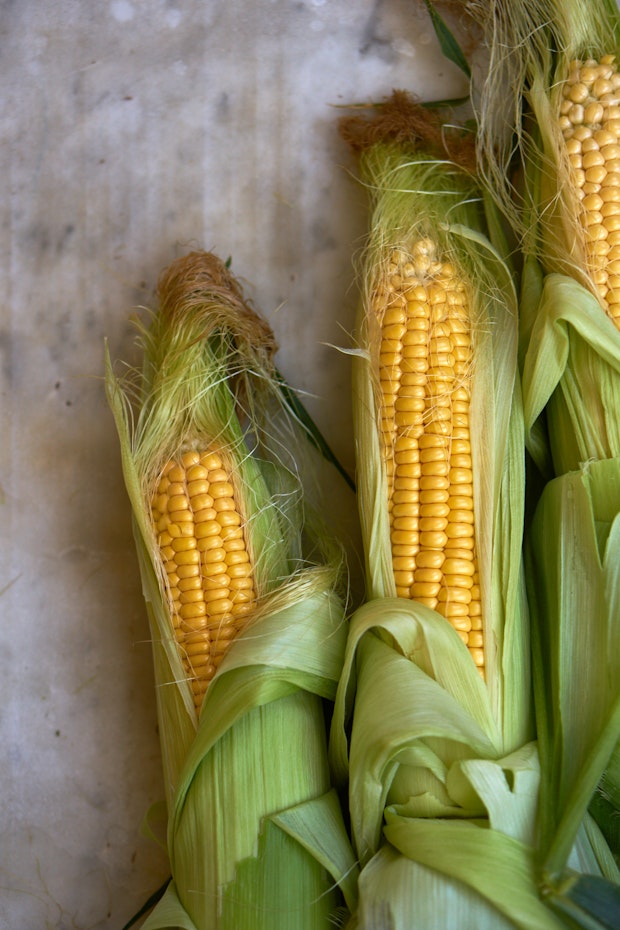 Corn on the Cob Basics
These recipes are all about celebrating corn - shopping for the freshest corn, still in husk, makes a difference!
If you shuck the corn before grilling, keep an eye on it, it can get dried out. Try grilling in the husk to keep in steam.
If you boil the corn in a large pot, definitely shuck it before. Salt the water, boil for 3-5 minutes.
After cooking, if you want to get the corn off the cob to use in salads, sides and more, check out this method using a bundt pan (video -jump to :25 sec).
If you cook a lot of corn and remove it from the cob with the above method, try freezing it for future recipes!
Used cobs can be cleaned, placed in a stock pot and simmered to make a corn stock. Use the stock to bump up the flavor in corn-centric dishes (polenta, risotto, chowder).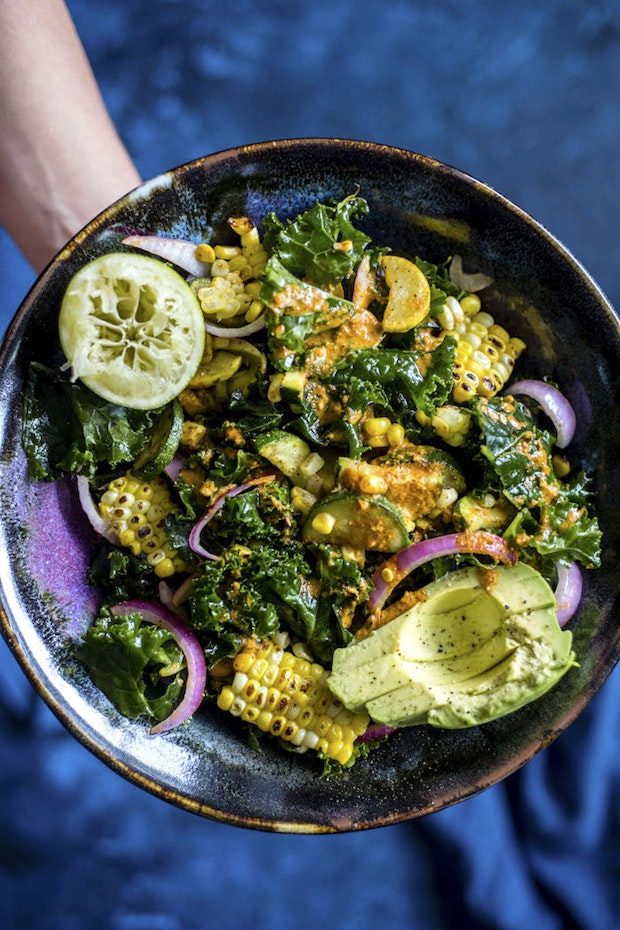 1. Grilled Corn Kale Salad (The Almond Eater)  Throw a few chickpeas in this hearty kale salad, and call it a main. Probably couldn't resist tossing a few cherry tomatoes while I was at it.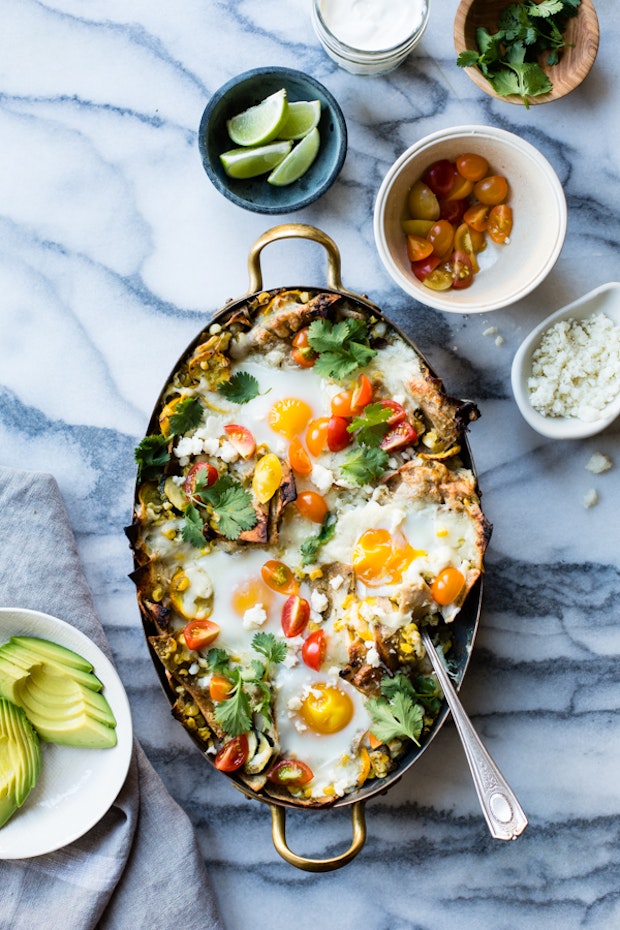 2. Baked Green Chilaquiles with Sweet Corn  (Bojon Gourmet)  A stunner from Alanna - love the idea of making these beautiful chilaquiles with any leftover grilled corn.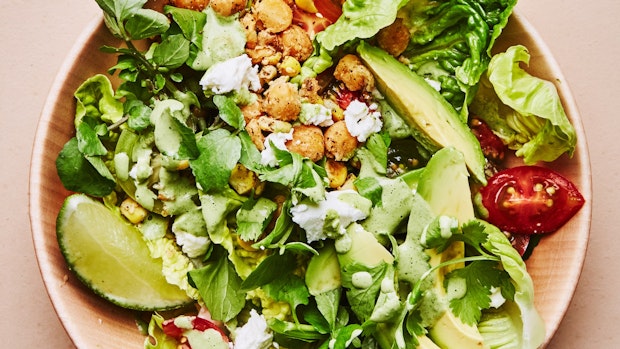 3. Corn & Chickpea Bowl with Miso-Jalapeño Tahini (Bon Appetit) If I could only have one salad this summer, this might be it. Chickpeas, avocado, herbs, summer corn, and an herby miso-tahini dressing - fresh, bright, and satisfying! A perfect, summery, one-bowl meal.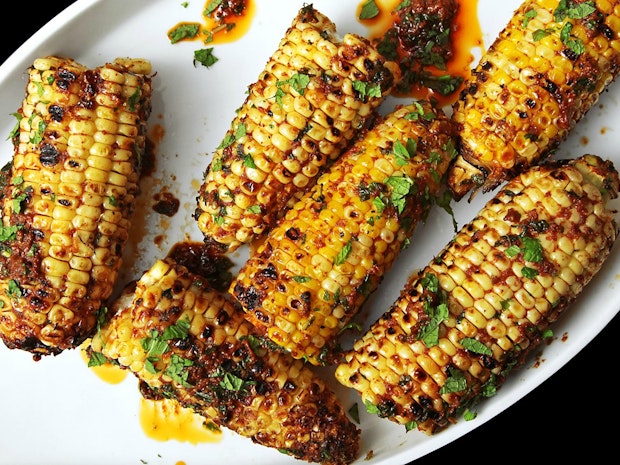 4. Grilled Corn With Harissa and Mint Recipe (Serious Eats)  This might be the most flavor-forward of all the options here, with a strong combination of harissa and cumin.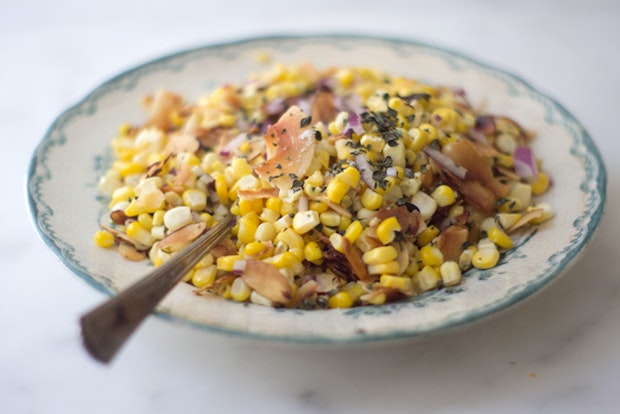 5. Coconut Corn Salad (101 Cookbooks) Five ears of corn, shaved in quick fashion, sautéed in a bit of butter. Tricked out beyond that with thyme, red onions, toasted almonds and coconut. So good!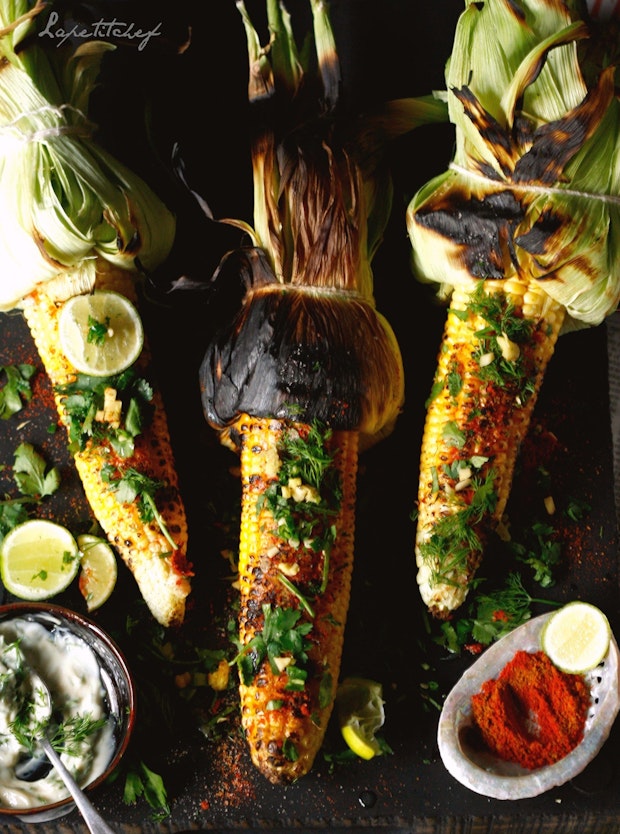 6. Indian Corn on the Cob (La Petit Chef)  Apparently corn on the cob is an Indian street food thing and here's a delicious looking version, with chaat masala as a flavor.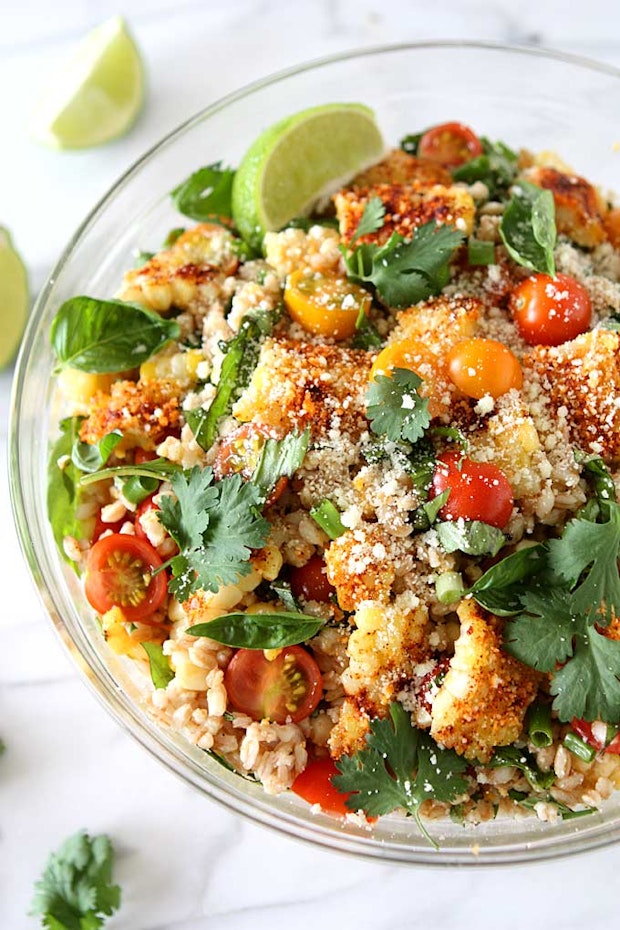 7. Elote Farro Tomato Salad (the Kitchen Paper)  This recipe takes the classic Mexican elite grilled corn, adds farro and turns it into a delicious salad.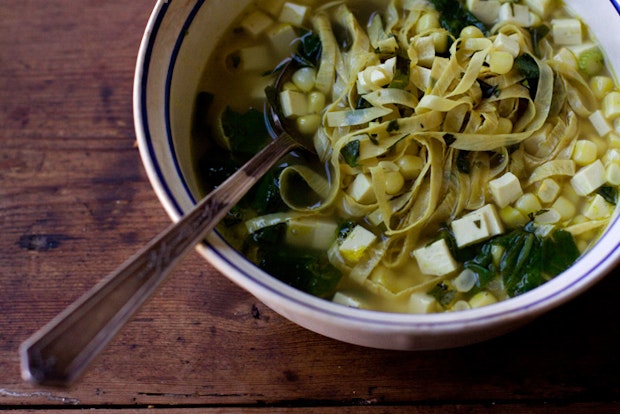 8. Green Curry Broth with Summer Corn (101 Cookbooks) A thin green curry broth, fragrant with garlic, lemongrass, and ginger. Punctuated with fresh corn. There's heat from serrano chiles, and zings of tanginess on account of the fresh lime juice. Spicy and summer in the best way.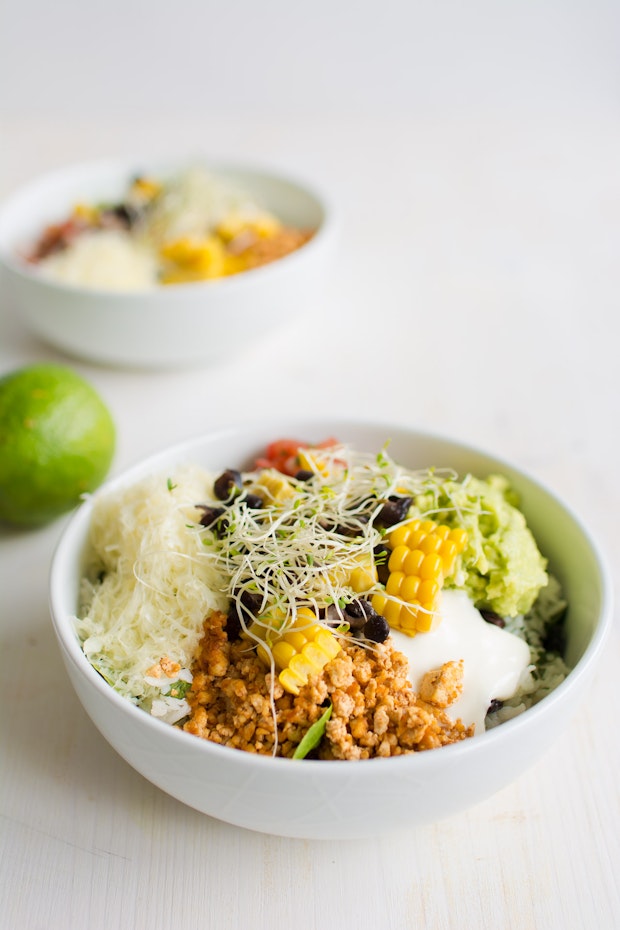 9. Sofritas Style Burrito Bowls with Tofu, Lime Rice and Grilled Corn (Lauren Caris Cooks)  No one loves a good hippie lunch bowl more than me, and this one fits the bill. Love the grilled corn punctuation.



10. Grilled Corn with Sriracha Aioli (Minimalist Baker)  Another vegan masterpiece from MB - this recipe focuses on the vegan aioli, which looks amazing and flavorful.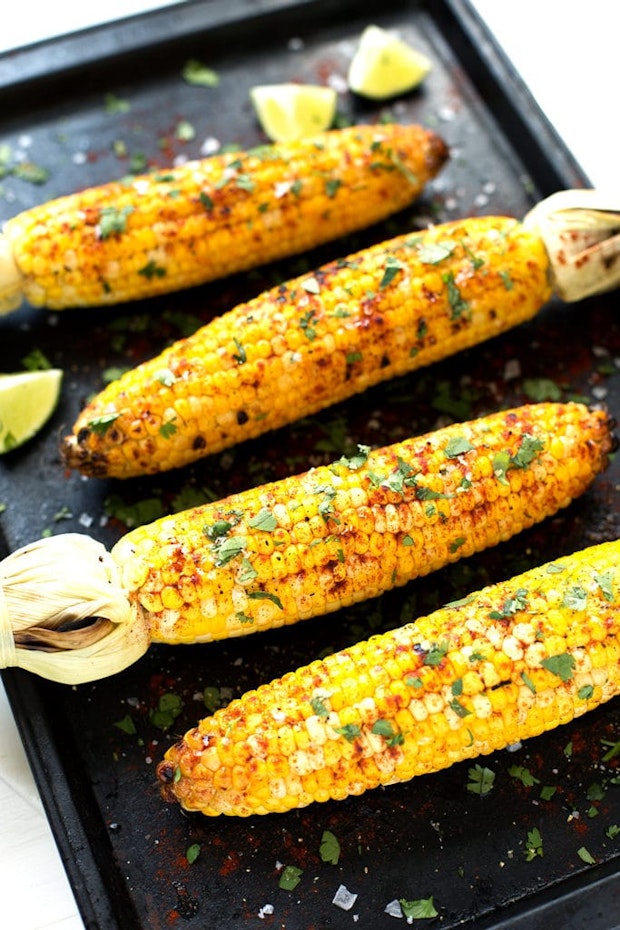 11. Grilled Cilantro, Lime and Paprika Corn on the Cob (Blissful Basil)  Corn on the cob plus lime is a prety classic combination at this point, this vegan version uses coconut oil as an alternative to butter.