Perfect Little Kale Quinoa Bites
Quinoa bites are the perfect on-the-go snack or mini meal. Even better, you can make and freeze them ahead of time.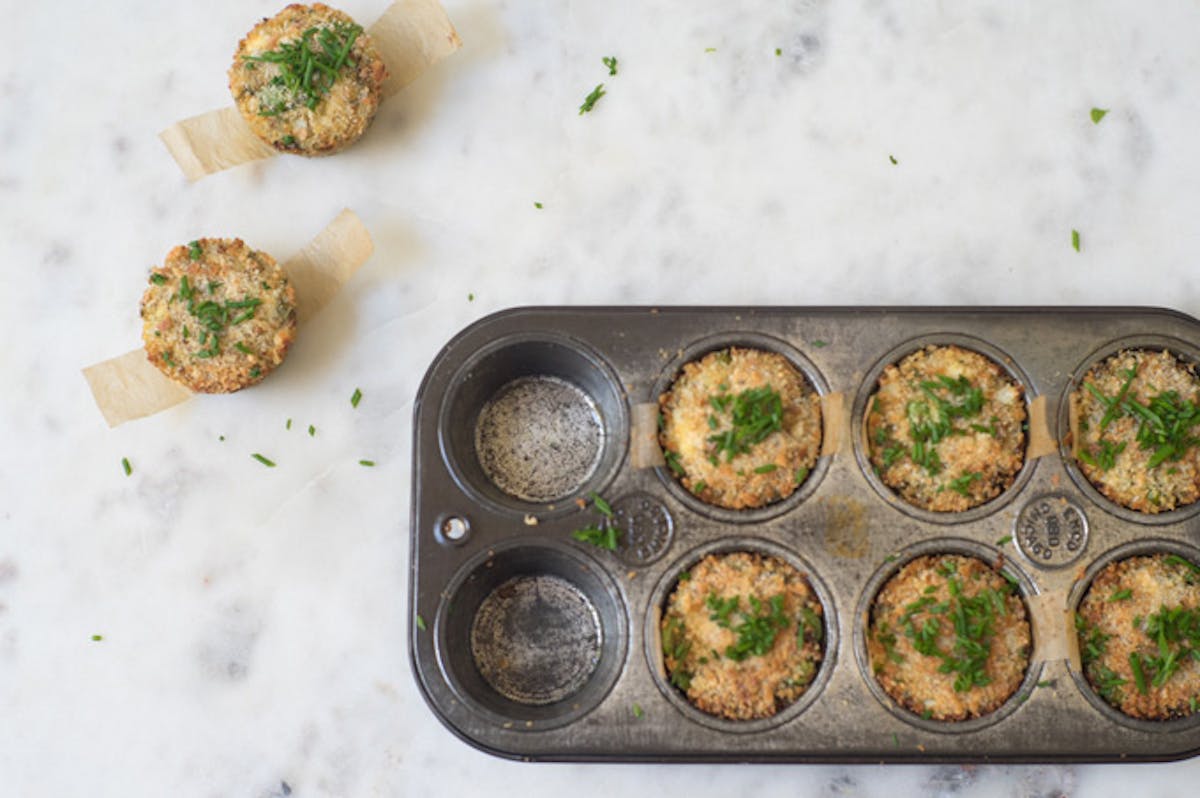 These little kale-packed quinoa bites came with me to Tokyo. I wedged eight of them into a structured container, tucked that into my purse, and onto the flight we went. I know some of you like to know what I bring to eat on flights, and four hours from SFO, I was wishing I'd brought more. My travel pockets were also lined with kishus (holding steady as my favorite winter citrus), a buttery, ripe avocado, and a bar of dark chocolate. The quinoa bites were nearly perfect for travel, in part because you can do most of the prep ahead of time. Here's how.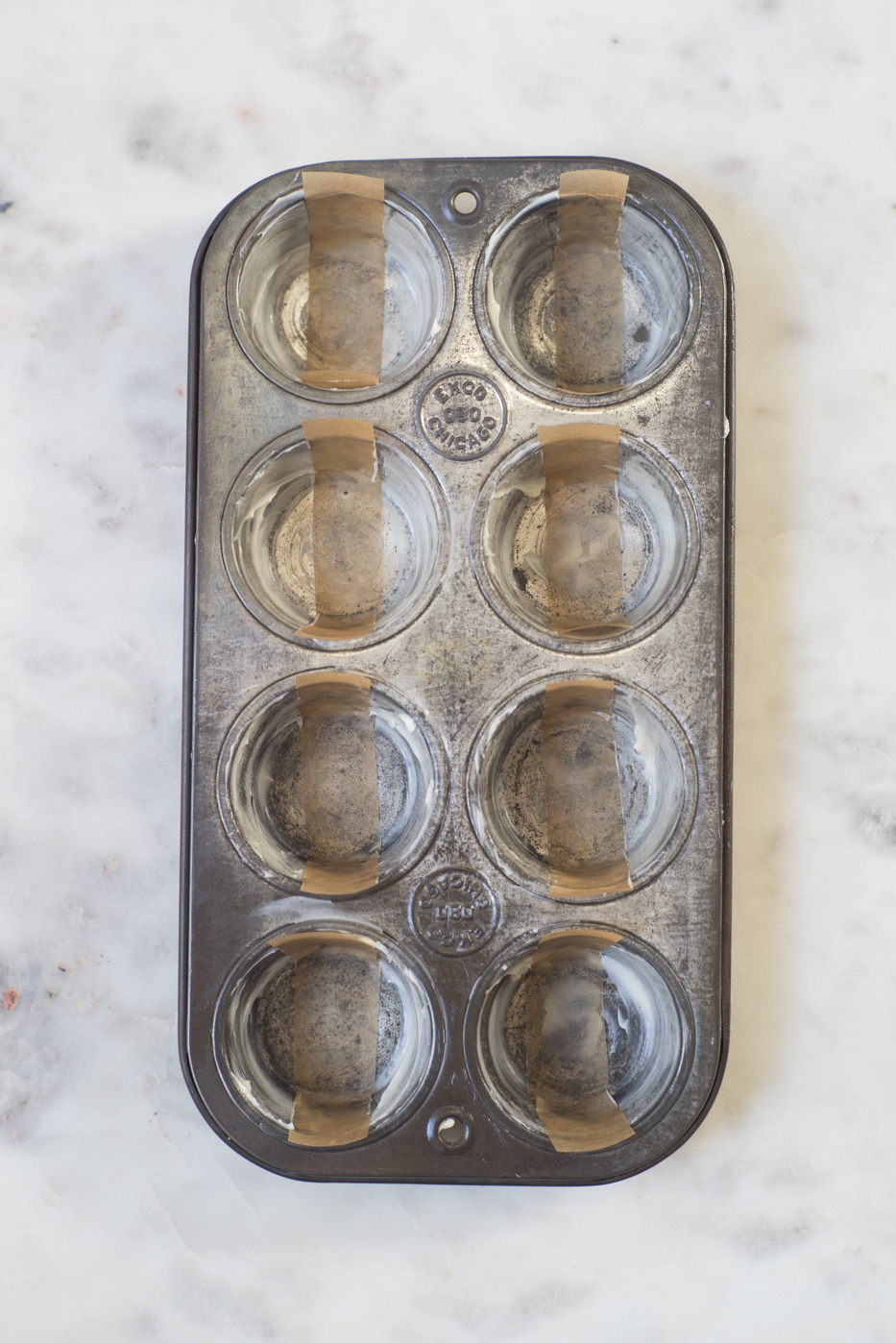 A week before my flight I made a batch, shaped them, froze them, and the morning of my flight baked eight - you could also pan-fry them, if you don't want to heat the oven. The rest were home awaiting my return.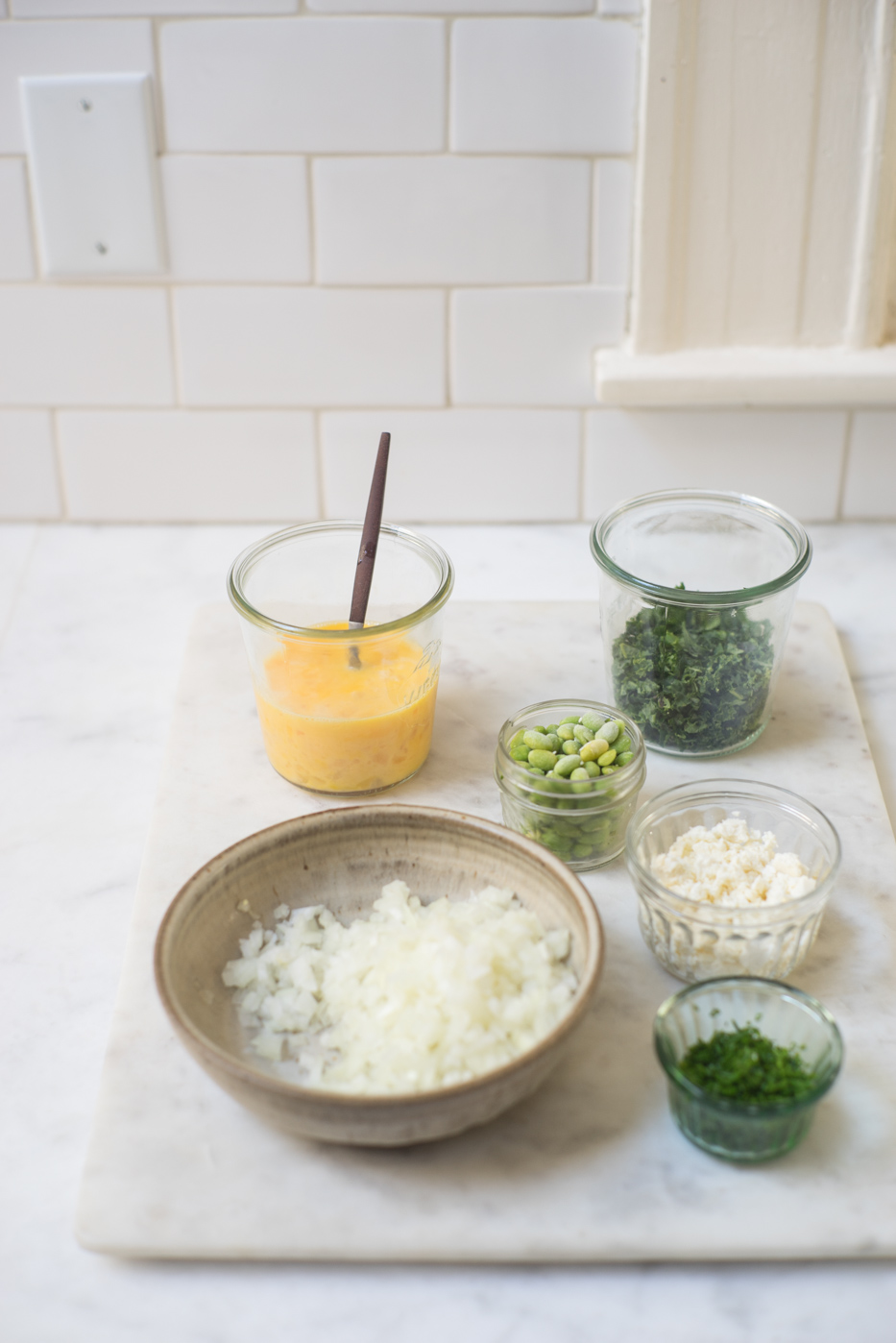 Variations
Part of the charm here is the inherent flexibility of quinoa bites. Feel free to play around with the quinoa base. I went with kale, edamame, feta, because they were on hand, tasty, and needed to be used up. But there are a thousand other combinations to explore. You could do chopped broccoli with goat cheese, or baby fava beans, and chopped asparagus with lemon zest as we head into spring. Or, add an assertive spice blend or curry powder, chopped garbanzos, and green peas.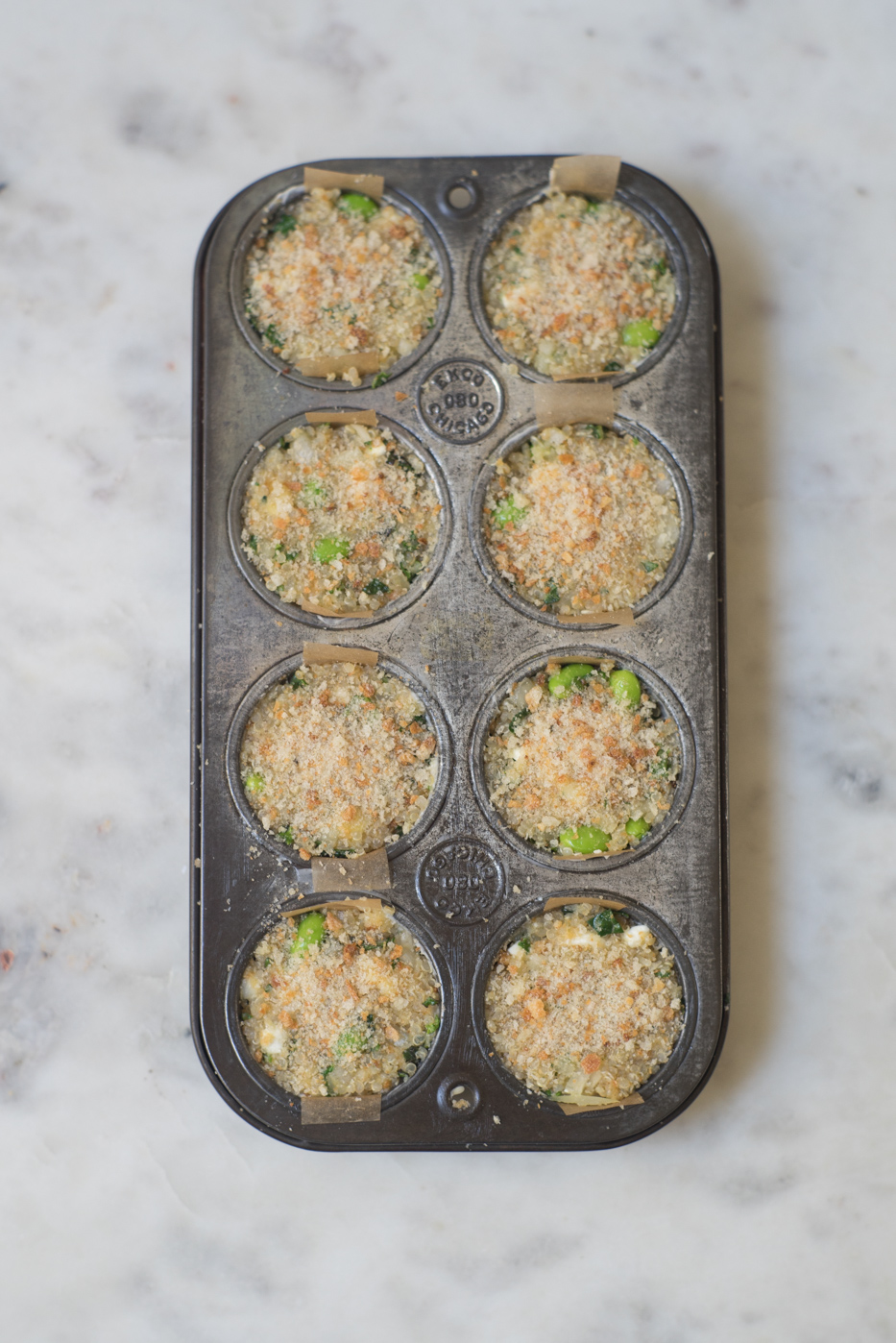 Browse this page if you're looking for other things to cook with quinoa.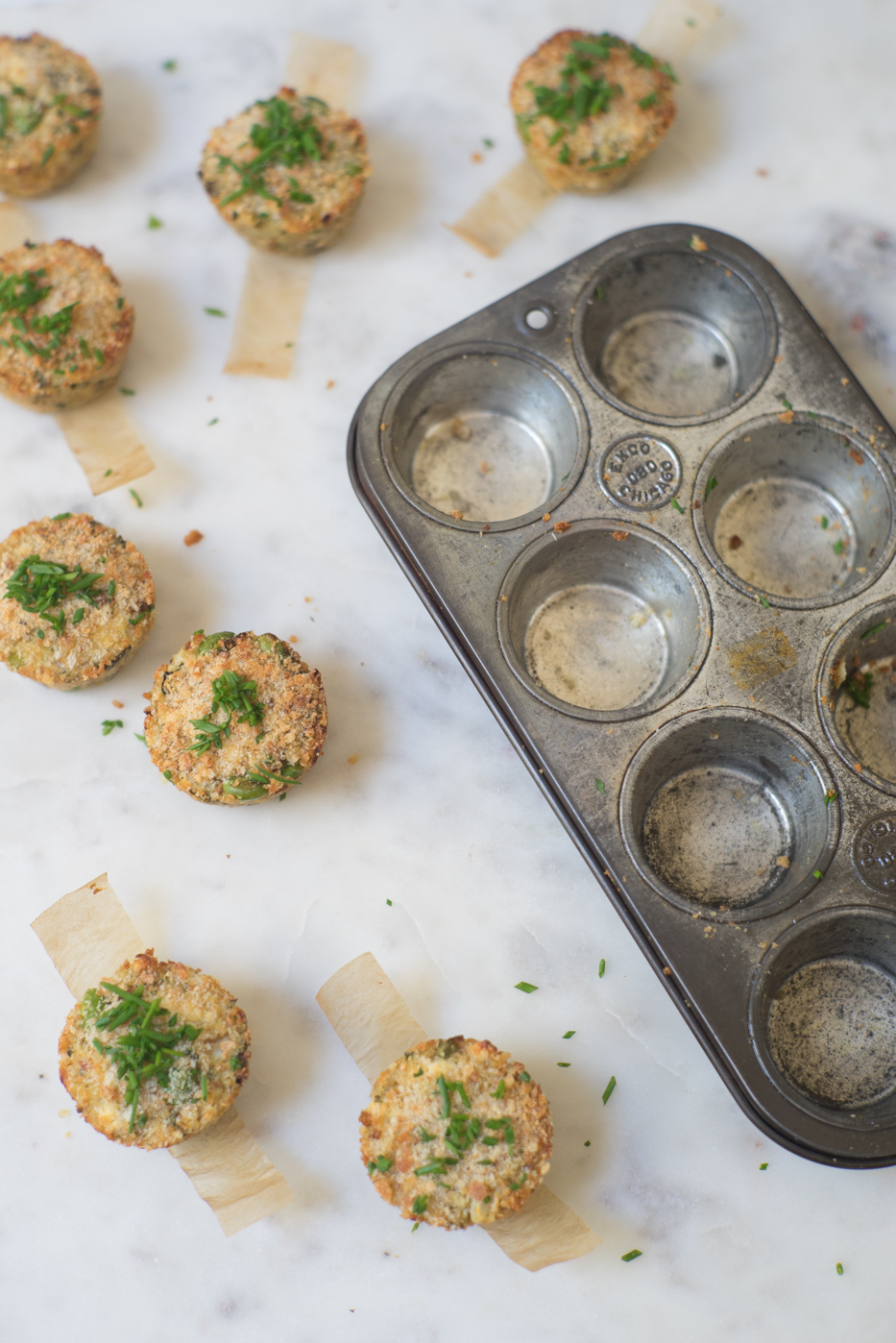 I had a great little trip. Not too long, not too short, and jam-packed. Pictures & and updated Tokyo map to come soon! We found a few special new items to share here, and I'm hoping they won't take too long to arrive. xo -h
More Quinoa Recipes
Kale Quinoa Bites
I baked these, but there is no reason, you can't shape them by hand and pan-fry them. A quick dusting of fine breadcrumbs, or rice flour before placing them in a saute pan results in a fantastic crust if you go that route.
Ingredients
unsalted butter

2 1/2

cups

cooked quinoa, at room temperature

4

large eggs, beaten

scant 1/2 teaspoon fine grain sea salt

1

small onion, finely chopped

1/2

cup

crumbled feta

1

clove

garlic, minced

1

cup

very finely chopped kale

1/2

cup

shelled edamame

3/4

cup

breadcrumbs

to serve: avocado, chives.
Instructions
Preheat oven to 375F, with a rack in the top third.

Butter mini-muffin tins generously, and line with a strip of parchment paper in each indent, this makes popping the bites out of the pan after either baking or freezing simple (see photo).

Combine the quinoa, eggs, and salt in a medium bowl. Stir in the onion, feta, garlic, kale, and edamame. Stir in most of the breadcrumbs, and let sit for a few minutes so the breadcrumbs can absorb some of the moisture. Fill the prepared muffin tins with the quinoa mixture, pressing the mixture down, and then sprinkling with the remaining breadcrumbs. Bake for 25-30 minutes or until baked through and deeply golden crusted.

Remove the quinoa bites from the pans after a few minutes. Enjoy either hot, or at room temperature spread with salted avocado and lots of chopped chives.
Related Recipes
More Recipes
Popular Ingredients