Mushroom Scallion Tartine with Poblano Yogurt
A substantial, delicious, mushroom sheet pan sandwich recipe. You roast a bunch of mushrooms and scallions in a hot oven, whip up a simple poblano yogurt while those are roasting. So good!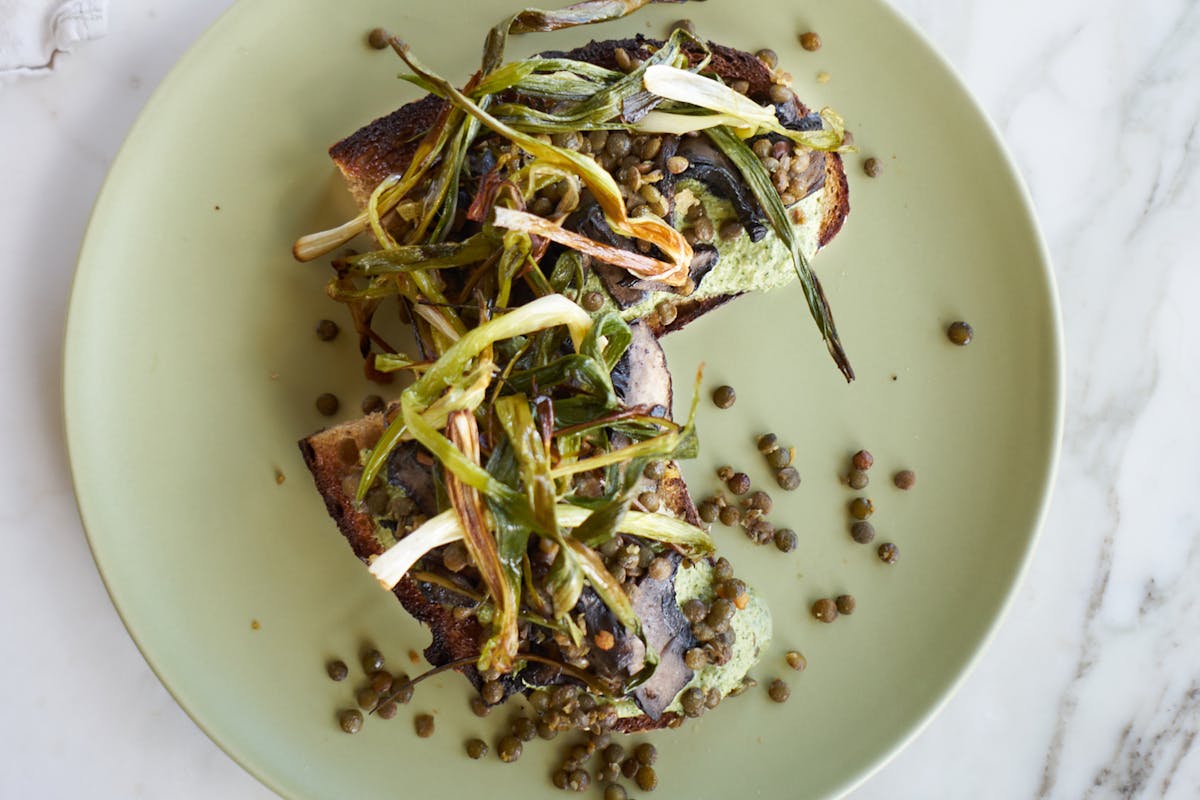 I think of this as a sheet pan sandwich recipe. You roast a bunch of mushrooms and scallions in a hot oven as your main components. And you whip up a simple poblano yogurt while those are roasting. Pile everything high on top of hearty slices of well-toasted bread, and you're set.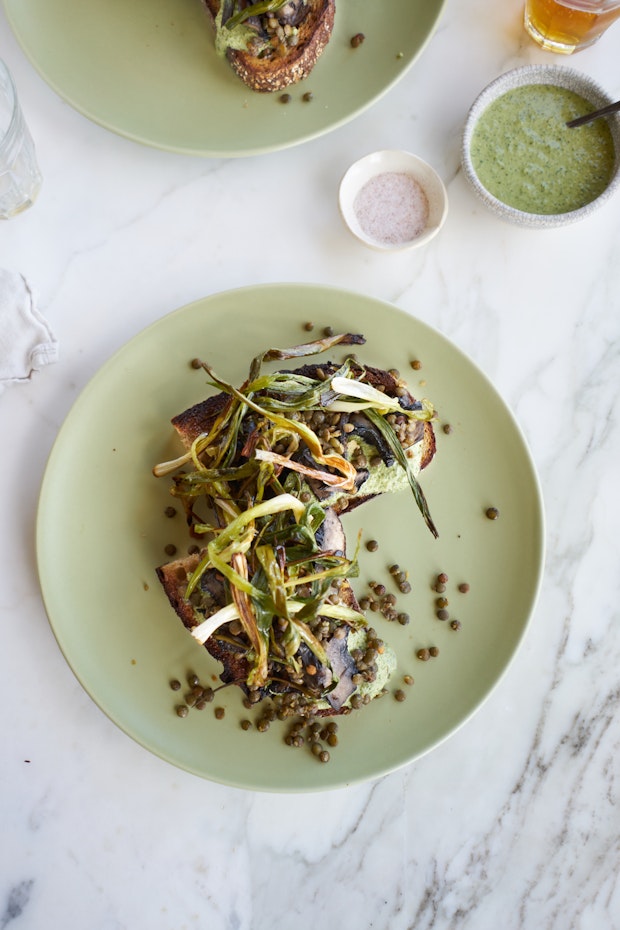 The poblano yogurt is a key component here, but I totally understand if you want to skip out on it because of time, lack of poblanos, or you're anti-chile. No problem, just about any flavor-forward yogurt slather will do in its place. You could simply crush a clove of garlic into some paste with a pinch of salt, and stir that in your favorite plain yogurt - also delicious. Or, whisk a tablespoon of harissa paste into your yogurt.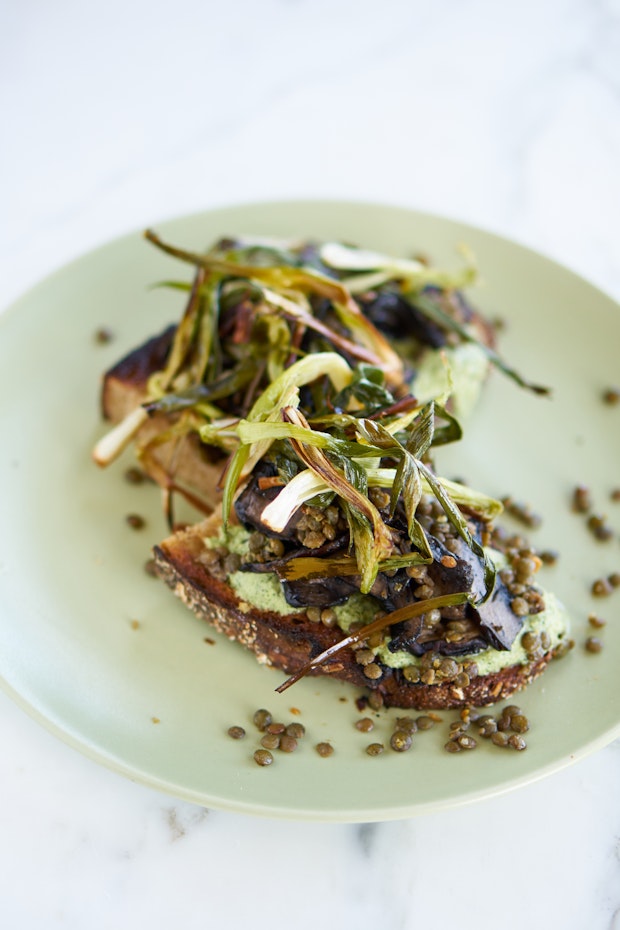 Mushroom Scallion Tartine with Poblano Yogurt
To make these vegan, use a dairy-free yogurt. To make them gluten-free, substitute a gluten-free bread.
Ingredients
12

ounces

fresh mushrooms, sliced 1/4-inch thick

3

tablespoons

extra virgin olive oil

salt and pepper

2

bunches of scallions, trimmed

4

large slices of hearty, whole-grain bread

1

cup

Poblano Yogurt* (recipe below)

1

cup

cooked lentils, or white beans
Instructions
Heat the oven to 450F. Toss the mushrooms with 2 tablespoons of the olive oil and a sprinkling of salt and pepper. Arrange in a single later on a baking sheet, cover with aluminum foil (or parchment paper), and bake for about 20 minutes, flipping once along the way. Get the scallions in there next. Slice each of the scallions in half lengthwise, and on a separate baking sheet, toss them with the remaining olive oil. Place in the oven for about 15 minutes. When each is done, remove, and set aside. While the mushrooms and scallions are roasting, toast the bread, either in the oven or with a toaster, and if you haven't made the poblano yogurt* yet, whip that up as well.

To serve, slather each piece of bread with the yogurt, arrange a few mushrooms on top, and finish with lentils, and the roasted scallions.
Notes
*To make the Poblano Yogurt, you'll need 3 poblano chiles, 1 cup of plain yogurt, 2 cloves of garlic, peeled, 1 handful of herbs - cilantro, mint, basil (optional), and a generous pinch of salt.
Using metal tongs, one at a time, char the poblanos over the open flame of a gas stove or grill. Alternately, you can blast them under a broiler. Turn until they are completely blistered, a couple of minutes per side. Transfer them immediately to a glass of stainless steel bowl, and cover the bowl with plastic wrap for 5-10 minutes. Use a paring knife to scrape the charred skin off each chile, cut open, and remove any seeds, ribs, and stems. Use a hand blender (or food processor) to puree the poblano chiles with the yogurt, garlic, herbs, and salt until smooth. Thin with a few little splashed of water if needed. Keep refrigerated for up to a week. Makes about 2 cups.
Related Recipes
More Recipes
Popular Ingredients