Sandwich Recipes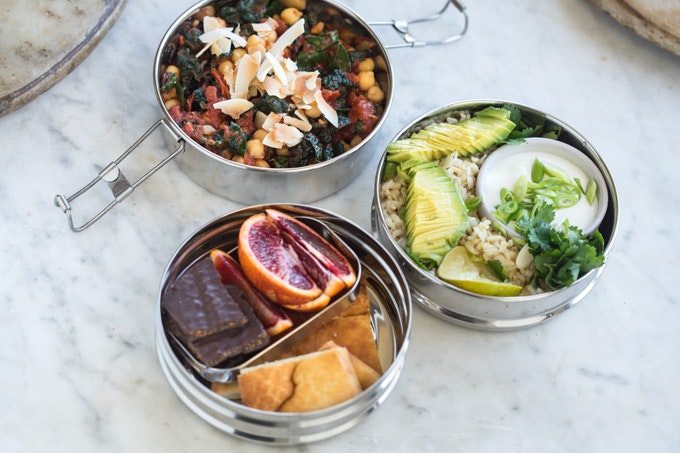 A blitz of recipes to keep you out of the lunch idea rut.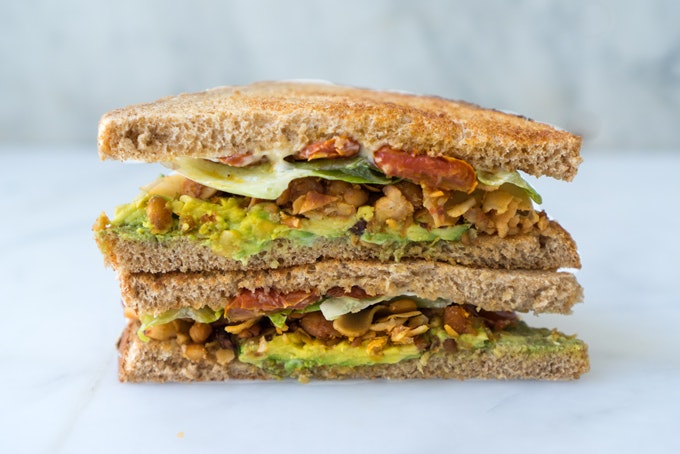 A coconut bacon BLT sandwich made with a wildcard ingredient. A perfect summer sandwich for all your vegan, vegetarian, and plant-based eaters.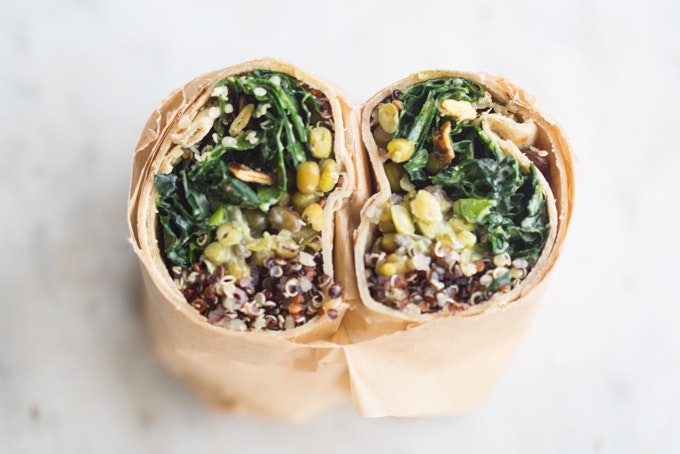 Vegan burritos packed with all the good stuff - quinoa, mung beans, and lots of kale - tossed with a creamy, serrano-spiked avocado dressing.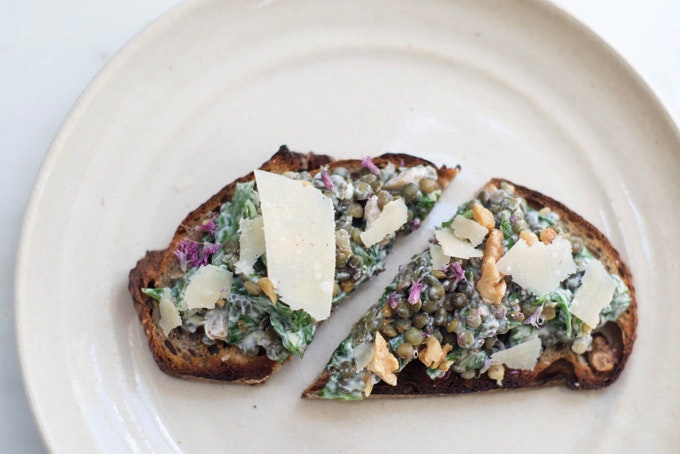 Have you seen the little book, Lunch at the Shop: The Art and Practice of the Midday Meal? It's great on many fronts, and I made these Lentils folded into Yogurt, Spinach, and Basil from it.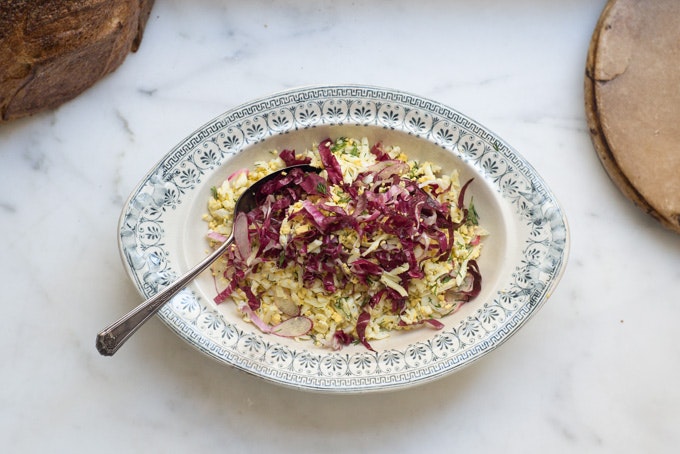 Shredded Egg Salad - made by shredding hard-boiled eggs on a box grater. It makes a light, fluffy, bright egg salad, and I must say, a nice alternative to chopped, heavily dressed versions of the classic.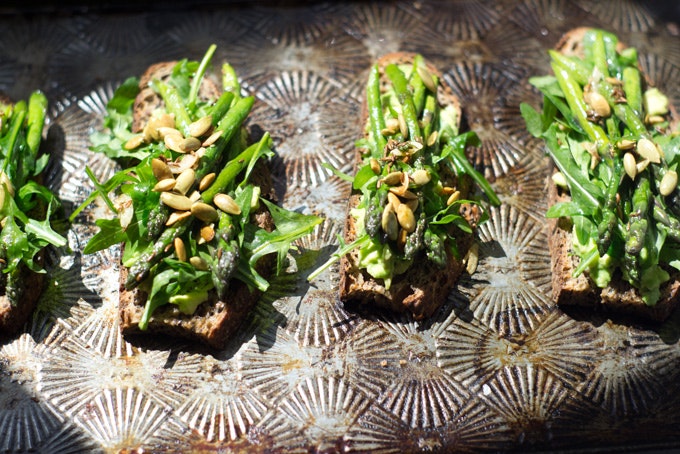 An excellent impromptu springtime lunch tartine: avocado smeared across toasted day-old slabs of sesame bread, layered with arugula and garlicky caraway asparagus + toasted pepitas.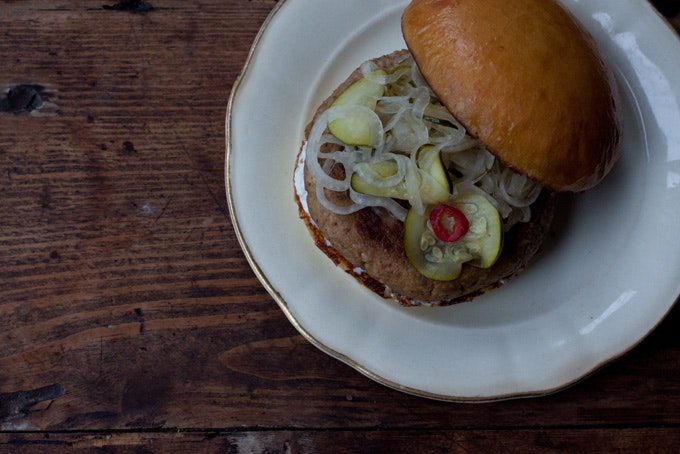 Seasoned with a good amount of cumin, cayenne and mustard, these are hearty, filling, easy to make, dump-everything-in-the-food processor tofu burgers.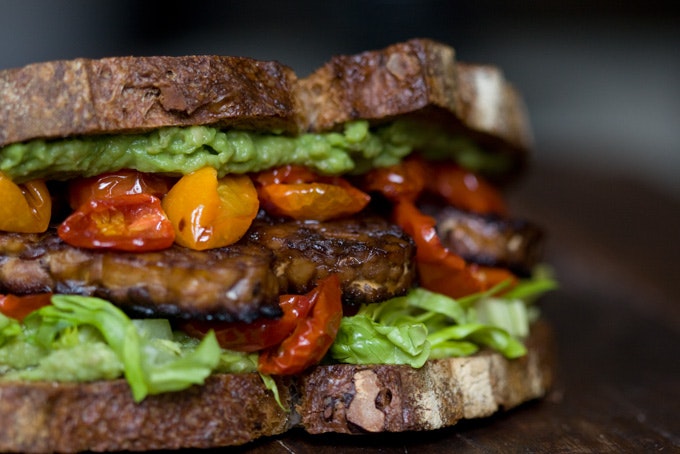 A vegetarian TLT sandwich inspired by the classic BLT sandwich. This version includes chipotle-marinated tempeh alongside oven-roasted cherry tomatoes, a bit of shredded lettuce, and a generous avocado slather on a thin slice (or two) of great bread.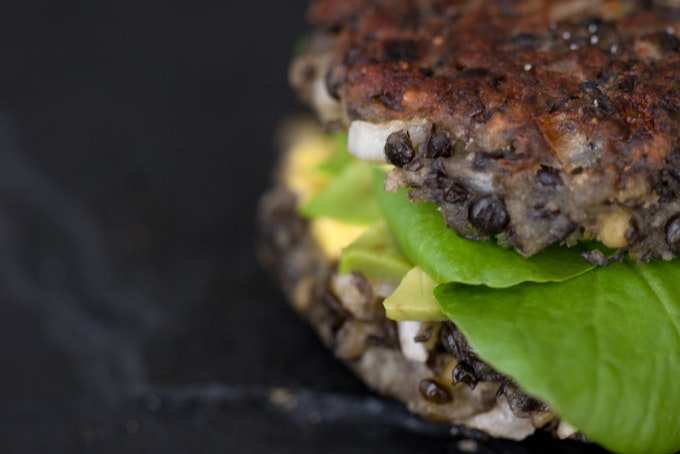 Tasty, hearty vegetarian lentil burger recipe. Slathered with saffron yogurt and stuffed with avocado, lettuce, and onions.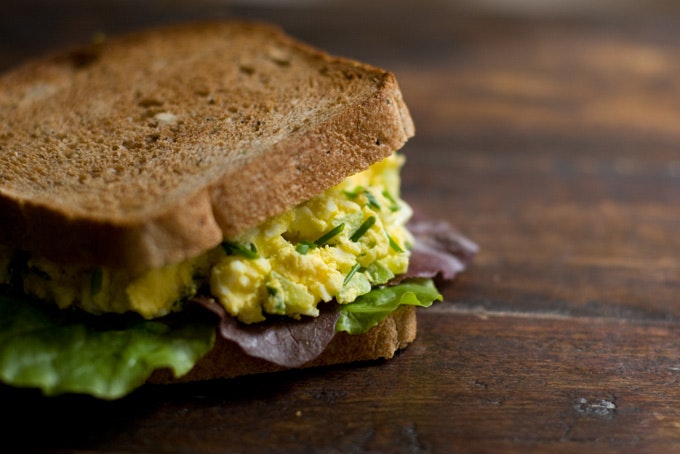 The egg salad sandwich recipe I turn to multiple times a week. Light on the mayo, with good quality eggs, chopped celery, and a sprinkling of chives on thinly sliced whole grain bread.
Sandwich Recipes
More Recipes
Popular Ingredients