Ten Lunch Ideas that Spark Joy
A blitz of lunch ideas and recipes to keep you out of that midday rut. A bunch of favorite lunch links to make lunch life easier and more inspiring!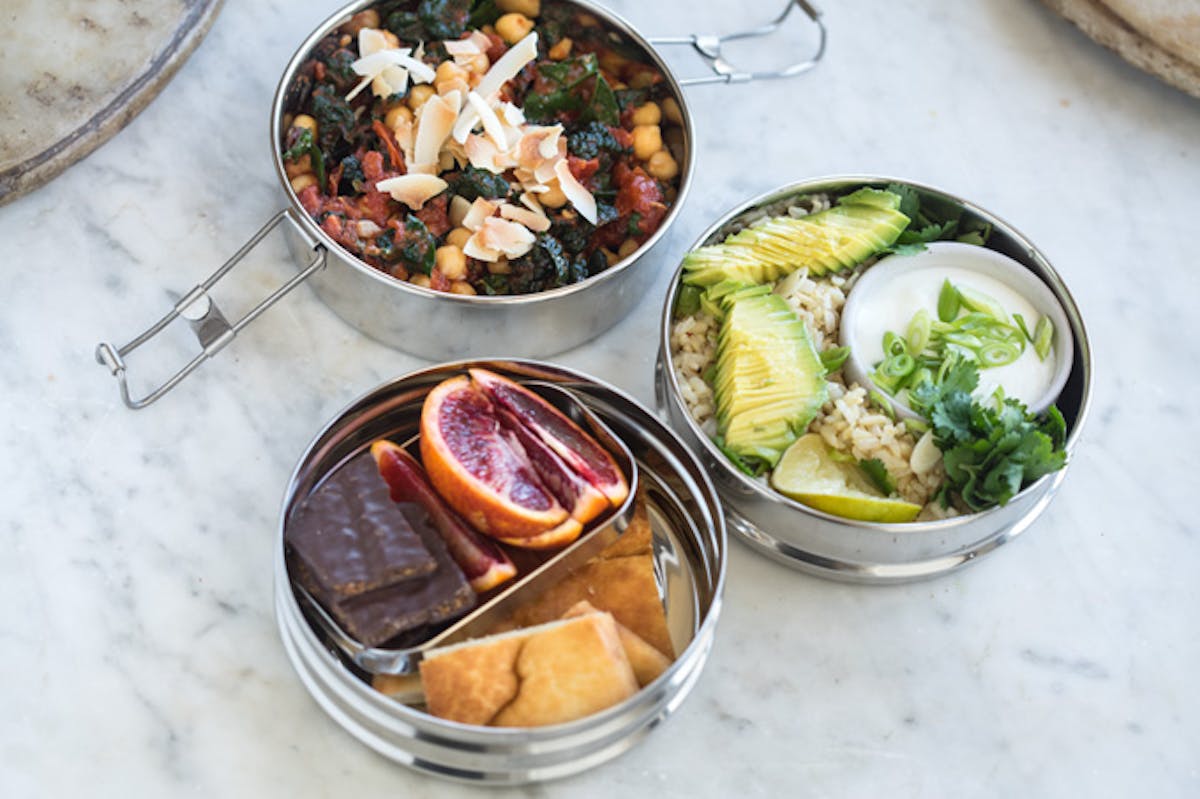 There are so many great lunch ideas here! Technically, we're talking more than ten, but you get the idea. Inspiration for stepping up to the everyday lunch challenge.

1. Easy Pita Lunch Ideas - (Love & Lemons)
Four brilliant pita-centric lunches I want to eat right now. Easy to pack in lunch boxes & quick to pull together. Think smashed avocado and sunflower seeds, and red pepper hummus with chickpeas. Get the recipes here.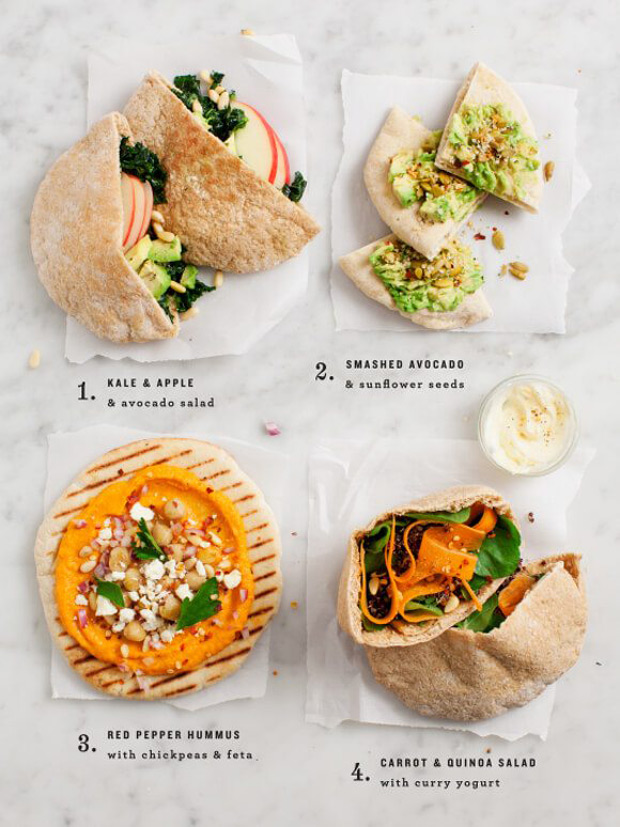 2. Vegetarian Lunch Ideas: One Sauce / Three Ways - (101 Cookbooks)
Three on-the-go type lunches that don't require reheating based on a single favorite tomato sauce. Tweak the main sauce a bit day by day, and create a pasta bowl (day one), a lazy chana masala (day two), and a spicy dipping sauce for quinoa patties (day three). Get the recipes here.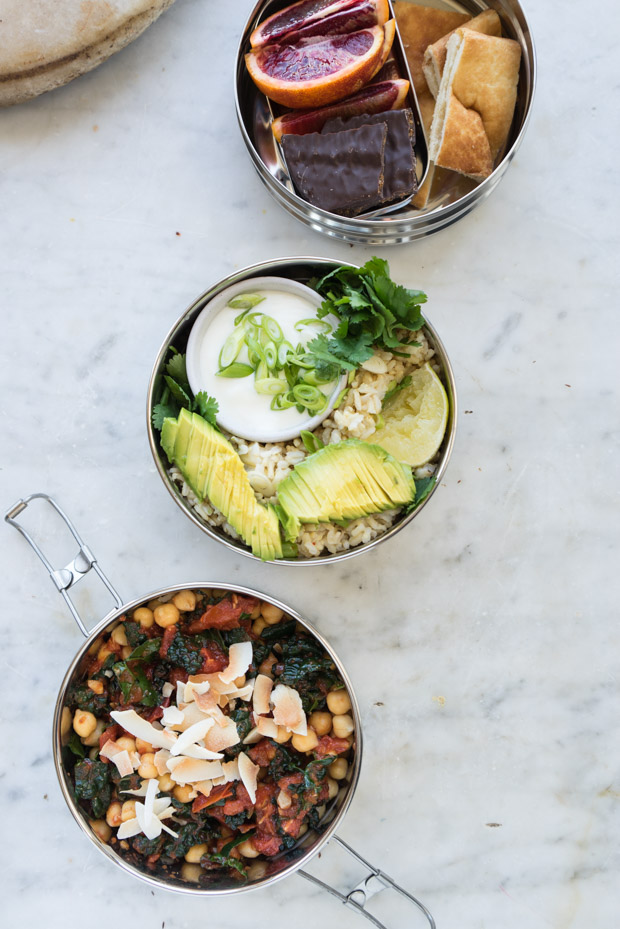 3. Feeding Babies: Lunchbox Edition - (Sprouted Kitchen)
Really thoughtful post by Sara Forte on kid lunches. Lots of great ideas, and recipes to jump off from here. Kid-friendly, but I love some of these ideas for adults too! Scan the comments - some other great suggestions in there too. :) Lots of ideas here.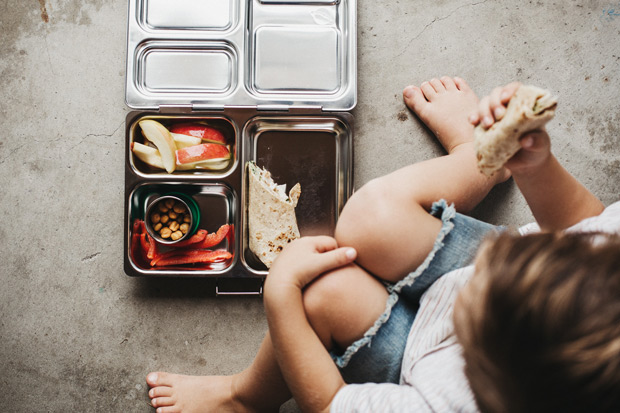 4. 13 Greatest Hits from Amanda Hesser's Kids' Lunches - (Food52)
I love this ongoing series where Food52 co-founder Amanda Hesser chronicles the lunches she packs for her twins. Lots of fantastic ideas and inspiration here w/ some great veg/vegan ideas threaded throughout. See the list here.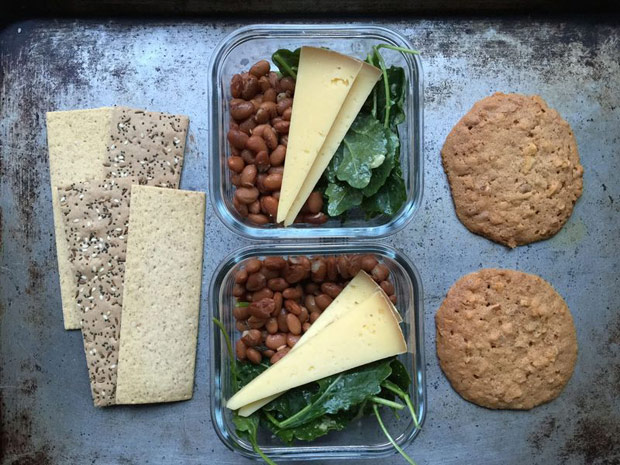 5. Cold Soba Noodles - (101 Cookbooks) -
The sort of thing I like to take on flights. Nearly everyone loves noodles, here they're paired with tofu matchsticks, and a favorite shallot-ginger paste. Looking at the shot now, I think I'll add some edamame the next time around. Get the recipe here.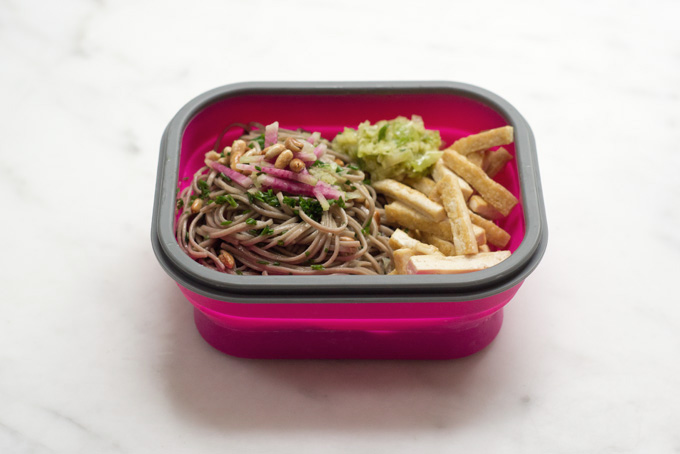 6. Kids Lunchbox Ideas (+ Healthy Banana Date Orange Cookies) - (My Darling Lemon Thyme) - Emma has some great ideas here, bonused out with a delicious riff on one of my favorite cookies. Get the recipe here.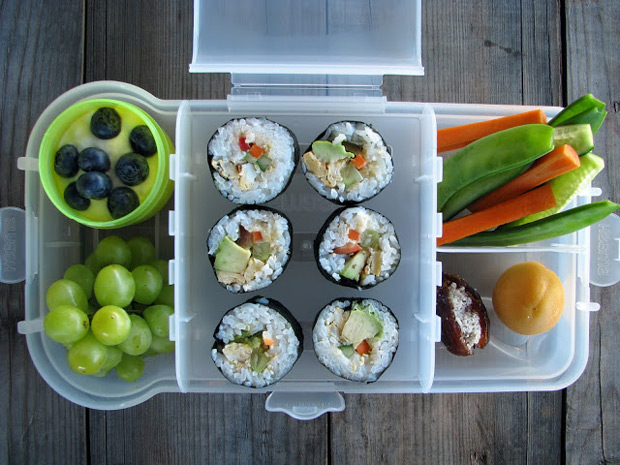 7. Rainbow Spicy Tofu Sushi Burritos - (Bojon Gourmet)
We make sushi burritos all the time, and Alanna's version is fantastic. You really don't need special equipment to make them, and everyone can put as much or as little of each filling as they want. Sushi burritos are travel-friendly, filling, and you don't need a plate or utensils to enjoy them. Get the recipe here.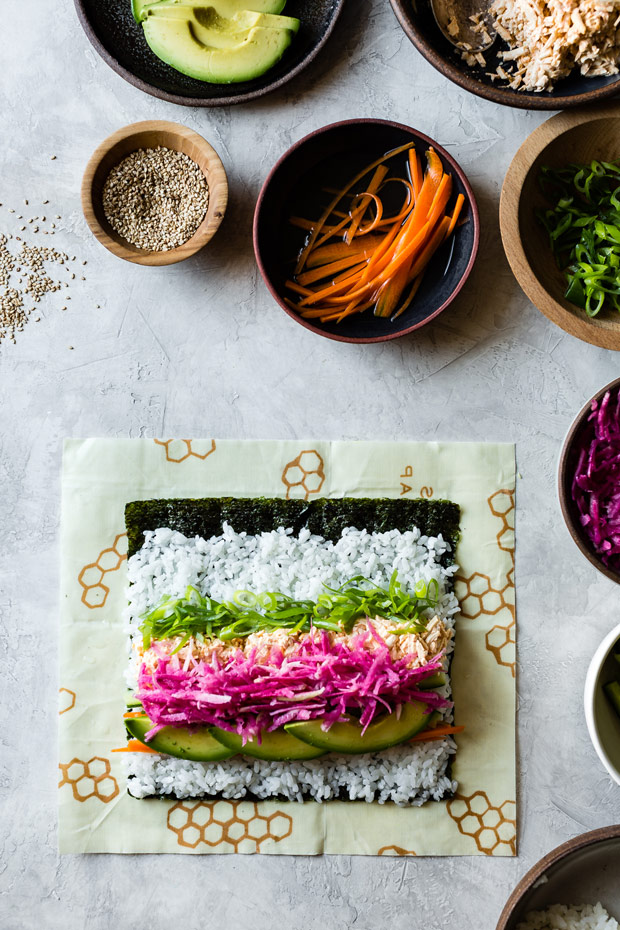 8. Epic Tiffin Lunches - (Food Fun & Frolic)
Not a link to a recipe persee, but plenty of lunch inspo here. I love Delhi-based Hina's Insta-feed because of her tiffin lunches. Tiffin lunches are one of my favorite things (second only to thali plates). For example: this one, this one, this one, and this one. Follow Hina here.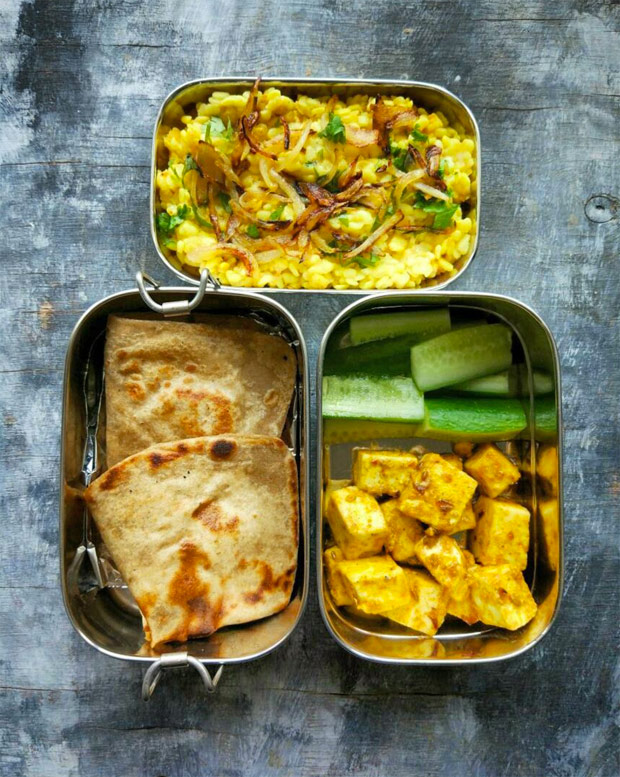 9. Onigirazu / Rainbow Sushi Sandwich - (Potluck at Oh My Veggies)
Top of my to-make list, look at this rainbow beauty! Make it with brown rice or quinoa for even more nutritional boost. Get the recipe here.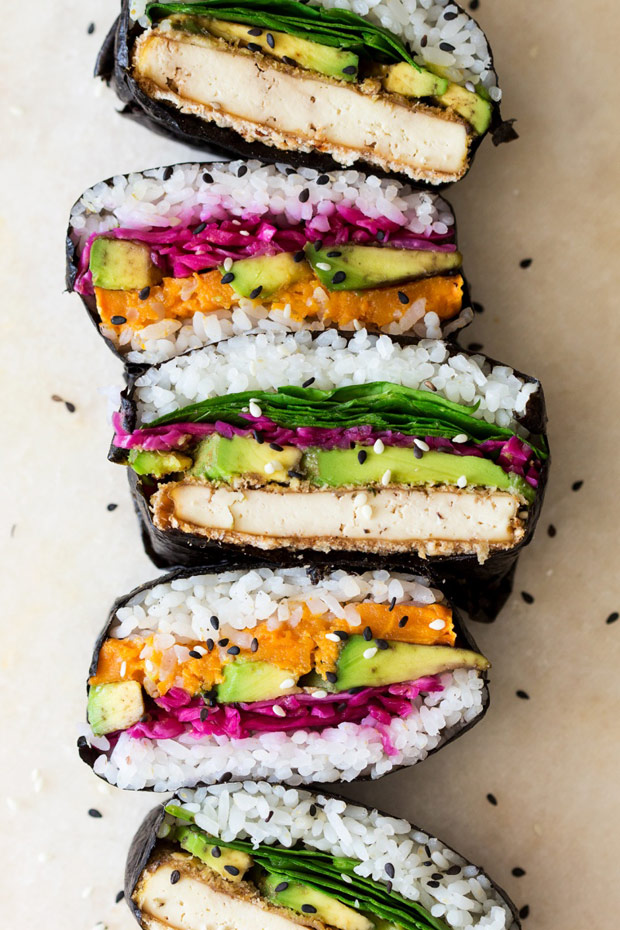 10. Super Onigiri - (101 Cookbooks)
And along similar lines - everyone loves onigiri! Make them with leftover rice and whatever fillings and seasonings you have on hand.Get the recipe here.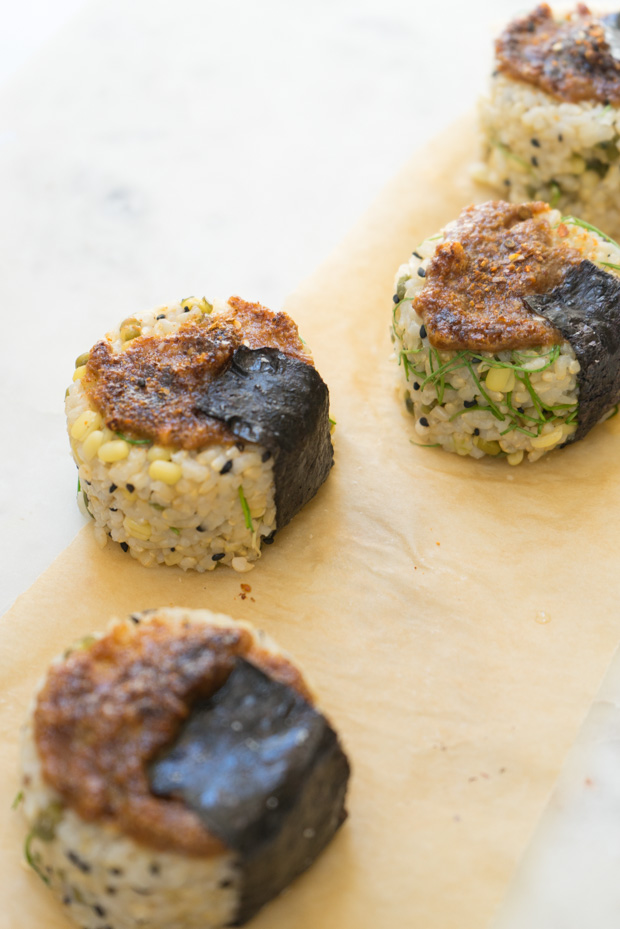 Enjoy!