All Things Pesto Recipe
Pesto season is on. Here's my favorite pesto recipe alongside a handful of other pesto-centric preparations, suggestions, and links.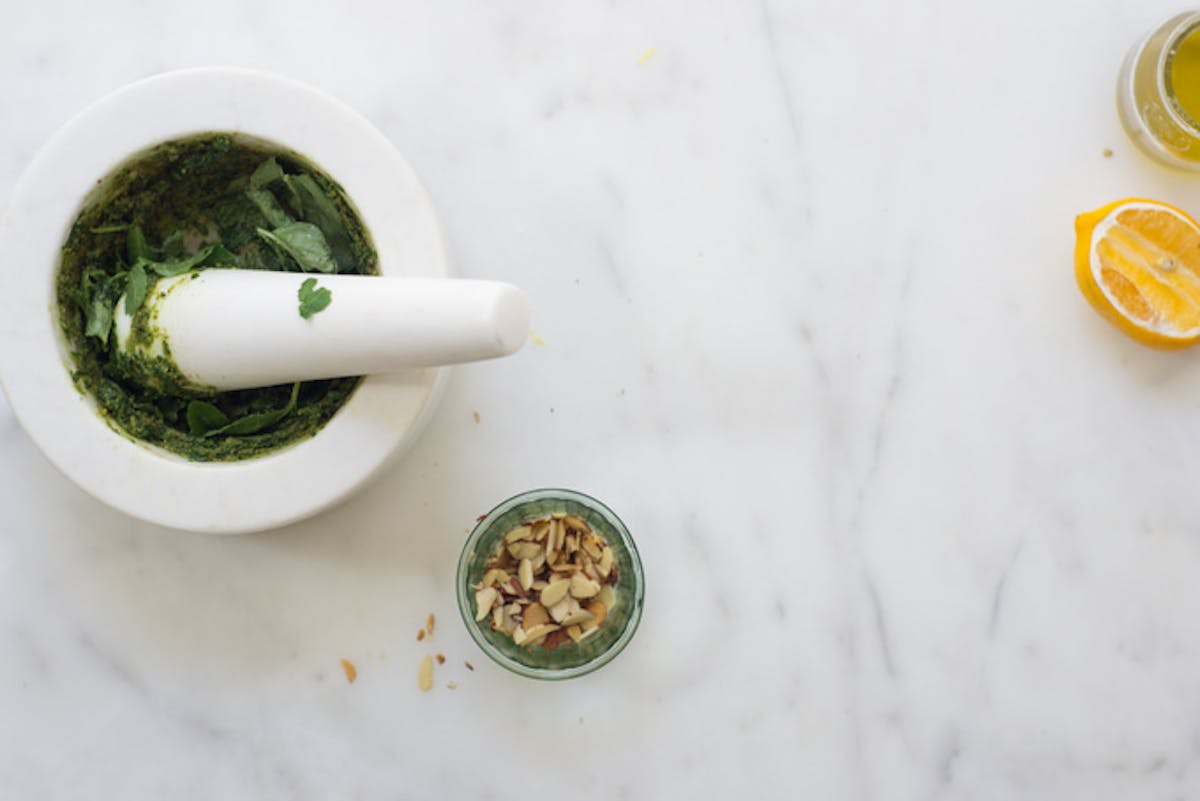 I noticed a number of great pesto-centric recipes deep in the 101 Cookbooks archives, and thought it might be helpful to pull a few of them to the forefront. The smell of basil in summer, and the fragrance that takes over a kitchen when preparing big batches of pesto is one of my favorite things. For those of you who haven't made it yourself before, pesto also freezes nicely, so you can make a good amount while you're at it. Later in the year, just a quick thaw, and you're set. I've also included sun-dried tomato, as well as broccoli versions below, for when you're lenient with the definition of pesto, and are ready to switch things up a bit ;)....xo -h
How to Make Pesto like an Italian Grandmother: This favorite, stunning, vibrant pesto recipe was taught to me by my friend Francesca's mother who came to visit from Genoa, Italy (nearly ten years ago now!) - hand-chopped basil, garlic, Parmesan, olive oil and pine nuts.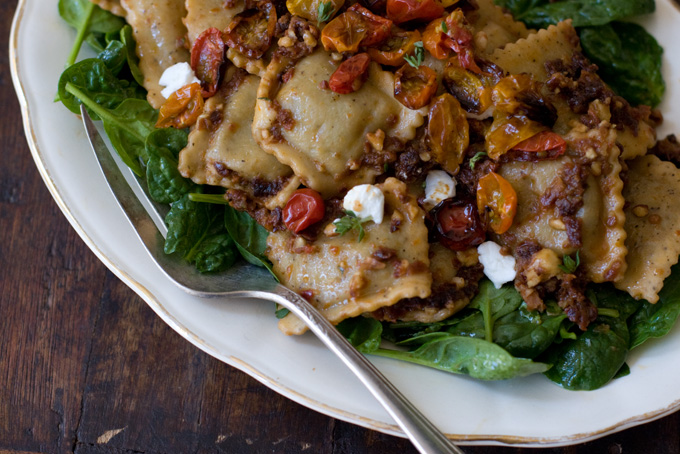 Red Pesto Ravioli: For the sun-dried tomato lovers out there. Goat-cheese raviolis tossed in a sun-dried tomato red pesto sauce, served over baby spinach.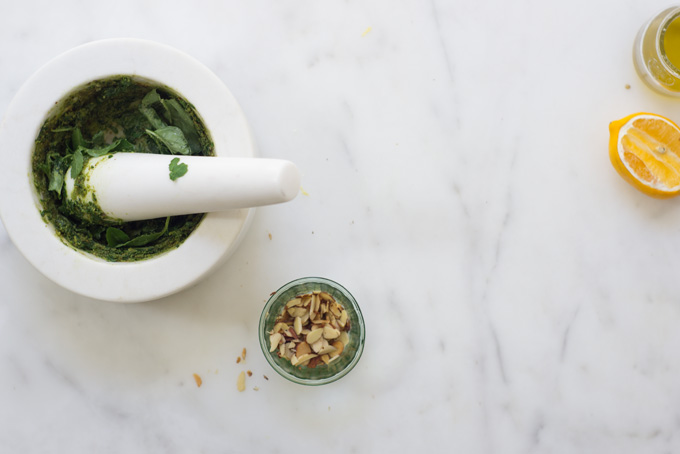 Five Herb Pesto:If you want to switch things up a bit, this is a summer pesto made from a mix of coriander, basil, arugula, oregano, and chives.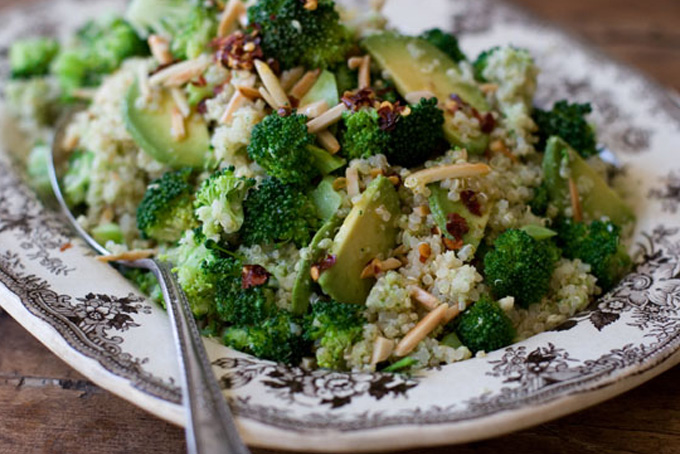 Double Broccoli Quinoa: This is another favorite - I cook up lots of broccoli, then puree half of it into a pesto. The other half is cut into little florets. Toss the broccoli with some quinoa, sliced avocado and a drizzle of feisty chile pepper oil, and you've got a nice meal on your hands.
Other pesto-centric recipes that have caught my eye:
- Lentil "Meatballs" in Lemon Pesto (Sprouted Kitchen)
- Farro Risotto & Purslane Pistachio Pesto (Local Milk)
- Asparagus Pesto Pizza with Oil-Cured Olives and Lemon Ricotta (Bojon Gourmet)
- Spaghetti Squash with Kale Pesto and Burrata (Food52)
- Pesto Potato Salad with Green Beans (Smitten Kitchen)
- Arugula Caprese Salad with Kale Pesto (Sprouted Kitchen)