Black Sesame Otsu Recipe
The Black Sesame Otsu recipe from Super Natural Every Day - soba noodles and tofu slathered in a thinned-out, salty-sweet black sesame paste, then topped with lots of sliced green onions.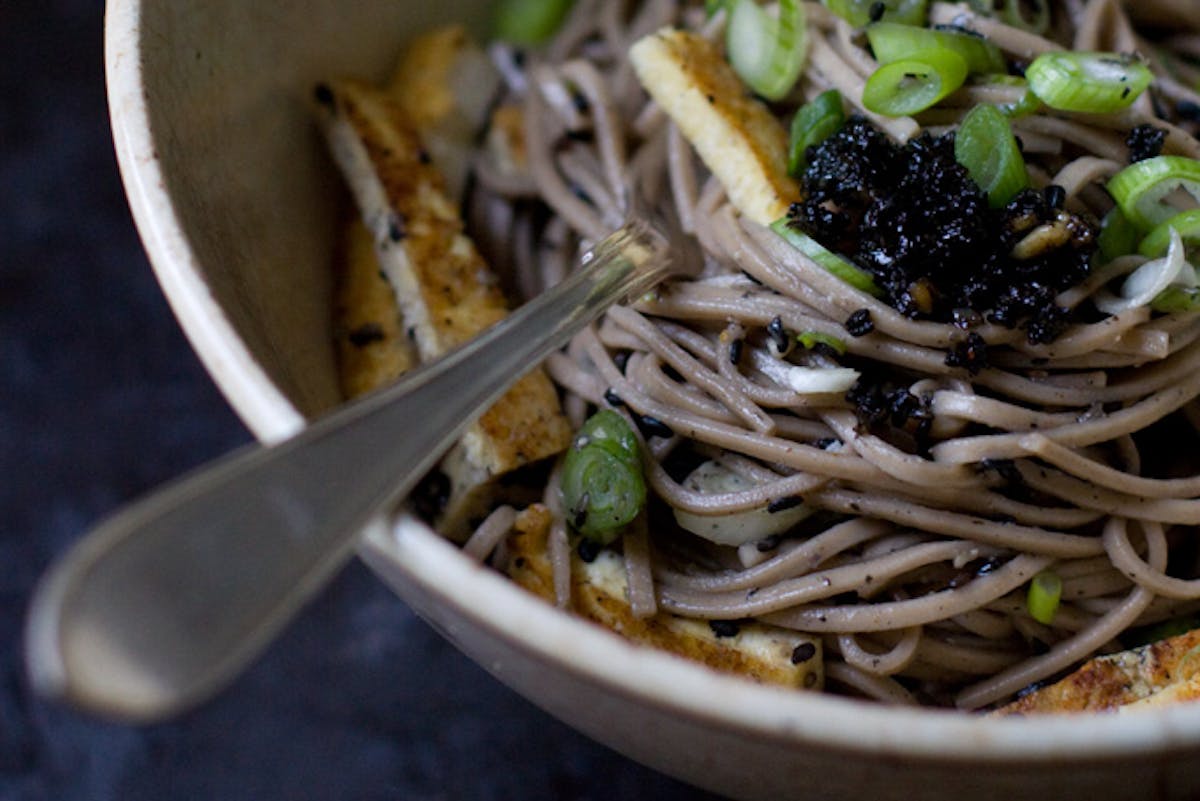 I have a couple of things for you today. A new recipe. And a related teaser for something to come later in the week - a sampler PDF of six recipes & photos from Super Natural Every Day. The sampler includes some of my favorite recipes from the book, and I'm excited to be able to get some of the recipes into your hands. Finally!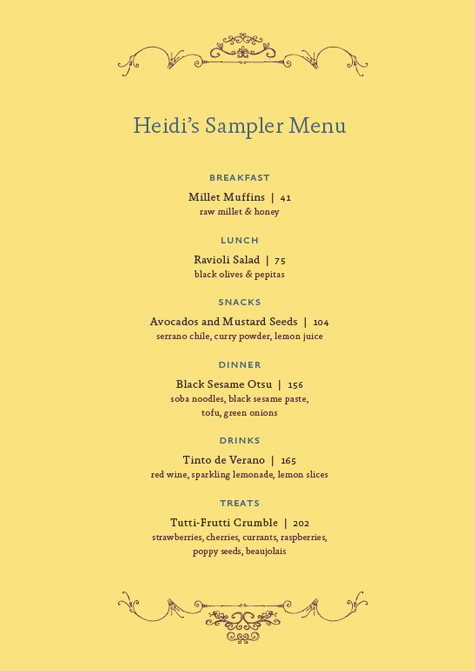 Take a peek above to get a sense of what the sampler is going to include. I'm including the recipe for Black Sesame Otsu in this post, down below. For those of you who liked the otsu recipe I included in my last book, I did this new version with a twist. I still use soba noodles and tofu, but everything gets slathered in a thinned-out, salty-sweet black sesame paste, and then topped with lots of sliced green onions. As a side note, the black sesame paste is pretty great on all sorts of other things as well - salads, spinach, roasted potatoes, green beans. Go to town with it.
Huge thanks to each of you who've pre-ordered the new book. I mean it, I feel fortunate to be able to work on projects like this. Ten Speed made a real effort to keep the price point reasonable, so the book is accessible to many. It is $13 on Amazon, and there are a list of alternate retailers on this page as well.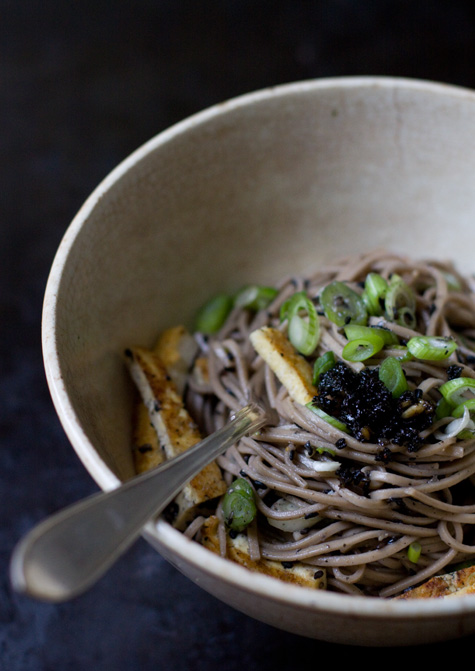 One last late-breaking, book-related note. It looks like Super Natural Every Day is going to be published in the UK & Australia simultaneously with the US version. More news to come when I know more!

Other favorite noodle recipes include: this incredible vegan ramen, my favorite pad thai, and sriracha rainbow noodle salad. Pasta with Smashed Zucchini Cream is also really good, or browse this list of tasty noodle soups!
Black Sesame Otsu Recipe
The black sesame paste I use here has become one of my standbys. I typically make extra for use on salads, broccoli, spinach, green beans, edamame, even roasted potatoes. You can make the black sesame paste a couple days in advance, if needed, and it's fine to use white sesame seeds if that's what is available to you. Lastly! Otsu leftovers make a great next-day lunch.
1 teaspoon pine nuts
1 teaspoon sunflower seeds
1/2 cup / 2 oz / 60 g black sesame seeds
1 1/2 tablespoons natural cane sugar
1 1/2 tablespoons shoyu, tamari, or soy sauce
1 1/2 teaspoons mirin
Scant 1 tablespoon toasted sesame oil
2 tablespoons brown rice vinegar
1/8 teaspoon cayenne pepper
Fine-grain sea salt
12 ounces / 340 g soba noodles
12 ounces / 340 g extra-firm tofu
Extra-virgin olive oil
1 bunch green onions, white and light green parts, thinly sliced
Toast the pine nuts and sunflower seeds in a large skillet over medium heat until golden, shaking the pan regularly. Add the sesame seeds to the pan and toast for a minute or so. It's hard to tell when they are toasted; look closely and use your nose. Remove from the heat as soon as you smell a hint of toasted sesame; if you let them go much beyond that, you'll start smelling burned sesame - not good. Transfer to a mortar and pestle and crush the mixture; the texture should be like black sand. Alternatively, you can use a food processor. Stir in the sugar, shoyu, mirin, sesame oil, brown rice vinegar, and cayenne pepper. Taste and adjust if needed.
Bring a large pot of water to a boil. Salt generously, add the soba, and cook according to the package instructions until tender. Drain, reserving some of the noodle cooking water, and rinse under cold running water.
While the noodles are cooking, drain the tofu, pat it dry, and cut into matchstick shapes. Season the tofu with a pinch of salt, toss with a small amount of oil, and cook in a large skillet over medium-high heat for a few minutes, tossing every couple minutes, until the pieces are browned on all sides.
Reserve a heaping tablespoon of the sesame paste, then thin the rest with 1/3 cup / 80 ml of the hot noodle water. In a large mixing bowl, combine the soba, half of the green onions, and the black sesame paste. Toss until well combined. Add the tofu and toss again gently. Serve topped with a tiny dollop of the reserved sesame paste and the remaining green onions.
Serves 4.
Excerpted from Super Natural Every Day, to be published by Ten Speed Press, Spring 2011.