Favorite Summer Recipes
A round-up of favorite summer recipes. A short list of summer-friendly recipes that I have a special fondness for, and revisit regularly.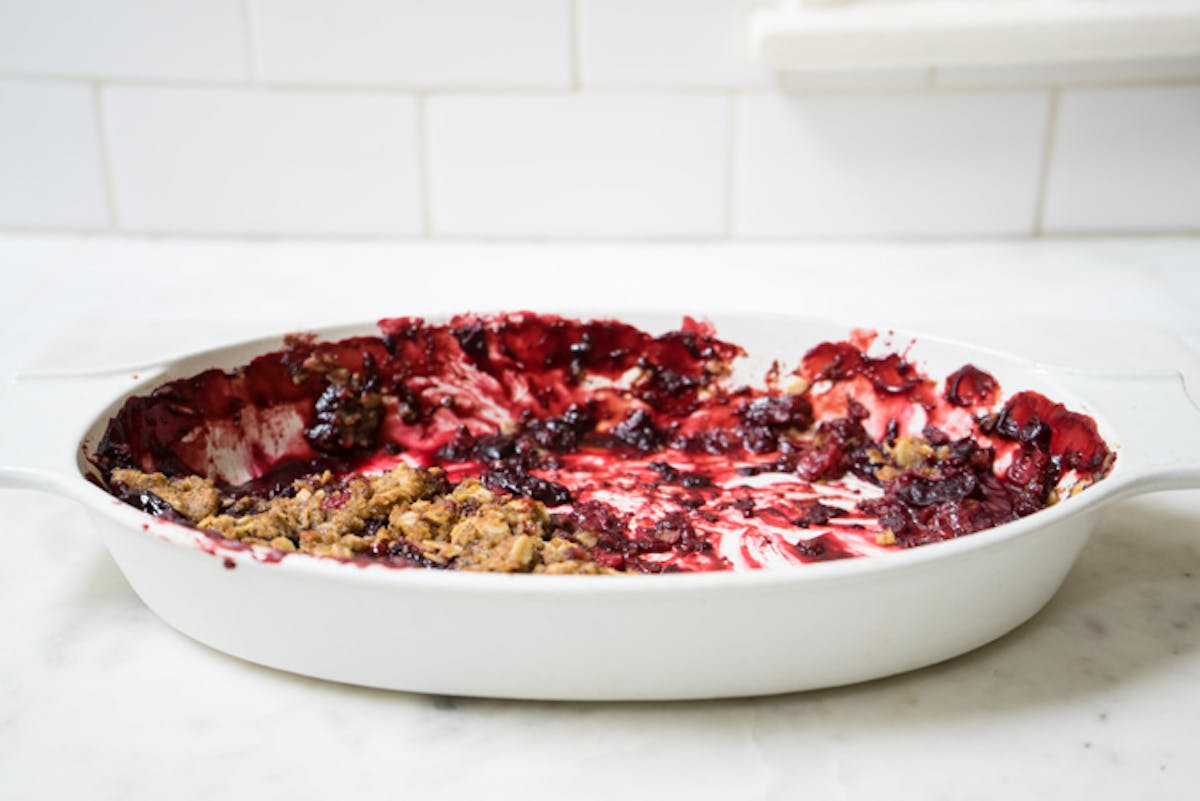 As I was updating my favorite summer drinks list this morning, it occurred to me that a round-up of favorite summer recipes might be helpful as well. I'll keep it short, summer-friendly recipes I have a special fondness for, and revisit regularly. xo! -h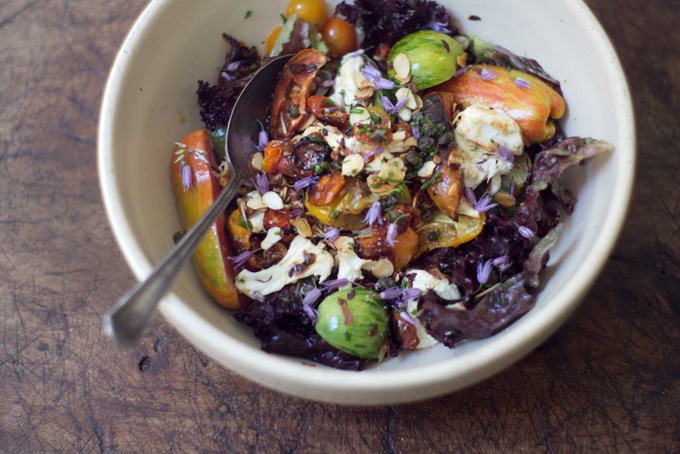 Heirloom Tomato Salad: Please give this a try - it's incredibly delicious. Particularly when tomato season is at its peak. Made with roasted and ripe tomatoes, capers, mozzarella, almonds, and chives. A+!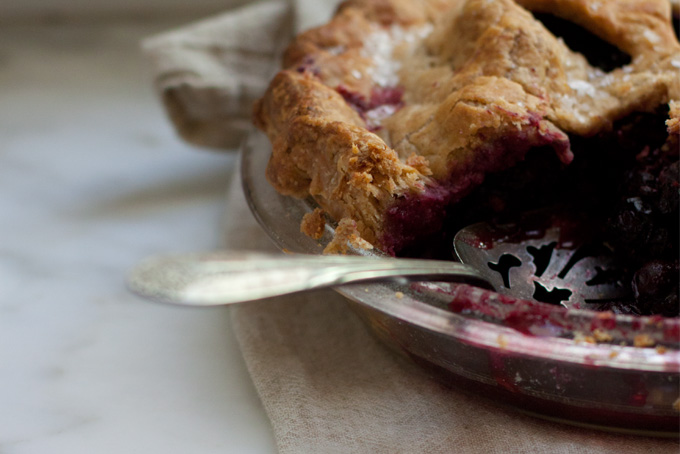 A Nice Berry Pie: My go-to berry pie recipe - a rye flour crust and mixed berry filling seasoned with fresh thyme leaves. It's the pie I bake most often!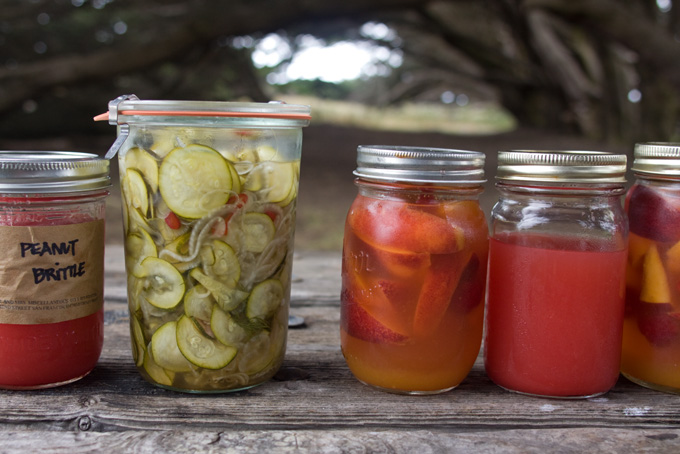 Quick Pickled Zucchini: I make these coin-shaped zucchini pickles every summer. They're quick to make, great to have on hand, and I don't bother canning them. Delicious on crusty, goat-cheese slathered grilled bread (or just about anything cheesy or crunchy) and simple salads.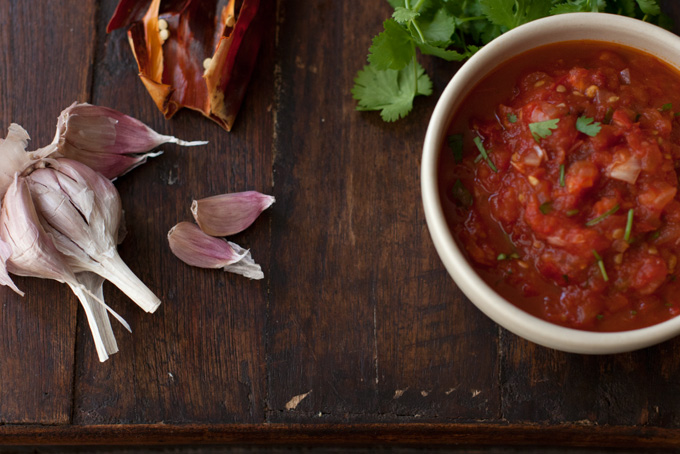 Fourth of July Roasted Tomato Salsa: A deliciously vibrant, earthy, and slightly smoky-tasting salsa recipe. Different from salsa fresca, the deep, caramelized flavors of the roasted tomatoes and onions alongside the smokiness of the chipotles make for a richly beautiful and balanced salsa.
TLT Sandwich (done on the grill):A vegetarian TLT sandwich inspired by the classic BLT sandwich. This version includes chipotle-marinated tempeh alongside oven-roasted cherry tomatoes, a bit of shredded lettuce, and a generous avocado slather on a thin slice (or two) of great bread.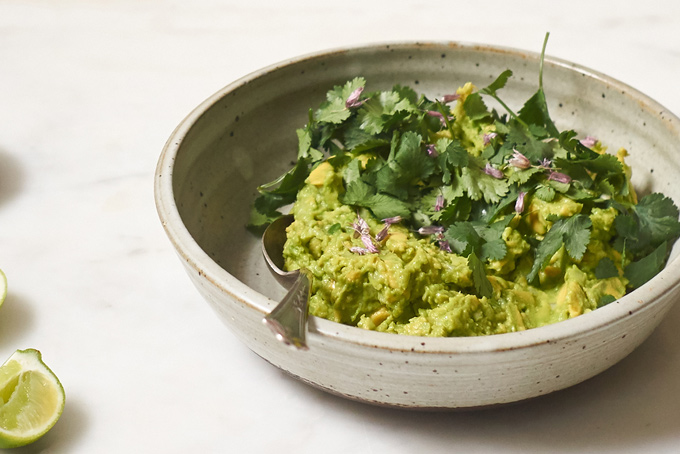 Guacamole:My philosophy on great guacamole - you have to go off-recipe. Because, quite frankly, it's all about the in-between steps, decisions, and knowing when avocados are at their best.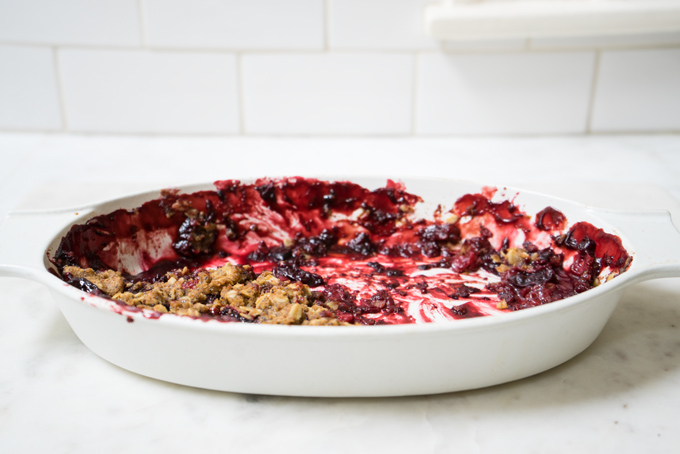 Summer Berry Crisp: A favorite summer berry crisp - ripe berries cook into a thick, jammy, wine-spiked fruit sludge beneath a crispy, oat-flecked top.
Favorite Grilled Kabobs: A kabob recipe featuring grilled mushrooms, lemons, tofu red onions and a delicious red pepper walnut slather - muhammara.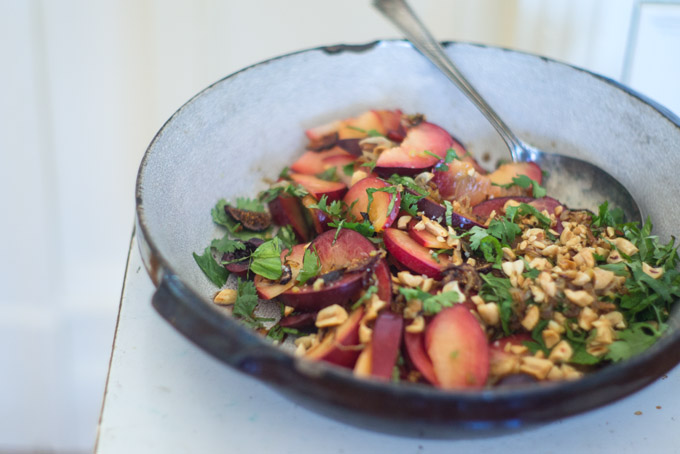 Pluot Summer Salad: A pluot-based fruit salad, with toasted ginger, garlic, and shallots. It is drizzled with a simple lime soy sauce dressing, and is generously flecked with herbs - in this case, mint, basil, and cilantro.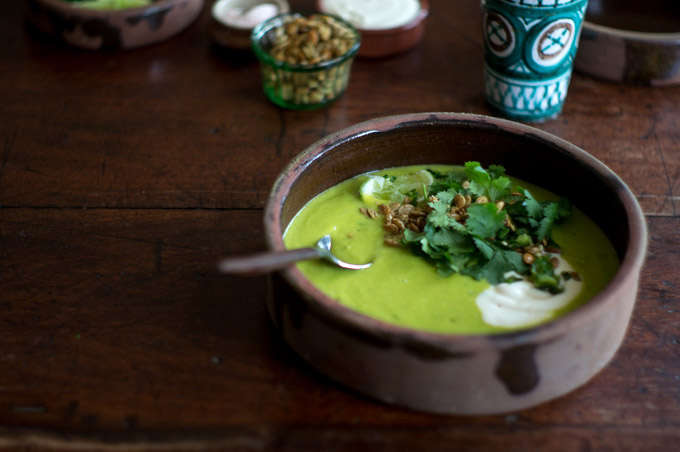 Sopa Verde de Elote: There is an wonderful Sopa Verde de Elote (green corn soup) in Diana Kennedy's Recipes from the Regional Cooks of Mexico published in 1978, I used it as inspiration for this variation - sweet corn and peas are off-set by a spike of green chile, a finishing dollop of creme fraiche, and generous squeeze of lime.
Herbal Rice Salad with Peanuts: An herb-packed rice salad recipe with peanuts, toasted coconut, and a strong boost of fresh lime. A recipe to keep in your back pocket this summer.