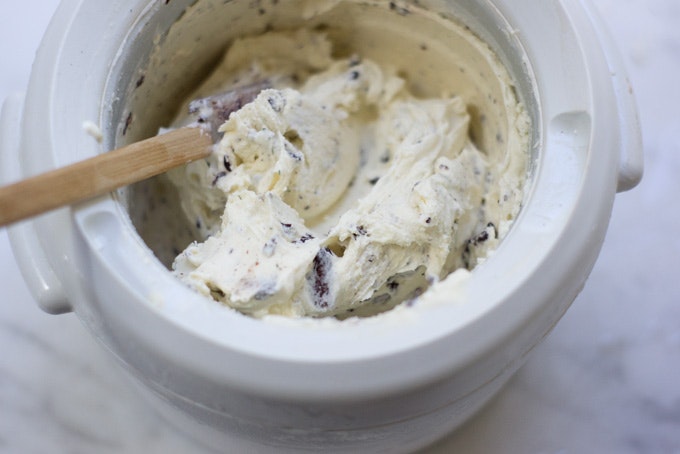 Fresh Mint Chip Frozen Yogurt Recipe
This mint frozen yogurt recipe from the soon-to-be-released Sprouted Kitchen cookbook is brilliant. The recipe combines two parts Greek yogurt with one part cream to make a luscious mint-blasted treat. I thought I'd share this gem of a recipe today, and give you a little peek at the book as well. It's full of inspired, beautifully photographed, whole food recipes - and I suspect you're all going to love it.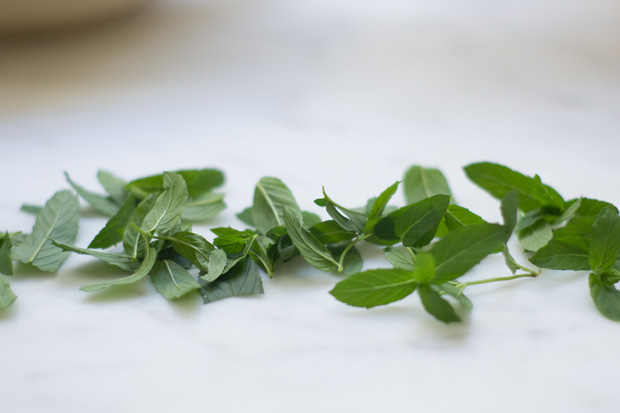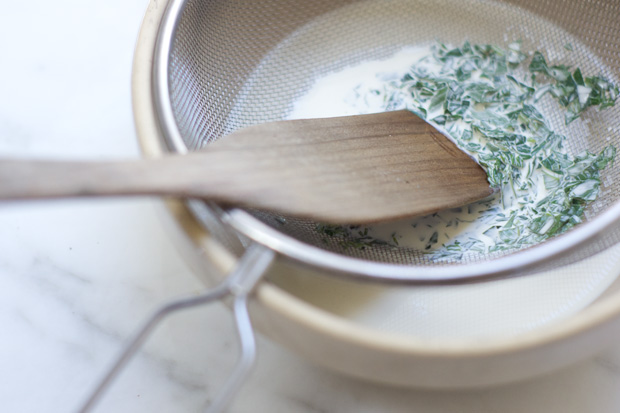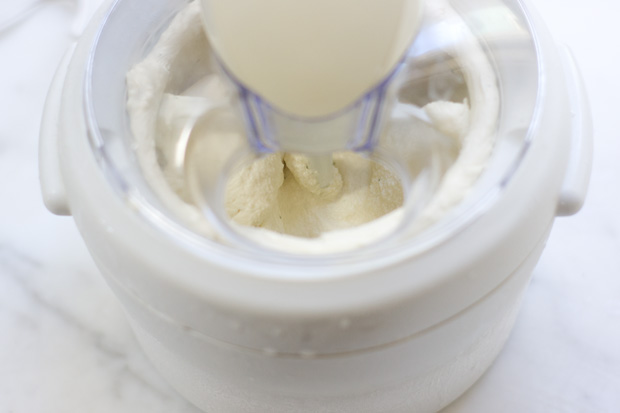 First off, the frozen yogurt is a breeze to make. Sara uses fresh mint, and then boosts it with a bit of mint extract. Brown rice syrup is used as the sweetener - rich and malty in flavor, with much less edge than refined sugar. If you don't have access to brown rice syrup, you can swap in maple syrup or honey (I'd use 1/2 cup of either). My one tip when it comes to homemade ice cream or frozen yogurt? Churn to order. Few things are better.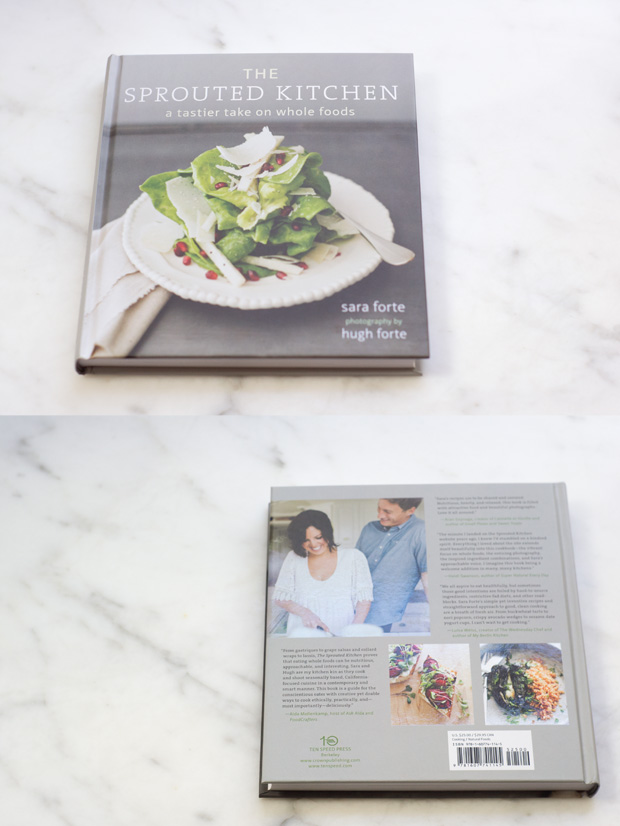 A few shots of the lovely book itself. :) The frozen yogurt is one thing, but I have about twenty other recipes earmarked as well. For example, have a look at this beautiful capellini. Or the roasted plum tartines down below.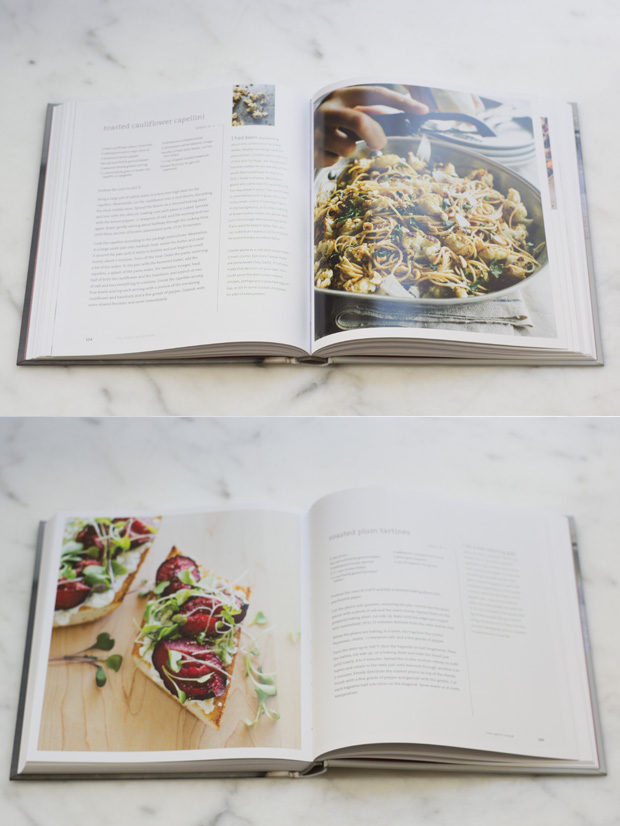 I was lucky to see an early, early version of the book (before it was bound and printed), and wrote a little quote for the back cover. Is it weird to share it here? I'm going to do it anyway. "The minute I landed on the Sprouted Kitchen website, years ago, I knew I'd stumbled on a kindred spirit. Everything I loved about the site extends itself beautifully into this cookbook - the vibrant focus on whole foods, the enticing photography, the inspired ingredient combinations, and Sara's approachable voice. I imagine this book being a welcome addition to many kitchens." It is available for pre-order here. And should be shipping before the end of the month.
Congrats Sara & Hugh, the book is a stunner.
Sprouted Kitchen Fresh Mint Chip Frozen Yogurt
As I mention up above, if you don't have access to brown rice syrup (available at many natural food stores) or prefer a less malty tasting sweetener, feel free to substitute 1/2 cup / 120 ml maple syrup or honey.
1 cup fresh mint leaves
1 cup / 240 ml heavy cream
1/2 cup plus 2 tablespoons / 130 ml brown rice syrup
Scant 1/2 teaspoon peppermint extract
2 cups / 480 ml whole-milk Greek yogurt
2 ounces good quality dark chocolate, finely chopped
Coarsely chop the mint leaves and put them in a saucepan with the cream. Bring just to a simmer over medium heat, occasionally stirring and pressing the mint leaves so that they release the oils. As soon as it comes to a simmer, add the brown rice syrup and stir to combine, then turn off the heat. Leave the mixture on the stove top to steep for 30 minutes.
Pour the cream mixture into a bowl through a fine-mesh sieve to remove the mint leaves. Add the peppermint extract and yogurt to the bowl and whisk to combine. Cover the mixture and chill in the fridge for at least 30 minutes and up to overnight.
Churn the yogurt mixture in an ice cream maker, following the manufacturer's instructions. When the yogurt if finished churning, stir in the chocolate (hs note: alternately, I usually drizzle in just-melted chocolate instead of chopped). Serve immediately (recommended!), or transfer to a covered container and store in the freezer, where it will firm up increasingly over time.
Serves 4-6.
From The Sprouted Kitchen: A Tastier Take on Whole Foods by Sara Forte, photographed by Hugh Forte.