How to Make Simple Vegan Mayo
A simple vegan mayo to use in all your favorite potato salads, macaroni salads, and coleslaw this summer.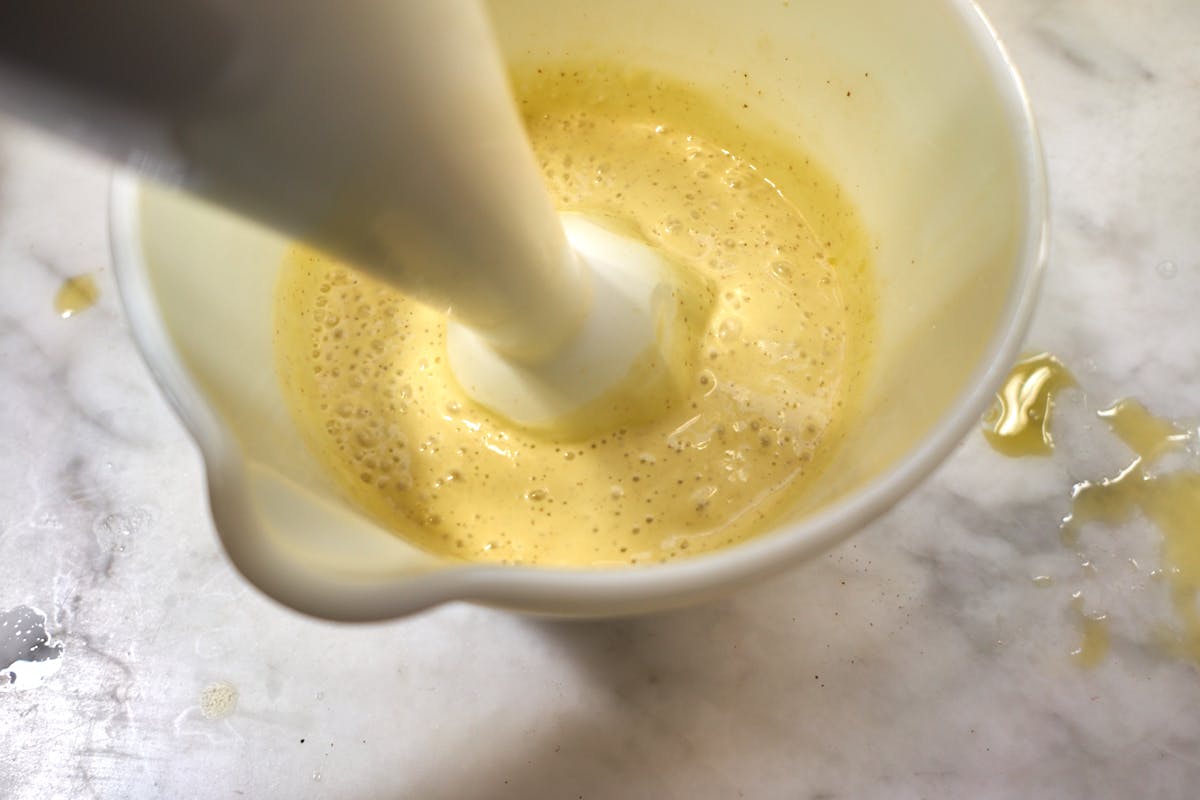 I've made vegan mayo a hundred different ways. That said, I've settled into a recipe I really like - particularly this time of year. You can can swap it directly with the traditional mayo in your favorite your favorite potato salads, macaroni salads. Or, slather it on your go-to sandwiches. One the mayo-ish spectrum, this version is arguably more aioli in spirit, when compared to commercial bright-white mayo. Either way, it makes everything you toss with it better than if you scooped it from a jar. Promise.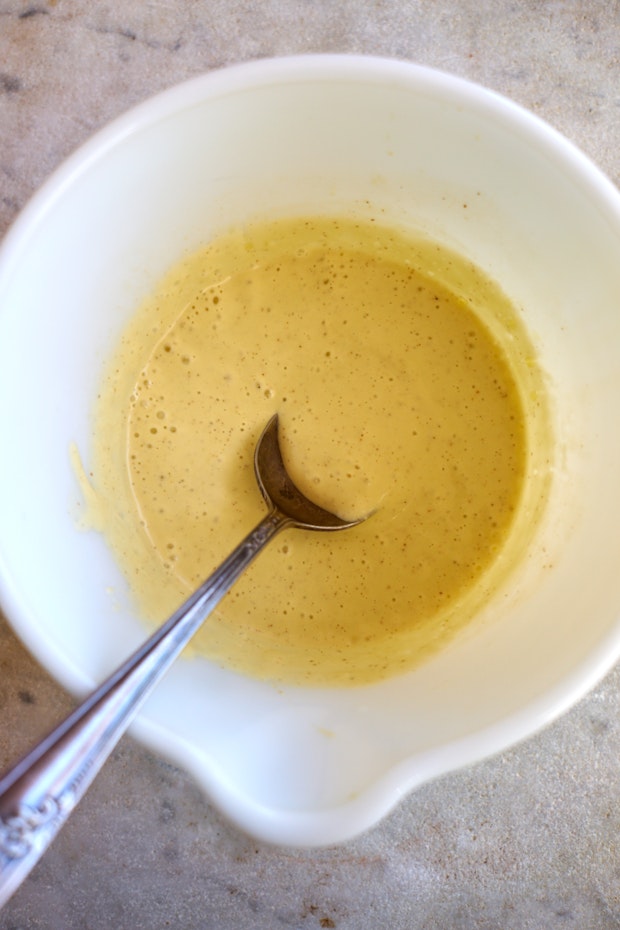 The Strategy: How to Make Vegan Mayo
We're going to use the liquid from a can of chickpeas (aquafaba) and whip it into the base. J.Kenji Lopez-Alt does a nice version here. Similarly, my take uses all the aquafaba from a can of chickpeas, chickpeas (for more body), and a fraction of the oil used in most mayo. We're going to make a vegan mayo that maintains the beautiful glossy, emulsified texture signature to mayo, but without relying on so much oil to create the base.
Why Even Bother Using Vegan Mayo?
Having an easy vegan mayo recipe on hand is great if you know you're bringing a dish to a picnic or potluck. Increasingly, you'll find a mixed crowd of vegans, vegetarians, people trying to eat whole-food plant based, etc.  I like to make potluck meals that everyone can enjoy, and having this up your sleeve makes adapting recipes quite simple. A lot of popular potluck and family-style meals call for mayo or mayonnaise as ingredient (potato salad, coleslaw, macaroni salad). You can use this recipe in place of store-bought mayo. Quite honestly, I think it tastes so much better! Less gloopy, and not as much of that too strong mayo flavor thing that you get from the commercial stuff.
Important Tips
- An immersion blender aka hand-blender is your secret weapon here. You can make this mayo in a high-speed blender, but everything really comes together beautifully when you use a hand blender.
- The container you make this mayo in matters. You want to choose a tall jar or bowl, not too much wider than the head of an immersion blender. Have a look at the bowl in the lead photo - it's probably too wide. Tall Weck jars work great.
More Vegan Recipes
Simple Vegan Mayo
Ingredients
1

14-ounce

can of chickpeas

1

small clove of garlic, peeled

2

tablespoons

lemon juice

1

teaspoon

Dijon-style mustard

1/3

cup

extra virgin olive oil

1/4

teaspoon

fine grain sea salt, plus more to taste
Instructions
Combine 1/2 cup of liquid from the can of chickpeas (aquafaba), 20 chickpeas, garlic, lemon juice, and mustard in a tall, narrow jar or bowl - just wide enough to fit the head of a hand blender. Reserve the remaining chickpeas for later use (I like to toss them in this macaroni salad).

Blend at the highest speed until the mixture becomes smooth, aerated and billowy. Slowly begin to drizzle the olive oil in, with the blender running. Keep going until a full-bodied, creamy emulsion forms.


Fold in the salt, seasoning to taste. Store refrigerated for up to a week.
Related Recipes
More Recipes
Popular Ingredients