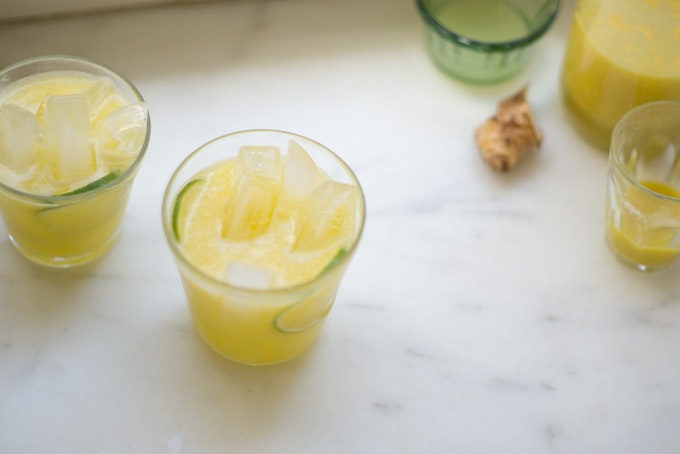 Pineapple Coconut Water Recipe
Once or twice a year, I buy a pineapple. It feels like a strange thing to purchase in San Francisco. Pineapples = hot tropics, beaches, bare feet, and endless summers. San Francisco = fog, wind, Victorian architecture, and year-round denim. I remember driving between San Diego and Northern California, along the Pacific coast, when I was in my early twenties, driving home from college, and coming across a small pineapple farm near Oxnard. But, aside from that, this isn't pineapple country. I never see them at the farmers' markets here, so I don't think about them much. That said, the other day I walked past a tiny pineapple display at my local grocery store, and the scent coming off these fruits was like walking into a thick, sweet wall of intoxicating, tropical brightness. It was the sort of perfume that immediately takes you someplace else, and I could imagine just how good that pineapple, the most fragrant of the lot, was going to taste.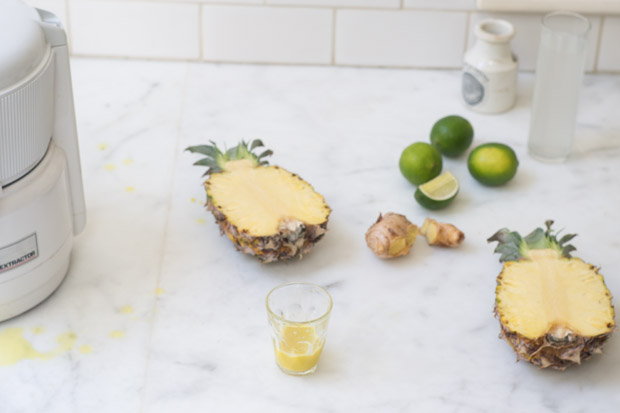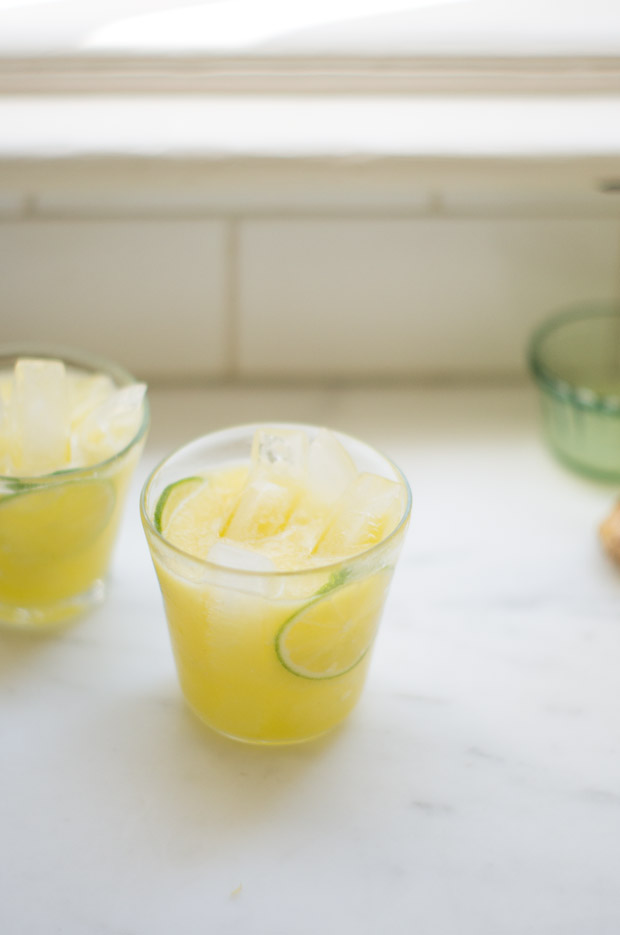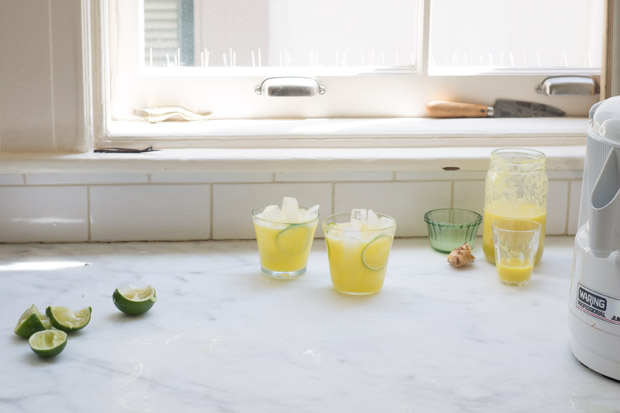 If you've never had absolutely fresh pineapple juice, you are missing out on one of life's simple pleasures. I juiced my little pineapple, enjoyed the first glass straight, and proceeded to use the remaining in this quencher - made with coconut water, lime, and straight ginger juice. It is invigorating, fragrant, hydrating, and a pure, intense shade of yellow that somehow tips us off to its strength and vitality before ever picking up the glass. Enjoy!
Pineapple Coconut Water
I use a juice extractor for the pineapple juice here. I suspect you could also use a blender, or Vitamix, then straining or partial straining? Although, my pal Jeffrey, in his new book - The Bar Book - recommends juicing pineapples by pulsing peeled/cored cubes in a food processor, and then spinning the puree in a double-cheesecloth lined salad spinner. :). To juice ginger, peel the ginger, grate using a microplane grater, then press through a strainer. Or, alternately, use a juicer.
Ingredients
3/4

cup

/ 180 ml fresh pineapple juice

1/2

cup

/ 120 ml pure coconut water

1/2

teaspoon

pure ginger juice

1

teaspoon

runny honey, if needed

1

lime
Instructions
Combine the pineapple juice, coconut water, and ginger juice in a cocktail shaker or mason jar filled with ice. Shake well, taste, and if needed, add a bit of honey to sweeten. If your pineapple is sweet enough, you won't need much honey, if any.

Fill small, chilled glasses with lots of ice cubes, and razor-thin slices of lime. Pour the pineapple coconut water into the prepared glasses, and finish with an extra squeeze of lime if you like.
Related Recipes
More Recipes
Popular Ingredients