Most Popular Soups of 2021
A round-up of the most popular soups of 2021, plus a trio of favorite soups from my personal list.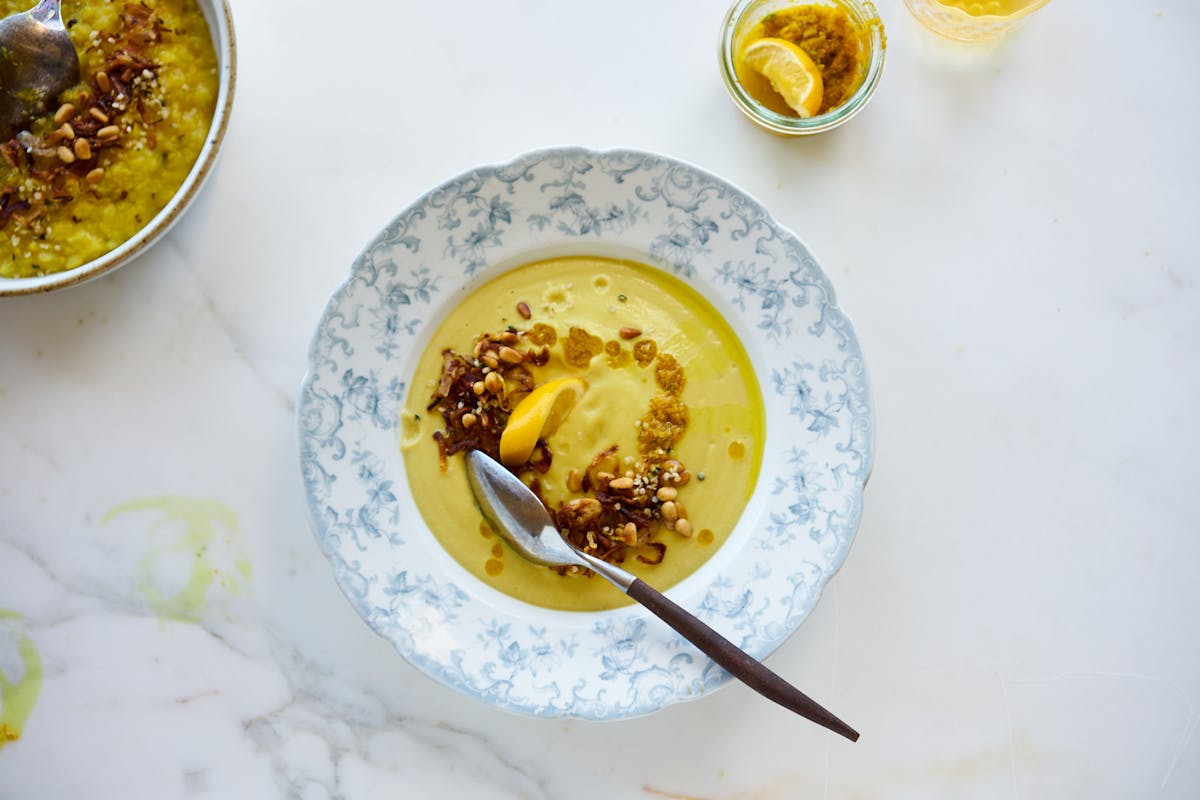 I love looking back at the end of the year to see which recipes have been most popular. Some recipes make the lists every year, other times it's a newcomer's game. The end of the year round-ups also coincide with soup season, and no one loves a good soup or stew more than I do. I thought I'd wrangle the most popular soup recipes of the year, into a list & toss in a few wildcards that didn't make the cut as well. The soups that aren't the most popular on the site, but have a special place in my heart and on my table throughout the year. Enjoy! Xoxo! -h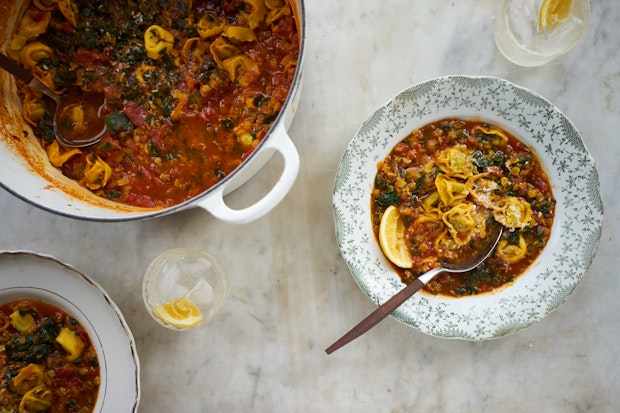 1 // Curried Tomato Tortellini Soup
A crowd-pleasing tomato-based tortellini soup, dotted with plump, tender dumplings, spiked with a range of spices, and boosted with plenty of spinach. Get the recipe!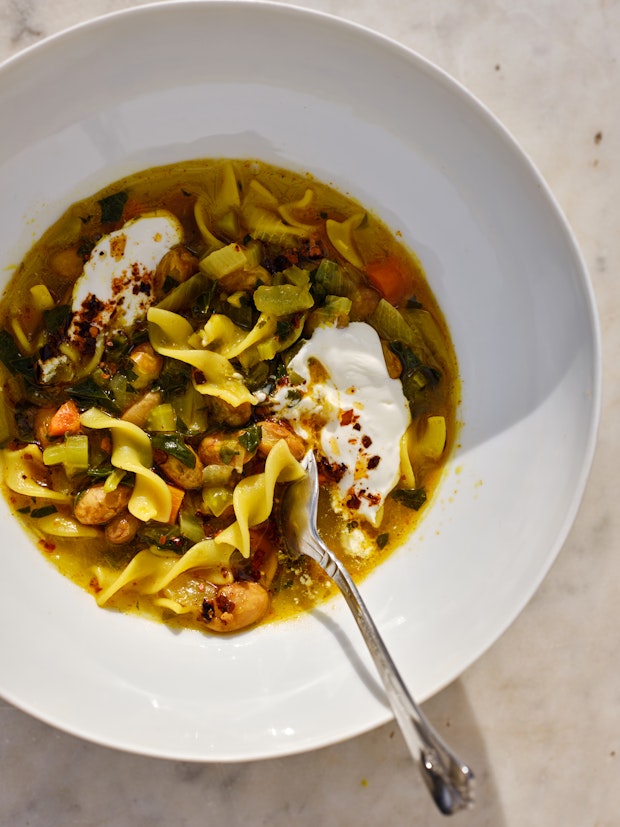 2 // Fire Broth Noodle Soup
If you've been visiting this site for a while, you've seen a lot of this soup. Loaded with all the things that make you feel good (beans, pasta, kale, turmeric), and seasoned with a broth that is nuclear spicy (cayenne, ginger, garlic. Perfect this time of year. Get the recipe!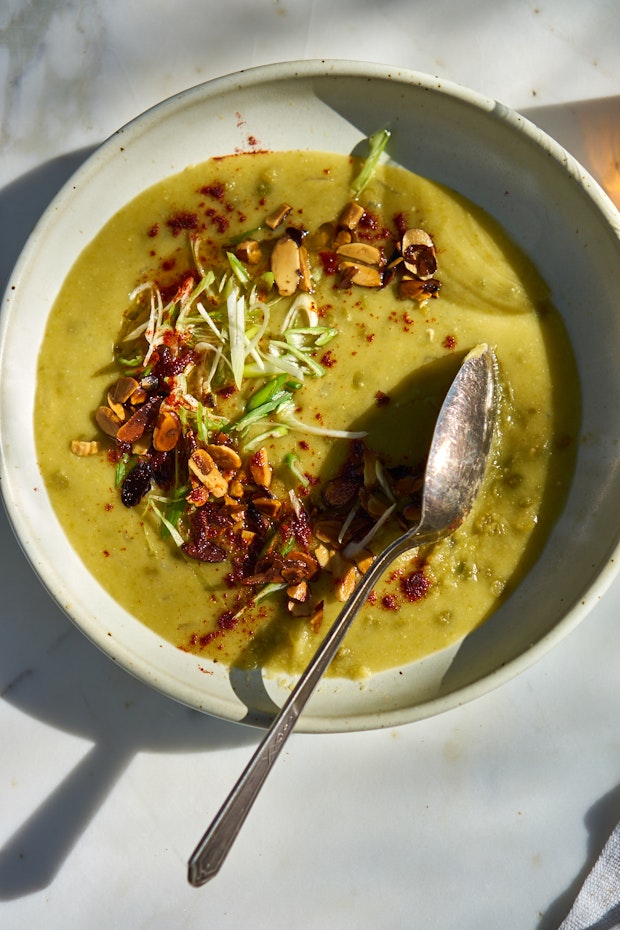 3 // Vegetarian Split Pea Soup
Delicious, healthy, textured soup made from an impossibly short list of ingredients. Just five! Simply green split peas and onions cooked until tender, partially pureed, seasoned and flared out with toppings. Get the recipe!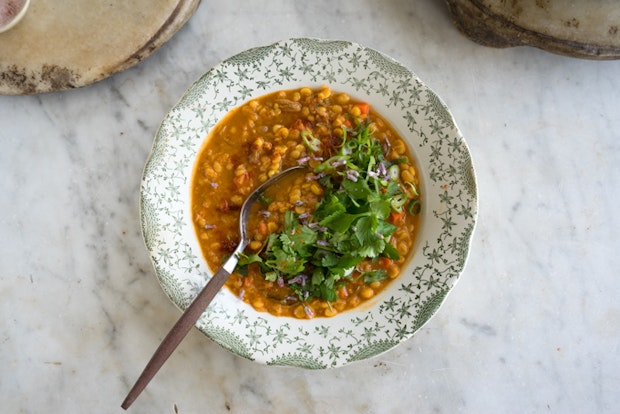 4 // Coconut Red Lentil Soup
Everyone who tastes this loves it - not a shock that it is popular every year. I tasted it first when a neighbor cooked it from the Esalen cookbook - a red lentil based, curry-spiced coconut broth with back notes of ginger and tomato, with slivered green onions, and curry-plumped raisins. Get the recipe!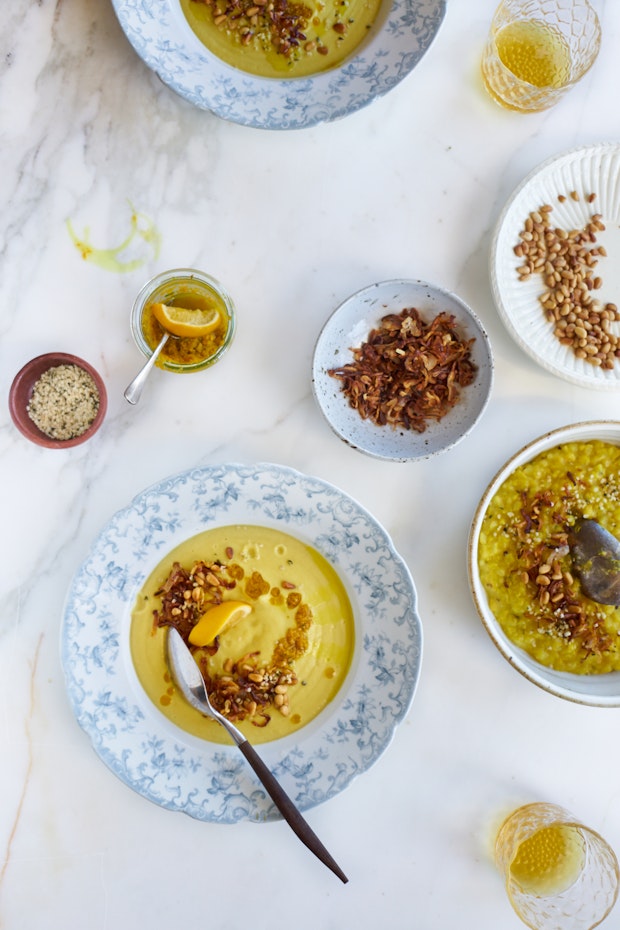 5 // Simple Cauliflower Soup
This is the simplest of cauliflower soups. And it is so incredibly good. The ingredient list is shorter than short, and if you have a great yellow curry paste on hand (or even just a good one), it is worth making. Get the recipe!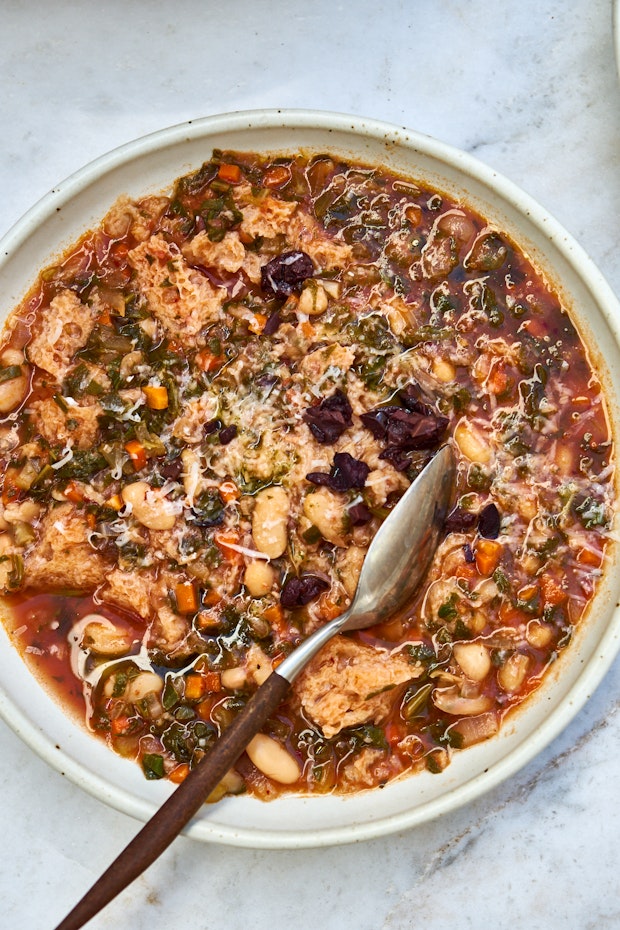 6 // Ribollita
A beautiful rustic, thick Tuscan stew made with dark greens, lots of beans, vegetables, olive oil, and thickened with day-old bread. One of my favorites & apparently one of yours as well! Get the recipe!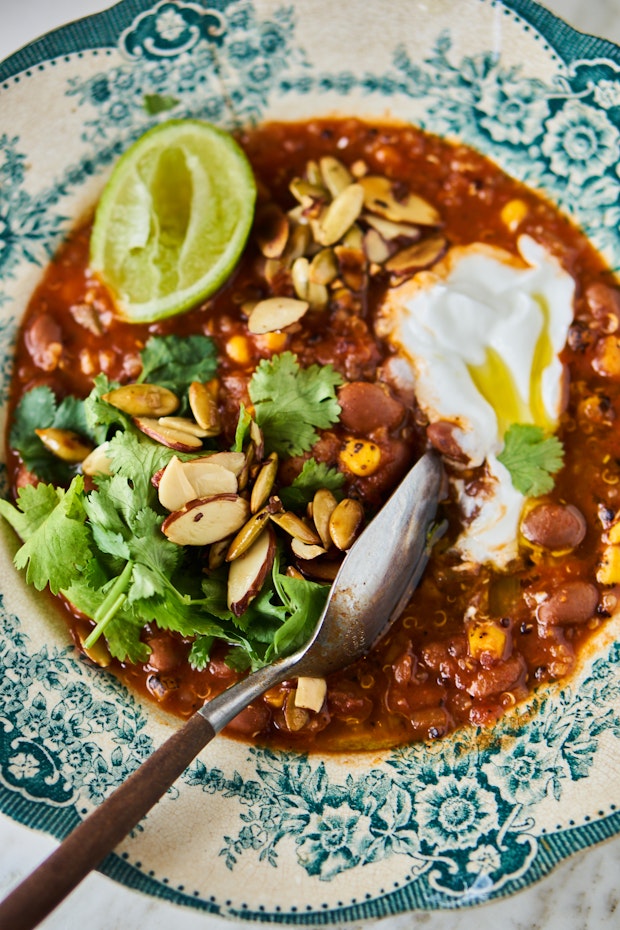 7 // Spicy Instant Pot Taco Soup
Last year the Instant Pot Minestrone was on the list, this year it is this taco soup, a weeknight winner. A hearty melding of beans, and corn, and taco spices, and quinoa. Finished with avocado and pepitas and a squeeze of lime. Get the recipe!
// And here's a trio of soups that might night rack up as many page views, but are definitely on repeat in my life. A couple of them have been on my site for-ev-er, and they never get old. Hope you take these for a spin as well! //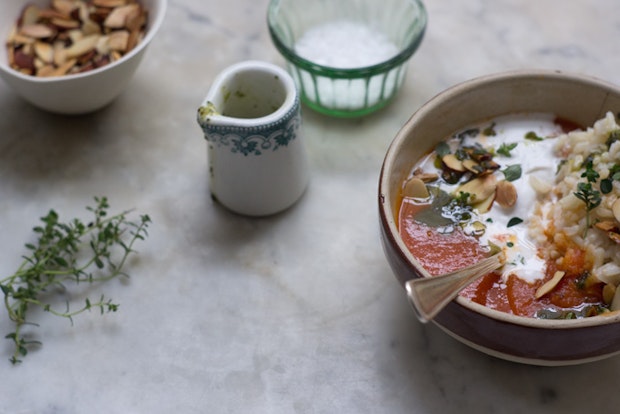 // A Simple Tomato Soup
So good. So easy to make! A simple tomato soup recipe inspired by a Melissa Clark recipe - pureed, warmly spiced, and perfect topped with everything from toasted almonds and herbs, to coconut cream or a poached egg. Get the recipe!

// Green Lentil Soup with Curried Brown Butter
Here's the deal. The magic here is the curried brown butter drizzle. Don't skip it. Also, a good chunk of hearty sourdough really elevates the whole experience. Or! Some good naan or paratha. Get the recipe!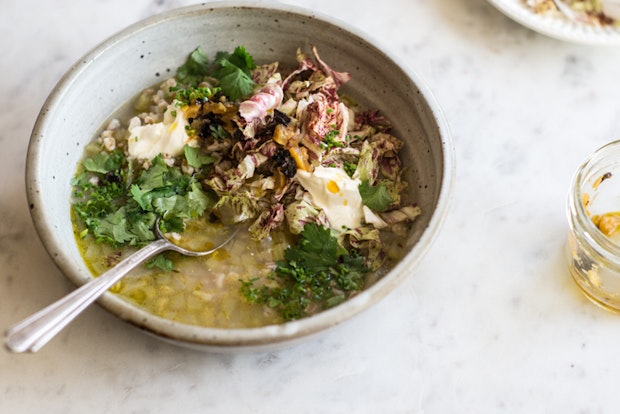 // Chicory & Barley Soup
A soup I included in Near & Far, it is brothy, restorative barley soup with chicories punctuated with flecks of preserved lemon, a bit of chile confetti, and a silky dollop of creme fraiche. I love it so much. Make a double batch of the lemon-chile confetti, and put it on everything else throughout the week. Get the recipe!

If you want to browse all the past soup recipes, there are some gems here. Happy soup season everyone. Looking forward to featuring some new soups in 2022.