Summer Berry Crisp
A favorite summer berry crisp - ripe berries cook into a thick, jammy, wine-spiked fruit sludge beneath a crispy, oat-flecked top.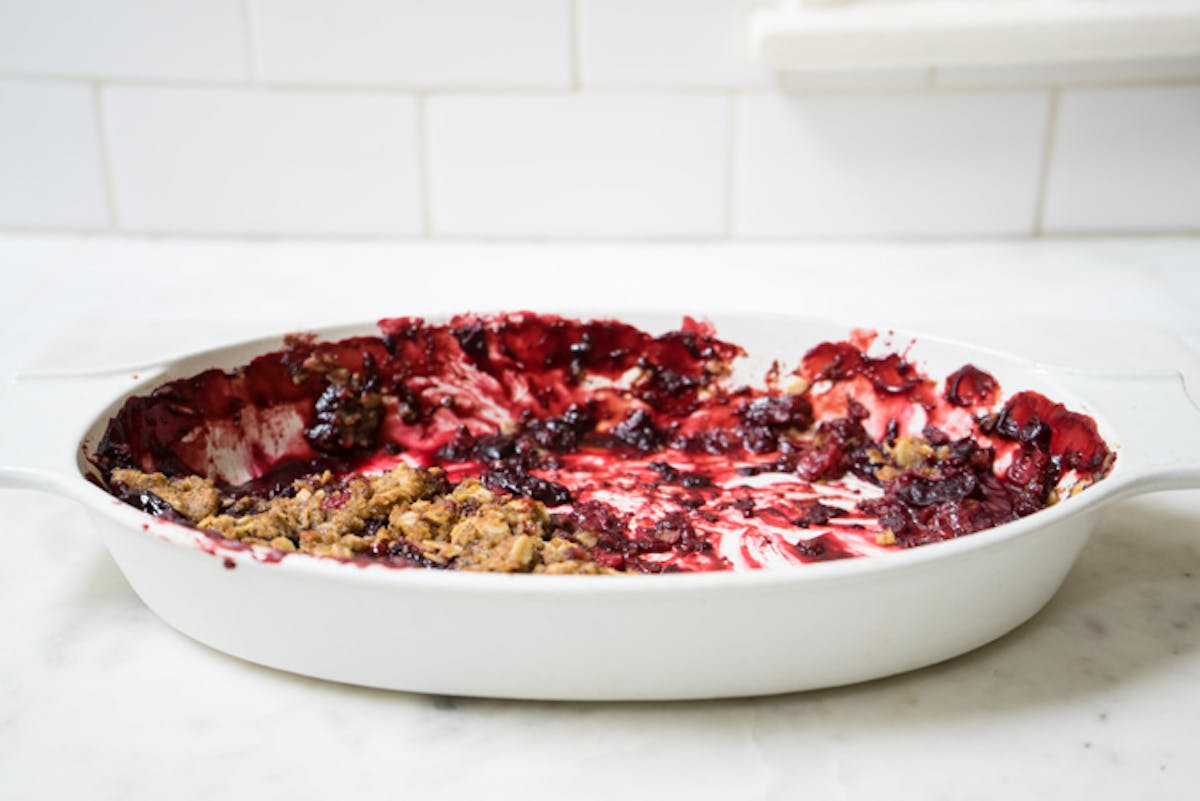 Heading into the holiday weekend, I thought I'd share this variation of my favorite summer berry crisp. I made it recently to finish a dinner celebrating my good friend Chanda's birthday. Blackberries, strawberries, and cherries cook into a thick, jammy, wine-spiked fruit sludge beneath a crispy, oat-flecked top. It's the good stuff, and silly simple.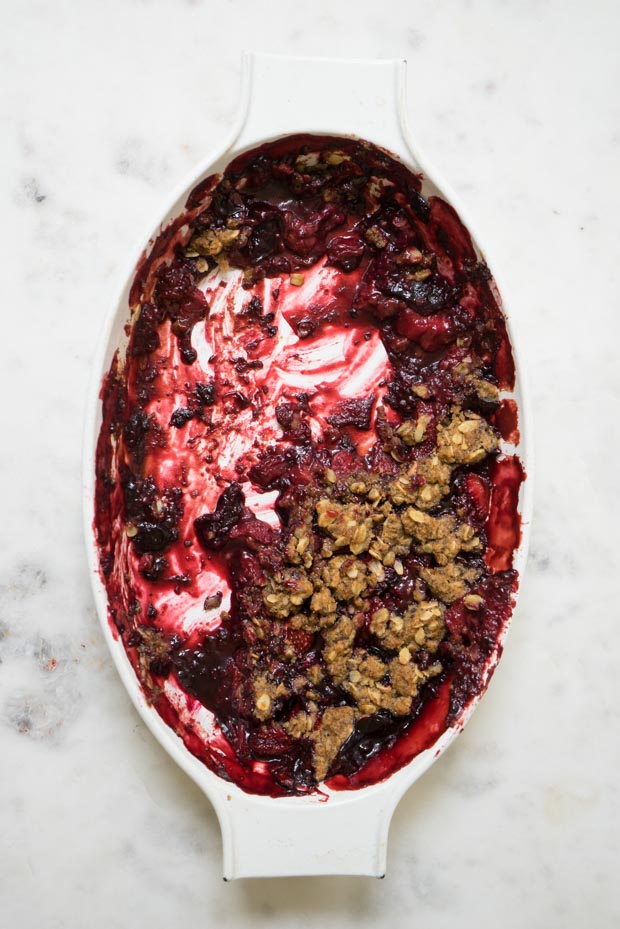 If you're heading out to do some camping, I bet you could do a brilliant campfire version in a cast iron Dutch oven. There's a version of it in my last book, but I doubled-down on the topping for this one. No one ever complains about too much of the crumble top ;)...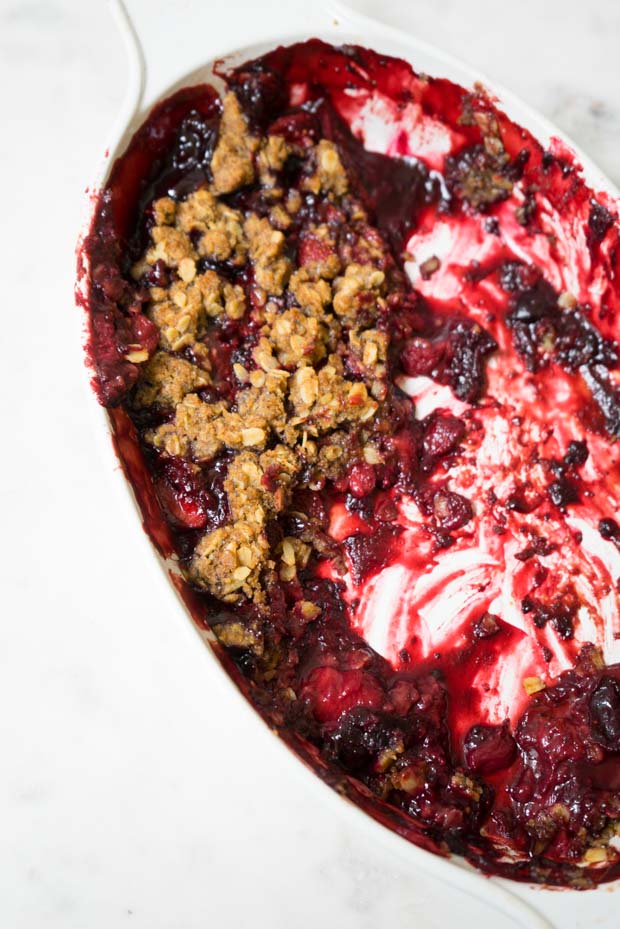 If you have an abundance of berries, this crisp is even better with a scoop of berry swirl ice cream.
More Summer Fruit Recipes
Summer Berry Crisp
You can use another type of red wine here, or another berry-compatible liquor - that said, the port, or another sweet dessert wine, is really nice.
Ingredients
1 1/2

cups

/ 6 oz spelt flour or whole wheat pastry flour

4

tablespoons

poppy seeds

1

cup

/ 3 oz rolled oats, uncooked

1

cup

/ 5 oz natural cane sugar

1/2

teaspoon

fine-grain sea salt

2/3

cup

/ 5 oz unsalted butter, melted

1

tablespoon

all-natural cornstarch (or rice flour)

1/3

cup

/ 1.5 oz natural cane sugar or muscovado sugar

4 1/2

cup

of berries / fruit - mix of ripe, pitted cherries, strawberries, blackberries, etc.

1/4

cup

port wine
Instructions
Preheat the oven to 375F / 190 C degrees with a rack in the middle of the oven. Butter an 8-inch / 20-cm square baking dish, or equivalent.

To make the crumble, mix together the flour, poppy seeds, oats, sugar, and salt in a bowl. Use a fork to stir in the melted butter. Divide the mixture into three portions and use your hands to form three patties. Place the patties in the bowl and freeze for at least 10 minutes, or until you're ready to bake.

Make the filling by whisking together the cornstarch and sugar in a large bowl. Add the fruit and toss until evenly coated. Wait 3 minutes, add the wine, and toss again. Transfer the filling to the prepared baking dish.

Remove the topping from the freezer and crumble it over the filling, making sure you have both big and small pieces.

Bake for 35 to 40 minutes, until the topping is deeply golden and the fruit juices are vigorously bubbling. Let cool a little before serving, 20 to 30 minutes.
Related Recipes
More Recipes
Popular Ingredients