Roasted Cherry Tomatoes
Keep these on hand to dial up all your favorite meals. They are intensely flavorful roasted cherry tomatoes. Made by roasting in a hot oven with olive oil, salt, and a bit of brown sugar. So simple to make and so good!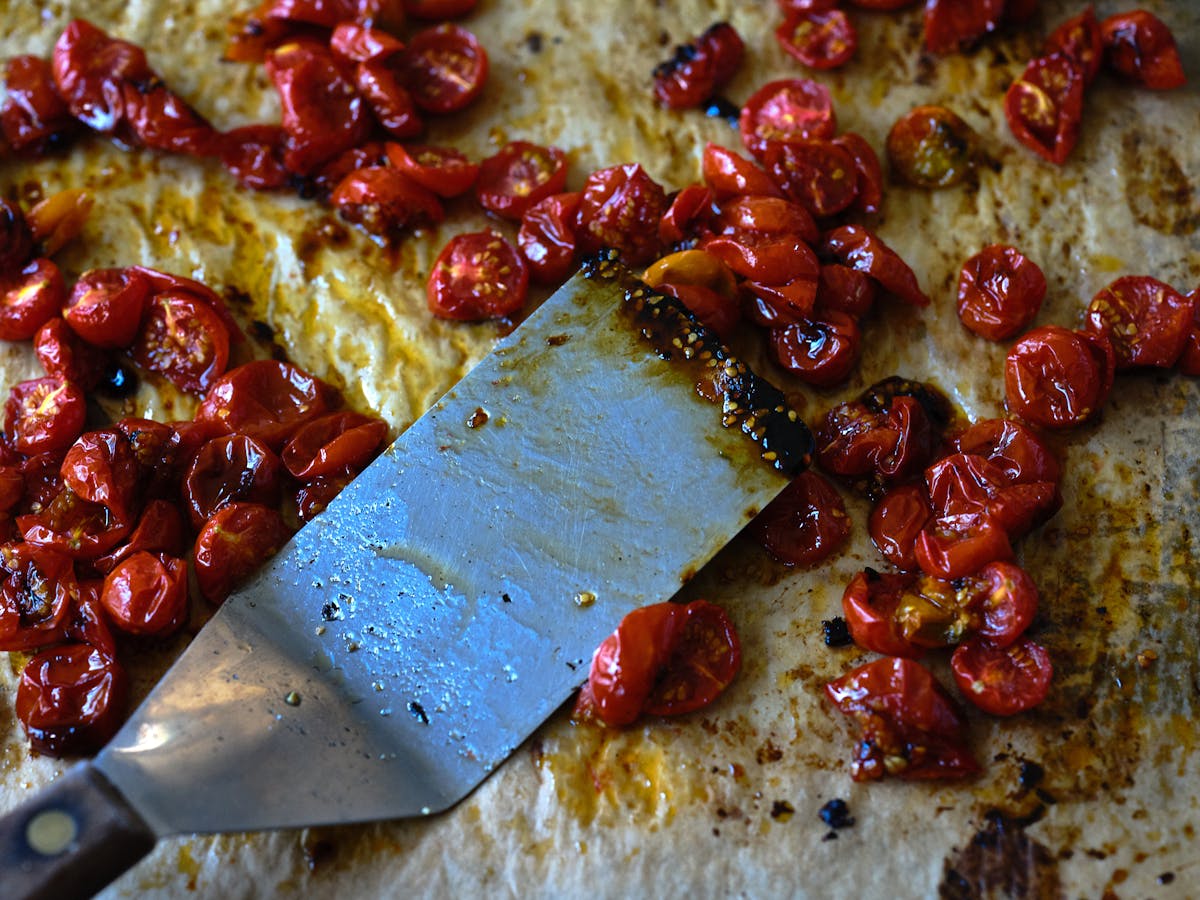 For a good part of the year, roasted cherry tomatoes factor into just about every meal. The cycle goes something like this: buy a lot of cherry tomatoes - red, orange, purple, yellow - they're all a good. Rinse, roast, then put them on (and in!) everything. The tiny tomatoes collapse and caramelize  in a hot oven. The water bakes out of them, and you're left with intensely concentrated flavor that adds a bolt of flavor to whatever you're cooking.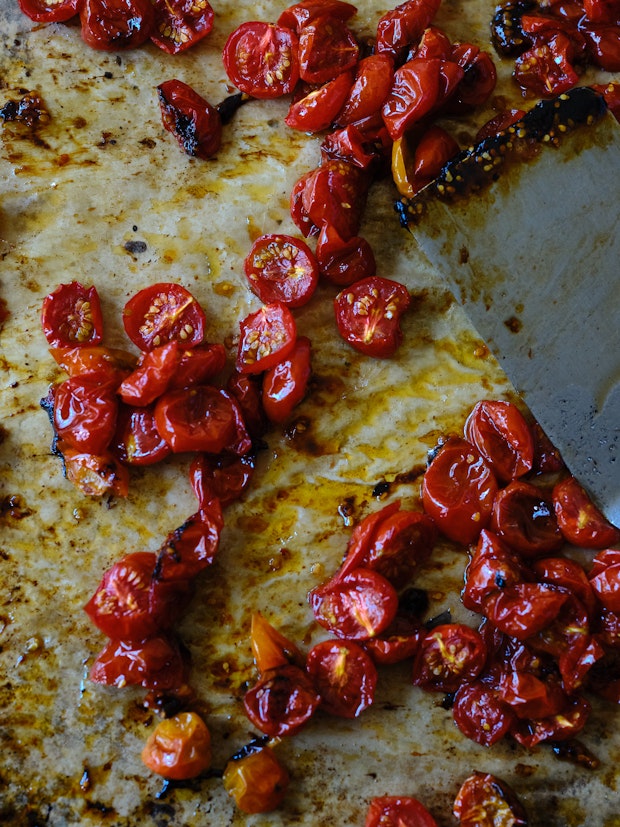 I've included a version of this recipe in just about every cookbook I've written. It's also embedded in many of the recipes on this site. I felt like it was time this superhero got a dedicated page.
Roasted cherry tomatoes like these are a simple way to boost an everyday meal, sandwich, or pasta bowl to the next level. They bring the flavor big time.
Tasty Ways to Use Roasted Tomatoes:
As a topping on avocado toast. Finish with a little squeeze of lemon and some chopped chives.

On polenta with lots of grated Parmesan cheese and a bit of chile oil.
They're a great pizza topping and always welcome on flatbreads.
For an amazing compound butter, after allowing to cool completely, fold some of the tomatoes into a stick of softened butter. Add some snipped chives, and fresh thyme and use on everything from baked potatoes to homemade pasta.
More Recipes with Roasted Cherry Tomatoes
This is a list of the recipes I've featured over the years that include roasted cherry tomatoes.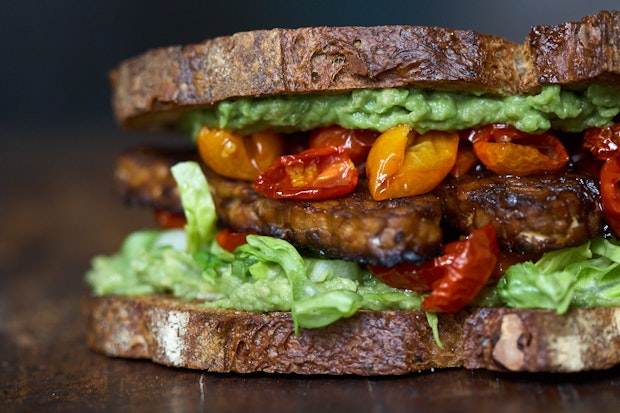 TLT Sandwich: This is a vegetarian TLT sandwich inspired by the classic BLT sandwich. This version includes chipotle-marinated tempeh alongside oven roasted tomatoes, a bit of shredded lettuce, and a generous avocado slather on a thin slice (or two) of great bread.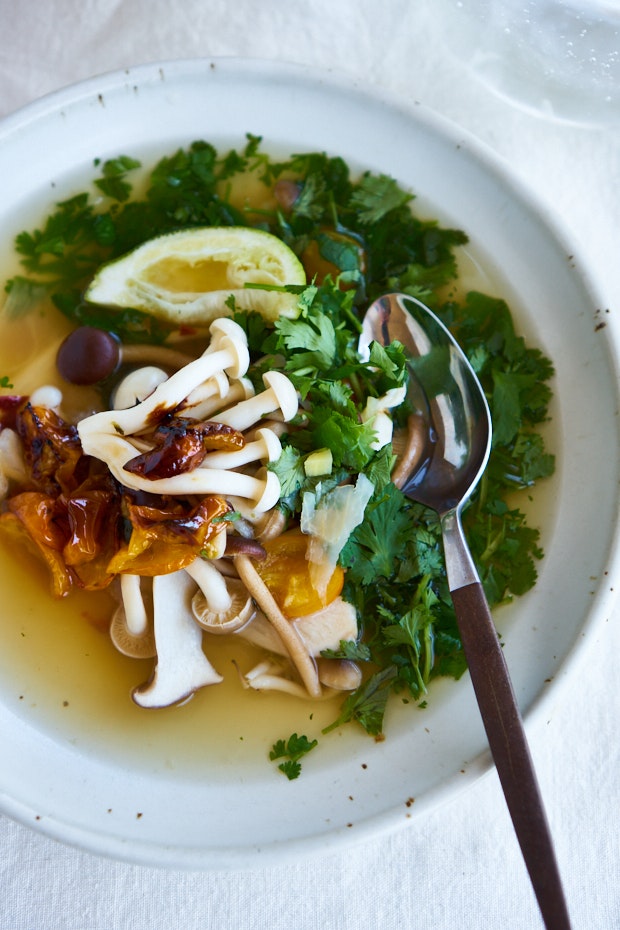 California Tom Yum Soup: Roasted cherry tomatoes are a favorite topping on this twist on tom yum.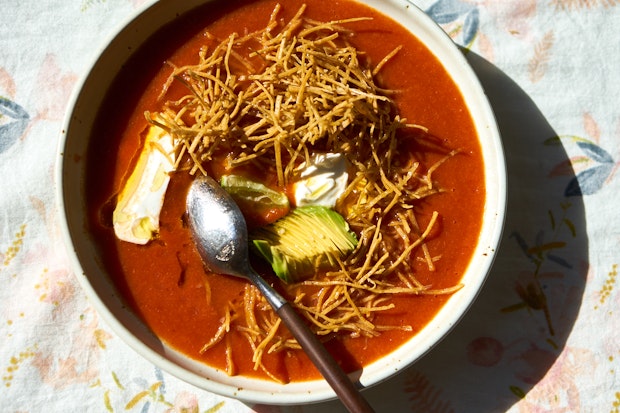 Vegetarian Tortilla Soup: This soup is all about the broth. And then all about the toppings. Roasted cherry tomatoes are a favorite way to finish tortilla soup along with thinly sliced avocado, and lots of tortilla chip matchsticks.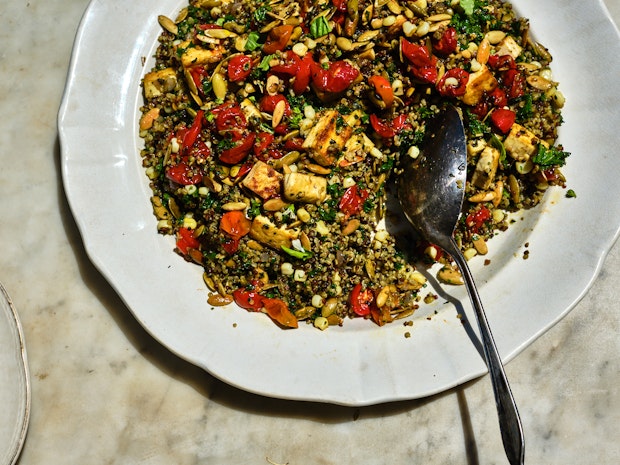 Heather Quinoa: The tomatoes are a major component in this favorite quinoa recipe. Tossed together with quinoa, pepitas, corn, kale, and tofu.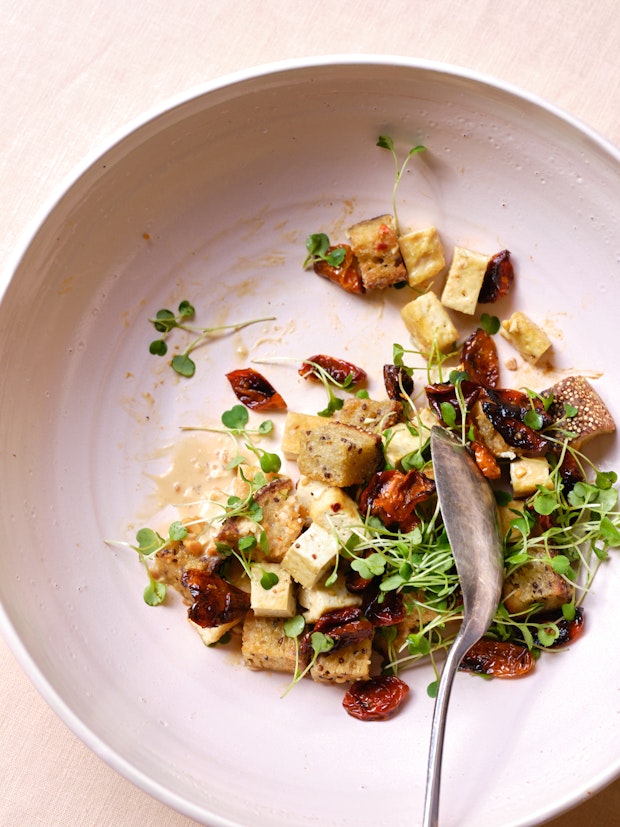 California Panzanella: I call this a wildcard panzanella. And it is a bit of a weirdo, but in a good way! Very Northern California and hippie in spirit. It features the roasted tomatoes, multi-grain bread, sprouts, grilled tofu, and a spicy peanut sauce.
Roasted Cherry Tomatoes
Mix up your tomato types and colors if you like.
Ingredients
1

pint

basket cherry tomatoes, stemmed

1/4

cup

// 60 ml extra virgin olive oil

1

tablespoon

brown sugar or maple syrup

Fine grain sea salt
Instructions
Preheat oven to 350°F / 180°C with rack in top third of the oven.

Slice each tomato in half, or in quarters if the tomatoes are a bit larger. Place in a large enough baking pan, roasting pan, or rimmed baking sheet that they sit in a single layer.

Toss with the olive oil, brown sugar, and a couple generous pinches of salt. Arrange cut side up.

Bake for 40-45 minutes (less time if you use smaller cherry tomatoes), or until the tomatoes are shrunken and golden around the edges. Toss once or twice along the way. Remove from oven and allow to cool. Transfer to jar or storage container.

The tomatoes keep nicely in a jar for up to a week (refrigerated), so you can do this whenever you pick up cherry tomatoes, and use them throughout the week.
Related Recipes
More Recipes
Popular Ingredients