This is How to Become an Instant Pot Whisperer
If you're scared to use your Instant Pot, don't be. If you have one, you should use it. These are the six things you should know.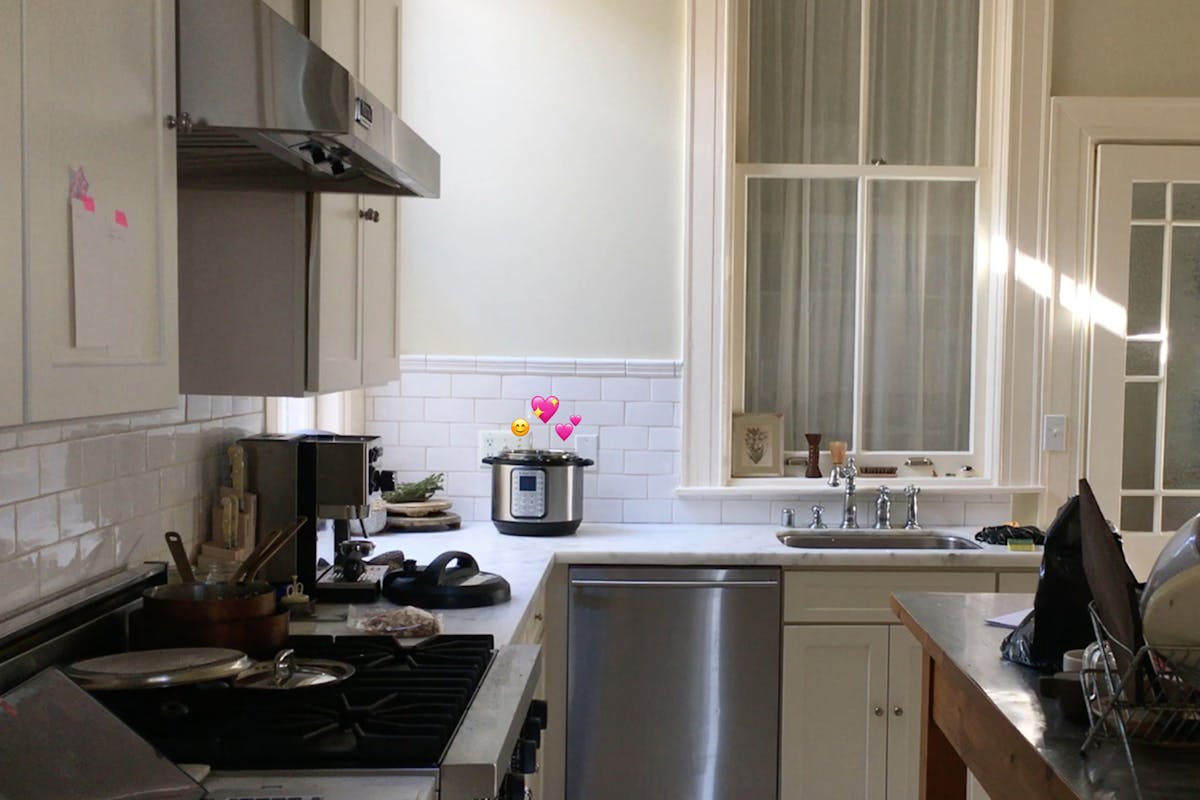 If you're scared to use your Instant Pot, don't be. If you have one, you should use it. The thing that struck me most as I started to use my Instant Pot regularly, as I began to haunt the various Instant Pot groups, and read the comments peppering Instagram (#instantpot), is the following. There are countless people out there who have purchased this of-the-moment appliance who never use it. They're nervous about pressure cooking in general, or have no idea how to weave it into their culinary life. Others let it sit on the counter relegated to occasional bean preparation, or yogurt. Don't get me wrong, the legions of Instant Pot fans are strong (and encouraging, and helpful!), but there are a lot of individuals out there who are clearly overwhelmed, not quite inspired, or can't quite find their Instant Pot tribe (important!). If any of these scenarios apply to you, I hope this post can help a bit, perhaps reframe how you think of this kitchen tool moving forward, particularly if you're a new user.
Here are some suggested ways you can approach Instant Pot cooking from a place of enthusiasm, and (hopefully) an anxiety-free place of mastery and calm! I also have an ever-evolving Instant Pot Starter Guide that I add to regularly, and a growing list of Instant Pot recipes that I've written, and tested. And keep a list of Essential Instant Pot Links. Also, for reference, this is the Instant Pot I purchased: Instant Pot DUO Plus 6 Qt 9-in-1
1. Focus on a Single Function: For me, straight out of the gate, it was the pressure cooker functionality. If you focus on a single function, you're less likely to get over-whelmed with all the other buttons, sounds, different models, and whatnot. Build your confidence one recipe at a time using your chosen "initial" function, and then branch out from there. After pressure cooking, I branched out to the slow cooker functionality.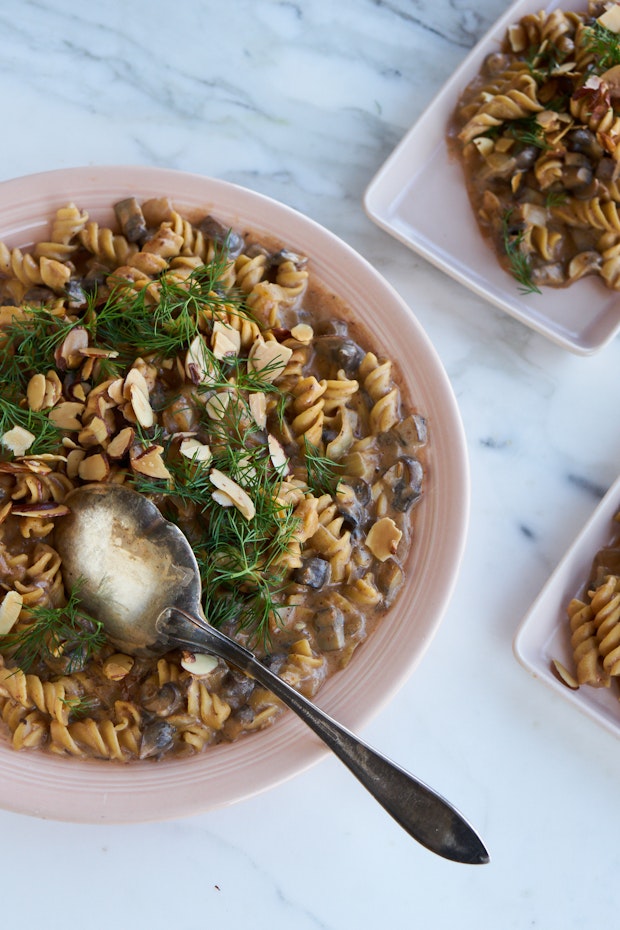 Make this: Instant Pot Mushroom Stroganoff with Vodka
2. Easy Answers. If you're a member of the Instant Pot Facebook Group (along with nearly 1,000,000 others!) familiarize yourself with the lefthand "search" function on desktop. It's fantastically helpful if you have a question, problem, or just need a confidence boost. There is likely someone in there who has asked your question before, and chances are, someone has volunteered an insightful answer.
3. Start Simple: Break in your Instant Pot with a simple pot of beans, or a straight-forward weeknight meal. Getting one solid success under your belt makes a huge difference in what you can imagine is possible. This Mushroom Stroganoff with Vodka is a ringer (pictured above). As are the Instant Pot Fiasco Beans (Pictured below). Instant Pot Taco Soup is always a crowd pleaser as well.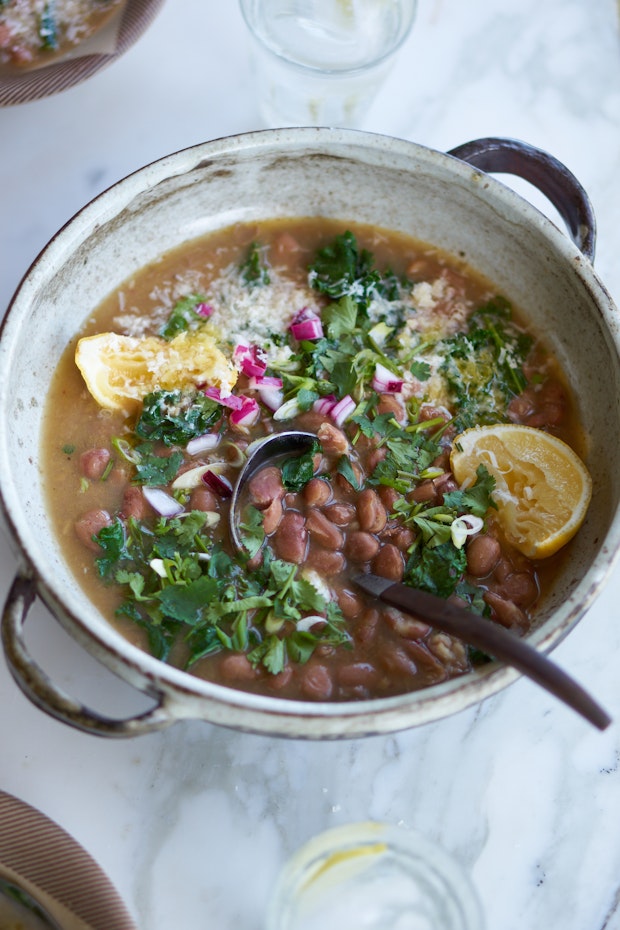 Make this: Instant Pot Fiasco Beans
4. Try at Least Two New Recipes a Month. Or one a week if you're more ambitious ;) It's such a great way to manageably build a repertoire of go-to recipes over the course of a year. And, it's always fun to try new recipes - especially if they work! It's like when I would tell people to try cooking with an ingredient they've NEVER cooked with once or twice a month. Over a year, it's fascinating how much that can impact your home cooking, and what you're eating. We love this Instant Pot congee so much, and you can top it with whatever.
5. Find your People. Said another way, take some time to find your Instant Pot tribe. The main communities are robust, generally welcoming, helpful, fast, and high volume. That said, joining them can be like merging onto a fast-moving six-lane highway, and maybe you're more of a country road type of person? My advice? Patiently take some time to poke around. For example, I know I like to cook and focus on vegetable and plant-centric recipes, so, I've joined a number of Facebook Instant Pot groups that focus primarily on that. There are IP healthy recipe groups, IP paleo groups, IP Whole30, IP for Weight Watchers, IP Indian recipes - lots of options (all these are on FB). Date some groups, see where you feel inspired and at home, and settle in. There's also an #instantpot hashtag and you can watch corresponding Insta-story videos and whatnot.
6. Read the Manual. Do it, but then circle back to recommendation #1 up above. Focus. Single function ;)
There are so many of you out there with a lot of experience. If you can give new IPers a single piece of advice, what would it be? I'm hoping your insights will also inspire anyone just starting out on this journey from the comments. xx, -h