Delicata Squash Recipes To Try
Delicata is the lazy cook's winter squash. And it's the breeziest to work with! Here are some favorite recipes.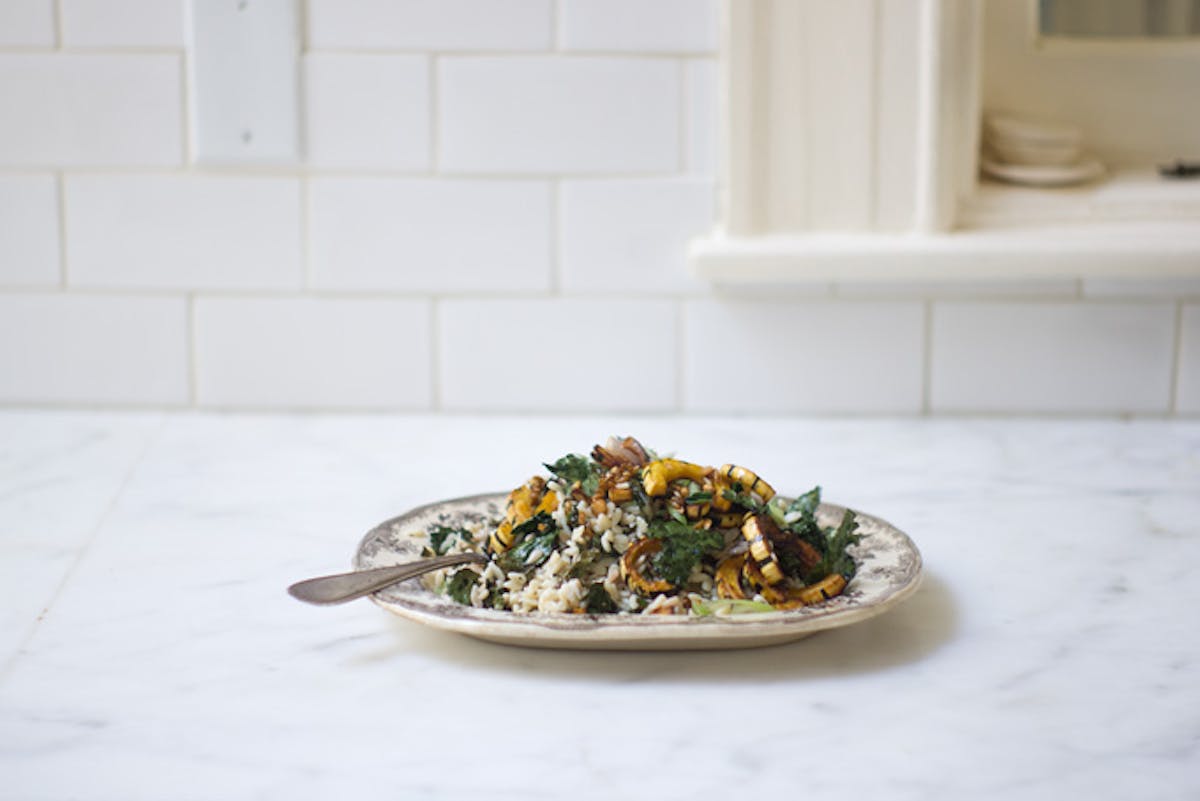 Delicata is the lazy cook's winter squash. The sole squash I'm able to square off with in breezy fashion. Unlike working with other squash, maintaining composure throughout the preparation of this varietal is usually attainable. If you've ever cursed a Hokkaido, or permanently lodged a knife in a Hubbard squash, you know what I'm talking about. The delicata is a dream. Thin-skinned, there is no need to peel them. A length-wise slice from end to end is the toughest maneuver, and from there it's smooth going. A quick drag of a spoon clears the seeds, and a run of cuts yields a perfect deck of scalloped crescents. More often than not, at this point, I'll roast the squash a few degrees shy of oblivion - it becomes golden, crusted, and perfect straight from the oven. As we're on the doorstep of winter squash season, I thought I'd do a quick round up of a few of my favorite delicata squash recipes from the archives, and link out to a handful of delicata gems I've spotted out and about as well. Enjoy! xo -h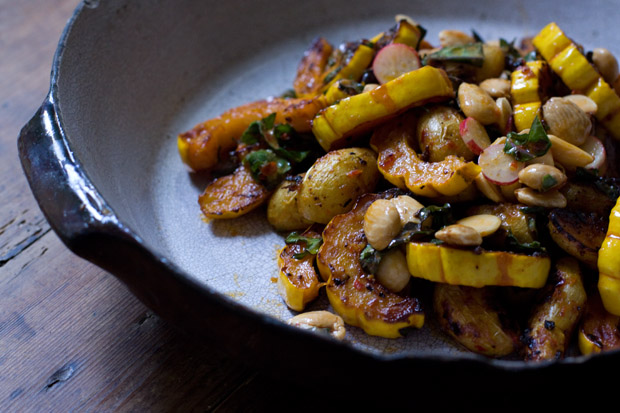 Roasted Delicata Squash Salad (above)
Please make this. Pretty, scalloped-edged cross-cuts of the delicata squash, a few small potatoes, chopped kale, radishes, Marcona almonds - and a miso harissa oil. An all-time favorite.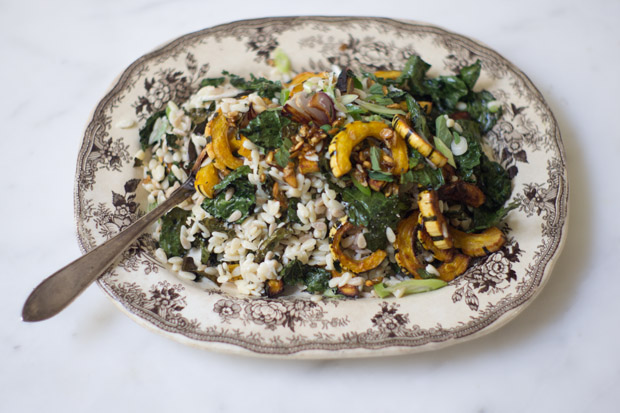 Roasted Vegetable Orzo (above)
This one I love for its simplicity. In autumn, delicata and kale are nearly always around. Chances are you have most of what you need to pull it together - roasted delicata squash and kale tossed with orzo pasta & salted yogurt dressing.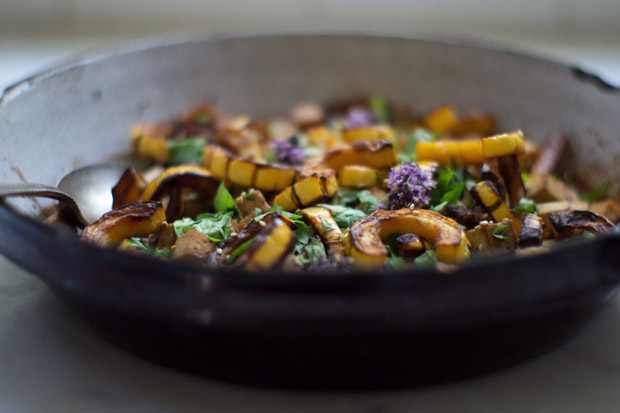 Miso Sesame Winter Squash (above)
This beauty was inspired by a recipe in Bryant Terry's cookbook, The Inspired Vegan. Roasted winter squash (and tofu) with a miso, maple, sesame, citrus sauce.
Delicata recipes out-and-about:
- Maple Spice, Fennel, & Kale Bowl (Sprouted Kitchen)
- Delicata Squash & Lime Tabbouleh (The First Mess)
- Roasted Delicata Squash Veggie Bowl (Love and Lemons)
- Baked Delicata Squash with Cream & Parmigiano (The Yellow House)
- Chickpeas with Delicata Squash, Kale, and Coconut Milk (Healthy Green Kitchen)
Happy roasting all - if you have other favorites, feel free to give a shout in the comments. -h