17 Delicata Squash Recipes to Get you Through Winter
My favorite squash to roast. Here are seventeen delicata squash recipes to inspire. To get you through the cold months.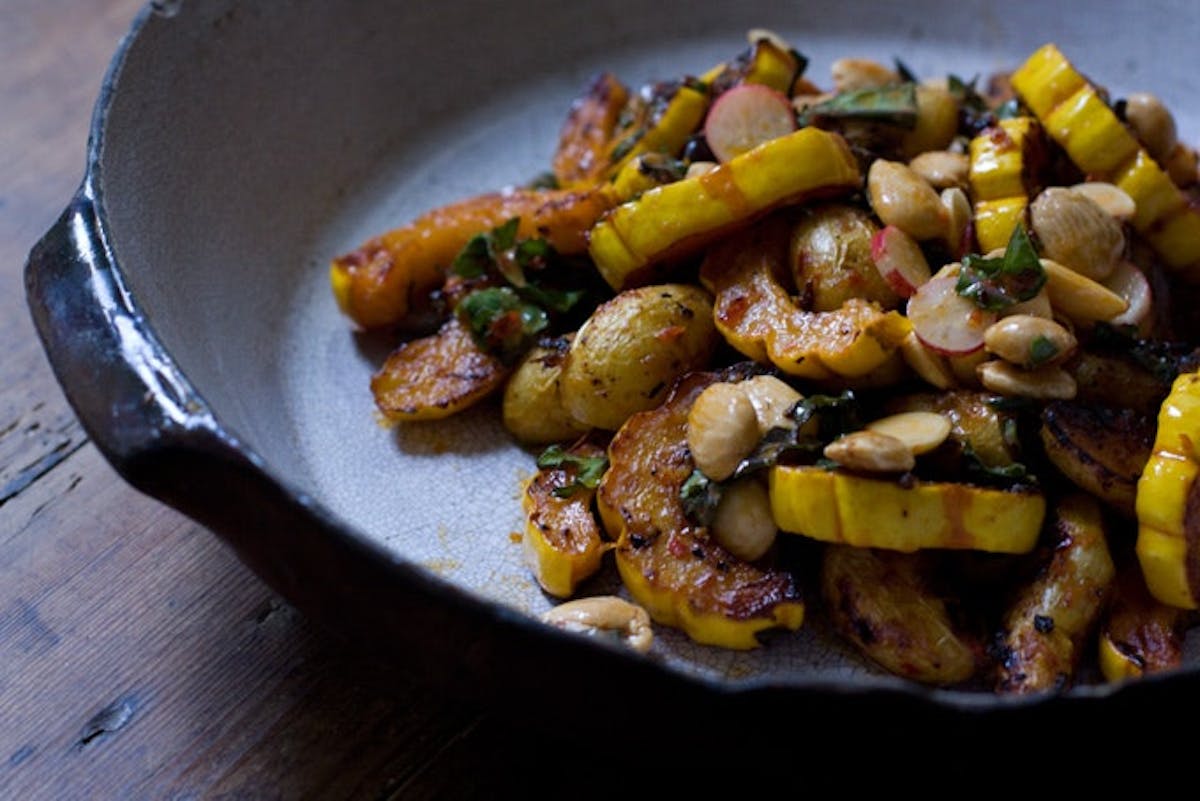 You ready? This is the time of year to start rolling out your best delicata squash recipes. If you're a long-time reader, you know how much I love this scalloped varietal. Partly because it's delicious, but also because it's a breeze to prepare. Not only can you eat the flesh, you can also go for the peel, and it's arguably the best part. You know where it gets golden and deeply toasted at the edges? Yeah, that's hard to beat. Here are seventeen delicata squash recipes to inspire, and get you through the cold months. Enjoy!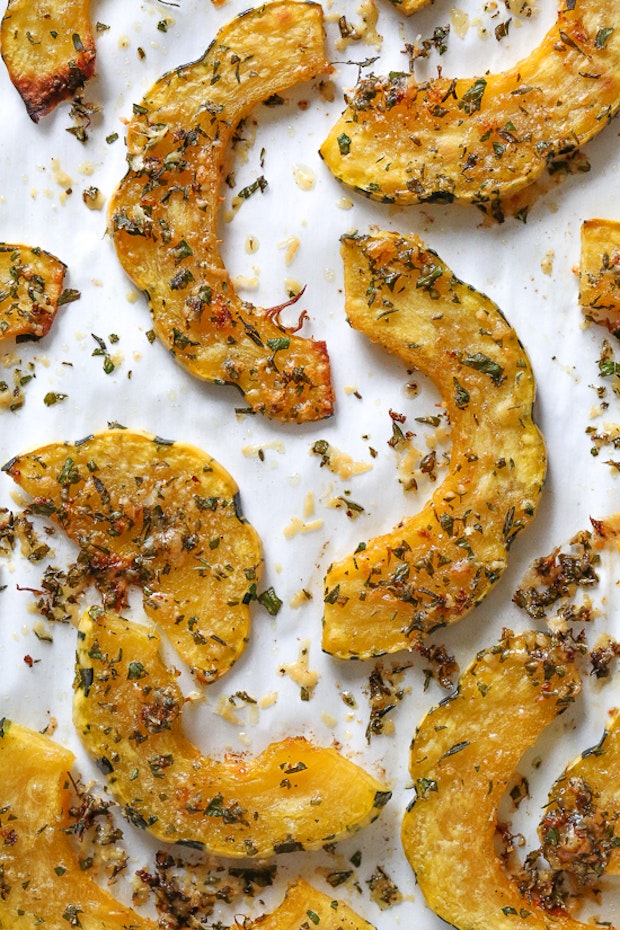 1. Parmesan Crusted Delicata Squash (Skinnytaste) Love this. If you're looking for an easy way to elevate straight delicata, simply cover with this parmesan mixture and bake.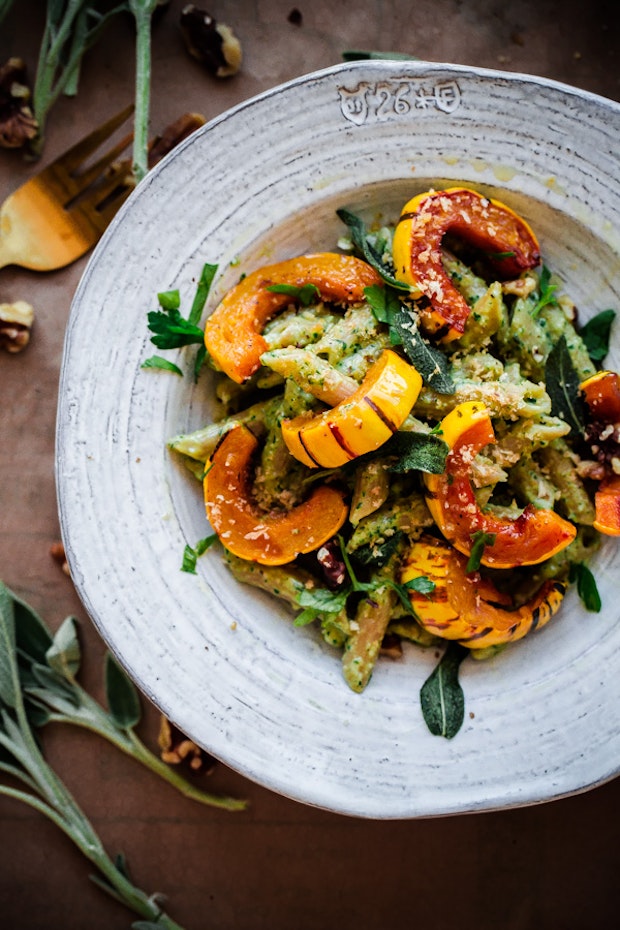 2. Whole Wheat Pasta with Walnut-Sage Pesto and Roasted Delicata Squash (A Beautiful Plate)  This recipe is a good example of using delicata squash as part of a main, a great weeknight pasta dish.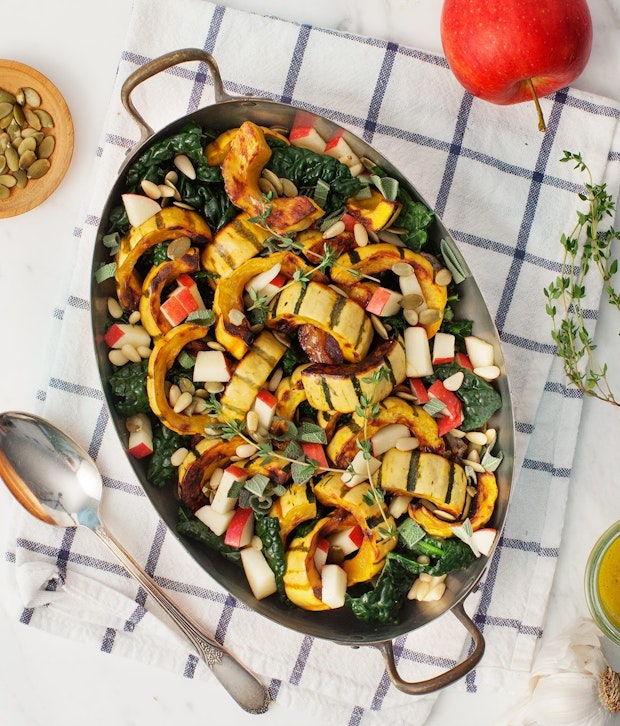 3. Roasted Delicata Squash with Apples & Sage Recipe (Love and Lemons)  Here's a classic, beautiful fall main, adding apples, sage and pepitas, with a mustardy vinegar dressing to top it off.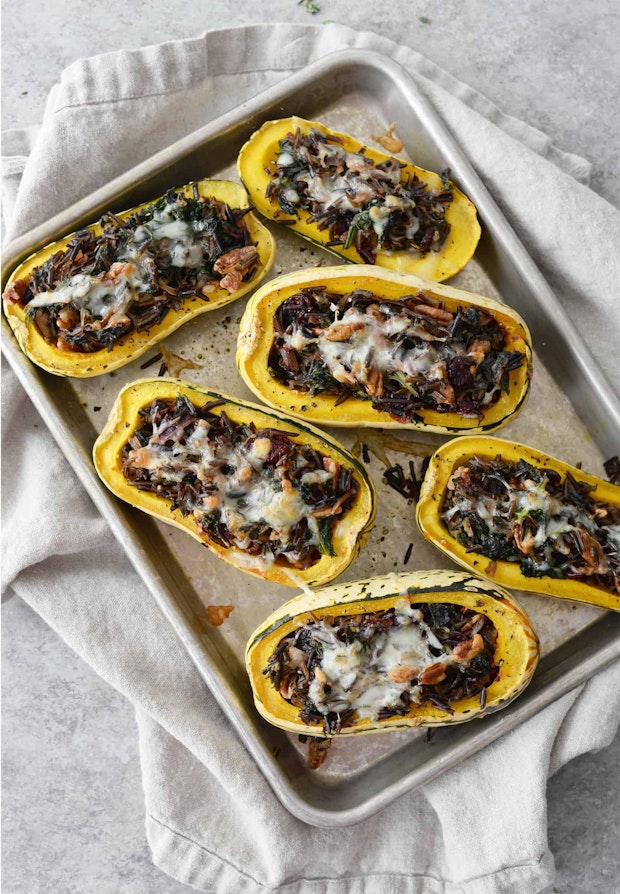 4. Wild Rice and Kale Stuffed Delicata Squash (Delish Knowledge) Most of the recipes in this round-up have the delicata cut into half-moons, but if you are looking for a special occasion presentation, stuffed squash never fails to impress.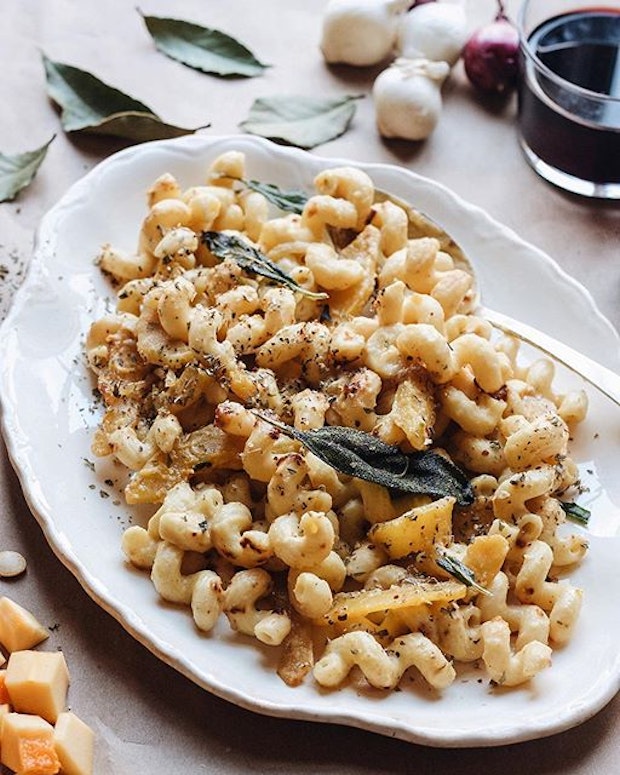 5. Creamy Delicata Squash Pasta With Crispy Sage (the Feed Feed) When it's the middle of winter, the days are very short and comfort food is in order, this recipe looks perfect.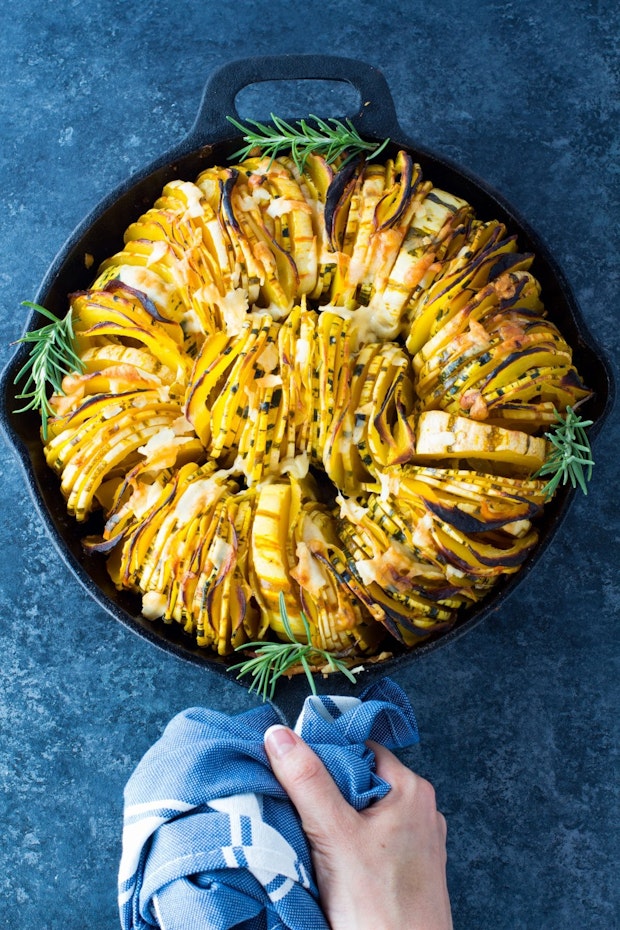 6. Roasted Delicata Squash Tian (Hungry Hobby)  This recipe brings the visual drama. Get out your sharpest knife, your fav prep soundtrack, and give it a go.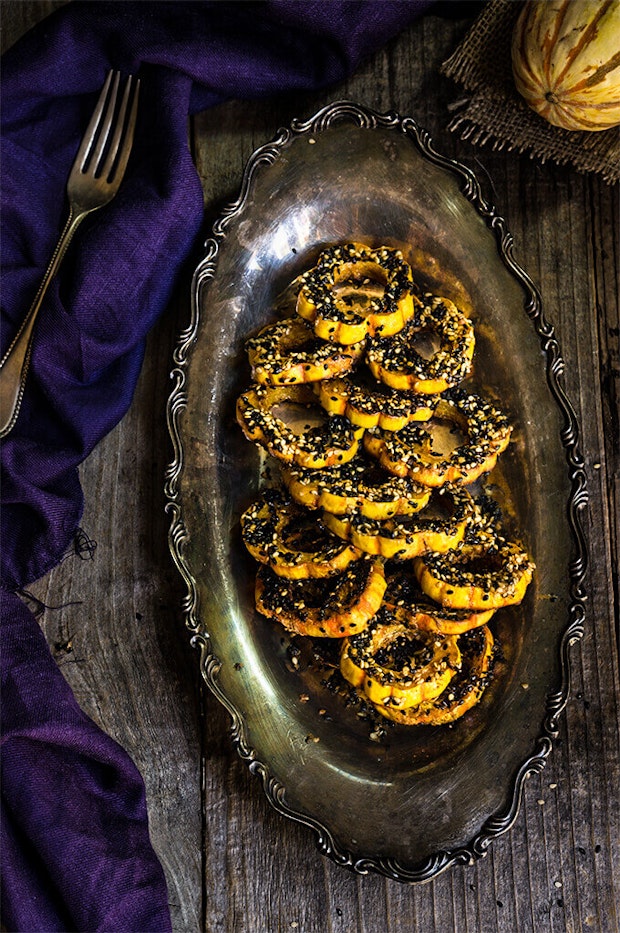 7. Sesame-roasted, Maple Chipotle Delicata Squash (Viktoria's Table)  Another visual stunner, this is a combination I've never tried that gets a lot of credit for originality.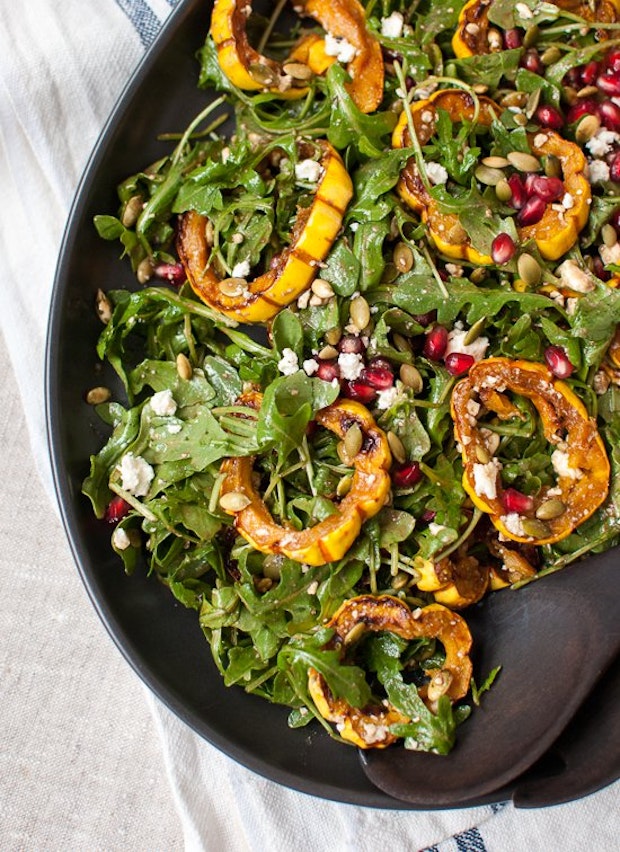 8. Delicata, Pomegranate and Arugula Salad (Cookie and Kate)   This is a beautiful, dreamy combination of zesty arugula, creamy delicata squash and tangy-sweet pomegranate.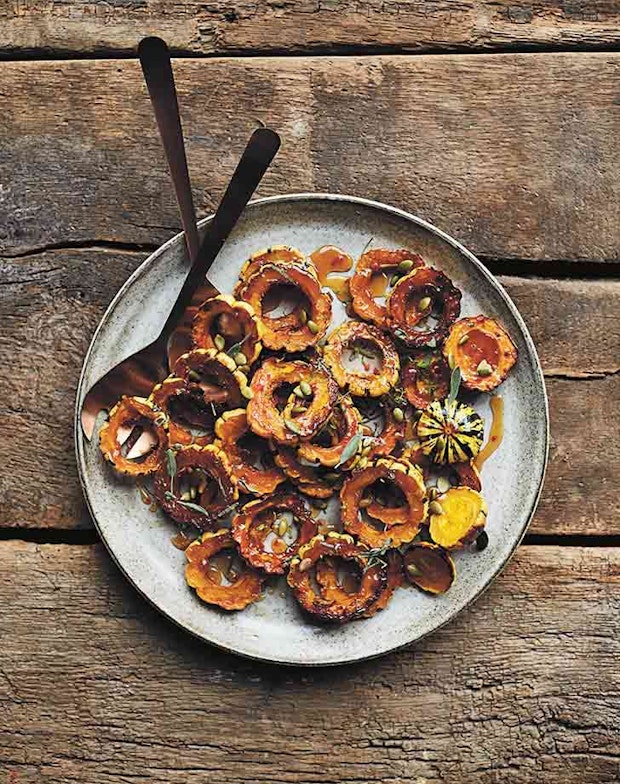 8. Delicata Squash Agrodolce Recipe (PureWow / Athena Calderone)   A recipe originally from Athena Calderone's stunner of a book Cook Beautiful. Delicious and reasonably easy to prepare.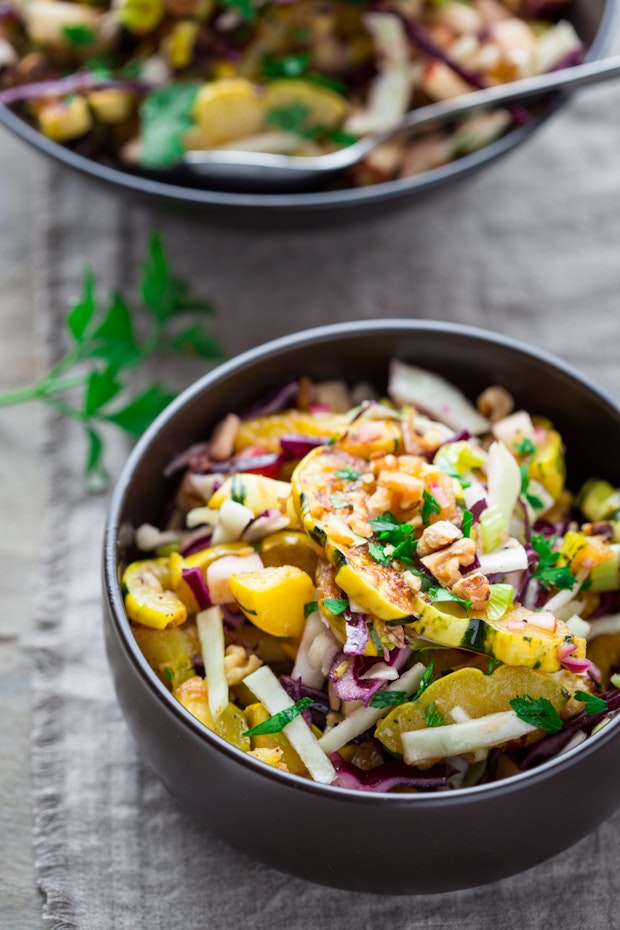 9. Roasted Delicata Squash Salad with Warm Pickled Onion Dressing (Healthy Seasonal Recipes)   A bold flavor combination that I've never tried before, this looks like a recipe that could be a make-ahead lunch option.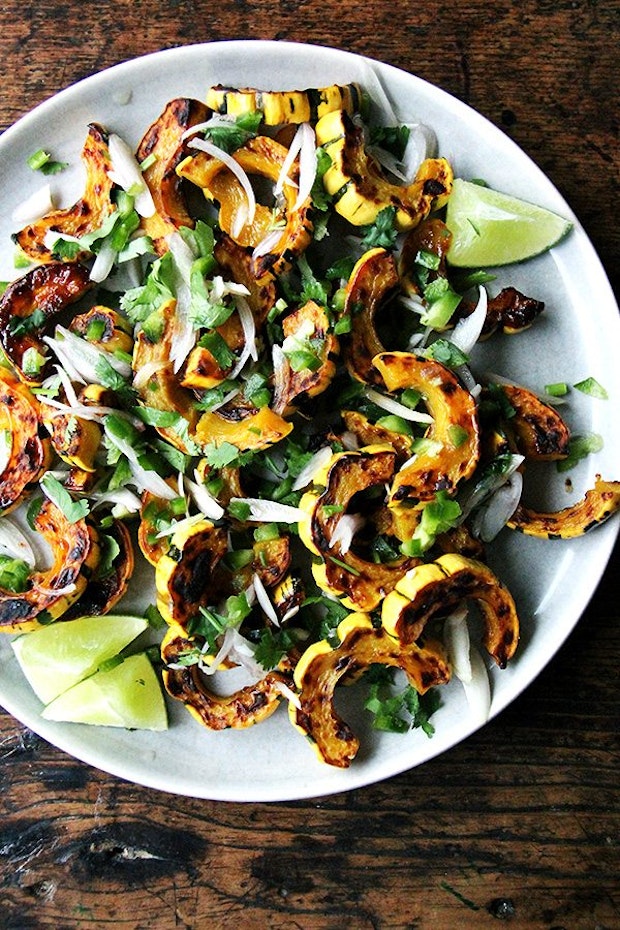 10. Roasted Delicata Squash with Chilies, Lime & Cilantro (Alexandra Cooks)   This is a fresh mixture of things I love, I can imagine a version that increases the quantity of cilantro to make a full-on salad.
11. Twice Baked Delicata Squash + Crispy Za'atar Roasted Chickpeas  (What's cooking good looking)  Za'atar, chickpeas and delicata is a wickedly smart combination of elements I love in a recipe.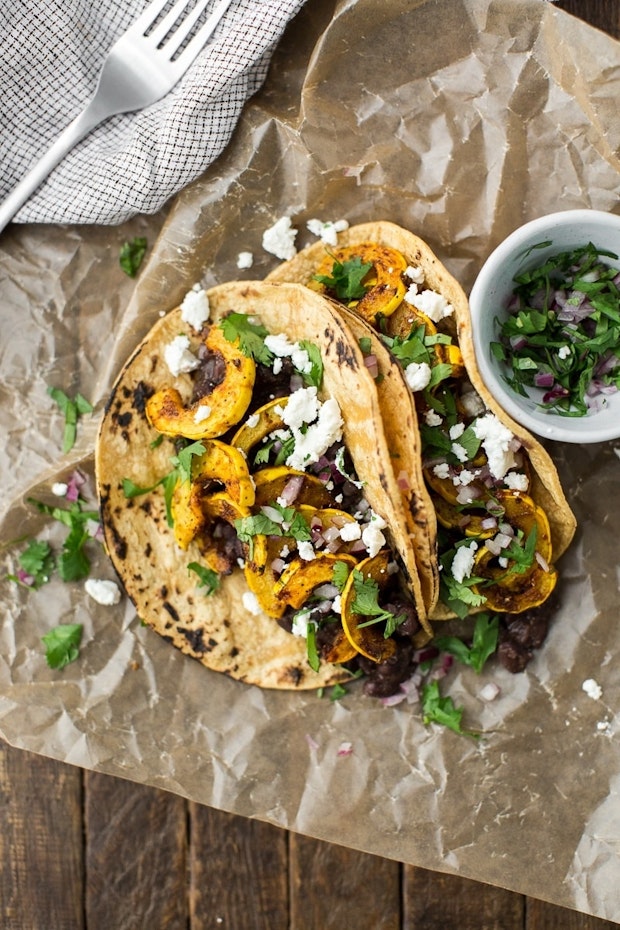 12. Delicata Squash Tacos with Black Beans (Naturally Ella)   I'm surprised there aren't more delicata tacos on menus, but this is a great option for lunch or a weeknight meal.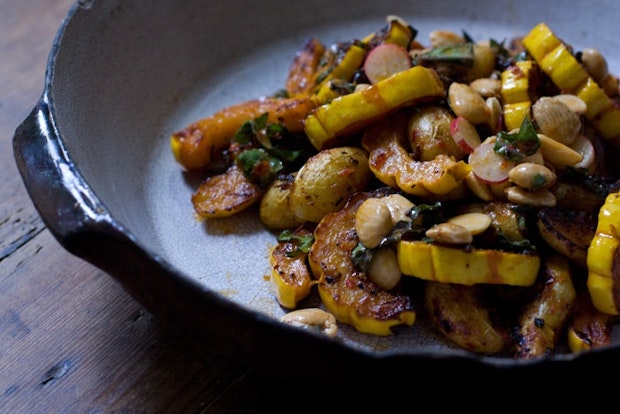 13. Roasted Delicata Squash Salad (101 Cookbooks)  Here's a classic from the archives, combining a few favorite things, miso and harissa. If you've never cooked with delicate, start here.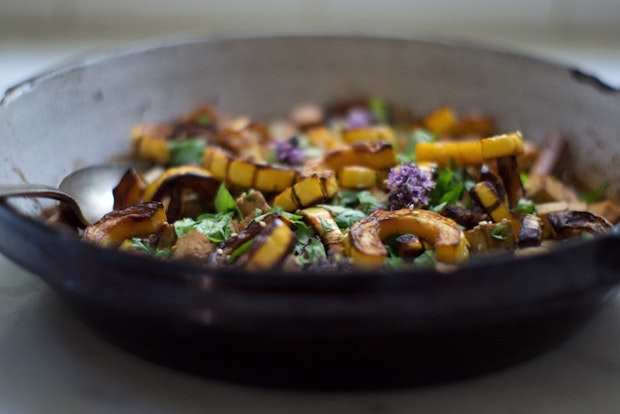 14. Miso Sesame Winter Squash Recipe (101 Cookbooks)  Miso, tamari and maple syrup create a lovely flavor combination for this delicata dish.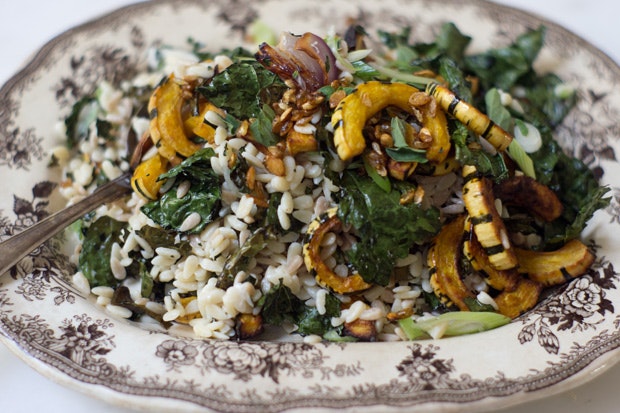 15. Roasted Vegetable Orzo Recipe  (101 Cookbooks)   Here's a quick dish that would make a great make-ahead lunch.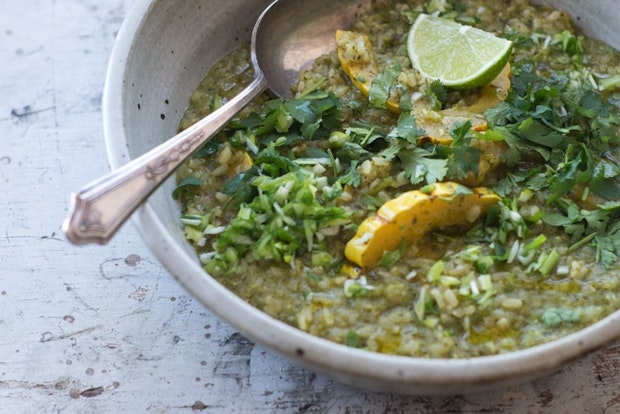 16. Green Curry Porridge Recipe (101 Cookbooks)   Pan-toasted brown rice, spicy herb-packed green coconut broth, punctuated with delicata and lots of green onions.
History of Delicata Squash
Delicata squash is one of my favorite seasonal vegetables. The name describes it well, the skin is delicate and regardless of being baked, fried or steamed, does not have to be removed to be eaten. Delicata is native to the Americas, but despite that long history, it apparently fell out of favor in the 1930s due to lack of availability due to crop disease. It wasn't until the early 2000s that a disease-resistant varietal became popular and today it's again relatively easy to find.
Basic Preparation of Delicata Squash
Besides being delicious, delicata is easy to prepare. Cut lengthwise, use a spoon to scoop out the seeds, slice in 1/4-inch half moons. Toss with some oil and salt and pepper, put on a baking sheet and bake at 400 degrees until brown. Beyond that most basic method, the following recipes should provide enough inspiration to experiment beyond the basic!