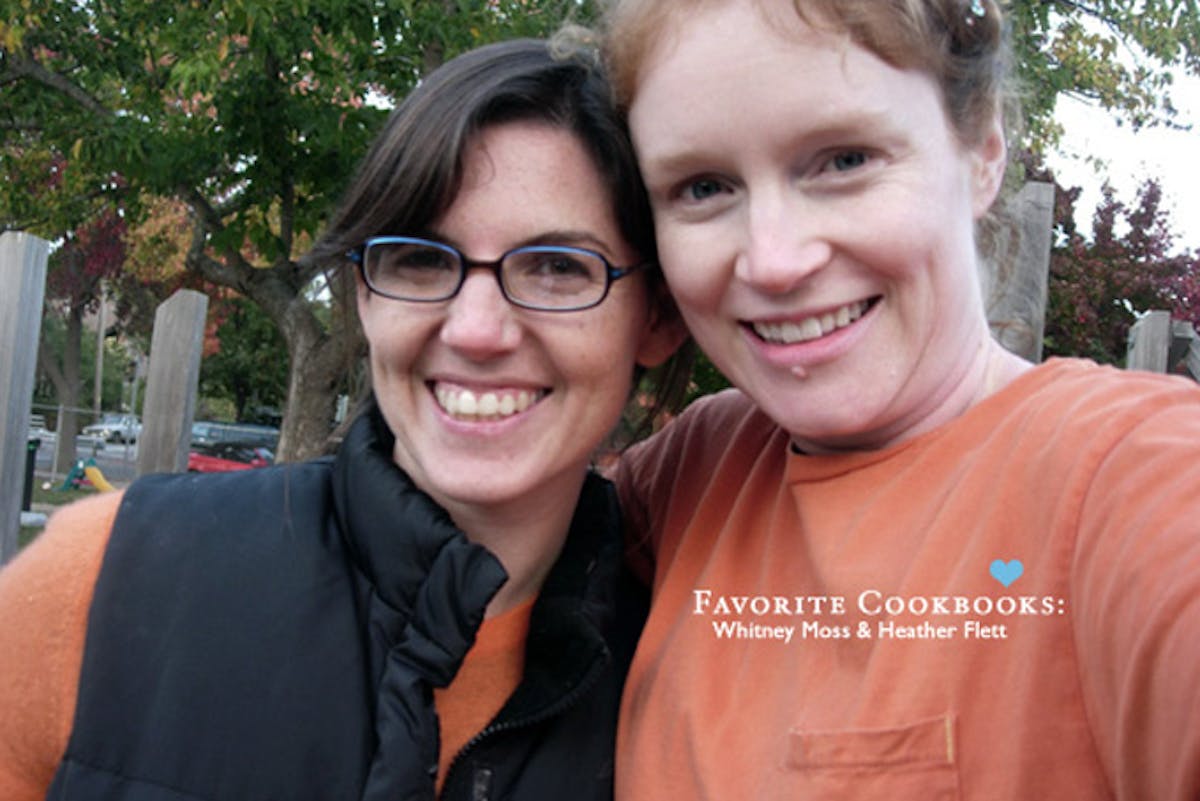 Favorite Cookbooks: Whitney Moss & Heather Flett Recipe
Whitney Moss and Heather Flett are two crafty, creative ladies - I'm lucky to call them both friends. Remember the cute baby shower (waaaay back) where guests painted onsies and made do-it-yourself waffles? That was at Whitney's house. Some of you might already know them because of their Rookie Moms website or new book (The Rookie Mom's Handbook) - today they are going to share their favorite kid/family-friendly cookbooks with us.
WHITNEY & HEATHER'S COOKING STYLES:
Whitney keeps it simple in the kitchen preparing healthy fresh foods and saving the cookbooks for entertaining. She and her husband, much like their three year old son, don't mind having the same things over and over again, so when a new favorite evolves, it's sure to show up on their table every week. Latest discovery: Veggie Tikka Masala from Cooking with All Things Trader Joes
Heather on the other hand obsesses over being June Cleaver in the kitchen- every night expecting the family to sit together at 6pm for dinner no matter what. Except that she's ditched her Ohio roots culinarily-speaking in favor of the variety of crazy California produce available in Berzerkely. If she makes meat and potatoes, it's likely organic free range chicken and organic sweet potato fries.
FAVORITE COOKBOOKS (the ones Heather & Whitney turn to most):
- With the little guys at our sides: Pretend Soup and Other Real Recipes: A Cookbook for Preschoolers & Up. This was a gift from Heather's mom and Holden and Julian (3 year olds) love it! Shows pictures of ingredients and the steps of the recipes.
- Favorite every-day cookbook: The Best 30-minute Recipe: A Best Recipe Classic (Best Recipe Series). Fast, fresh, really good. From the folks at America's Test Kitchen, this cookbook appeals to Heather's geekier nature. Although, c'mon with a preschooler at your leg and a baby climbing up the stool, nothing is a 30-minute meal.
- Favorite every-day cookbook: The Six O'Clock Scramble: Quick, Healthy, and Delicious Dinner Recipes for Busy Families. The website even has printable grocery lists to make the trip to Berkeley Bowl a little smoother. All meals are seasonal and easy.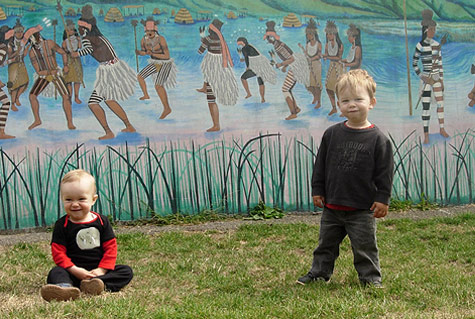 - Encyclopedia of baby food: Super Baby Food. The gold standard for getting started making your own baby food as far as we're concerned. Heidi note: Ths is one of the books I bought for Whitney when she was pregnant with Julian - a great resource.
- Beautiful baby food: First Meals (New Expanded Edition). Creative with gorgeous presentation, a book to turn to when you need a spark of inspiration.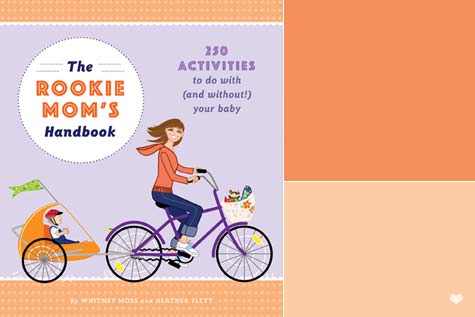 To keep up with the Heather and Whitney, check in with them at the Rookie Moms website.
Related links:
- Rookie Moms Website
- Rookie Moms Blog
- Rookie Moms on Amazon.com
- Past cookbook list: Fashion designer Isaac Mizrahi shares his favorite cookbooks.
- Past cookbook list: Grace Bonney of design*sponge shares her favorite cookbooks.
- Past cookbook list: Cookbook author Eric Gower shares his favorite cookbooks.
A big THANK YOU to Heather & Whitney for sharing their favorites with us.