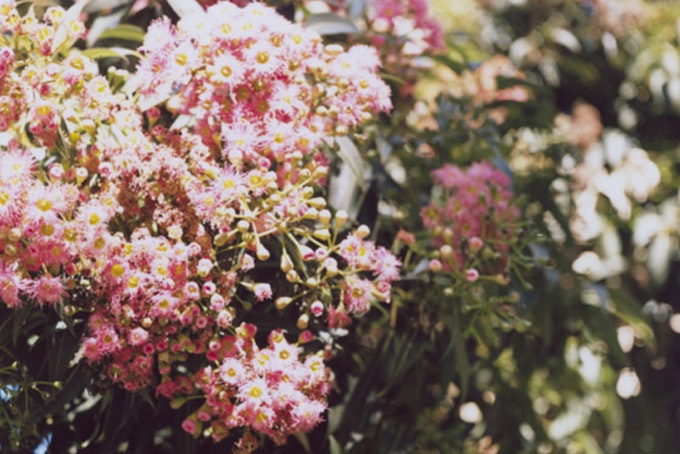 Happy New Year to all of you. I've been out of the kitchen quite a bit over the past week, mostly playing around with a vintage large-format camera I've somehow become enamored with. It is heavy, slightly awkward, temperamental, doesn't fit in my camera bag, and attracts more attention than I'm comfortable with. But I'm enjoying the pictures it makes. I'm looking forward to getting back into the kitchen though - aside from the camera crush, I've also had enough party food.
I actually went back through my archives today and picked out a handful of recipes to revisit this month - recipes that are light and bright, brimming with vegetables (for the most part), and flavorful. I made the list for myself, but I thought you might get some use out of it as well.
I hope you all are looking forward to 2010 as much as I am. I have a few things I'm anxious to share with you, but more importantly, I wanted to start the year off thanking you for all you share with me - your suggestions, comments, ideas, the photos you post - I feel very fortunate for all of it.
Last year I ushered in the new year with a stomach flu, so we are already off to a better start ;)......The list of recipes:
Miso Soup - A simple, everyday approach to miso soup - this recipe yields me a bowl of soup in five or ten minutes. You can keep it simple if you like, but in this version I add soba noodles and tofu, and a few garnishes.

Double Broccoli Quinoa - I cook up lots of broccoli here, then puree half of it into a pesto. The other half is cut into little florets. Toss the broccoli with some quinoa, sliced avocado and a drizzle of feisty chile pepper oil, and you've got a nice meal on your hands.

Red Lentil Soup - A single-pot lentil soup with brown rice. It is made by browning some onions, adding the rest of the ingredients, and simmering until the whole lot is done.

Orange Pan-glazed Tempeh - The best tempeh recipe I've highlighted to date, it features a simple ginger and garlic-spiked orange glaze that plays off the nutty earthiness of the pan-fried tempeh beautifully.

Shredded Brussels Sprouts & Apples - Shredded brussels sprout ribbons, apples, garlic, pine nuts, and tofu in a skillet with a hint of maple syrup.

A Tasty Frittata - I make frittatas all the time, and this version with potatoes, onions, and eggs, drizzled with a cilantro chile sauce is a favorite.

Rustic Cabbage Soup - Hearty, healthy, and satistfying - this cabbage soup recipe is super simple to make. Slice a cabbage into thin ribbons and cook it down in a simple pot of sauteed potatoes, onions, beans, garlic and flavorful broth. Finish each bowl with a generous drizzle of great olive oil and a dusting of shredded cheese.

Broccoli Crunch - Tiny green broccoli florets, crisp apples, crunchy shallots, candied nuts and slivered red onions are tossed in a barely sweet, creamy almond vinaigrette. Add baked tofu or pan-fried tempeh and you can easily turn this side into a main course.

Caramelized Tofu - One of my favorite tofu recipes, caramelized strips of tofu served over sauteed shredded brussels sprouts. It comes together quickly and uses just one pan.

Richard Olney's Garlic Soup - I can't get enough of this soup. From Richard Olney's The French Menu Cookbook, it is made by simmering a dozen or so cloves of garlic in water with a few herbs, then thickening it with a mixture of egg and a bit of shredded cheese. It's hard to beat a ladleful poured over some crusty day-old chunks of walnut baguette.
Wishing each of you a happy, healthy, and peaceful new year. -Heidi