Holiday Recipes
A collection of some of my favorite holiday recipes - a range of colorful, seasonal, main dished, appetizers, and sweets.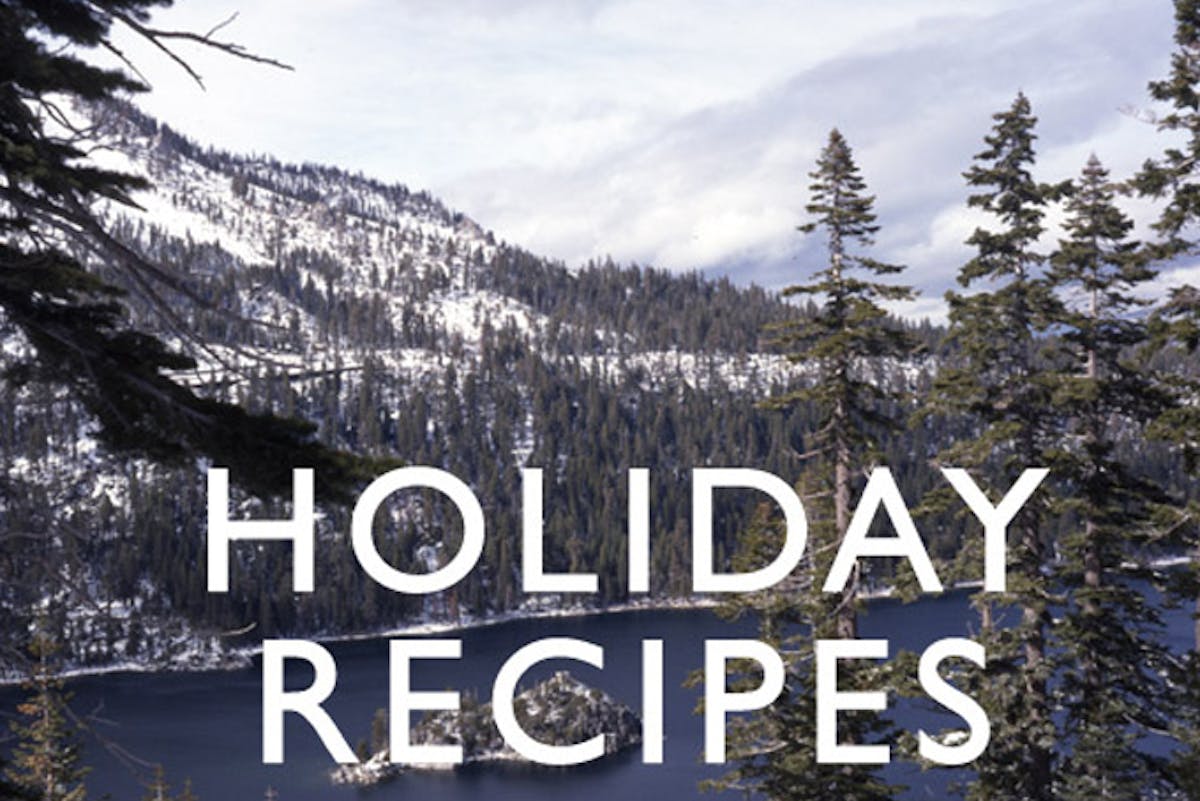 I thought it might be helpful if I posted a few of my favorite holiday recipes (similar to what I did last month). Here they are - bumped up to the top here so they are easier to find. I like color, and jewel-tones and lots of flavor on the table this time of year, I also try to make a few thing to counter-balance all the sweets - so I've listed recipes that fit across the board here. I'll do a separate post just focusing on Christmas cookie recipes. Happy holidays to everyone.
Bulgur, Celery and Pomegranate Salad - This lovely, jeweled pomegranate salad recipe is from Samuel and Samantha Clark's book Moro East - toasted walnuts, celery, mint, parsley, and garlic. An easy, delicious, and a pretty addition to any table.

Harissa Spaghettini - A unique and flavor-packed pasta recipe. Whole wheat pasta noodles, olives, kale, pine nuts tossed in a pan for a tangle with a garlic-charged harissa and olive oil sauce.

Ginger Jeweled Salad - A jewel-inspired holiday salad recipe - mixed leafy salad greens, wild rice, toasted hazelnuts, dried figs and pluots, tossed with a simple ginger juice vinaigrette that I spiked with just a hint of jalapeno.

Shredded Brussels Sprouts & Apples - Another favorite way to cook brussels sprouts. Shredded brussels sprout ribbons, apples, garlic, pine nuts, and tofu in a skillet with a hint of maple syrup.

Curried Apple Couscous - Couscous, apples, curry powder, butter, mint, toasted pine nuts and green onions are highlighted in this dynamic, colorful couscous recipe.

Cranberry Jam - A delicious cranberry jam recipe, the most riveting shade of ruby red you've ever seen. Would be perfect with toasted walnut bread and an antique gruyere cheese.

Hummus en Fuego - A beautiful, spicy hummus recipe made from pureed garbanzo beans, toasted walnuts, and spicy crushed red pepper oil finished with a few chopped olives and a bit of cilantro.

Black Sticky Gingerbread - This black sticky gingerbread recipe makes and outrageously dark, dense, flavorful and delicious cake. The burnt-caramel-esque crust that forms on the top of the cake is outrageously tasty.

Peppermint Semifreddo - Served in shot glasses this peppermint semifreddo recipe makes a fluffy, dreamy, cloud-like, winter wonderland dessert.

Butter-toasted Hazelnuts - One of my favorite party-friendly ways to use hazelnuts. This butter-toasted hazelnut recipe uses toasted butter, fresh tyme and lemon and orange zest to add a simple yet sophisticated twist to a nut bowl.

Espresso Caramels - A favorite caramel recipe yielding dozens of generously espresso-flecked caramels that you can individually wrap. They have a deliciously subtle undercurrent of sea salt and are great for the holidays.
I'm going to leave the comments closed - with the idea that this is more of a reference post.
Photo taken while walking along a closed road overlooking Emerald Bay, Lake Tahoe.