15 Inspiring Spring Recipes
Put all that amazing spring produce to work! A round-up of 15 inspiring spring recipes highlighting asparagus, strawberries, fava beans, and artichokes!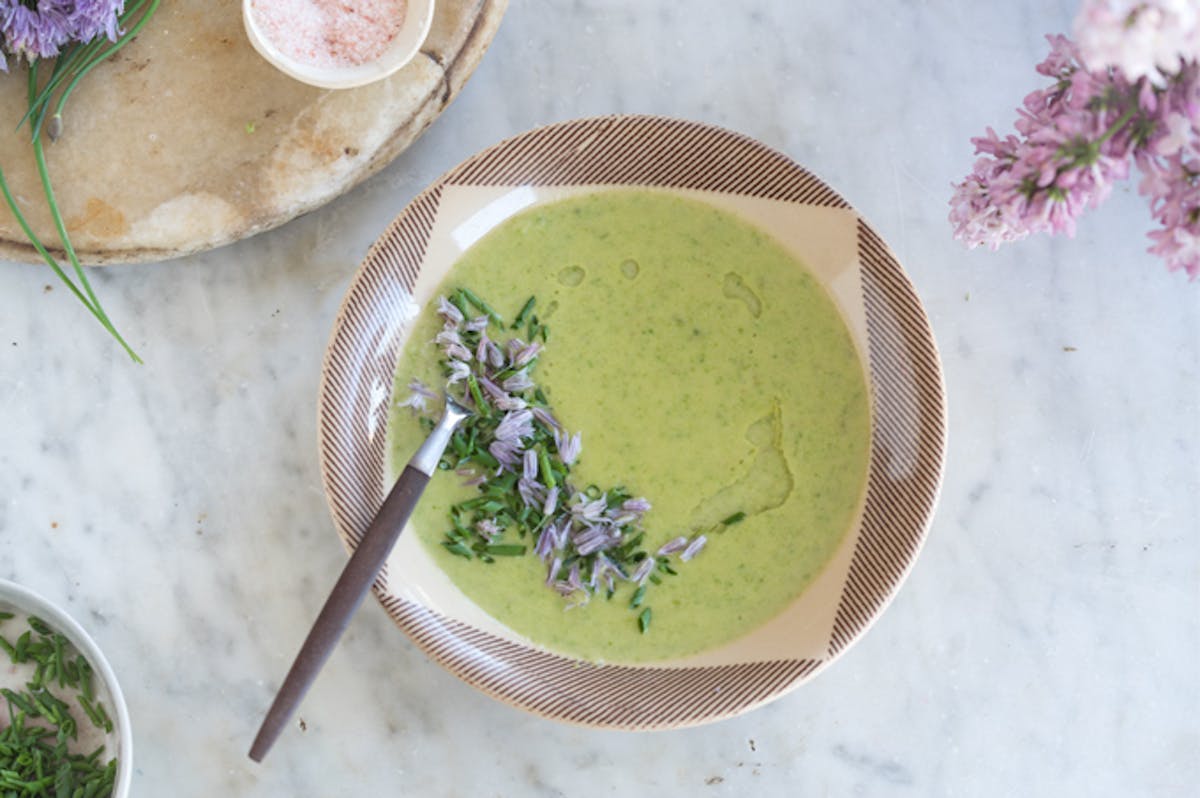 Asparagus, fava beans, and artichokes are the holy trinity of my springtime cooking. I'm always slightly crushed as citrus season phases out, but baby favas on everything makes up for it. Almost. Oh, and the strawberries! With that in mind, I thought I'd round up a selection of go-to spring recipes. A bit of inspiration focused on all the different ways we can enjoy spring.-h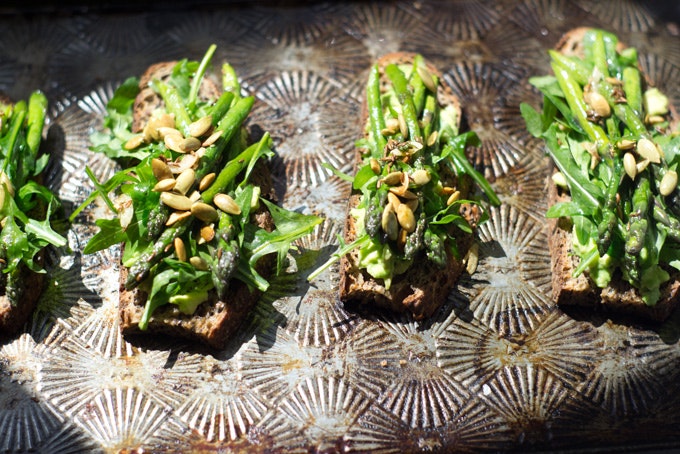 1. Avocado Asparagus Tartine - (101 Cookbooks) An excellent impromptu springtime lunch tartine: avocado smeared across toasted day-old slabs of sesame bread, layered with arugula and garlicky caraway asparagus + toasted pepitas.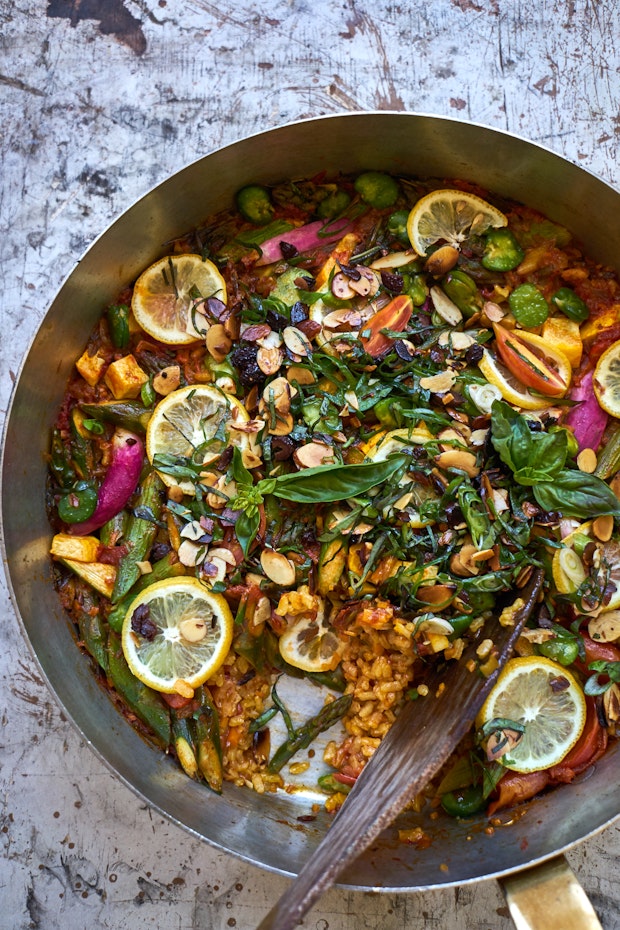 2. An Amazing Vegetarian Paella - (101 Cookbooks) A much-loved vegetarian paella recipe. And, for this veg-centric, California-inspired take on the Spanish classic, you don't need a special pan.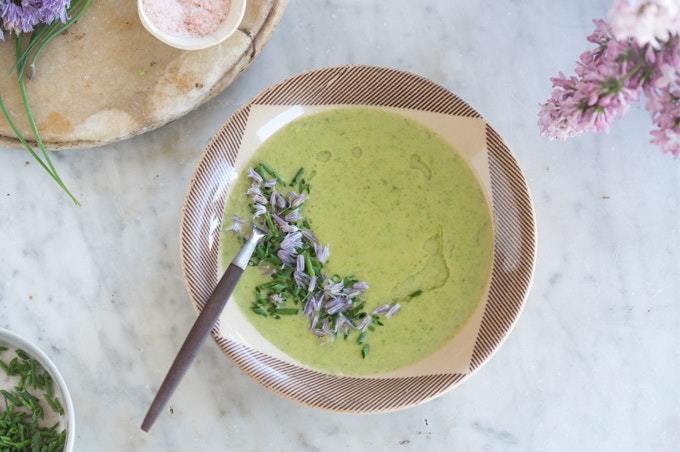 3. A Simple Asparagus Soup - (101 Cookbooks) A simple asparagus soup - fresh asparagus, new potatoes, a bit of green curry paste, and coconut milk are pureed to make this spring favorite.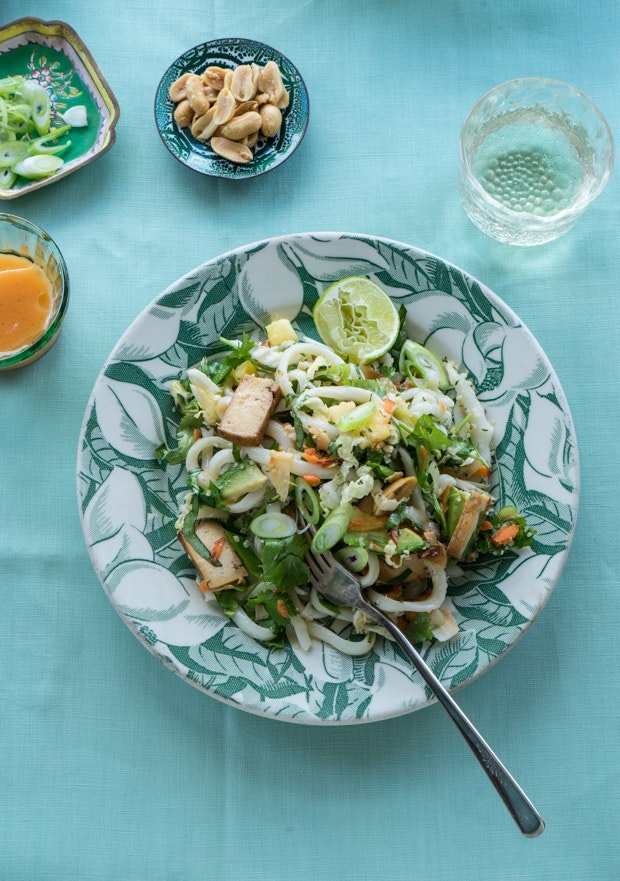 4. Sriracha Rainbow Noodle Salad - (101 Cookbooks) This is a noodle salad you'll crave every day. A radiant, color-flecked tangle of noodles, cabbage, shredded carrots, pickled sushi ginger, and an abundance of cilantro, basil, and scallions. It has tofu and peanuts, coconut, ginger, avocado, and hemp seeds. The dressing(!) - it's simple but strong, and steps in with an assertive spicy sriracha-lime punch.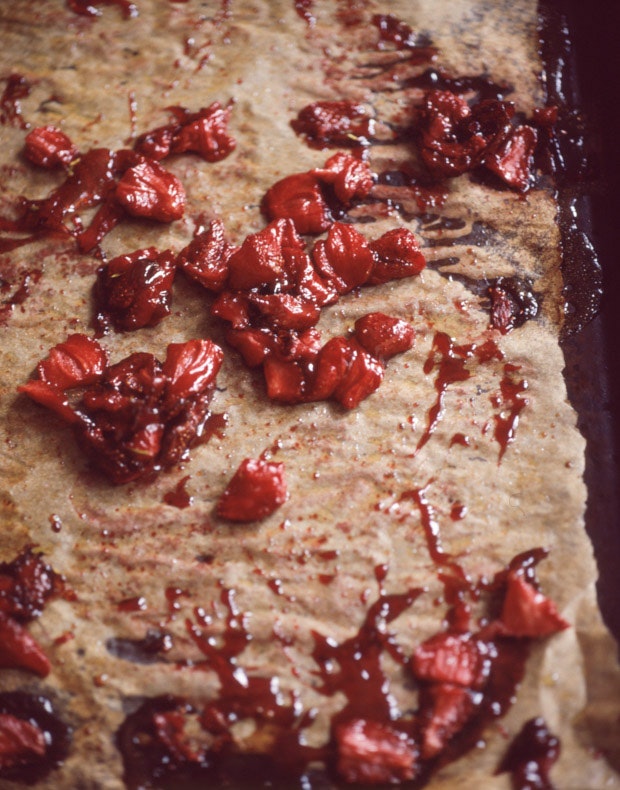 5. Roasted Strawberries - (101 Cookbooks) A delicious argument for roasting strawberries - juices from the roasting berries combine with maple syrup, port adds a surprise hint of booziness, and the balsamic delivers a dark bass note.
6. How to Dry herbs - (101 Cookbooks) This is the time of year I find myself drying herbs. In part, it is because I tend to come across special, unusual varietals in the spring and summer - caraway thyme, pineapple sage, fresh coriander. Some will appear for a week or two, then aren't seen again for another year...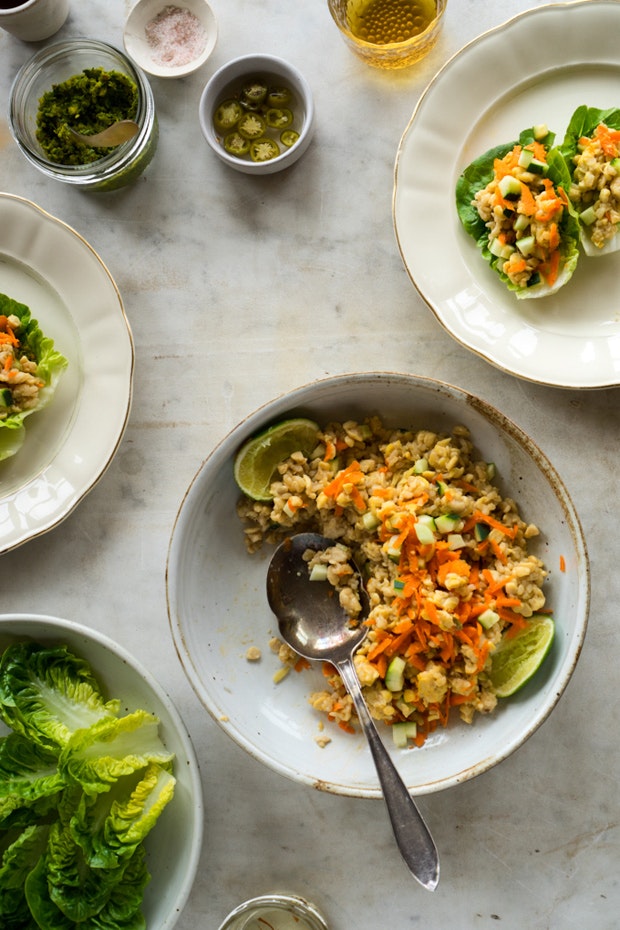 7. Garlic Lime Lettuce Wraps - (101 Cookbooks) Ginger and garlic tempeh rice, folded into lime-spiked lettuce wraps with lots of herbs, cucumber, and carrots. A one-pan meal that comes together in no time!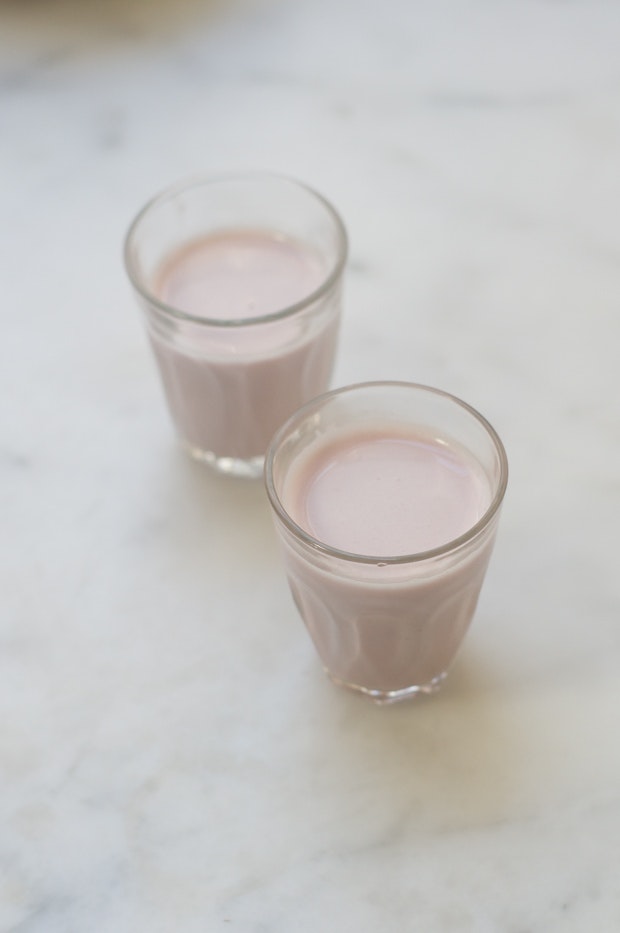 8. Homemade Strawberry Almond Milk - (101 Cookbooks) A creamy, fresh homemade strawberry almond milk recipe. It really is as good as it sounds.
9. Olive Oil Braised Spring Vegetables - (101 Cookbooks) Back in the late 90's Vogue Entertaining + Travel was the Australia-based magazine I splurged for any time I came across it on the news stand. Today's recipe for silky, tender olive oil-braised spring vegetables was inspired by paging through one of the cookbooks Vogue published in conjunction with the magazine.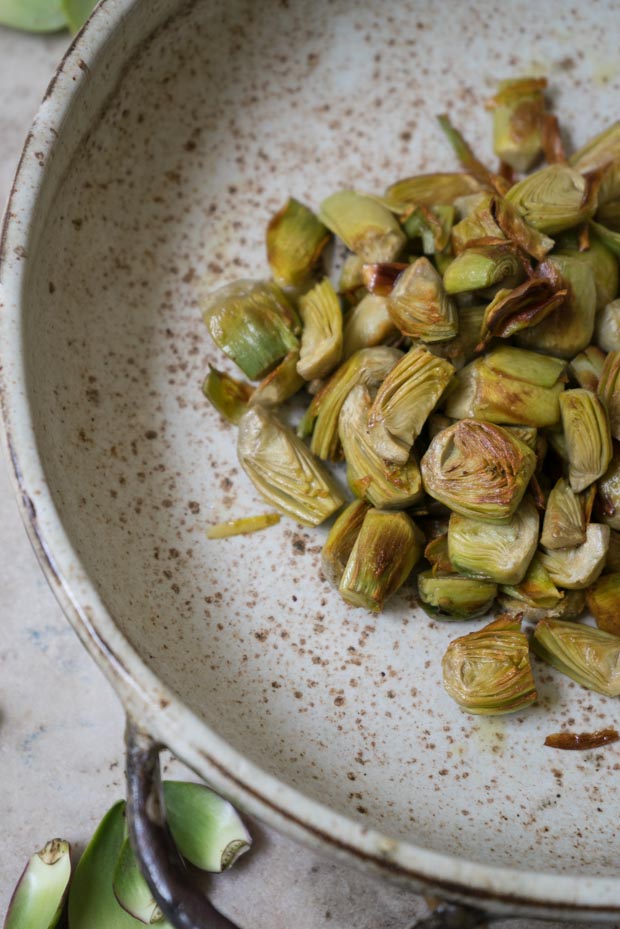 10. A Few Words on How to Cook Artichokes - (101 Cookbooks) A primer on how to cook artichokes, particularly the baby ones. A lot of people are intimidated by the process, or they think it's not worth the effort. But with a little patience, salt, and fat - you can absolutely cook some of the best artichokes of your life.
11. Simple Red Fruit Salad - (101 Cookbooks) Red fruit salad, arguably better than old-school fruit salad. Made with plump strawberries, sweet cherries, lemon zest, and coriander brown sugar. Five ingredients. So good.
12. Diana Henry's Uzbeki Carrots - (101 Cookbooks) The most interesting carrot recipe I've attempted in a long time - infused with fragrant spices like saffron, cumin, and cinnamon. Punctuated by dried fruit, savory from caramelized onions and tomatoes, with spots of fresh, green herbaceousness from mint, and chiles, and cilantro. Things just get increasingly delicious from there.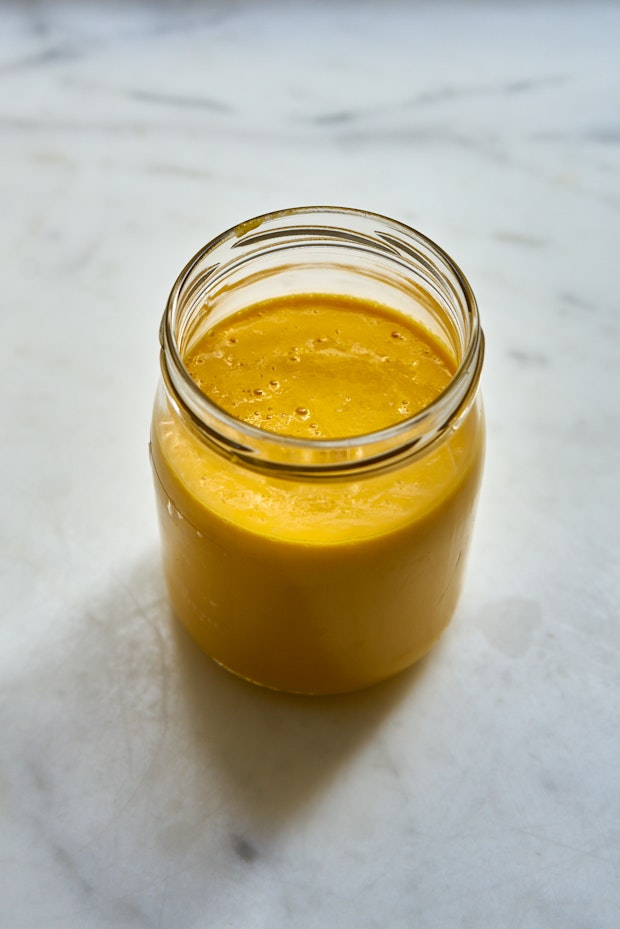 13. An Exceptional Ginger Carrot Dressing - (101 Cookbooks) Blender dressings are great, in part, because they're fast. Everything into one container, puree, and you're set. This one is great - carrots, turmeric, coconut milk, shallot, and ginger come together into a dressing perfect for everything from green salads to grain salads, or as a brilliant finishing touch for sautéed, steamed, or simmered vegetables.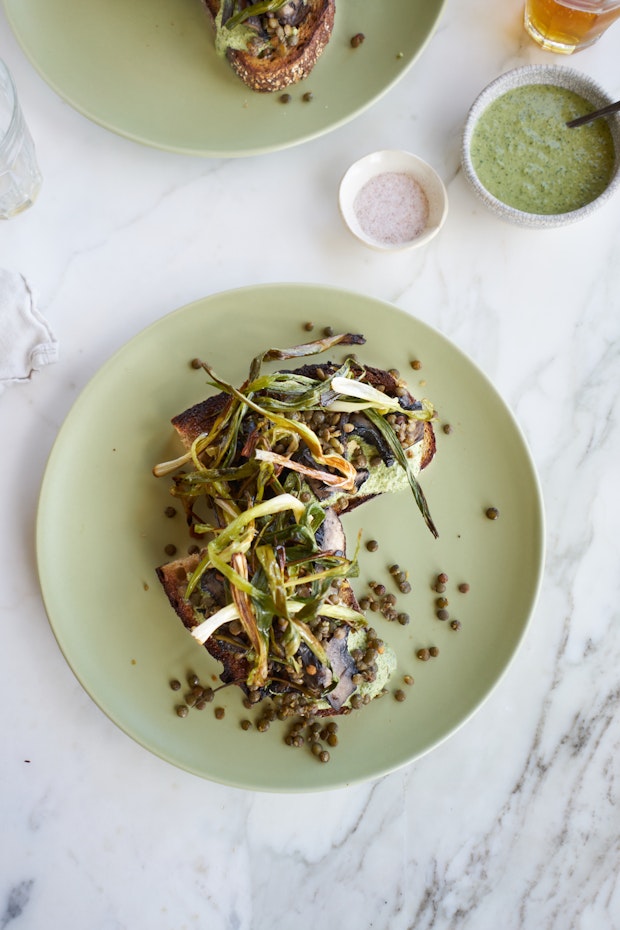 14. Mushroom Scallion Tartine with Poblano Yogurt - (101 Cookbooks) A substantial, delicious, mushroom sheet pan sandwich recipe. You roast a bunch of mushrooms and scallions in a hot oven, whip up a simple poblano yogurt while those are roasting. So good!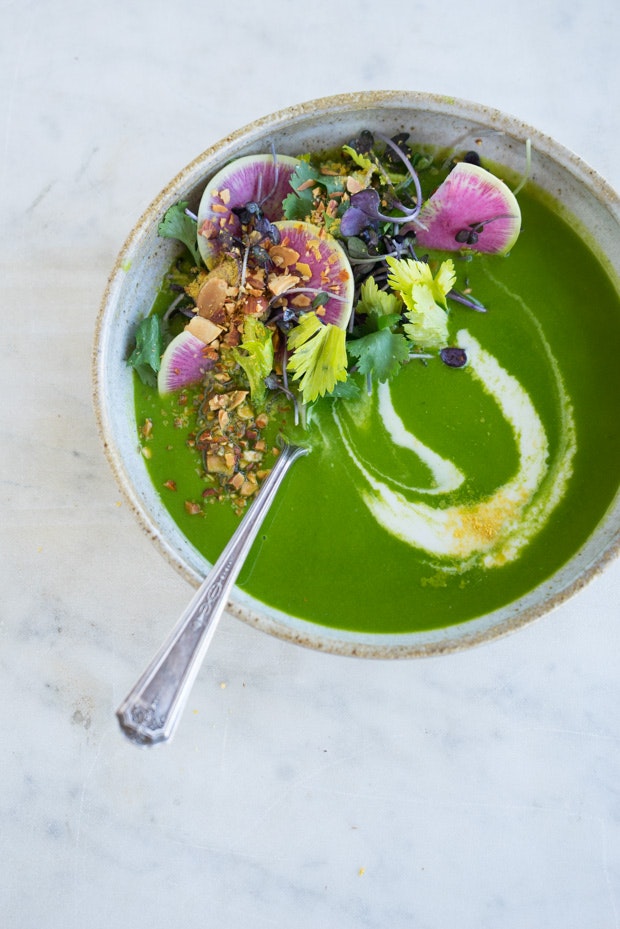 15. Ten Ingredient Alkalizing Green Soup - (101 Cookbooks) This is the greenest of green soups, and it couldn't be simpler to make. You put ten ingredients in a blender, puree, and then decide if you'd like to enjoy the soup hot or cold. It's a potent jolt of alkalizing vegetables and herbs, with some staying power thanks to the fat in the silky coconut cream, and the protein-rich split green peas.